Deepfake is on the pinnacle of modern technology for a couple of years now. The only apparent reason we see is that the technology once was barely exclusive to big studio houses and for computer scientists. However, nowadays, Deepfake is so handy, almost everyone on the internet can access it.
Indeed, there is a lot of ill-usage of Deepfake, and one can predict the horrors of it, as the technology is growing. Nevertheless, besides the technophobic controversies created by Luddites and sleepless nights of political leaders, there exist some harmless Deepfake sites.
We have brought together the best Deepfake sites on the internet. Not only these sites can be used to have some fun, but you can also study machine learning, image recognition, and explore more impressive aspects of this technology.
What is Deepfake? How does it work?
In simple terms, Deepfake is a technology that, with the aid of A.I, replaces a person's voice/face with someone else's in a video. If you are a frequent social media user, news watcher, or you don't live in a cave—you have probably heard the term Deepfake or watched one of these videos on YouTube. Although, the Deepfake got its hook on the internet a few years before.
The fundamental technology and machine learning process prospered popularity in the early '90s unfolding from a field of academic research. The term originated in 2017 on a Reddit thread. It is a blend of "deep learning" and "fake." That's where technology emerged as a source of entertainment, while on the other side, it established a sense of terrors on the internet among the people.
As popularity grew, the developers around the web started generating different processes for technology. Although the fundamental concepts of how the Deepfake works are still the same. There is an autoencoder and a generative adversarial network (GAN). Simply, the autoencoder sees a face and tries to figure out all the ways it can be replaced. While the Generative adversarial network is a judge, It will reject inaccurate images and argue with the autoencoder, until the results are perfect.
Disclaimer: Using Deepfake technology to Explicit Morph videos and Images is a Big Crime, you may end up in Jail. Use the Apps and Services Fairly for Fun or to Learn AI and Machine Learning.
---
List of Best Deepfake Software Apps and Sites
 Zao
DeepFaceLab
Reface
Deepfakes web β
 MachineTube
Faceswap
AvengeThem
Deep Art
Wombo
MyHeritage
---
Best Deepfake Sites and Apps
Here are the Best Deepfake Apps and Sites to Make Perfect AI Videos on Mobile and PC.
1. Zao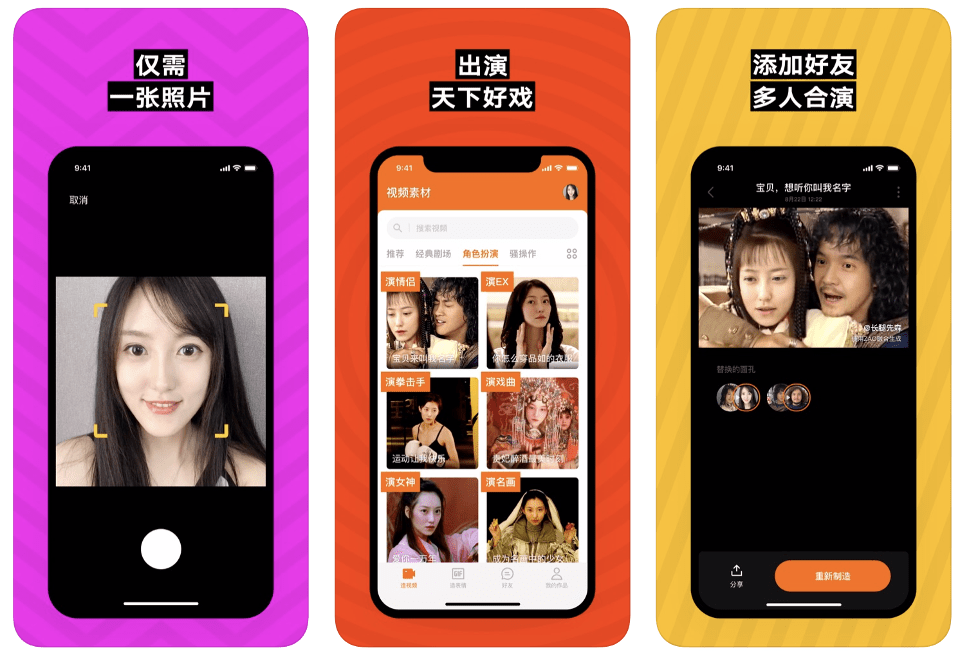 Zao is an app that creates deepfake videos. It got recently viral in China. Its vast library contains video scenes from Hollywood movies,  TV shows, and Chinese drama series. The most incredible thing about Zao is its ability to produce a video in just a few seconds. No other deepfake sites, compatible with the high-end system, have this feature.
All it asks you to do is choose a video from the library and provide samples, and within a few seconds, you will be presented a video that is hardly distinguishable from the original one. For now, Zao is only available for Chinese smartphones and iOS devices. The little flaw in the app is that it works perfectly merely on Chinese faces. However, it works on other faces too, but with somewhat impurities.
Install Zao | Android, and iOS
2. DeepFaceLab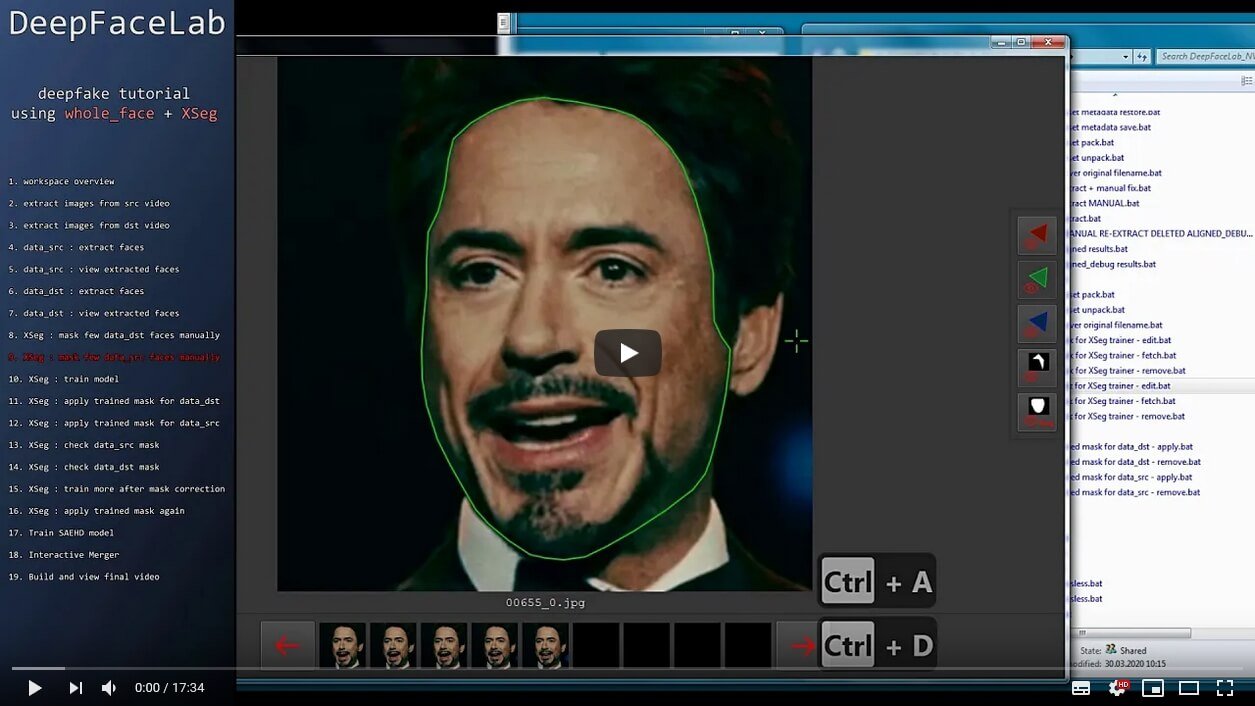 DeepFaceLab is a computer program that offers you to create Deepfake videos. Perceiving its sophisticated user interface, it is apparent that DeepFaceLab is aimed towards researchers and computer students. To run the program on your system, you will need a high-end GPU. Since DeepFaceLab s an advanced tool, you have to invest some time in it—to learn.
Additionally, the program got this feature called "Deepfake Resolution" it allows you to track the progress of your work. DeepFaceLab can be an excellent opportunity to learn and explore the aspects of Deepfake technology. It is not a software where the job is done with a click but you need to learn the software to make edits. Perfect software for complete mastery.
3. Reface
Reface is another great app to make fun videos/gifs using Deepfake technologies. This is the upgrade and improvement to the previous popular app Doublicat. The has a great number of gifs already available in the library, all you need to do is capture a photo or select from your gallery and sync it with the gif.
In case you need any exclusive gif which is not available in the existing library, then you just need to download the gif from the internet and upload it to the library and you are ready to use the sync the gif with your own uploaded photo.
The app is available for iOS and Android and this app doesn't need any high-end smartphone requirements, you can download and use the app on any smartphone.
4. Deepfakes web β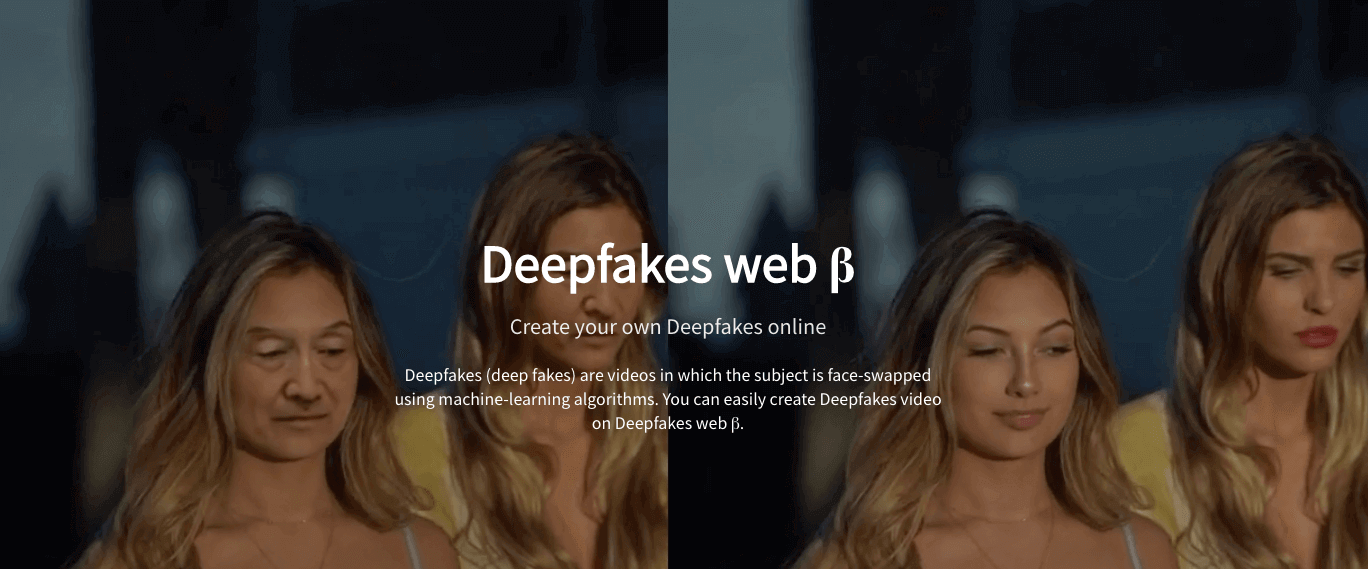 Deepfakes web β is an online Deepfake Creator web service that allows you to create Deepfake videos online. The website uses a Deepfake learning machine to support the complexities of face data. You just need to upload two videos or images and the site will create a deepfake video with its built-in AI algorithms. Deepfakes web β requires you to invest your five hours, to get trained and learn how to create videos and images on the web.
However, after the training, you can create awesome videos and images. It does require a GPU on the cloud, but still, It will take some time to get all the data. Even though the technology is modernized, creating deepfake content is not an easy task. Deepfakes β is one of the most efficient services out there, to make impressive and somewhat realistic deepfake videos online.
5. MachineTube
MachineTube utilizes its highly advanced deep learning AI to process the image data and produce realistic images and videos. It is not dependent on cloud service—that means to take benefit of this service, you need a high-end GPU system and a minimum of 2GB of RAM.
Furthermore, how fast the process of collecting data is, depends entirely on the type of GPU you got. You just have to upload a video and image sample, and the algorithm will start swapping faces/voices. Additionally, the most unusual thing about MachineTube is it is completely free and renders a user-friendly interface.
6. Faceswap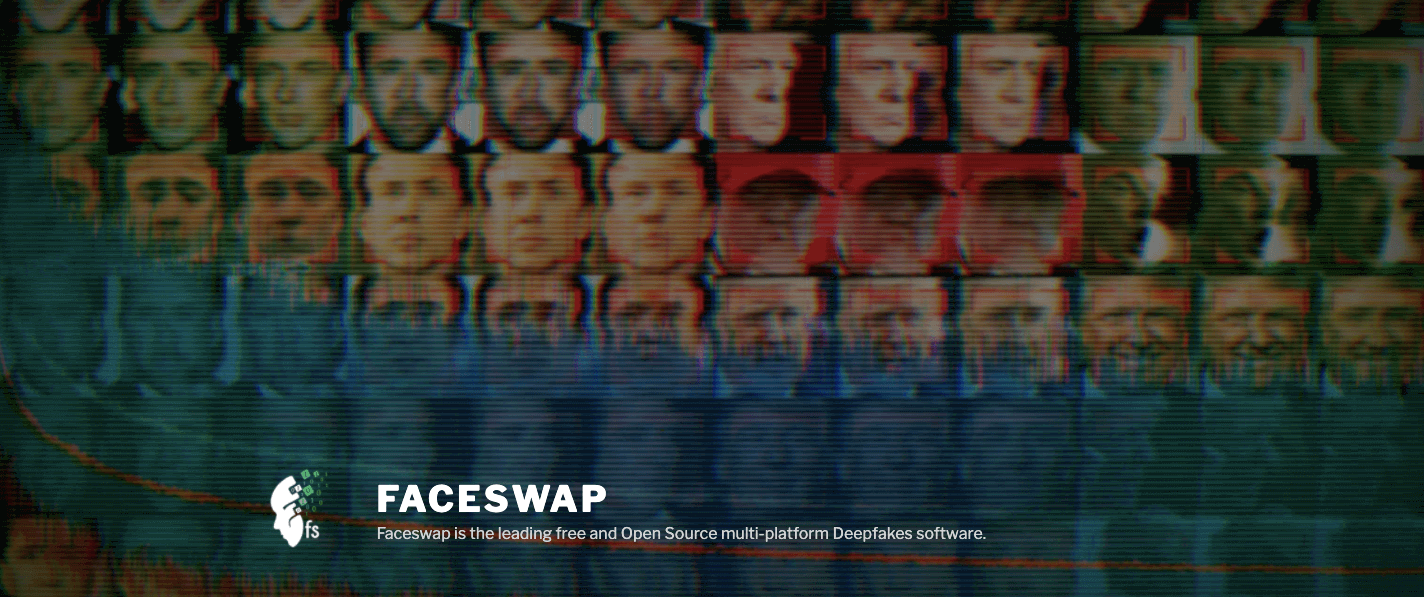 Faceswap is the leading free and Open Source multi-platform Deepfakes software. Powered by Tensorflow, Keras, and Python; Faceswap will run on Windows, macOS, and Linux. We have an active community supporting and developing the software.
It is computer software, therefore, you need to learn how to use the software. Faceswap is one of the most popular deepfake apps for your Windows and Linux Computer.
7. AvengeThem
If you happen to be a Marvel fan, you are going to love this deepfake site. AvengeThem offers you tools to swap your face with Marvel heroes in GIF form. However, it is not fully a deepfake site. It creates a static 3D model of your face. That doesn't mean AvengeThem is not an authentic deepfake site. There are dozens of GIFs from the various scenes of Marvel movies.
From most of the beloved Marvel Cinematic Universe characters, you will find GIFs of Iron Man, Black Widow, Captain America, Star-Lord, Thor, and more. Furthermore, the GIFs are impressive, and you can share them on social media or with your friends privately. So If you want to explore deepfake with your favorite Marvel characters—AvengeThem is the best choice for you.
8. Deep Art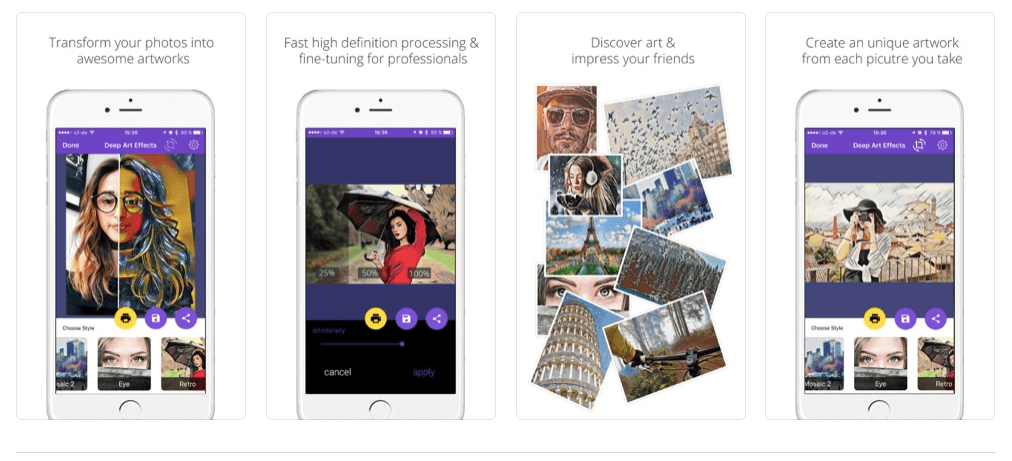 Deep Art is an approach of deepfake technology towards art. However, it is not a deepfake video app, and its popularity is growing among deepfake users. Based on the human-touch algorithm, what Deep Art does is, change original pictures into an Artwork.
Deep Art algorithm, is trained by famous artworks of Van Goh, Leonardo Di Vinci, Picasso, and more. The app has a friendly user interface, and It is said that Deep Art uses stylistic elements of popular artworks to recreate artistic images. The app is available for both Android and iOS devices.
Install Deep Art: Andriod | iOS
9. Wombo
This app is one of the best examples of Deepfakes in the market right now. You might have seen a few clips of lip-syncing via images in short video platforms like TikTok and Reel. Those lip-syncing is possible using this deepfake application.
Now, speaking of Wombo, it will transform any face from a picture to a singing face where the lips will sync with the song you chose. The application has more than 15 songs to choose from.
The app is free to use and can be downloaded on both Android and iOS devices. You can just download the app and start using it right away.
Check the below example of a clip that were made using the Wombo app.
10. MyHeritage
This is another popular deepfake app among the TitTokers and Reel users. They have been using the app to create mesmerizing and funny animated clips with different combinations of music and animated figures.

If you are JK Rowing's Harry Potter fan then you can easily recognize this app's functionality. The newspaper in the Harry Potter that was meant for wizards has the pictures in motion, that means all the picture used in the newspaper were a live picture.
So, by using this deepfake app, you can convert any of your pictures into a live picture (gif) in a few clicks. The app is available for both Android and iOS but in case you don't want to use the app, then you can use their website as well.
From Editor's Desk
Note: This brings us to the end of this list. But it is important to understand that Deepfake is not yet properly regulated in terms of what is good or what is bad. It is comparably a new technology and needs some official guidance to be used by general users. So please refrain from using this service for any ill practices.
Making deepfake videos without the consent of other people is a punishable crime. Only use this service with the proper consent of your friends and be careful that these services are just for educational purposes only.
There are a handful of websites on the web offering Deepfake services. In the future, you will see many more of them. For now, with hours of research and testing, we have compiled this list of best Deepfake sites and Apps. These services offer handy tools and an impressive user interface. The quality they provide is worth mentioning too. Furthermore, It doesn't matter If you are a researcher, computer student, or a person who wants to prank his/her friend—you will find the services mentioned above helpful.
If you've any thoughts on Best Deepfake Software Apps and Sites | Mobile & PC, then feel free to drop in below comment box. Also, please subscribe to our DigitBin YouTube channel for videos tutorials. Cheers!