CES aka Consumer Electronics Show is the most engaging and largest tech show that happens in the whole year. Usually, it happens at the Las Vegas Convention Center in Winchester, Nevada, United States, every year in January. But this year due to the pandemic situation, the CES was held all-online using video conferencing.
Brands and OEMs across the world show up their tech, concept, and latest products which is going to trend in the upcoming year(s). Thousands of people like Tech Journalists, Tech Enthusiasts, and normal consumer joins the show and enjoy the tech show.
Here in the article, we are going to present the top, best, and most futuristic techs that were showcased and announced at CES 2021.
GM's Flying Car Concept
FLYING CAR! GM reimagines transportation! (Full eVTOL reveal)
Yes, Flying Cars, you heard it right. Those Sci-Fi movies are finally coming into existence. We always use to watch those movies and think about when we are actually going to experience those techs. Well, looks like we will soon see those techs in our lives.
General Motors aka GM in CES 2021, showcased the concept of flying cars. General Motors has named it the eVTOL, or (electric) Verticle TakeOff and Landing droid. Well, the name kind of looks weird but the tech also looks weird as of now.
Michael Simcoe, the Chief of Design at GM said, "We're preparing for a world where advances in electric and autonomous technology make personal air travel possible,"
From the press release, it is a vehicle with one passenger, which means the vehicle is going to be all automatic like Tesla's autopilot mode. Again, this is only a concept that needs tons of work even to create the first prototype.
Razer Smart Mask and Gaming Chair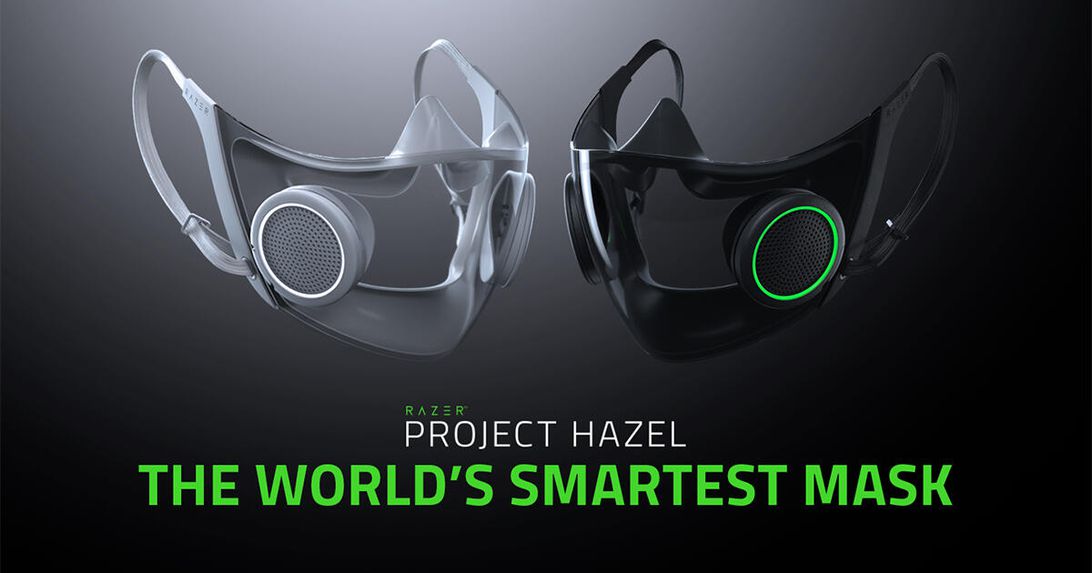 The only type of industry which is in boast in the current pandemic situation is the mask and sanitizer industry, and this pandemic actually gave birth to many new brands for the same. And then why Razer leaves themselves behind, right?
In CES 2021, Razer along with laptops and other usual Razer gaming equipment announced the Razer Project Hazel, which is basically a lightweight smart mask with RGB lightning (of course it is Razer, what else we can expect) and rechargeable & removable ventilators. It is a transparent mask with a Surgical N95 Respirator, Active Ventilation, and Auto Sterilization. Razer claims that it will kill bacteria and viruses while charging, and it is made up of totally recyclable material and is water-resistant as well.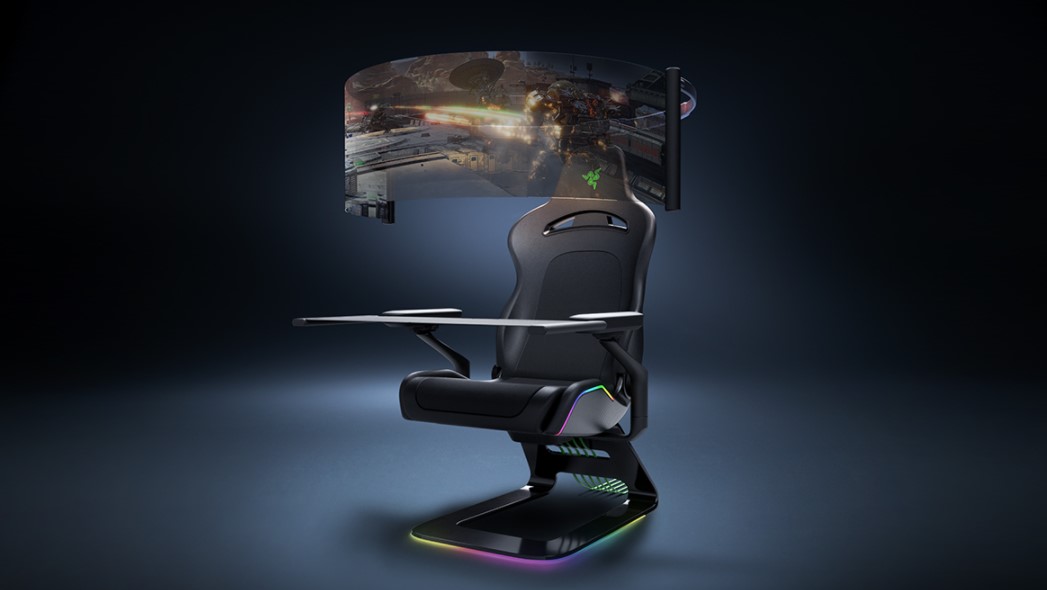 Other than the smart mark, Razer also showcased a gaming chair. This is not also a simple gaming chair, the concept explains that while using a flexible and curved 60-inch display will come from behind to the user's eye level. This means it will eliminate traditional gaming desks and chairs.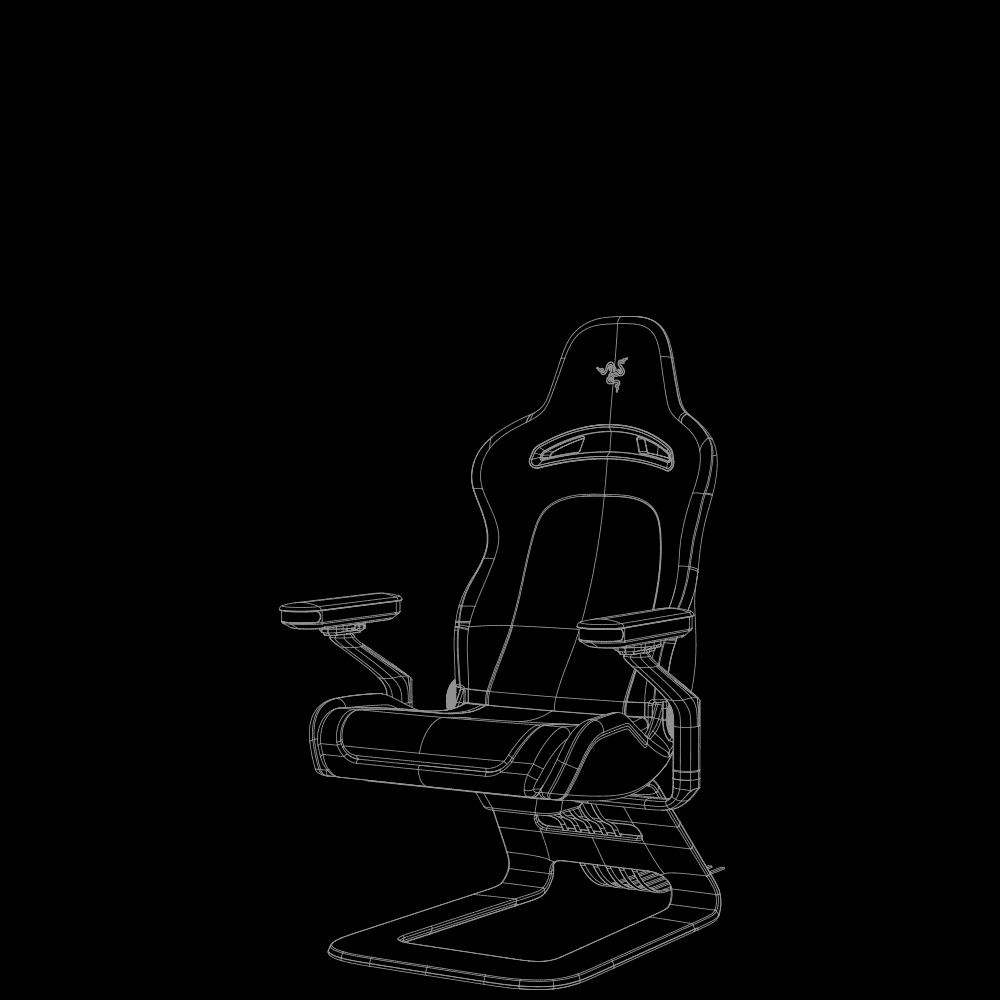 Razer is calling it Project Brooklyn, and right now in development. As soon as you sit on the chair, the chair will do the rest of the work. It will make a flat surface for your keyboard and mice as well.
Panasonic Display for Windshield
I always used to think that the area in the windshield and being wasted for no reason, can be used for various purposes. Although there are a few car brands who already implemented a working display in the windshield they are just an introductory presentation of the future tech with a few unchangeable functionalities.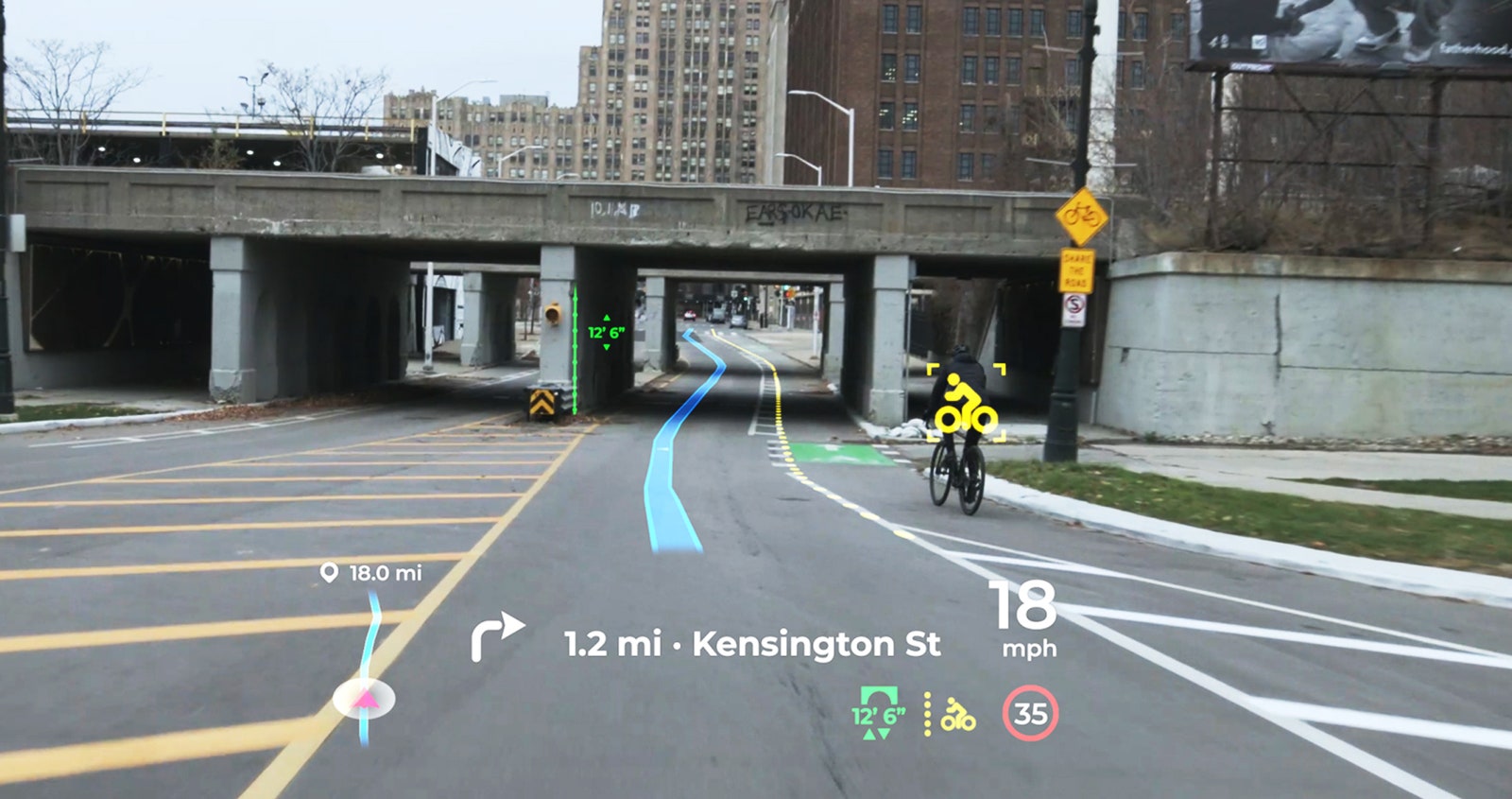 Panasonic Automotive at CES 2021, showcased the concept of a proper workable display that can be used in the car windshields. The main tech which is being used in this concept is Augmented Reality (AR), they showed a demo of the 4K AR HUD (Heads-up Display) with functionalities like direction, speed of the vehicle, street name, speed limit, etc.
Lenovo ThinkPad X1 Titanium Yoga, and ThinkReality
I think you have heard of Lenovo's ThinkPad as well Yoga series of notebooks and ultrabooks. ThinkPad focuses on business-class laptops whereas Yoga focuses on convertible entertainment-friendly laptops. Lenovo in this CES 2021, came up with the laptop which is a combination of both ThinkPad and Yoga, and named it Lenovo ThinkPad X1 Titanium Yoga.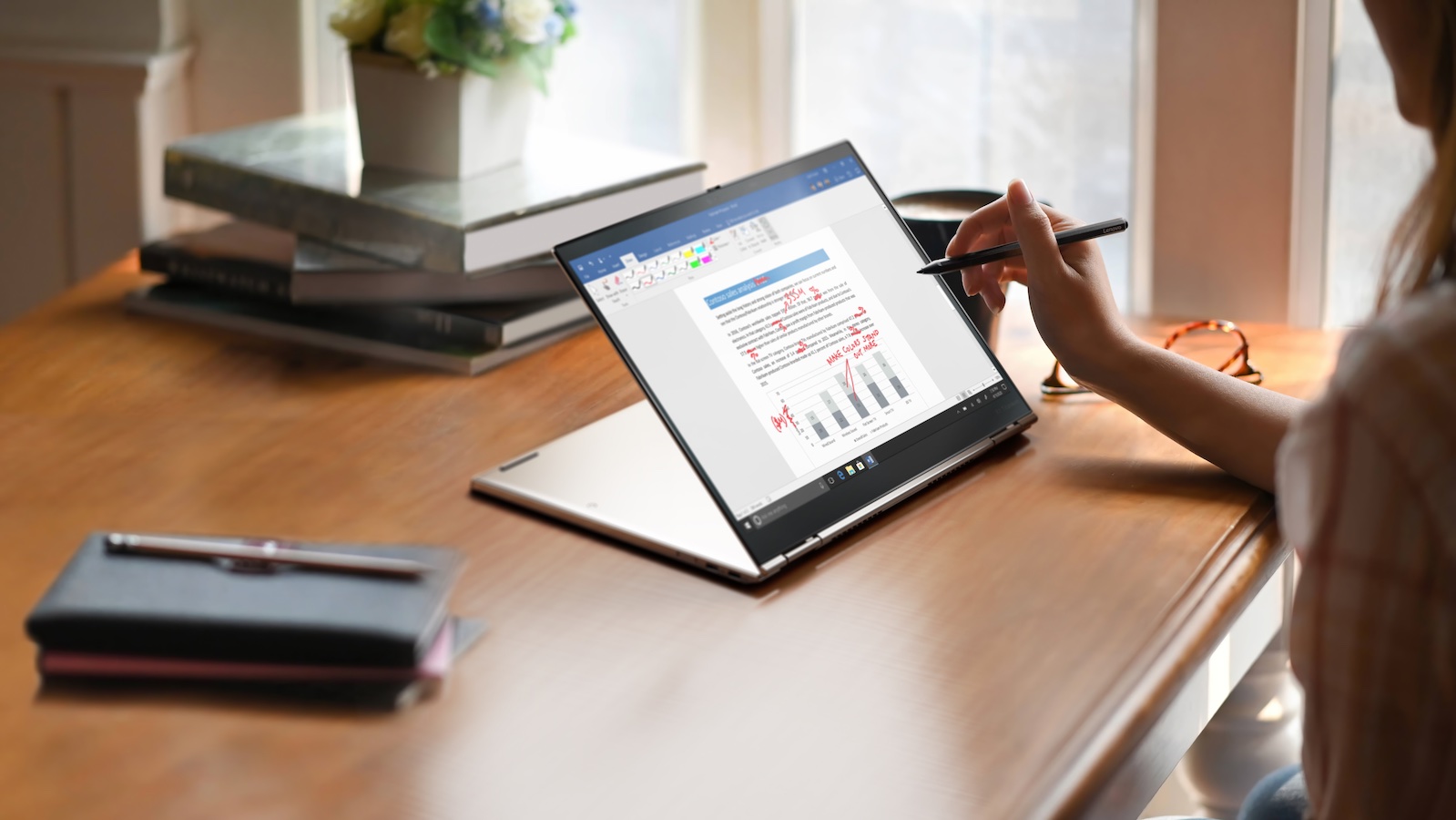 2-in-1 convertible laptop with 0.45-inch thickness,
FHD Panel with 60 Hz refresh rate,
Latest Intel 11th Gen CPUs,
16 GB DDR4 RAM and 1 TB SSD,
The outer shell is made up of titanium,
Thunderbolt 3, 5G, Dolby Atmos, Dolby Vision
Lenovo's Think family has a good number of members like ThinkPad, ThinkBook, ThinkStation, etc. which is perfect for various scenarios. At CES 2021, Lenovo announced one more portfolio to the Think family, the ThinkReality, as the name suggests it will be based on Augmented and Virtual Reality.
Introducing the ThinkReality A3
The first product from the new portfolio will be Lenovo ThinkReality A3. If you are familiar with Microsoft's Hololens, then basically it is the more compact version of it. On the hardware side, the smart AR glasses are based on Snapdragon XR1. In a business environment, it can full fill all the requirements by 3D visualizations and AR workflows. It has an 8-megapixel camera that can provide up to 1080p video output in the provided FHD 1080p screen.
LG Rollable Phone and Transparent TV
Rollable Phone has been in the news for quite a while. When brands like Samsung, Huawei were working on their foldable screens, LG was working on their rollable displays. This might be the 2nd or 3rd generation of rollable displays, but none made any commercial entry. LG showed a video of a person watching something on a tablet, and in a couple of seconds, the display started to move/roll inside to become a smartphone. In that video, LG actually showed us the work and how it is gonna look like. LG is supposed to mass-produce the smartphone and release it by the end of the year.
Curved and flexible TVs are now past, it is 2021 and the time for transparent TVs. In the CES 2021 Day 1, LG showed the concept of transparent TVs with a display that can be seen through. Isn't it cool? They unveiled a set of TVs that can be used in various scenarios, like bedside TV, kitchen TV, etc. and all of them have transparent displays.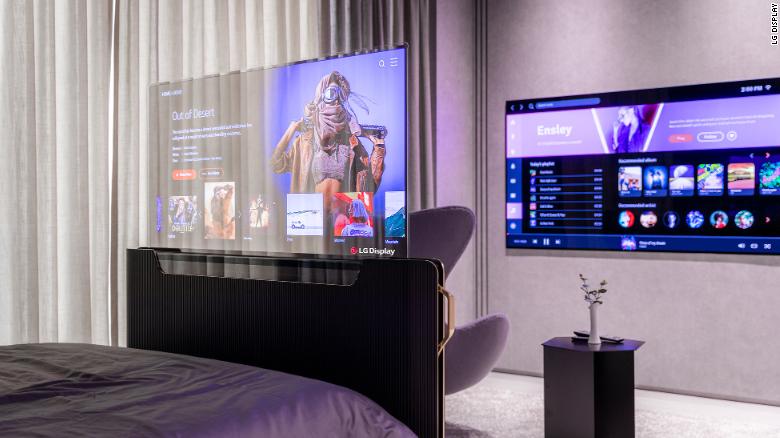 This is the result of LG's transparent TV concept from the last CES and this year's Rollable display model. In the concept video, the display rolls up from the platform and becomes a transparent TV. It took around 25 seconds for the full transformation, but again it is just a concept and by time it will improve.
Samsung Bots
Samsung announced three sets of bots for household as well as office use, the JetBot 90 AI+, Samsung Bot Care, and Samsung Bot Handy. These are AI Bots for daily life purposes and housekeeping.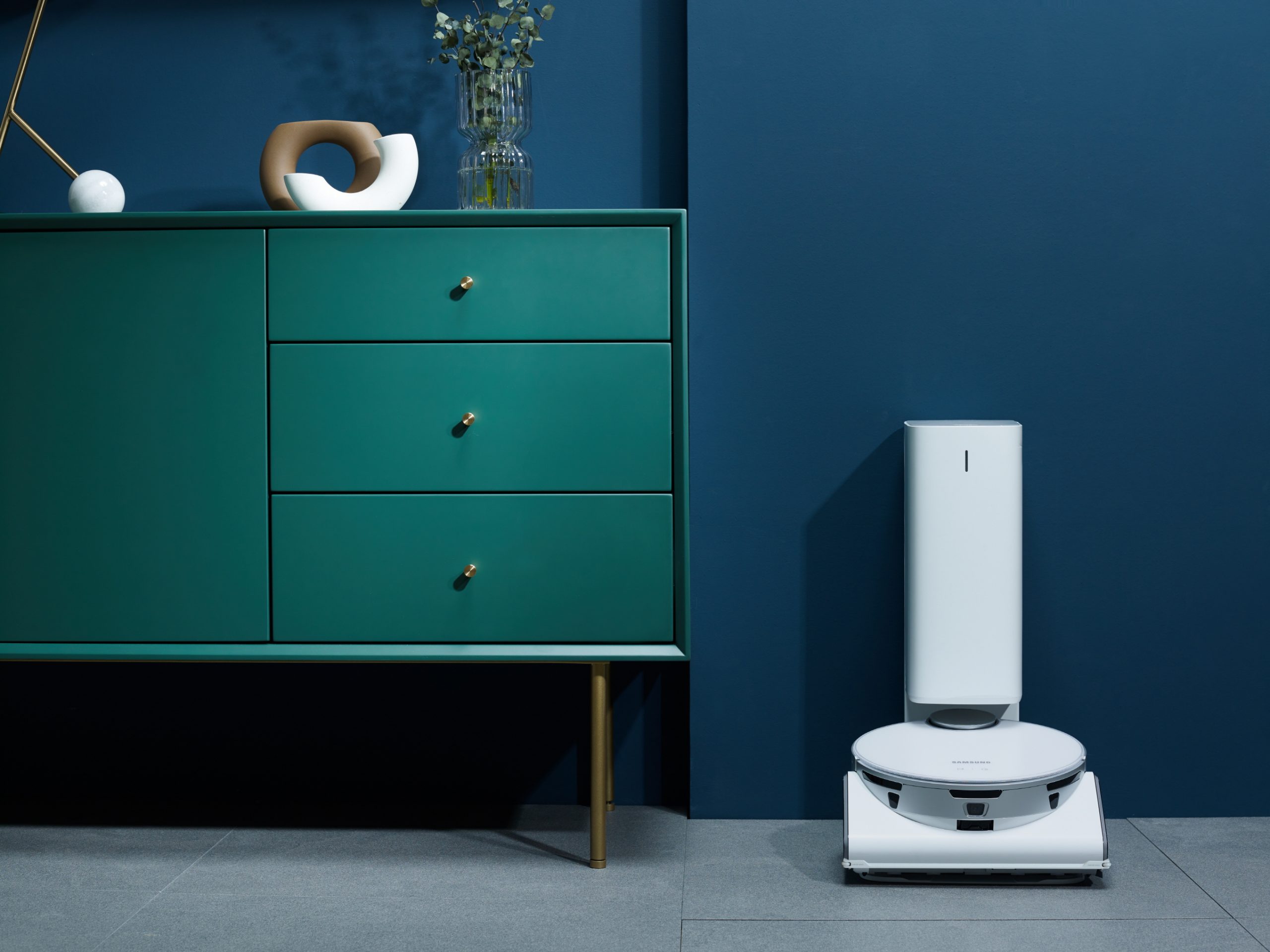 JetBot 90 AI+ is the most interesting one (my personal opinion), it is an AI and automated vacuum cleaner, which uses object recognition technology to collect objects and clean the dirt. LiDAR and 3D sensors help in case any cable or important object is laying around. And interestingly it can work as a security camera as well, it can record and save video footage in storage.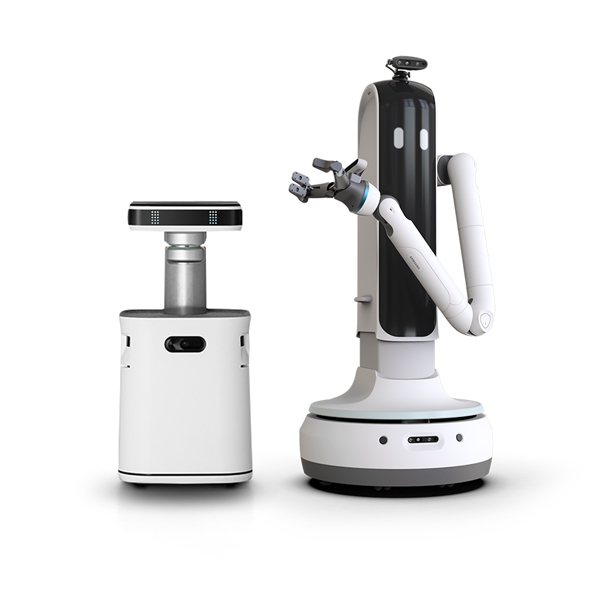 Samsung Bot Care is basically a smart companion and smart robotic assistant which learns from our behavior and responds accordingly. Actually, it is the physical version of Google Assistant or Siri, that reminds us of our schedule, takes alarms, and wake up us accordingly.
bHaptics TactSuit X40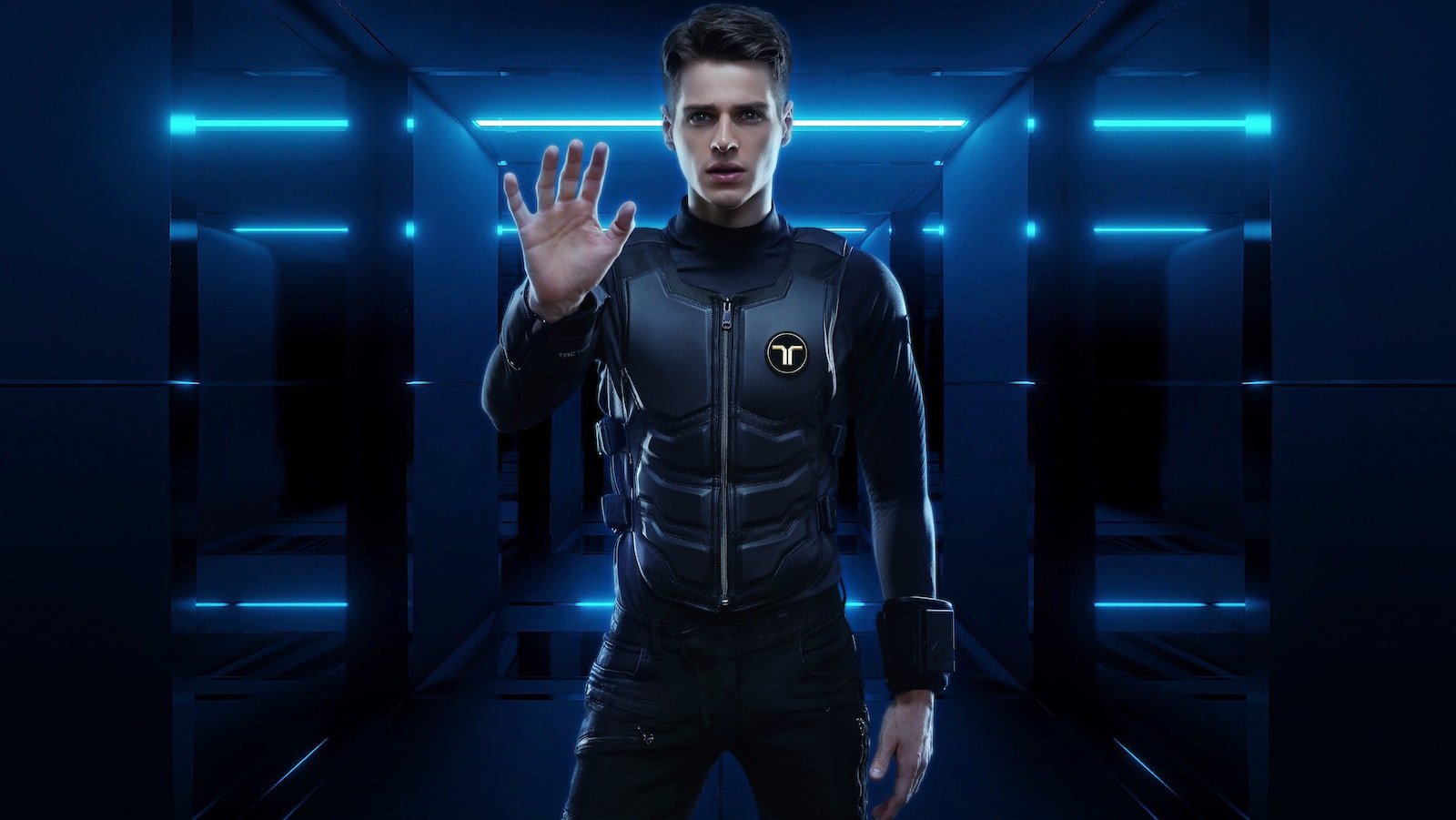 bHaptics' TactSuit X40 is a full-body haptic suit suitable for the best gaming experience. Although bHaptics announced it a couple of months ago, and again at CES 2021 they showcased it to the broader audience so that it can reach more and more people.
40 haptic feedback points,
VR Glasses with haptic feedback,
Washable with normal water,
AUX as well as Bluetooth connectivity,
9800mAh rechargeable battery,
Playtime up to 18 hours
TCL Rollable Display
Not only LG, but TCL is also working on Rollable displays. TCL is saying it a scrolling display. TCL showcased the concept where 7.8-inch tablet scrolls to become a 6.7-inch smartphone.
Head of Industrial Design Center at TCL, Tiago Abreu says, "The user interface will adapt to the change, though exactly what that looks like wasn't shown,"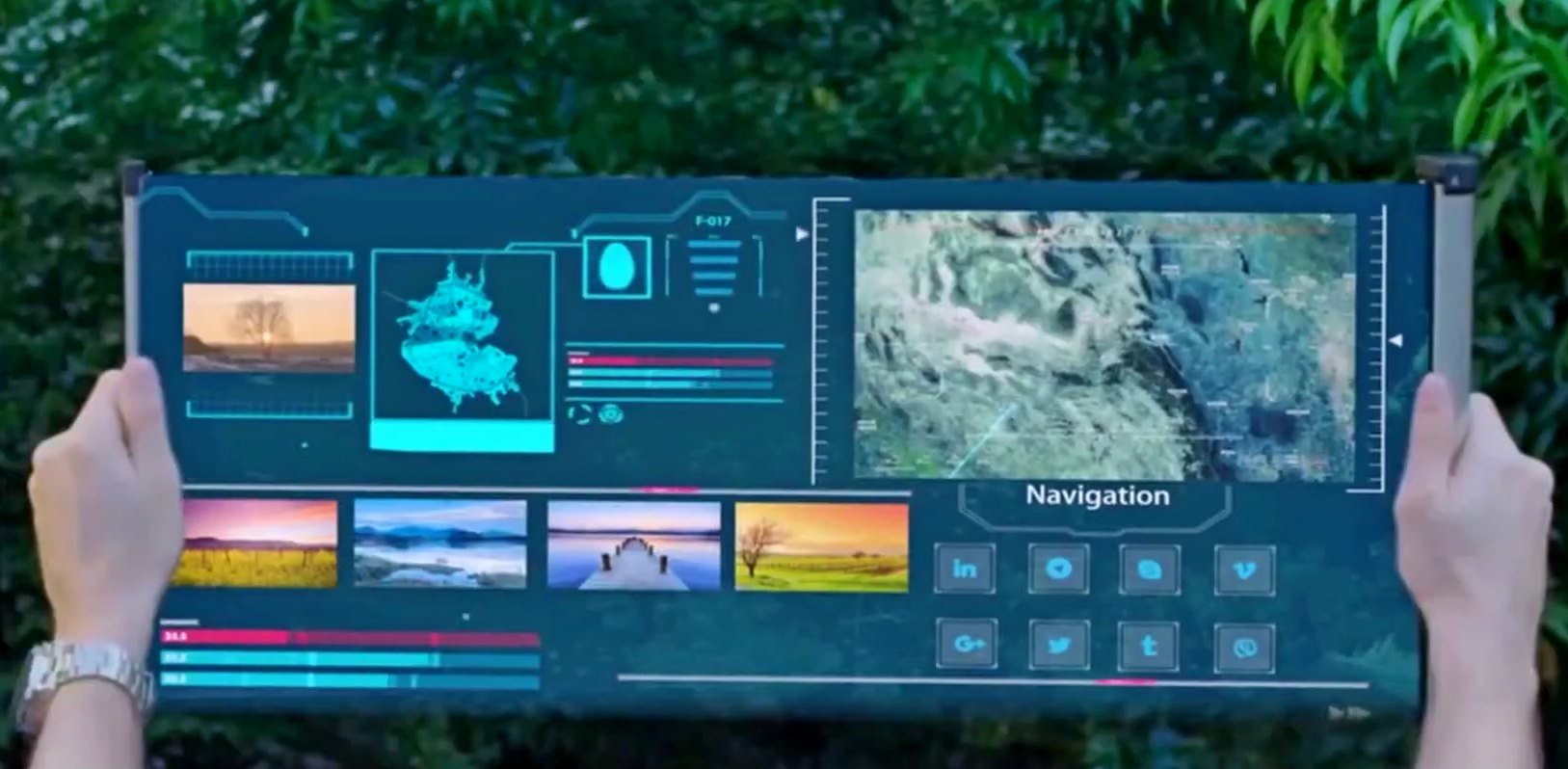 Other than rollable smartphones, TCL is also working on printed Scrolling OLED panels, which can be used in many future techs like the one we saw above in the LG transparent TVs, and also Panasonic's HUD AR display.
AVITA Admiror II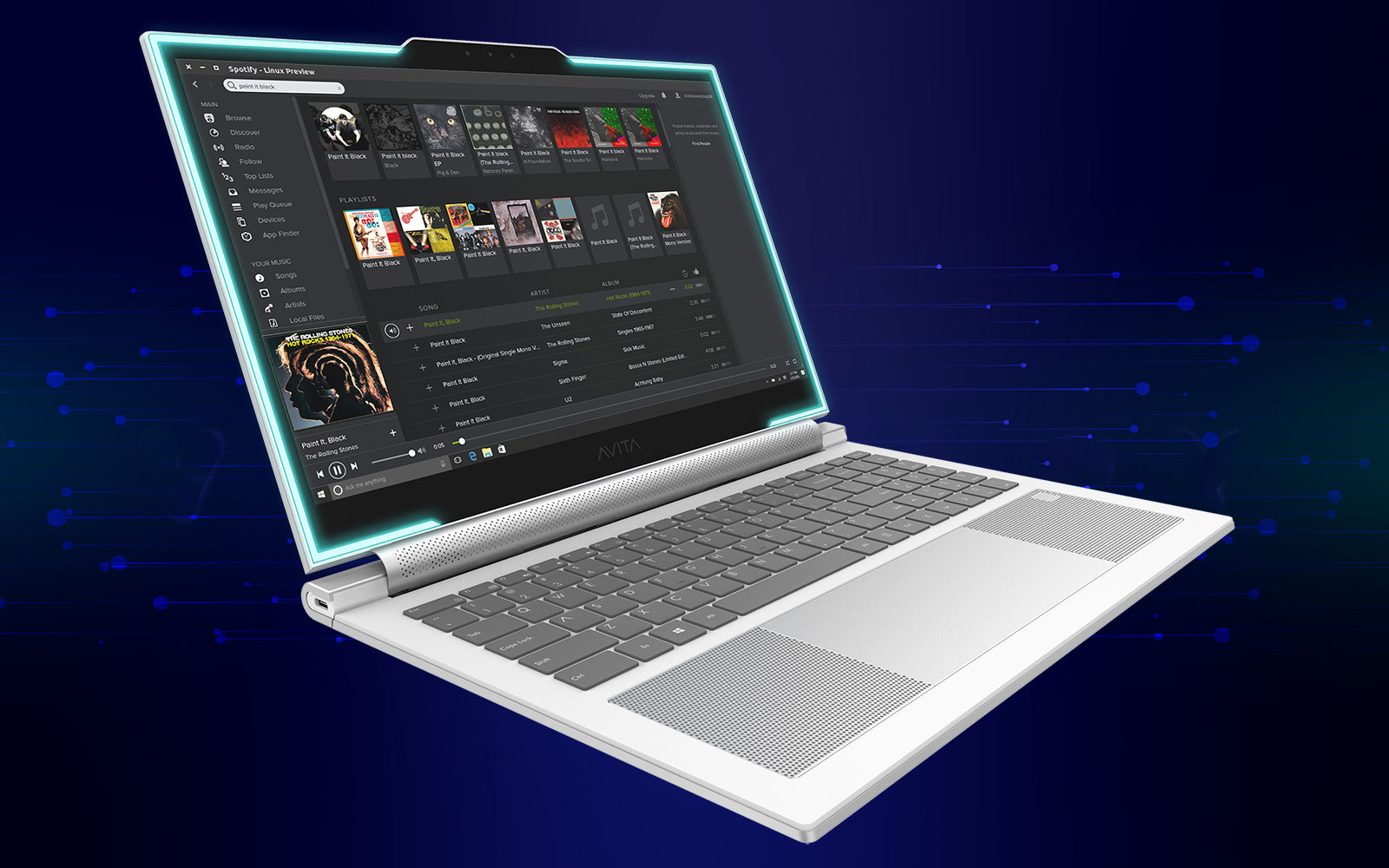 AVITA has presented us with the weirdest tech of CES 2021. How weird? It was weird enough to seek everyone's attention. Now, what's weird in it, right? It has three webcams, and the three sides of the screen's edge lights whenever we receive any notification. Isn't it hilarious?
AVITA says it will be beneficial for the business official who videoes conferences a lot. The three webcams will help them in delivering an HD video output. But at the same time, AVITA didn't reveal any of the device's specifications, not even the webcams.
If you've any thoughts on All Major Announcements of CES 2021, then feel free to drop in below comment box. Also, please subscribe to our DigitBin YouTube channel for videos tutorials. Cheers!