The best download manager for Mac M1 aims to make downloading files faster and easier. It also offers helpful management options like scheduling downloads, speed controls, etc. So let's have a closer look at Mac's top 10 download managers.
These download managers will help you greatly if you often download movies, torrents, etc., from the internet. It will also help save time and space on your hard drive. There are uncountable download managers available for Mac M1. So without any further ado, let's get started:
Top Download Manager for Mac M1
Below we've compiled a list of the best download managers for Mac M1:
1. Folx Download Manager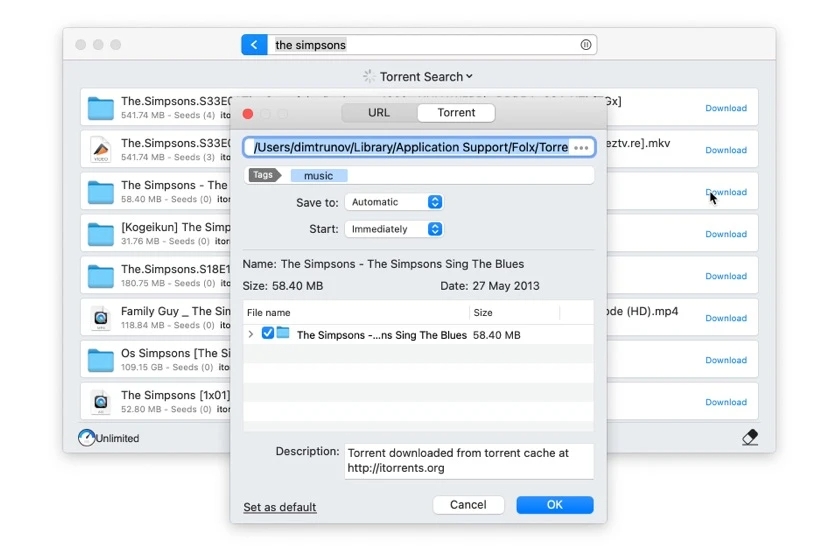 Folx is the first download manager on our list. Its user friendly and compatible nature make it very easy to use for all users. This download manager is supported by browsers like Safari, Chrome and Firefox and runs smoothlessly on Monteary, i.e., Apple's latest version of MacOS.
This Download Manager comes in two versions: the free version and the PRO version. The free version comes with many features and is perfect for people who don't download content regularly. In comparison, the pro version offers all the features of the free version. More features like built-in torrent search, password saver, intelligent speed control, etc., are available.
2. Progressive Downloader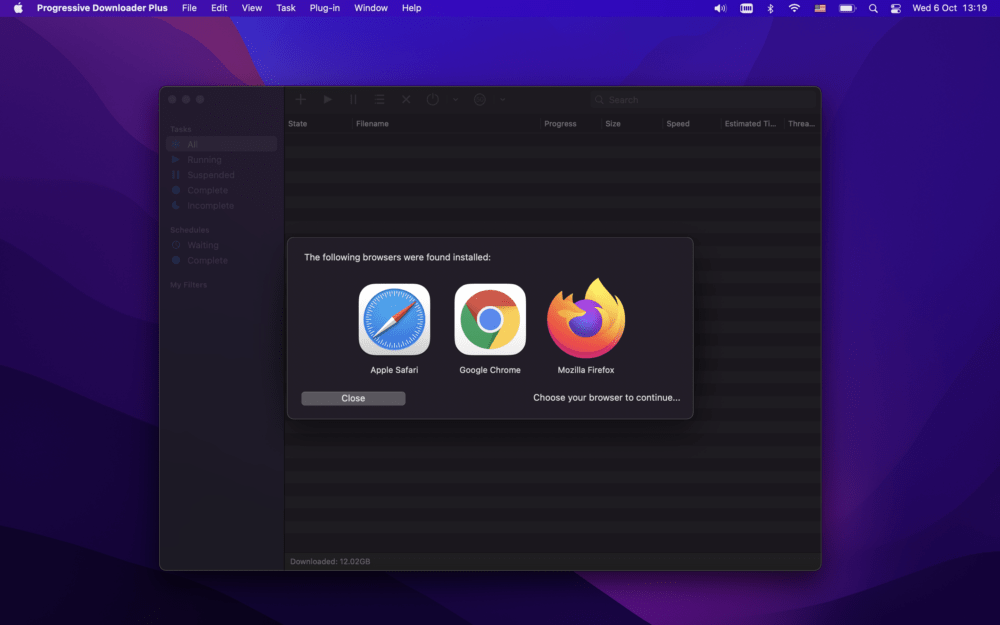 Progressive Downloader offers a wide variety of features for Mac M1. This download manager can resume interrupted downloads offers multithreaded downloading and browser integration. Many other features like a search option to help find copies of the same file you are downloading from different locations are also available.
The only downside of this application is the download speed acceleration. It leaves a lot to be desired as this application can only split downloads into three threads. If that is something you don't bother about, it is a good choice.
3. Free Download Manager
Free Download Manager has everything the best download manager for Mac M1 should offer. It can resume broken downloads, increase download speed, adjust available bandwidth, etc. This download manager is available for free; it is a good choice for your Mac M1 device.
As this is open-source software, its older versions are susceptible to malware. To ensure you don't get one try to download this program from the original vendor.
4. FlareGet
FlareGet is the best-known download manager for Linux. It isn't the most popular download manager for Mac. But this program seems to work flawlessly on MacOS Monterey.
The user interface for FlateGet is very simple. This open-source program can be used if you know what you need. It can also split files into 32 threads. Although a free version is available, most helpful features are only available on the PRO version, costing $20.
5. iDownload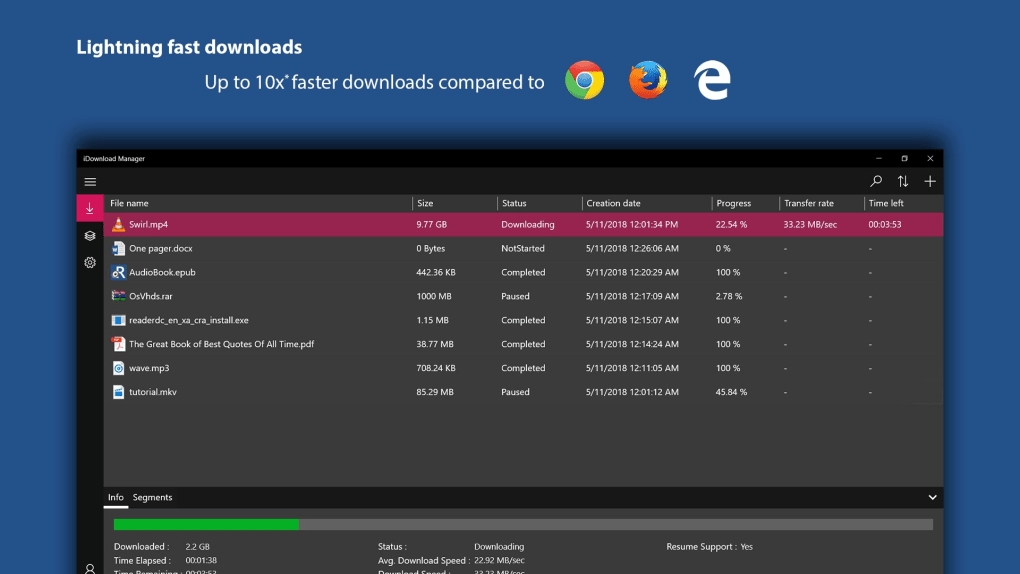 iDownload is one of the best download manager for Mac M1. This tool can schedule downloads, allow multi-part downloading and detect copied URLs from browsers. It can integrate with web browsers to resume downloads from the lost connection.
This program comes with a neat user interface. It's a good download manager to download media content from various websites on Mac devices. Nevertheless, some features are restricted, like torrent downloads.
6. Leech
Leech download manager can be smoothly integrated with your internet browser. It operates on a straightforward user interface, drag and drops the URL, and you are good to go. You can also set automatic login whenever Leech gets a link as no extensions are required.
It is among the top download managers for MacOS. Leech is very lightweight as it takes less space on your hard drive. It is an excellent choice if you want to customize how you download and organize your files.
7. Xtreme Download Manager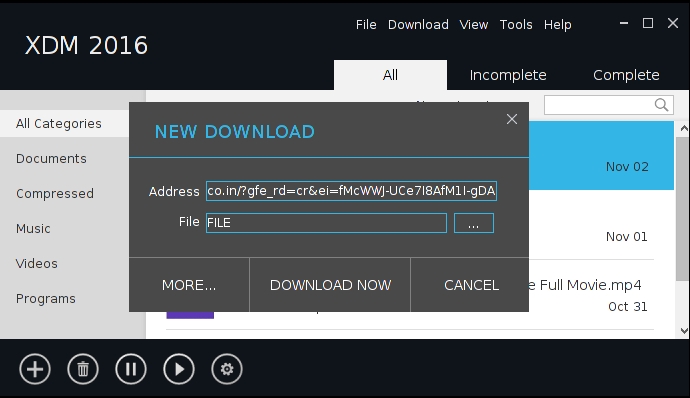 Xtreme Download Manager has a very clean and intuitive UI that makes it easy to use for beginners. It can automatically identify the different file types you download and sort them. Other than that, many features, including download scheduling, are available.
This download manager has many downsides like it cannot resume interrupted downloads and isn't supported by some popular internet browsers. Xtreme Download Manager is also not supported by the latest MacOS Monterey.
8. Download Shuttle
Download Shuttle is an open-source, free download manager for Mac M1 devices. This download manager helps manage multiple downloads and accelerates transfer speeds. It can also split downloads into multiple segments and handle links with authentication.
A very pleasing user interface is offered mainly for people who prefer doing multitasking. High-speed downloading is one of its major plus points. It is also very easy to use and navigate, making it a good choice for your Mac device.
9. Fat Pipe Downloader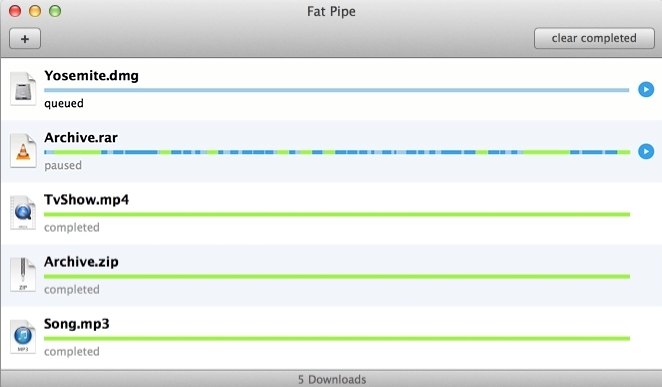 Fat Pipe Downloader is an accelerator and download manager for Mac M1 devices. It can split the downloading task into small parts. Fat Pipe can also integrate with your browser and download content directly.
This download manager can bypass speed limits set up by internet service providers and servers. Features like these make it a preferred download manager.
10. SpeedTao (Beta)
SpeedTao is a download manager for Mac in its Beta phase. Some handy features like download resume and download acceleration are available. A remote download feature is also available that allows users to download files remotely.
This Download Manager needs a Dropbox account to enable the remote download feature. As it's still and its Beta phase, it is more prone to bugs and errors.
Wrapping up
These were the 10 best download managers for Mac M1. Various download managers are available on the internet, and choosing one is tricky. We hope the information provided above was able to help you. Still, do let us know if you have any issues.
If you've any thoughts on 10 Best Download Manager for Mac M1, then feel free to drop in below comment box. Also, please subscribe to our DigitBin YouTube channel for videos tutorials. Cheers!