Are you a smartphone user who is dispirited due to a plethora of tech problems on your mobile phone? Then rest your woes aside and get Wondershare Dr.Fone. It offers a complete mobile device solution for your Android and iOS phones.
Dr Fone by Wondershare can manage issues ranging from system breakdowns and data loss to phone transfers and managing the device. The complete toolkit of Dr.Fone offers several useful features such as password manager, data recovery, data backup, system repair, and managing device unlocking. 
Wondershare is a pioneer when it comes to solving tech problems in modern-day gadgets such as smartphones, PCs, and tablets. It has a thriving number of happy users spread across 150 countries. Dr. Fone's full toolkit from Wondershare is one such useful app to solve various issues faced by smartphone users. 
What Makes Wondershare Dr.Fone a Trusted Tool for Smartphones?
If you cannot access your phone because you forgot the password, then Dr.Fone comes to your rescue. Dr.Fone also serves as a useful medium for creating and restoring data backup. 
Also, if you have been facing technical issues with your mobile phones that render them useless, then using Wondershare Dr.Fone you can repair the system and restore it to make the phone free of problems. 
Unable to remember or organize your passwords? As it is not humanely possible to remember all of your passwords in today's busy life, responsive and secure tools like Dr.Fone offer a cool feature to manage your passwords. 
Armed with all these useful features you can trust Wondershare Dr. Fone to make your smartphone experience easier, error-free, and technologically resourceful. 
Important Features of Wondershare Dr.Fone
Now, let me explain the amazing features you get with the Dr.Fone complete toolkit.
Data Eraser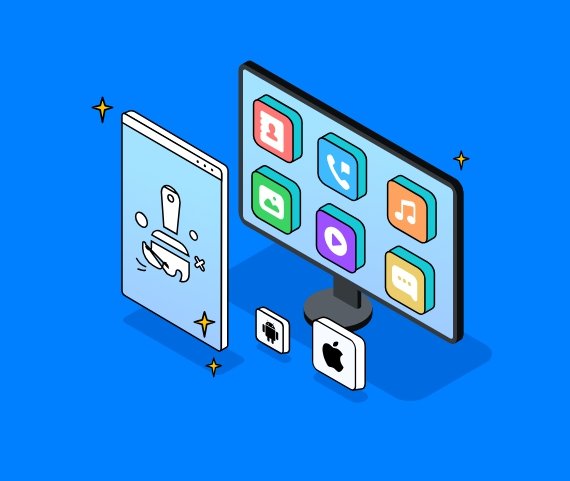 Got corrupt data on your Android and iOS devices causing various glitches on the device? Use Dr. Fone's toolkit and completely erase data on your Android smartphones and iPhones. 
Password Manager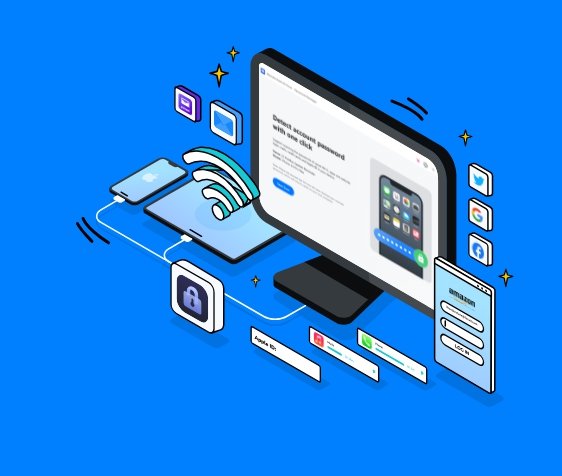 Managing passwords with Wondershare Dr.Fone is so easy. All your passwords on your iPhone such as Apple ID, mailing apps, social media apps, WiFi passwords, and login credentials for various websites that you visit can be easily managed by Dr.Fone.
Screen Unlock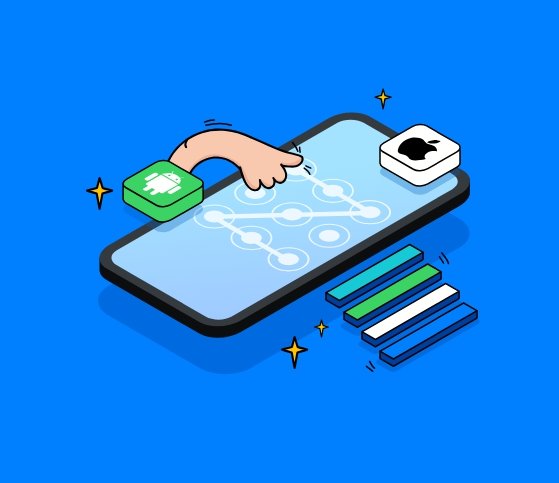 Have you forgotten your access codes to use your smartphones and want to remove the Face ID, Apple iPhone passcode, Android screen lock, and password? Get Wondershare Dr. Fone to do the job for you.
WhatsApp Transfer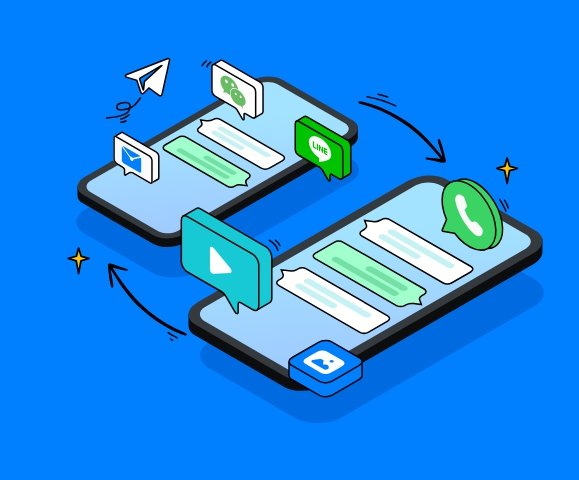 Transfer your WhatsApp messages between Android and iOS devices using Dr.Fone. Along with that. You can also back up and restore your chats on social media apps like WeChat, Viber, Kik, etc. 
Phone Transfer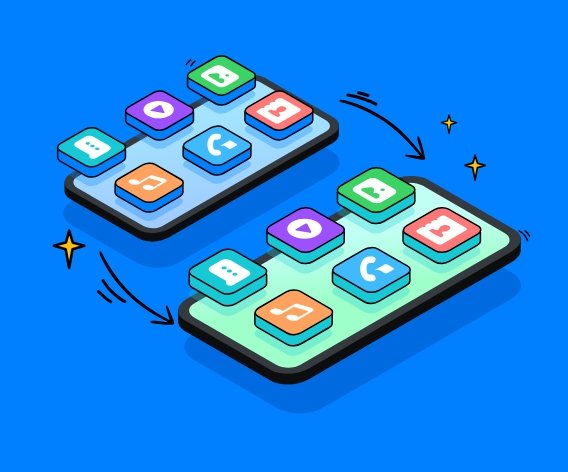 If you have a new phone and want to migrate all your data smoothly from the older device then Wondershare Dr.Fone is the tool that will come in handy for you. 
Data Recovery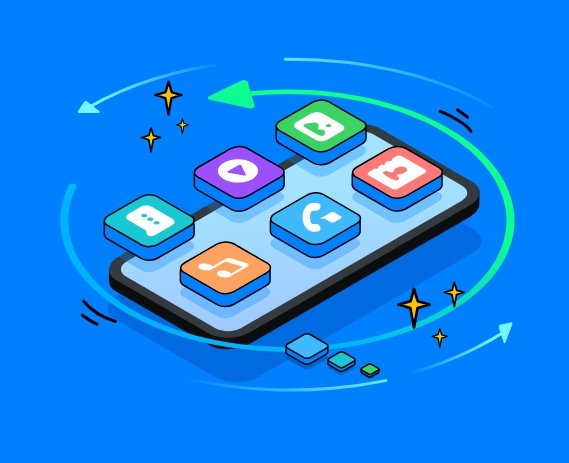 Nothing can be more disappointing than losing your precious data on your Android and iOS devices. But with Dr.Fone at your disposal, you can easily recover deleted data from corrupt Android devices, iPhones, and external drives such as SD cards. 
System Repair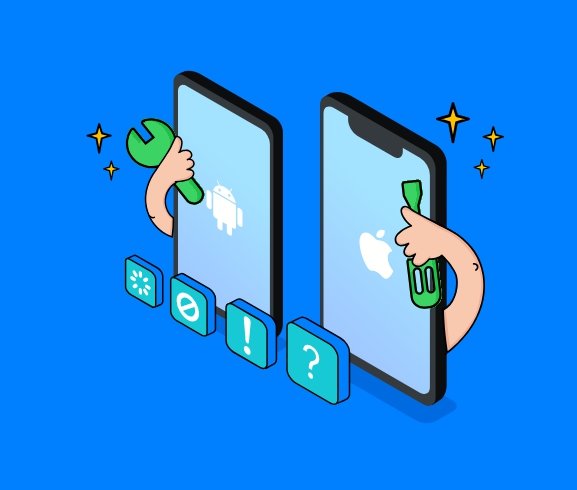 Worried due to bootloop issues on Android or Apple iPhone getting stuck at the Apple logo at the startup, system shutdowns, random app crashes, and unknown error codes making it impossible to use your devices? Then Wondershare Dr.Fone is the one-stop solution that can help repair the system and fix the issues on your Android and iOS devices. 
How to Get Wondershare Dr.Fone?
Here is the link to download Wondershare Dr.Fone for solving problems with your smartphone.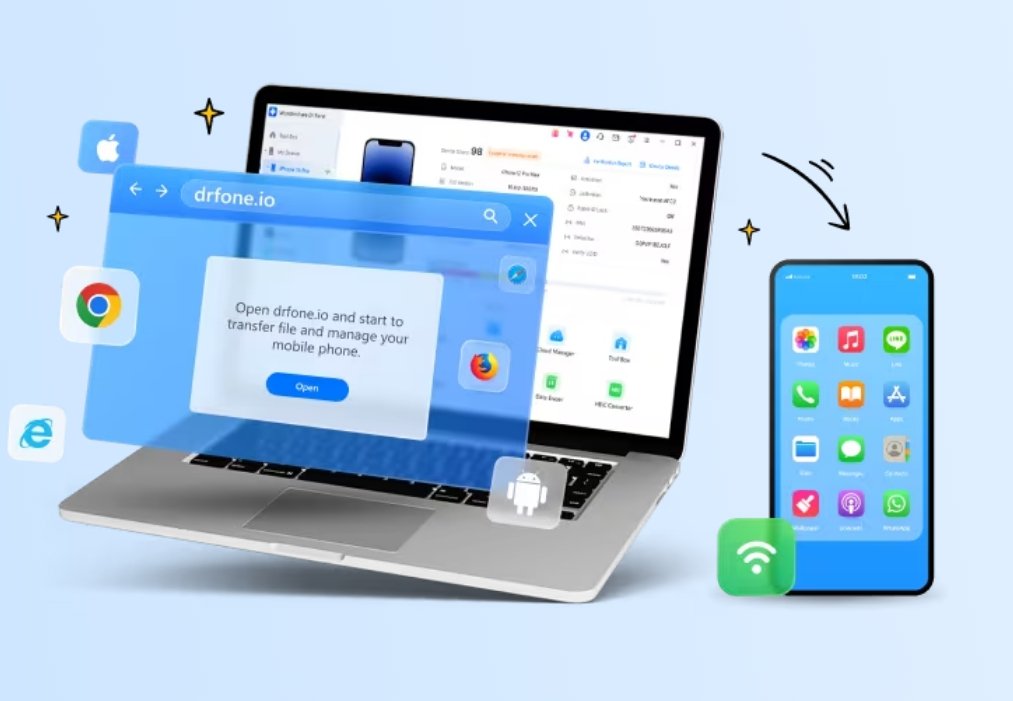 Pricing of Wondershare Dr.Fone
Dr.Fone by Wondershare is priced generously at $99.95 which offers the full toolkit featuring all the useful features we have explained previously. To solve different problems with your Android and iOS devices. The pricing will also include a 1-year free use of Dr.Fone Air, a screen-mirroring solution from Wondershare.
Get the Wondershare Dr.Fone [Full Toookit]
There is also a basic version of Dr.Fone which has limited features but also includes a 1-year license of Dr.Fone Air. It is priced at $39.95.
Want to Get Wondershare Dr.Fone for Your Business? Then you need to get in touch with Wondershare here.
Are you a student or educator who wants to use Dr.Fone in the education domain? Then contact Wondershare by filling out some details here. 
Wondershare Dr. Fone: One-Stop Solution for Smartphone Issues
As smartphones have become the blood veins of work and productivity in modern days, they must run without any technical errors. In case your smartphones are performing inefficiently due to various operational issues, then get Wondershare Dr.Fone today and fix all the problems on the smartphone to enrich your smartphone user experience. 
If you've any thoughts on Wondershare Dr.Fone: A Complete Mobile Solution, then feel free to drop in below comment box. Also, please subscribe to our DigitBin YouTube channel for videos tutorials. Cheers!