Course Hero operates an online learning platform that offers course-specific study resources for students based in Redwood City, California. Students designed it at Cornell as a way for them to access old tests, homework assignments, textbook answers, and class notes from previous classes.
Moreover, you can exchange ideas and files with other users through study groups. But, you need to take their subscription to view the courses; without that, your documents will get blurred. However, to unblur course hero documents without investing a single penny, then you must follow this guide until the end. Here is the guide, so let's look at it.
What is Course Hero?
This American tutoring agency provides online learning platforms for college and high school students. Course Hero is particularly helpful for students who are doing homework, writing essays, and taking tests. In spite of this, if you have used this service before, you may have noticed that most of the premium content is blurred. But, there are methods available that we can unblur for free, and the methods we have mentioned below in this guide. So, make sure to continue to read this guide.
What Are the Features of Course Hero?
Various study materials and courses are available for students. Using Course Hero, however, can earn you a scholarship. Moreover, Course Hero offers tutors and study materials 24 hours a day, seven days a week. Also, sharing media on social media can earn you scholarships of up to $5000. Furthermore, short and simple questions are required to qualify for a scholarship of $1000. By uploading any eight documents, you are eligible for a scholarship worth $3000.
What Are The Best Methods to unblur Course Hero Ans in 2022?
There are different methods available using which you can easily unblur the Course Hero Documents in 2022, but not all of them are genuine. So, how can you identify which one genuinely helps you blur the course hero documents in 2022? Don't worry! You can perform these methods as mentioned below:
Method 1: Upload Documents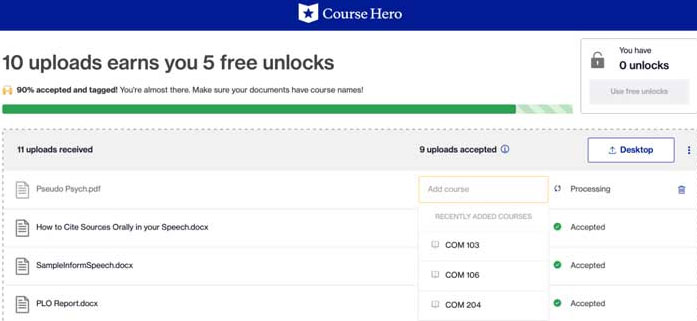 For free, you can download the course hero content using this method. To upload an original piece of content or an author's work with permission, you first need to upload your own. Initially, start by signing up for a free account and uploading your content. Once that is done, you must wait for the approval. It may take up to three hours for the process to complete.
Nevertheless, if you upload about ten documents, you will get five unlocks, each of which can unlock one document. The requirement is to upload ten documents to be eligible for free unlocks.
Method 2: Get Premium Subscription
Course Hero is currently available for purchase on the official website, but this isn't for everyone. Thus, if you also fall into that category, you can jump ahead to the next step.
A course hero premier subscription is required if you wish to unlock 30 unlocks per month or view textbook solutions and explanations. The premier version also offers 40 questions you can ask a tutor to clarify any doubts you may have.
Depending on how long you want the subscription, you will need to pay $39.99 for a one-month subscription. It costs $19.95/month for a 3-month subscription but $59.85 for a 6-month subscription. Payments can also be made on an annual basis. However, for an annual payment, you would have to pay $9.95/month and a total of $119.40 for the subscription.
Method 3: Use Inspect Element
Unblurring the documents in Course Hero can also be achieved by using this method. You must visit the Course Hero official website to do this.
To view the document, you must first search for it and open it. To inspect the element tool, follow the steps below.
The first step is to highlight the texts you wish to unblur. Then, right-click and select the Inspect tool.

You will then see a new window on the right with the code for that page. Now, you must locate the div tag from the code page along with the non-hide obscured parameter.
Alternatively, you can just press Ctrl+F and search for div.
After that, right-click on the div tag. Then, click on the Edit Attribute button.
In the final step, type none as a class element and hit the enter key.
You're done. After that, your document will become unblurred. It is not guaranteed that this inspection tool method will be effective for you, though. Regardless, it is merely a technical glitch, and when the Course Hero developer notices it, they will definitely fix it.
Method 4: Get Free Unlocks by Referring a Friend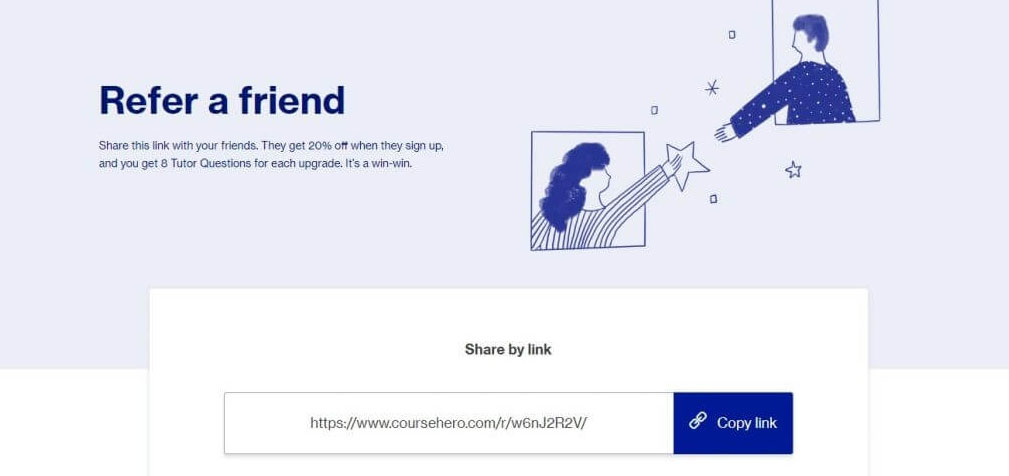 There is a story within the story, as its name suggests. If your friend seems interested in joining Course Hero, you can share it with him or her. This will allow you to earn free unlocks. You must share it with your five friends using your referral link so they can join it and get more benefits. After your friend successfully registers in Course Hero, you'll have access to 8 tutors for free.
Method 5: Review Other People's Work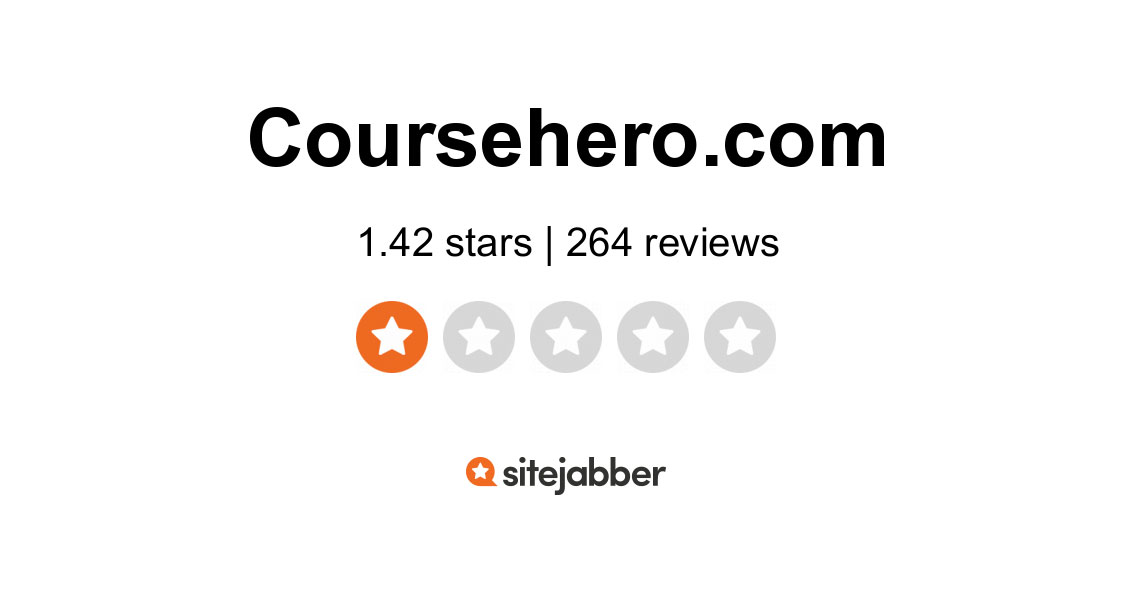 If you do not wish to share or refer to someone else's work, then you can review someone else's work instead. Afterward, you will be able to unlock some free unlock codes that you will be able to use to make the document unblur. For this purpose, you will need to sign in with your account.
You will then need to open a document on the site that has already been uploaded by the other tutors and give it a rating. So that's it. Whenever you rate someone, you'll automatically receive your free unlocks.
What Are The Method Available To Earn Free Unlocks?
Several ways exist to get free unlock, using which you can easily unblur Course Hero documents. Therefore, it is possible to earn free unlocks by following the steps provided.
The first step is to create an account and log in
You can now unlock your free account by completing the given actions
It is possible for you to upload your original study materials or a document in order to help others learn.
Every ten successful uploads will earn you five unlocks for free.
The documents are available for 30 days, and you can read and download them. However, creating a quiz will unlock three unlocks. You can unlock one piece of content for every five pieces you rate.
If you've any thoughts on How to Unblur Course Hero Documents in 2022?, then feel free to drop in below comment box. Also, please subscribe to our DigitBin YouTube channel for videos tutorials. Cheers!