JioMeet is an HD video conferencing app which works on mobiles and tablets. Key Features. Simple interface. As a free user, you call up to 5 people. The Telecom giant, announced their very own video conferencing-cum-collaborative application, Jio Meet. Jio Meet will be launched soon, maybe in one-two weeks or days. Analyzing the current situation and observing a tremendous increase in video calling due to the COVID-19, Jio also came into the group call battlefield and announced its video conferencing-cum-collaborative app.
A sudden boom in Zoom usage has let many other companies come up with there own Video Conferencing app. Some companies launched new features in their old messaging applications, and many companies announced new video conferencing apps. After the success of Zoom, there is an unprecedented rise in the demand for video conferencing tools. It isn't that the app has just set its foot, the app is there since ages, it is now that we are seeing its usage skyrocketing to an altogether different level. Adding up to 100 people in a single call, using customized background and tons of all other features has made this the go-to app for professional video calls up until now.
Jio Meet
According to Senior VP of Reliance Jio Infocomm Pankaj Pawar, "Jio meet can work on any device and operating system", i.e. the new video conferencing app by Jio would be platform-independent, and can be accessed from anywhere, either you are using Android or iOS, either you are using Microsoft Windows, or macOS or Linux. It will be available in the Google play store and Apple Store and can be downloaded and installed easily.
"And it can do a complete collaboration. And effectively, this collaboration does not limit to a typical video conferencing app", he further added.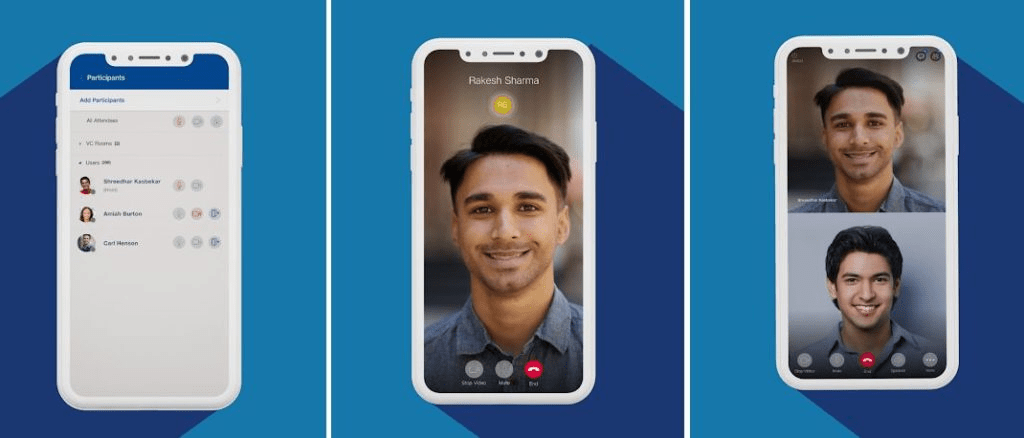 Jio Meet's Collaboration
As stated by Senior VP of Reliance Jio Infocomm, Pankaj Pawar, the app "Jio Meet" will not be limited to only video-conferencing it will be collaboratively working with some other features and functioning. Some of those collaboration includes;
Jio's eHealth platform
Jio's eHealth platform will be integrated with the new video conferencing application, this will allow users to consult with doctors online, doctors can prescribe medicines, users can order medicines and some kind of lab test can also be performed online (which are based on prescription and symptoms), this platform also facilitates digital waiting rooms.
Jio's eEducation platform
Jio's eEducation platform will also be combined with Jio Meet, this will help in creating and running virtual digital classrooms for teachers and students, users can record sessions and notes, teachers can assign homework with a due date to the students through the app, students can submit the homework in the app, by adding Private comments, so no other student can copy it. This platform helps organize time-bounded tests. And also offer multimedia-based content for the self-learning of the students.
Reliance Jio is preparing for a complete set of collaboration so that users get everything within a single application.
Features
HD Video Conferencing
Jio Meet supports multi-party HD video conferencing. It supports instant and scheduled invites for the video conferencing. You can either invite guests via Email, SMS or Third-Party messaging platform like WhatsApp, Facebook, etc.
It allows invites to join the conference through the application installed in any compatible device or through any compatible web browser installed in the laptop/desktop (independent of an operating system)
Audio Conferencing
Along with HD video, JioMeet also allows audio-only conferencing. It supports a decent quality voice call. But the thing that is to be noted that you will always need a good and stable internet connection to make this audio as well as video conferencing possible.
Grouping
The one feature that allows users to differentiate between JioMeet and any other video conferencing application is that JioMeet allows hosts to create groups. A host can easily create the group of his/her guests so that next time he/she will not have to invite each guest to join the meeting.
RCS (Rich Communication Services)
It includes Rich Communication Services, like
Users can send and receive messages.
Users can share and display images.
Can store the images to their local storage.
Users can share their location through contacts.
It provides screen sharing services, so we can show anything to another party by sharing our screen, this will be helpful while delivering presentations, organizing meetings.
Users can share file over the application
This app enables users to enjoy chat services also including group chats, many people can chat simultaneously.
Video conferencing is the heart of the app (till now, there is no clue about the maximum number of allowed people during a call).
Users can also enjoy Voice calls over the app but the only condition for a voice call is the person contacted should be in your contact list.
Jio App Collaboration
The good thing which we find in all the Jio applications is that they are somehow interconnected to each other in either way. Like when you open MyJio app, there will be an option to go to JioMeet app from MyJio application. This will make the platform easy to access from a single application.
User Interface(UI)
The user interface is as usual very much user friendly. One can easily learn how to use it on the first sight of the application. It provides an easy to use interface. After installing the application, you will have to create a group to start the meeting or just create a new meeting lobby and invite users to add in that lobby.
Security
JioMeet uses the SSL 128-bit encryption to protect all the calls in the platform. It is yet not confirmed that JioMeet will use end-to-end encryption for the video and audio conferencing or not. All meetings are PIN protected so that any intruder can't join the meeting from no-where. In addition, JioMeet provides the conferencing history so that you can check the meeting history later.
Pricing
JioMeet is free but up to 5 participants. This is the only con of the video conferencing platform. For more than 5 participants, the host will have to take the Business plan which will support up to 100 participants.
Multi-Platform Support
Reliance Jio will reportedly launch the JioMeet application in all the major applications:
Android
Apple iOS
Windows PC
Apple macOS
Web
Setup
Jio meet is under the testing phase right now, and after seeing the demand and availability of video-calling throughout the country. And Reliance Jio for some odd reasons taken down the application from Play Store and App Store. As per the reports, Reliance Jio will soon release the stable version in all the platforms.
Setting up this application is very easy; anyone can set up the app in a few seconds after installing it.
Till then, we can use it by APK file for that, you need to follow the following steps, and can easily sign up into the Jio Meet. But there is one more catch, the apk file is bundled with the signed certificates by Reliance Corporate IT Park Limited. So you will need an XAPK manager to install the xapk file.
Sign-up using the Email ID
Sign-up using OTP.
If you are signing-up using an Email ID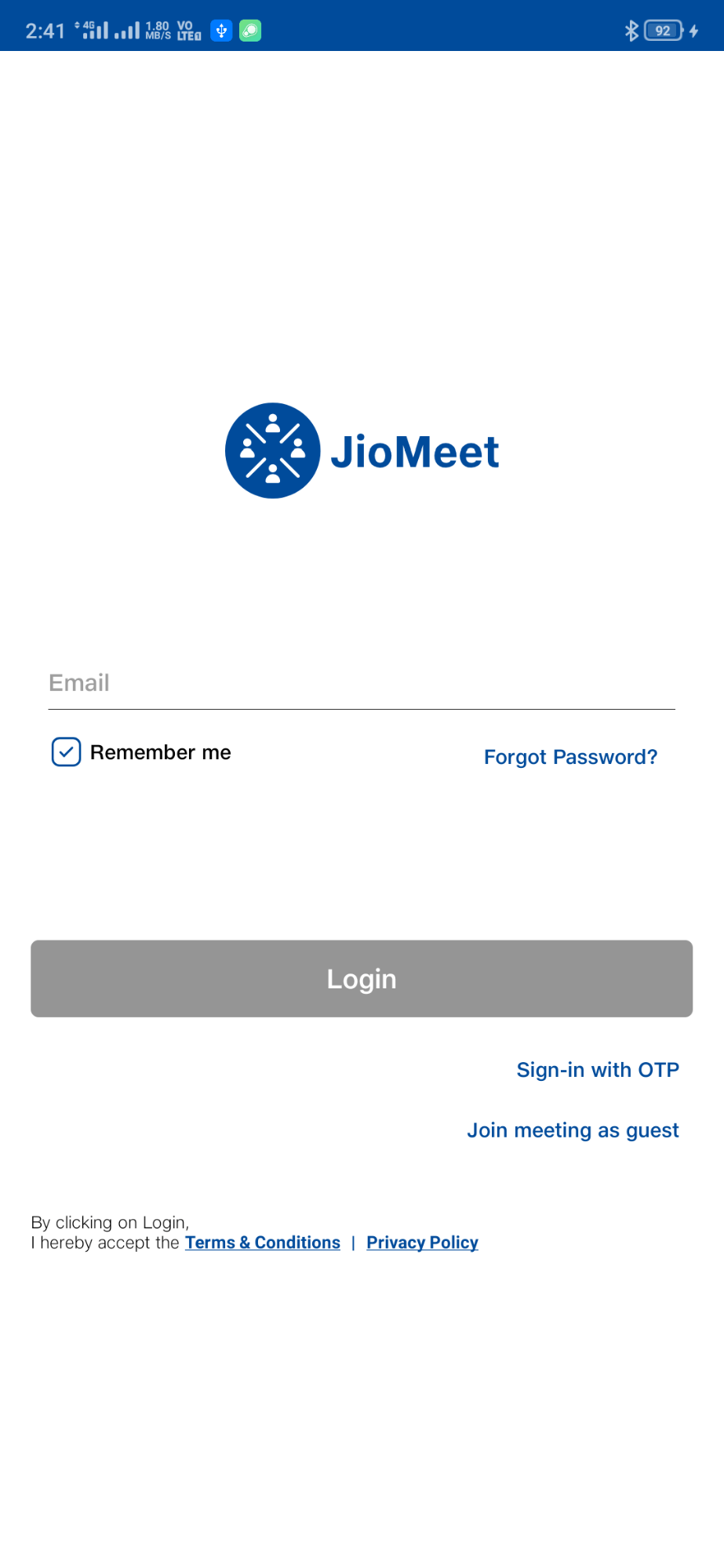 Enter your Email ID and password.
Tap on the Login button.
If you are signing-up using OTP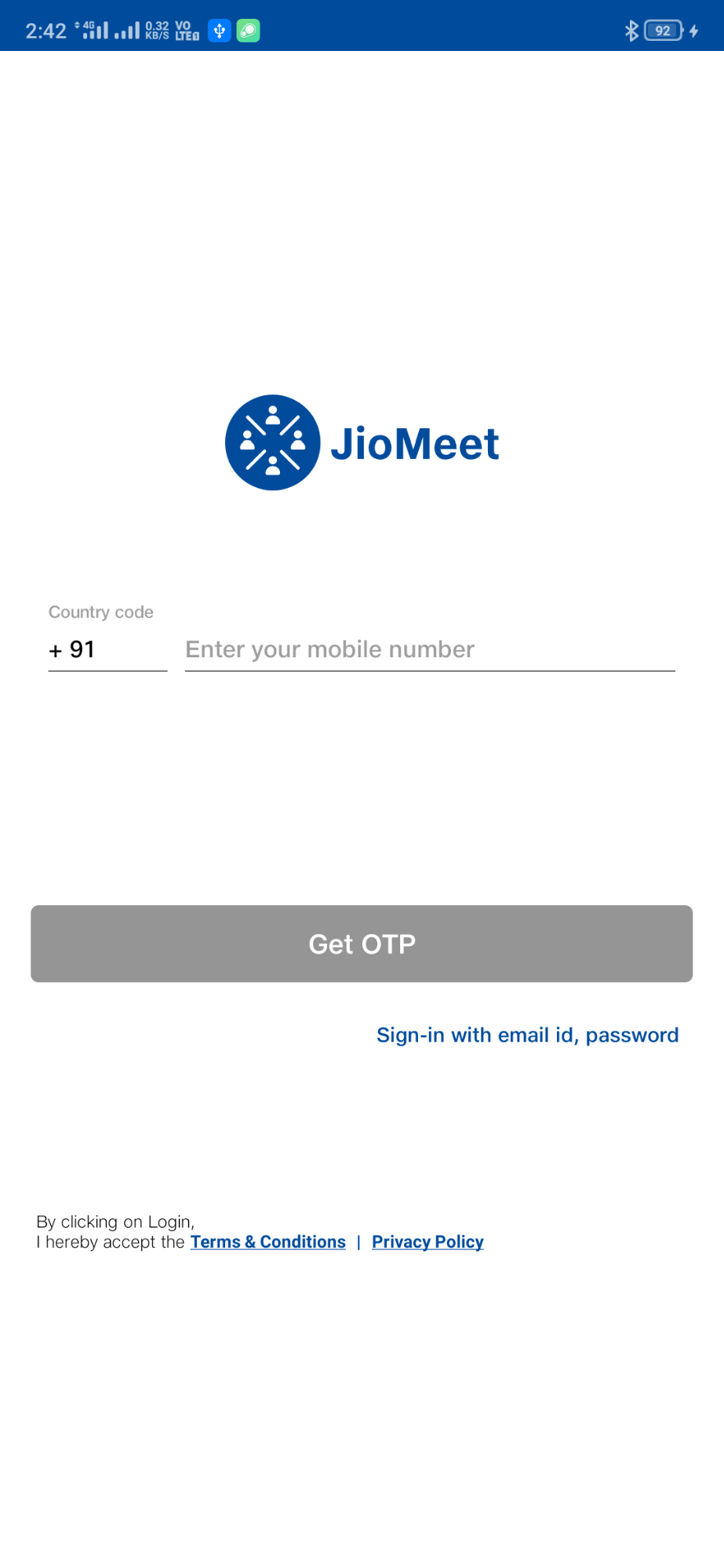 Enter your mobile number.
Tap on 'Get OTP'.
Enter the OTP.
Tap on Login Button.
That's it, you have successfully installed the app and if you want to change the details, you can simply go to the settings and update the details.
There is another option available for joining the app, i.e. "Join meeting as a guest". You can join the app by logging in into as a guest, for that you need to follow the following steps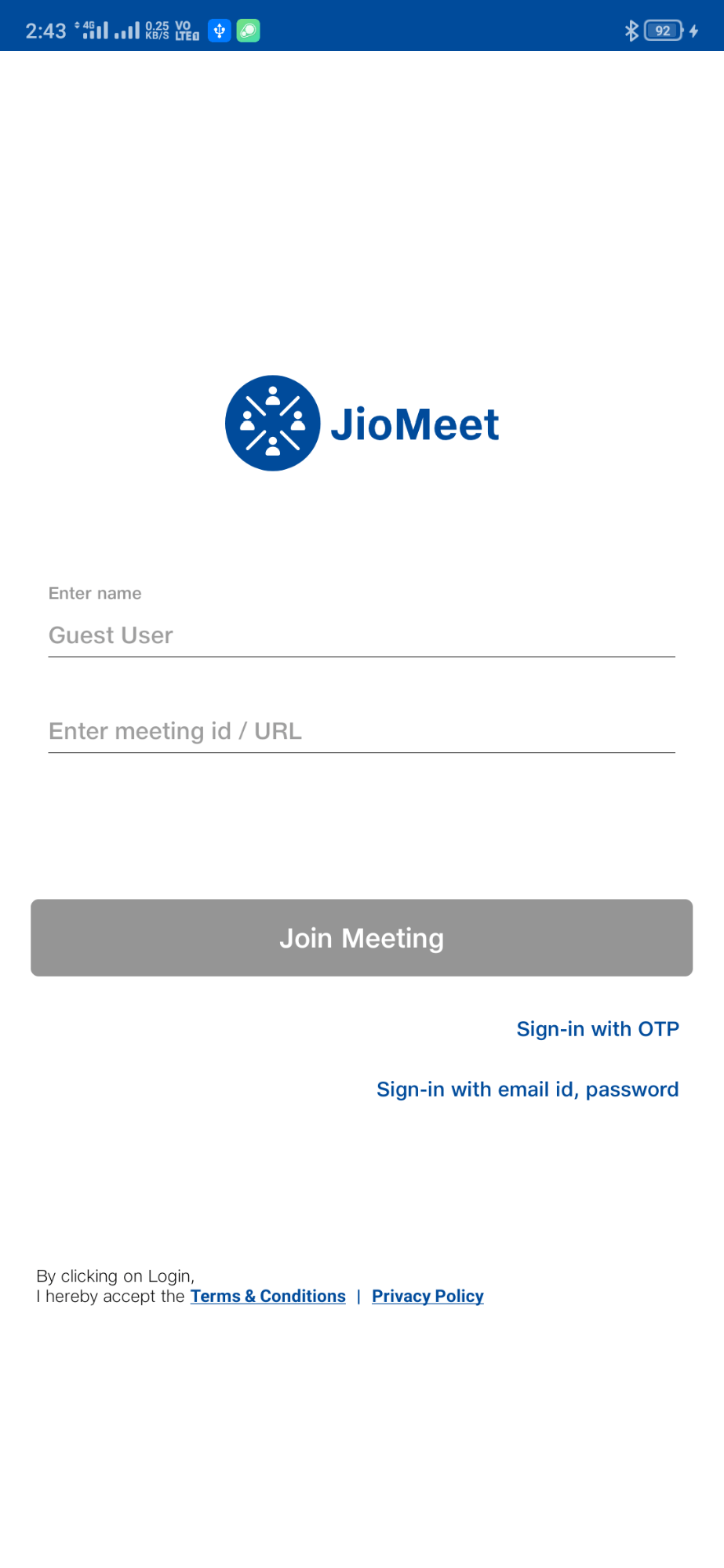 1. Tap on the "Join meeting as a guest" on the login screen.
2. Enter your name.
3. Enter the meeting id/URL.
4. Tap on the Join Meeting button.
It's very easy to set up and log in to the app. Once you have logged in successfully then you can access all the features and functions of the application, you can enjoy video conferencing either for business purposes or calling your loved ones.
Taking advantage of the lockdown, most of the companies are involved in the video-conferencing field. A few days back Google allowed Google Meet (Google's video-conferencing application) free for everyone. A week ago Facebook also announced Messenger rooms for video-conferencing up to 50 people, also integrating Messenger rooms with WhatsApp.
According to Facebook, through WhatsApp and Facebook around 700 million accounts participate in video calling every day in March. This sudden upsurge in video calling gives us a clear hint that video calling has become a very important part of our life during this lockdown. Most of the people are away from their family, and technology is the only way to stay connected to the world during this pandemic. Video Chatting is the most preferred calling type because Face-To-Face conversation is much better than voice calling.
Final Verdict
With launching Jio Meet, Reliance Jio is aiming to compete with the most popular video calling apps such as Skype, Zoom, Google Meet, Microsoft Teams, etc. Also, everyone is at their homes and self-quarantining themselves to stay safe during this pandemic, and highly dependent on video calls to connect with family, friends, loved ones. This is the perfect time to launch the Jio Meet.
If you've any thoughts on JioMeet | Everything you Need to Know, then feel free to drop in below comment box. Also, please subscribe to our DigitBin YouTube channel for videos tutorials. Cheers!