If you have lost videos, regardless of why and how you might probably be looking for ways to recover your videos. There are actually many video recovery methods out there that you can use to get your deleted videos back. However, it is important that you choose the right tool to get your lost videos back. Or, you risk the chance of losing your files forever.
In this guide, we describe some of the common ways people lose videos on their devices, and what you can do to restore your deleted videos.
Part 1. How Do Videos Get Deleted on Your Devices?
There are several ways people end up deleting videos on their devices. Video loss occurs due to many reasons, and here are some of the common reasons why that happens.
Reason 1. Accidental Deletion
One of the common reasons users end up losing videos on their devices is accidentally deleting the videos. It happens that you wanted to delete a video but you ended up selecting the wrong video and you lost it as the result.
Or, you wanted to use a completely different option but you mistakenly tapped the delete option and that made you lose your video file.
Reason 2. Resetting Your Device
Factory resetting your device erases everything stored on your device, including videos. Sometimes, people forget they have their important videos stored on their devices and they proceed to factory reset their device.
That causes loss of data including the loss of videos on your device.
Reason 3. Virus or Malware Infection
There are many kinds of viruses and malware. One of those kinds deletes files on your devices. If your device ever catches a virus like that, you can end up losing videos and other files on your device.
Reason 4. Physical Damage to the Device
Last but not least. If your device gets damaged, say it fell on the floor or someone intentionally damaged it, you can end up losing access to your files including videos.
Part 2. How to Recover Lost Videos on Your Devices
Now that you know some of the possible ways people lose videos on their devices, you would want to learn how you can actually retrieve your deleted videos back on your device.
The following are some of the ways to do that.
Method 1. Use EaseUS Data Recovery Wizard
While there are many ways to recover lost videos on your device, the quickest method has to be EaseUS Data Recovery Wizard. Using this tool on your computer, not only can you recover your lost videos but you can recover nearly all other file types from your storage.
As long as you see your storage in this tool, you can scan the storage and extract the files that have been deleted. The tool uses some smart algorithms to find files that other tools cannot, and it lets you preview your files before you recover them.
If you would like to use this tool, the following shows how you do that.
Step 1. Select Your Storage
Download and launch the program on your computer. Then, click the storage that you want to scan to recover videos. The tool will start scanning your chosen storage.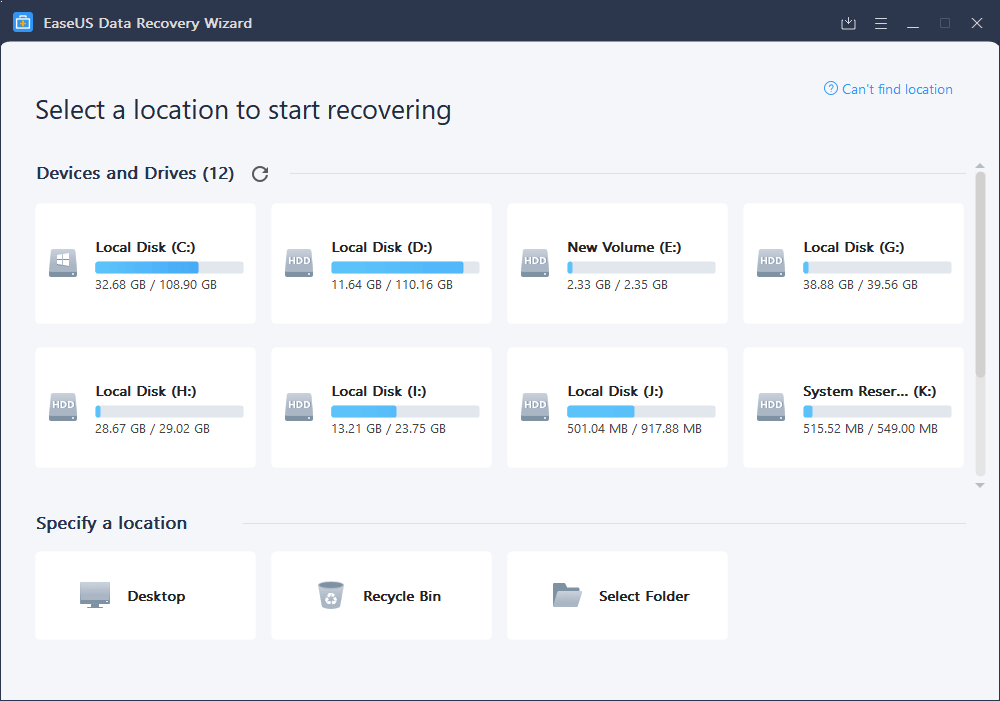 Step 2. Scan the Storage and Filter the Results
You will see the scan progress indicator in the bottom of the tool letting you know the current status of the scan. While the files are being searched, you can click "Filter" at the top and select "Videos" so that only the lost video files are shown on your screen.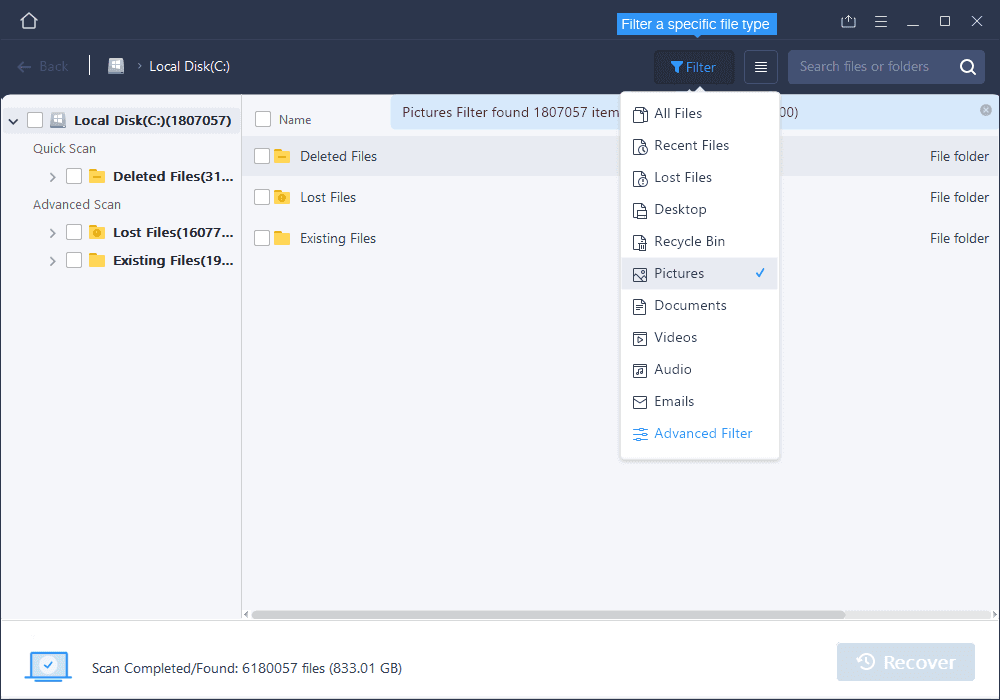 Step 3. Recover Lost Videos
Find the video that you want to recover in the search results and click the "Recover" button.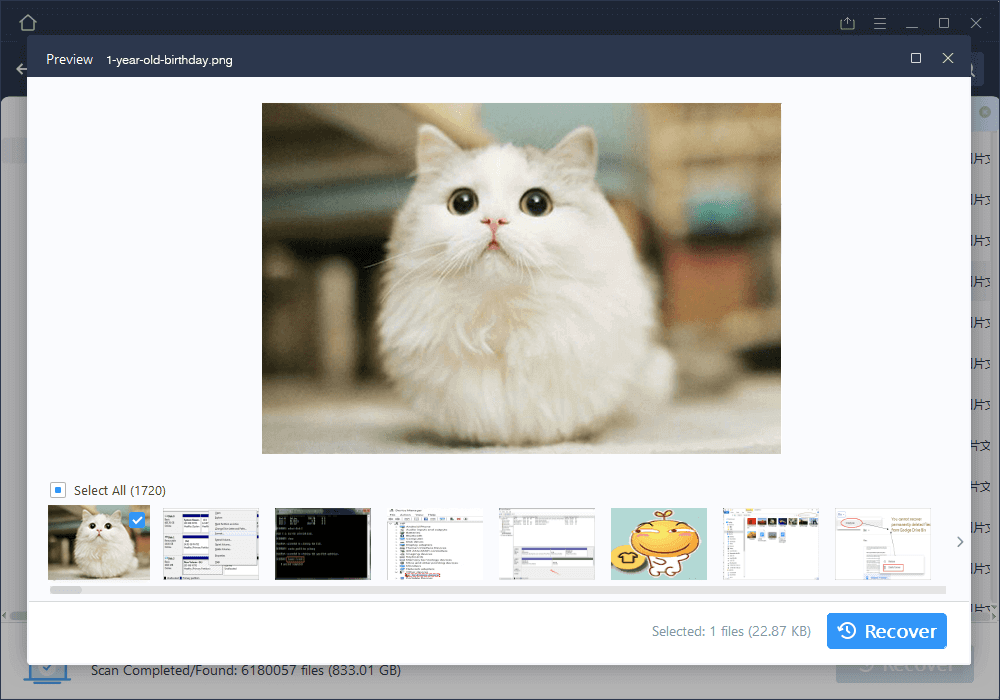 Method 2. Check the Recycle Bin/Trash/Gallery
If you have recently deleted the video from your device, it might still be lingering around in the recently deleted items section on your particular device.
If you use a Windows PC, double-click on the "Recycle Bin" icon on your desktop. You should see all the recently deleted files there. If you see your video there, right-click on it and select "Restore" to recover the video file.
If you use a Mac, click the "Trash" icon in the Dock. You will see a list of files that you have deleted on your Mac. Right-click the video you want to get back and click "Put Back".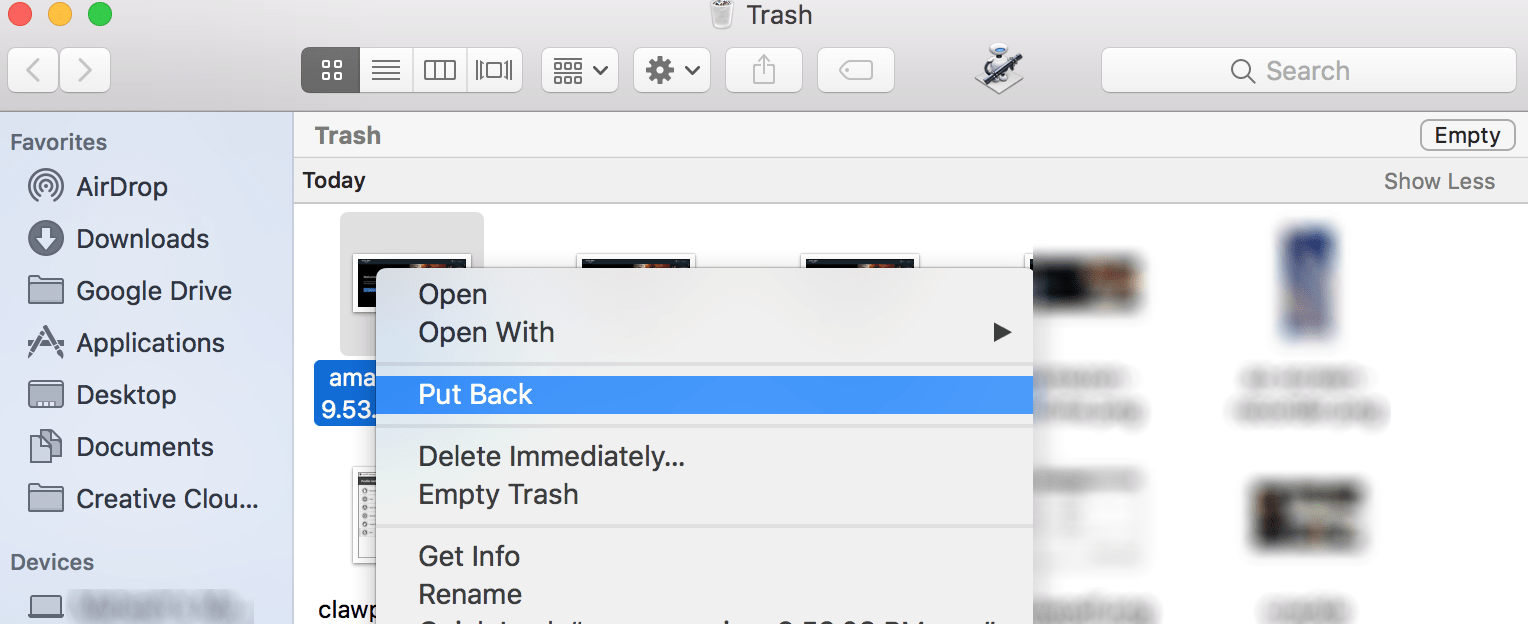 If you are an Android user, open the "Gallery" app, tap "Collections" in the bottom, select "Recently deleted", find the video you want to recover, and tap it, tap the three dots in the top-right corner, and select "Recover".
Method 3. Check Your Device Backups
One of the places where you can possibly find your deleted videos is your device backups. If you regularly backed up your Windows, Mac, or Android device, it is highly likely that your video is sitting in one of your backups. You can then restore your video from there back to your main app.
On a Windows PC, see if you enabled the default recovery option and if you can find your video there. You might have to make many clicks before you can recover your files.
On a Mac, check out your Time Machine backups and see if your video file exists there. You might need to attach your external Time Machine storage device.
On Android, check apps like Google Photos and see if your lost video was once backed up to the cloud. You can even restore a Google Drive backup in case it has your video.
Method 4. Avail a Paid Data Recovery Service
If nothing else works, you can consider using a premium data recovery service to see if that helps you. There are many companies around the world offering you to recover your data at a predefined cost. There are both advantages as well as disadvantages to using these services.
But such tools often offers a trial or free version, so the suggestion here is that make full use of a free data recovery software before pay for the advanced version.
In case you do not have much technical knowledge, and you are not sure how to use data recovery tools, then you can consider this option. The data recovery company will take care of all the technical expertise.
On the negative side, you are letting a company get access to all your data. They will be able to access the data, and in some cases, they can even sell your data to other companies and people. You never know what is done with your data.
Conclusion
Video recovery is totally possible and there are many ways to do that. Use one of the methods outlined above to get your lost videos back. If you want a hassle-free way, using EaseUS Data Recovery Wizard is the way to do your recovery.
If you've any thoughts on How to Recover Lost Videos Quickly?, then feel free to drop in below comment box. Also, please subscribe to our DigitBin YouTube channel for videos tutorials. Cheers!