YouTube Vanced APK for Android with all the premium features like Ad-block, PiP mode, Background music play, and more for free without any fees. The app is developed by Team Vanced at XDA.
Note: If App Force Closes or Shows any Error;

First Install MicroG and than YouTube Vanced
Clear all running apps and restrat the Vanced App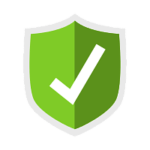 Secure File
---
---
---
I have tested the app on various platforms and is found to be stable and working without any malware issues.
Note: You need MicroG to log in with Google Account on your YouTube Vanced App.
DMCA:  DigitBin.com is in compliance with 17 U.S.C. * 512 and the Digital Millennium Copyright Act (DMCA). It is our policy to respond to any infringement notices and take appropriate actions. If your copyrighted material has been posted on the site and you want this material removed, Contact us.