Live videos are the most mesmerizing kind of video content, which is quite favorable and trendy nowadays. Imagine your favorite celebs posted a live video on Instagram and throw a shortcut to your profile, "Whoo, it will be the best moment for you, right?". And obviously, you want to keep that live video with you always, but unfortunately, Instagram doesn't allow you to do so. But what if we will introduce with some hacks through which you can download or save the Instagram live videos.
Instagram the most trendy and swanky social networking site where you can follow your favorite celebs, superstars, and have your own followers too. Somehow Instagram live videos are the stunning and dazzling feature that is being more popular than anything else.
Instagram provides us an option to download our own live videos but no options to save others' live video, what if you want to download someone else's Instagram live video. Don't anguish, here in this post we will tell you several methods and by using them you can save yours as well as someone else's Instagram live videos.
Disclaimer: The post is for information purpose, save IG Live Stream only for personal use only or with the permission of the account holder.
How to Download IG Live Story?
We know that downloading your Instagram video isn't a big deal, still, we thought it would be worth sharing that method too. So let's begin and unveil all hacks to save Instagram live videos. If you are hellbent ambitious and crucially need to save someone else's Instagram live video, so follow the given methods and download the videos into your device.
1. Using Screen Recording Software (PC)
If you are using Instagram over your PC and suddenly view someone's astonishing or enthralling live video, and you wish to keep that memory with you forever, so here's the method to download someone's live video using screen recording software in your PC.
---
Windows
Well, there are numerous screen recording softwares available for Windows. Moreover, Windows itself offers a screen recording tool, but it is not that much rich in features so we will not be using it. You TweakShot, OBS, Icecream, Bandicam, and many more.
[Windows]+[Alt]+[R] to start, then use the same shortcut when you've finished, the video is saved.
You can use any of the 3rd party screen recording software if already you are using any tool to record your screen for some purposes or others, you can use that too. If not, so continue with us using Tweakshot.
TweakShot offers various screen- recording modes, you can capture or record fullscreen, scrolling windows, a selected region, or a single window.
To save the live video using screen capturing tools, i.e. TweakShot, you need to follow the given steps:
Download and Install the software into your system [If you don't have one].
Go to Instagram, play your favorite live video.
Press the hot-key combination to initialize the app, or click on the capture button to start the screen recording.
---
Mac 
If you're using macOS Mojave or later, press Shift+Command (⌘)+5 on your keyboard to see onscreen controls for recording the entire screen, recording a selected portion of the screen, or capturing a still image of your screen. You can also record the screen with QuickTime Player instead.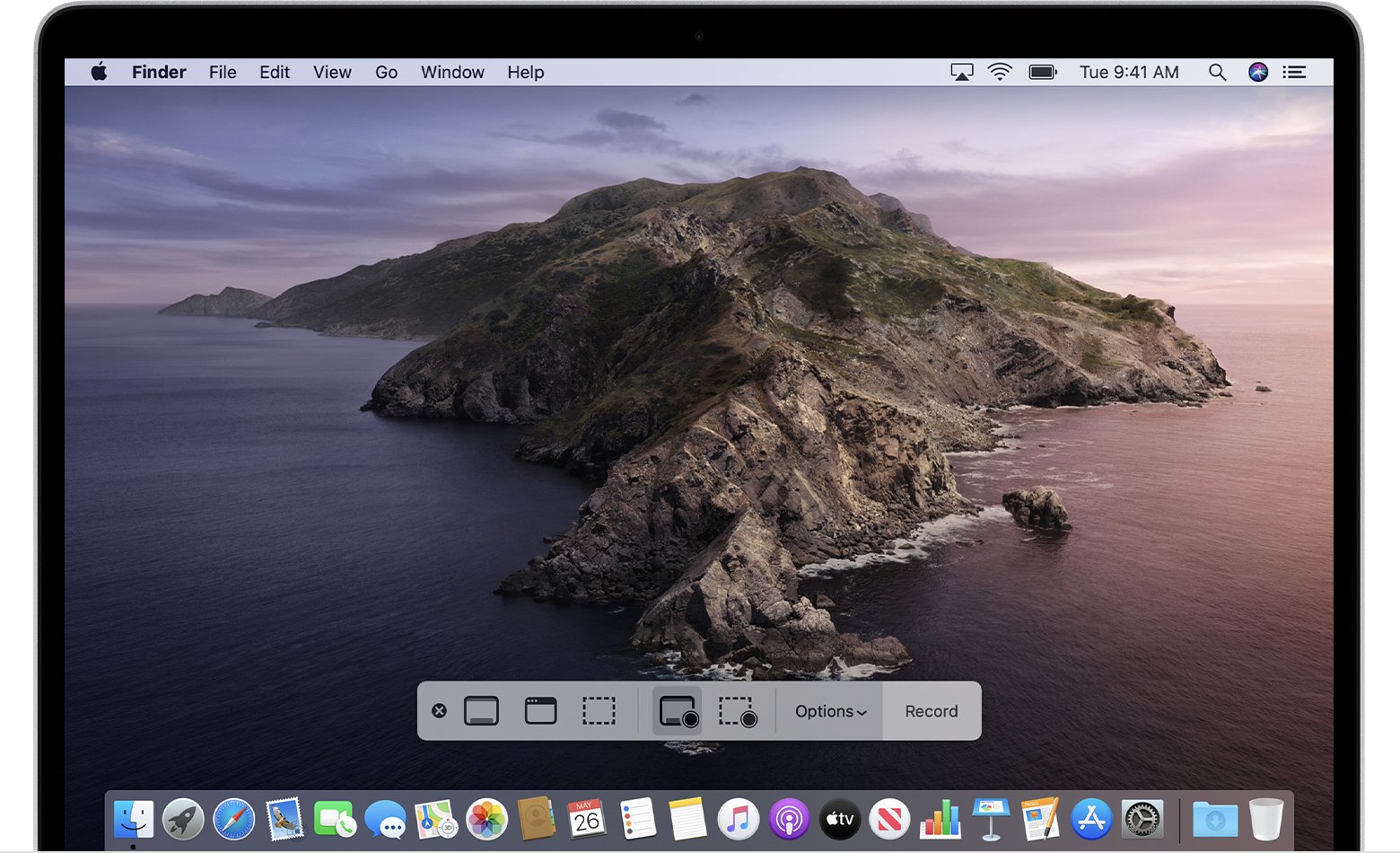 Click 

 in the onscreen controls. Your pointer changes to a camera .
Click any screen to start recording that screen, or click Record in the onscreen controls.
To stop recording, click  in the menu bar. Or press Command-Control-Esc (Escape).
Use the thumbnail to trim, share, save, or take other actions.
You can also choose Monosnap to do the job. Monosnap is the easiest method to record screens, take screenshots, record videos and GIFs, share files.
Monosnap comes up with a bunch of handy features you can record your screen easily and can save the live video from Instagram.
So if you need to take care of your pocket prefer using a free but authorized screen recorder.
Firstly you need to download and install the screen recording software [If you don't have one].
Go to Instagram, play your favorite live video.
Start the software to record the video and save it with you.
2. Using Screen Recording Apps (Mobile)
If you are using Instagram over your smartphone, (usually everyone prefers using it in the smartphone) and wish to record or save the live video to your phone. So you can try using screen-recording apps.
Most of the smartphones have an in-built screen recording feature. On starting, it starts a countdown 3, 2, 1, and then starts the screen recording, you can simply stop the recording by pausing it and saving it. But, if unfortunately, your device doesn't have one or you are unable to record the screen using it.
Use 3rd party Screen Recorder Apps for Android and iOS
---
Android
Android has a wide range of screen recorders, easily available at the Google Play Store. Let's suppose we are using the AZ screen recorder, follow the following steps to record the video.
Install the Screen Recorder App from the Google Play Store.
Open Instagram and play the video you wish to download.
Initialize the screen recording application.
Tap the floating recording icon to start recording the screen.
Once you're done with recording tap the stop button.
That's it your favorite video is saved to your device.
---
iOS
iOS also comes up with a variety of screen recording applications that lets the user record the screen with audio. For now, downloading Instagram live videos you can rely on TechSmith Capture. The app is easily available at Apple's app store. To record video using it follow the given steps
Download and install the application.
Start the app.
Create your account [If you don't have one].
Grant the required permission.
Check that the default iOS screen recording feature is turned on.
Open Instagram, play the video you wish to download.
Tap on the Record icon.
That's it your recorded video is successfully downloaded into your device.
3. Instagram Live Downloader
You can use Instagram live video downloader for Android which will provide you the functionality to download the video from the app. To do so, follow the given steps:
Download and Install the Video Downloader for Instagram from Google Play Store.
Launch the video downloader.
Copy the URL of the live video or post from Instagram.
Paste it into the Video downloader.
Tap on the Download button.
Wait for a while, it will take a few seconds to download the video.
The video will be saved in the gallery, you can view it from there.
4. Insta Live Downloader (Browser Extension)
We have some browser extensions, on installing them on the browser they let users download other's Instagram live videos into PC or laptop. This is the most convenient method to download Instagram live videos, To know how, follow the given instructions:
Install this extension from Chrome Web Store.
Now open your Instagram account on the web browser.
Click on the icon at the top-right corner, it will enable all the Insta live videos, stories.
Play the live video you wish to download and click on the download icon.
Next, a pop-up menu appears on the screen, choose any option from video or audio.
Tap on the download button to download the video or the audio file.
The downloaded video will be saved into your default download folder, and you can access them from there.
---
Download your own Instagram Live video
Well, it's not an arduous task to perform, you can easily download or save your own Instagram live video, as Instagram already provides the functionality to download your own video. Still, we thought it will be worth sharing the information, so let's have a look at the following steps to download your Instagram live video.
Go to the Instagram app where you have shared or posted your live video.
Navigate to view your video.
Tap on Download video.
It will save the video to your mobile storage.
Note that you can only download the video, not the likes, views, and comments.
Closing Phrase
So here's the method by using any one of them you can download the Instagram live videos, we wish all above-mentioned methods helped you to download live videos from Instagram. If we missed any spectacular method, and you have some more suggestions or other video downloading methods, let us know in the comment section.
If you've any thoughts on Instagram Live Video Download | IG Live Downloader, then feel free to drop in below comment box. Also, please subscribe to our DigitBin YouTube channel for videos tutorials. Cheers!