In this guide, I have explained how to delete a character in Character AI. As Character AI is so experimental, you may have tried to create various virtual characters. Now, you may not end up using all of them. So, you may think of deleting one or more characters.
Character AI is a language model trained on trillions of words of text from the internet. It can generate human-like text in response to prompts or queries from the user. Character AI is used to generate stories, dialogues, descriptions, and more.
How to Delete Characters in Character AI?
It is interesting to note that there is no feature to delete a character on Character AI completely. The platform allows you to delete your posts, comments, and even your account but has no facilities for removing the bots that you may have created.
I think the AI language model is still in its early phase. The platform uses the characters to study and process the information that is exchanged between humans and the bots. So, all the future AI bots that get created can learn from the data associated with the existing AI models. It will make them more efficient and improve their human-like behavior.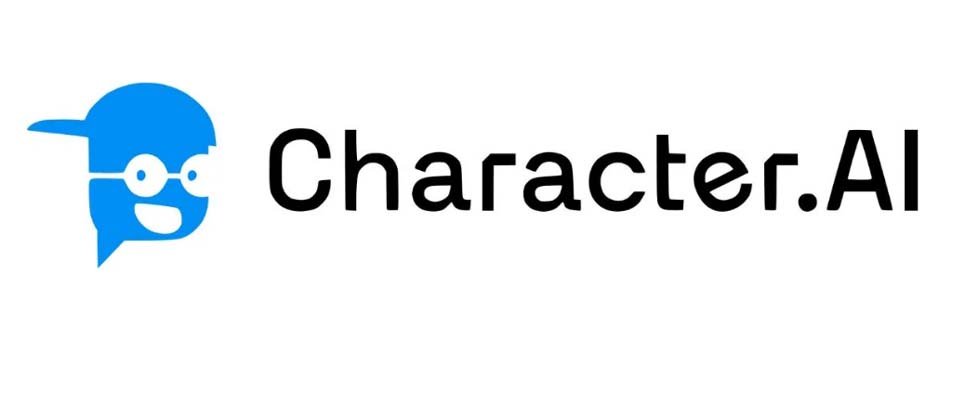 Steps to Delete a Character in Character.AI
You have to delete all your conversations with the respective AI model that you want to remove. Then, you have to change its name and description.
Also, you have to make the character private so that only you know that it exists. No one else has access to the character. This means technically, you cannot delete a character on Character Ai but hide it or change its attributes rendering it useless.
Now, let us get into the steps in a detailed manner.
Open Character AI and log into your account.
Select the character that you want to delete.
Open the message.
Click the 3-dot icon to reveal the context menu.
From the menu, select the option Remove Messages.


Now, go to the character editor by again clicking on the 3-dot icon in the chat and selecting the option View Character Settings.

Remove all the information about your character, specifically its name and its description.
Also, set the visibility to Private.
Once you are done removing the attributes, click on Save.
Remember that you cannot leave the text fields for the character name and greeting empty. When you make changes to the name and description, just put three — symbols in the concerned text fields.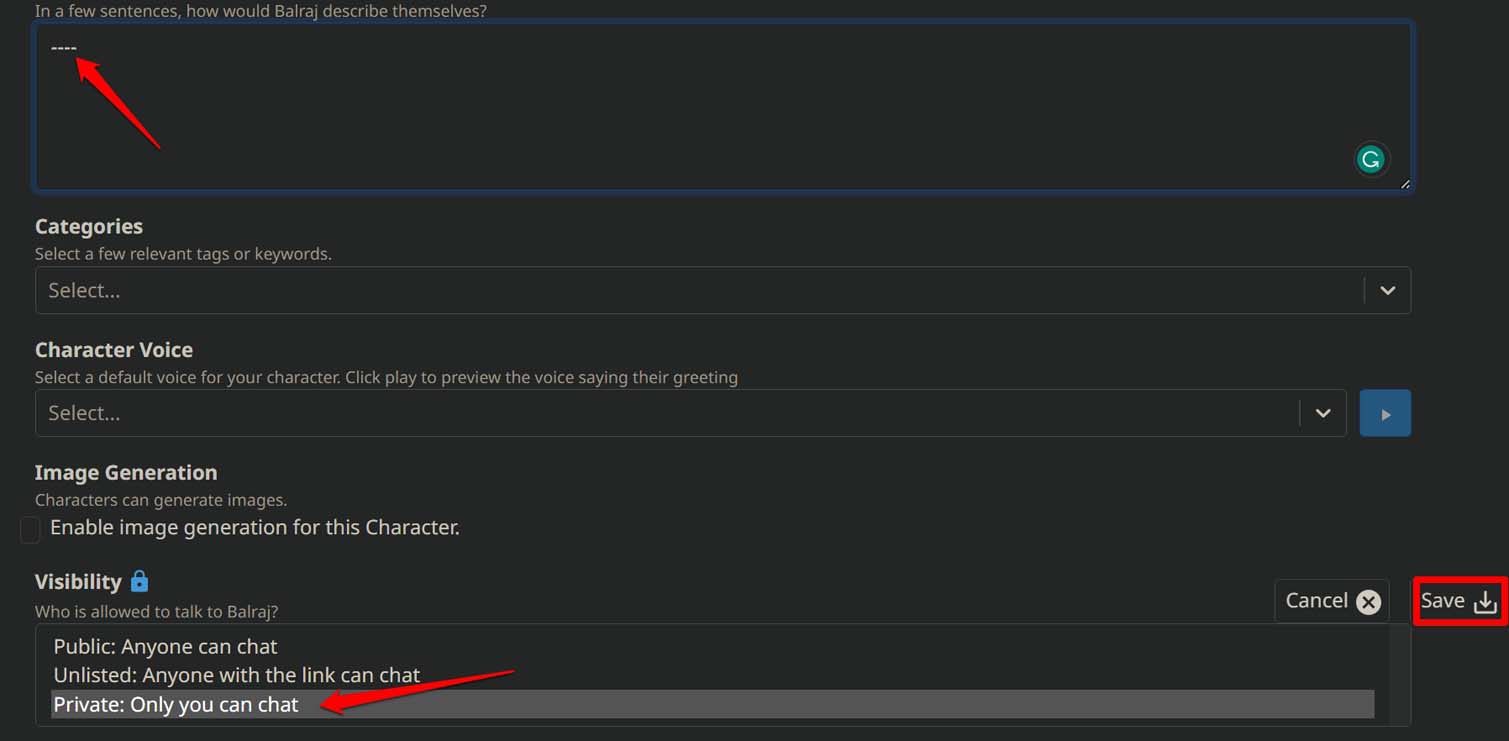 Alternative to Deleting a Character in Character AI
Now, some of you may not feel like removing the messages or meaningful conversations you had with the AI bot on Character AI. So, you may not prefer to delete the character. There is an alternative to that. You can create a brand new character with some unique characteristics.
Also, creating new characters will provide you with a better scope of experimentation and improve your communication with AI models. If you are legitimately into creating purposeful Character AI bots, then creating the new AI character will be a great way to see yourself improve at creating fictional characters or characters influenced form some real-life personality.
Frequently Asked Questions (FAQs)
Is it possible to Delete a Character on Character AI?
Yes, it is possible, but you cannot completely delete a character and chuck it out of the platform. You can remove its attributes and name. Then you have to make it private.
Can We Delete All the Messages that We Had with a Character on Character AI?
Yes, you can remove all the messages you exchanged with your character on Character AI. It is an important step to remove your association from an AI bot.
Is it Possible to Retrieve a Character We have Deleted?
Yes. Technically, the character is not deleted and has only been made private with attributes removed. You can reinstate all that anytime and start talking with the character.
Remove the Characters to Make way for New Ones
Change is the only constant, and that applies to Character AI as well. Only when you remove or step ahead of the old AI bot you can create and evolve your communication with the new AI models. So, now you know how to delete a character on Character AI. Give it a try, and remove the character from the platform that you do not need anymore.
If you've any thoughts on How to Delete a Character in Character.AI?, then feel free to drop in below comment box. Also, please subscribe to our DigitBin YouTube channel for videos tutorials. Cheers!