Snapchat has now become a new medium to keep people connected. The innovative idea of maintaining Snap Streaks turned out to be tremendously cool as users keep sharing their daily life updates just to maintain the streak. And throughout the process, there are a lot of times when we feel like saving certain stories to store the moments. However, Snapchat doesn't keep all this data stored in the app. Once they are gone, there is no way one can review or retrieve the data again. Moreover, if you think of saving them as a chat/ camera roll or taking a screenshot, Snapchat informs the sender to maintain the security of data. Hence, there is no way to save the stories secretly on your device.
But what if I tell you there are actually a bunch of apps that let you save these Snap stories anonymously? Yes, today, there is a lot of third-party application that does all the work for you without even informing the sender anything about your activity. And in this article, we will be looking at some of the best Snapchat story downloader apps you can use in 2023. These apps are available both for Android and iOS, so no matter what device you are using, you can leverage these apps without any interruption.
Best Snap Story Saver Apps without them Knowing
If we simply search for these apps on the internet, the list of names stretches quite long. However, it is no news that most of these apps come up with bugs and glitches that makes things worse. Therefore, after using most of these applications, we have made a list of the best Snapchat story downloaders. These apps let you download Snapchat stories and updates anonymously. Moreover, all of them are free to install and offer you a great user experience on your Android or iOS device.
1. SnapSaver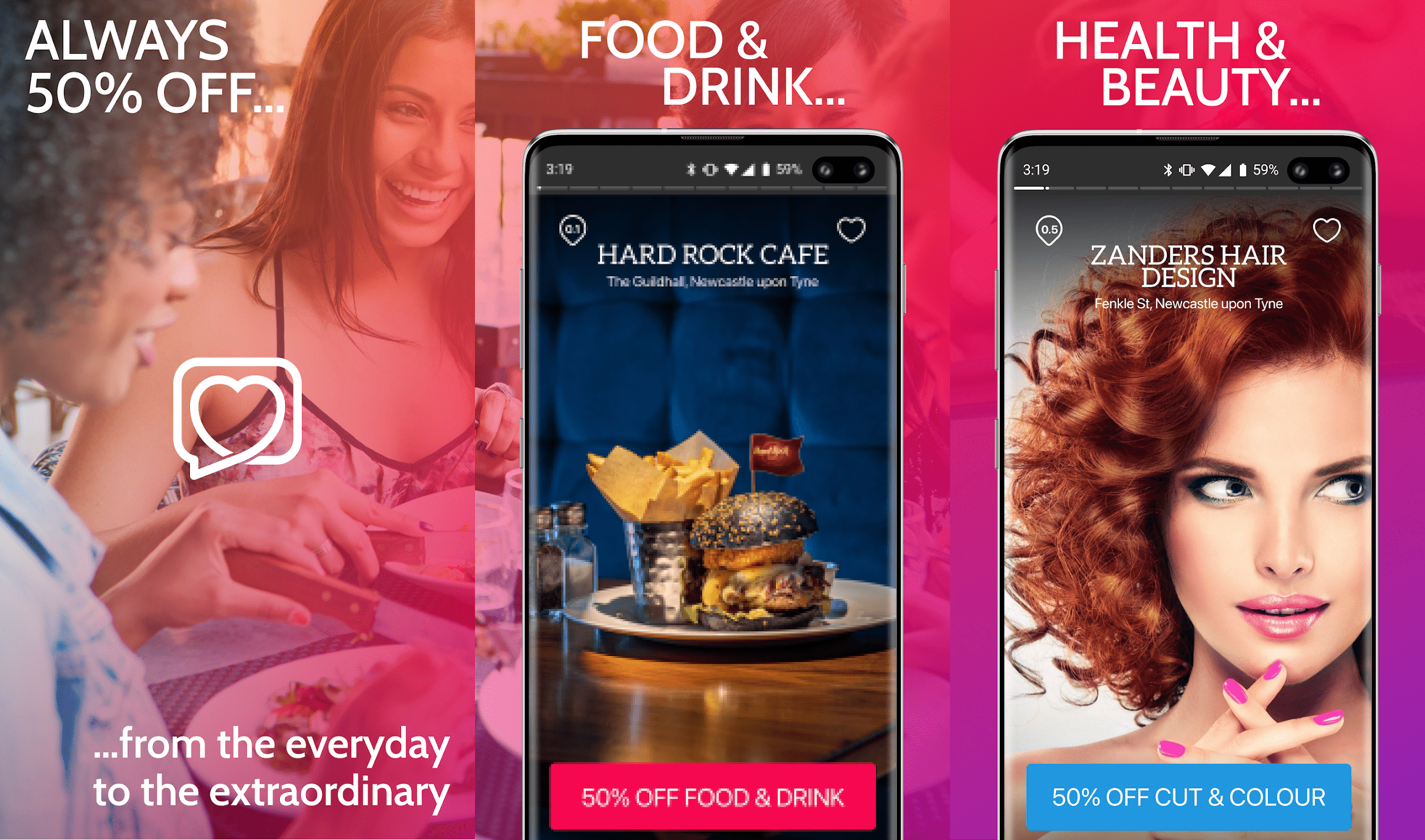 SnapSaver is dedicatedly designed to let you download Snapchat stories, photos, and videos. This app is available both for Android as well as iOS, and you can easily download it from the App Store or PlayStore. The best part is anything you download remains completely secret, and the sender will never know about it.
Simply install the app on your device, log in with your Snapchat account credentials, and download anything you wish to. Moreover, there is no need to root or jailbreak your device in order to use this app.
2. SnapCrack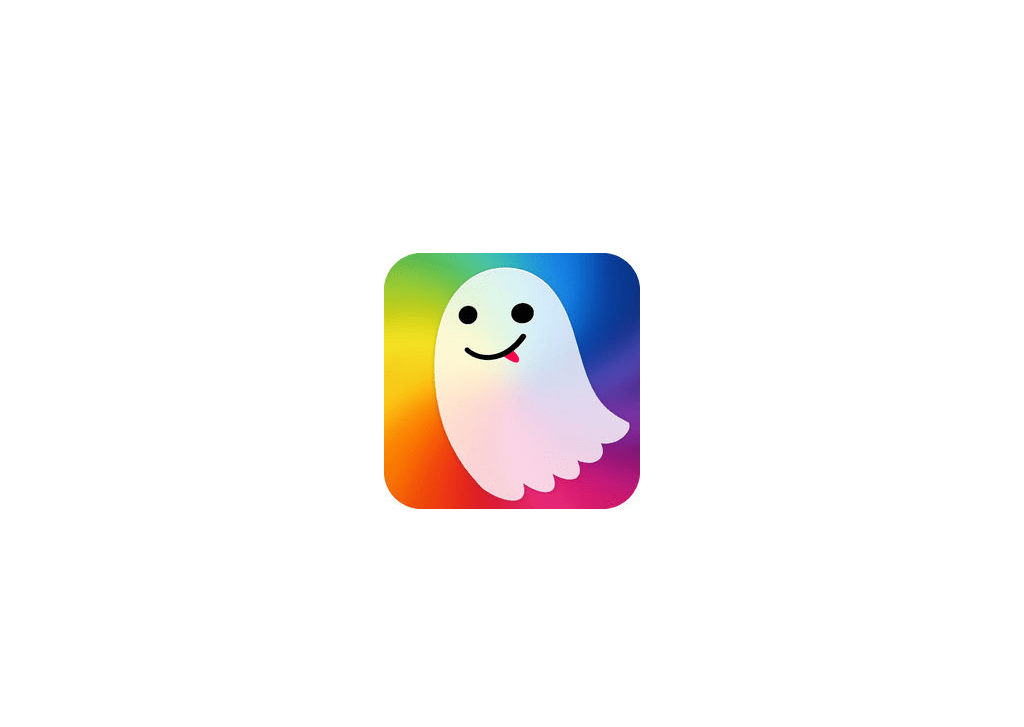 SnapCrack is yet another very popular app available for iOS devices only. You don't need to jailbreak your iPhone in order to run the application. All you need to do is install the app, log in to your account, and start downloading all Snapchat stories, videos, and photos. It allows you to download all sorts of content without letting the sender know anything about it.
Download for: iOS
3. Private Screenshots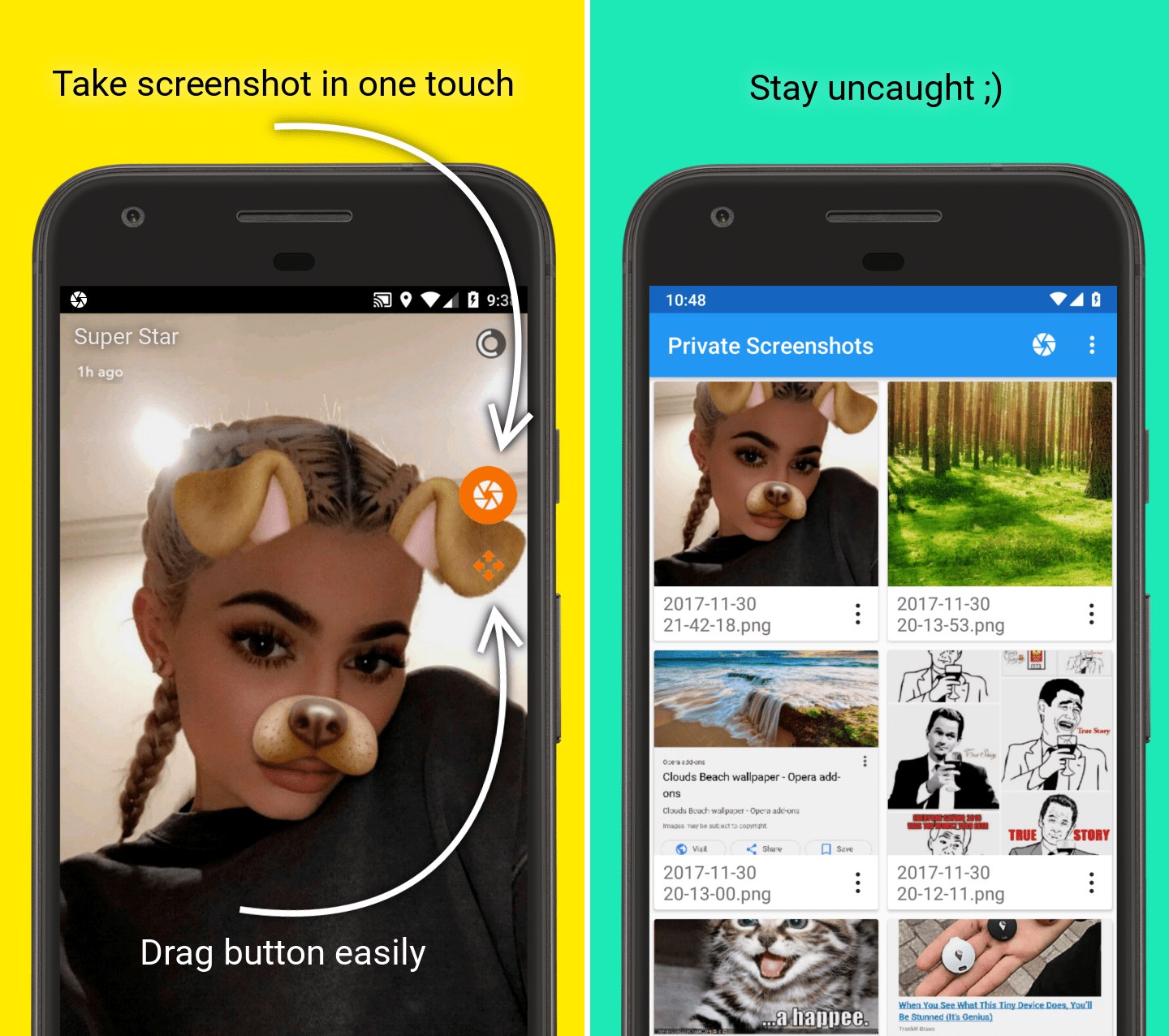 If you are very much concerned with your security, this can indeed be your go-to choice. The Private Screenshot app takes screenshots of Snapchat stories and other photos. It does all of that anonymously without informing the sender. The app lets you take screenshots that are directly saved in the private folder in your Gallery.
Hence, it offers complete security with the captured shots. Adding a little more to the security, it further takes care not to show any notifications about the screenshots taken on Snapchat. It is available for Android devices, and you can easily get it from the link below.
Download for: Android
4. SnapSave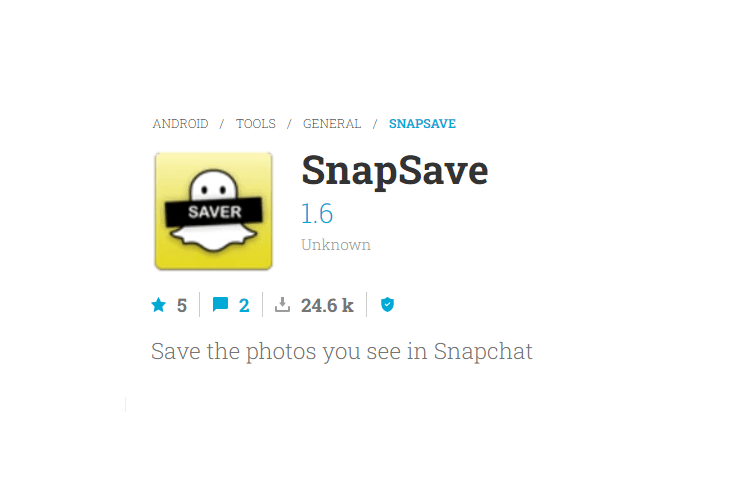 The next app is again a popular one known as SnapSave. Just like the others, this Snapchat story downloader also features story, photo, and video downloading. You can easily use this app on your device and download your favorite content to your local storage without letting the sender know. SnapSave provides you the security and privacy on your activities that Snapchat certainly doesn't. Overall, it offers a fresh experience with easy navigation and proper features.
Download for: Android
5. Save Story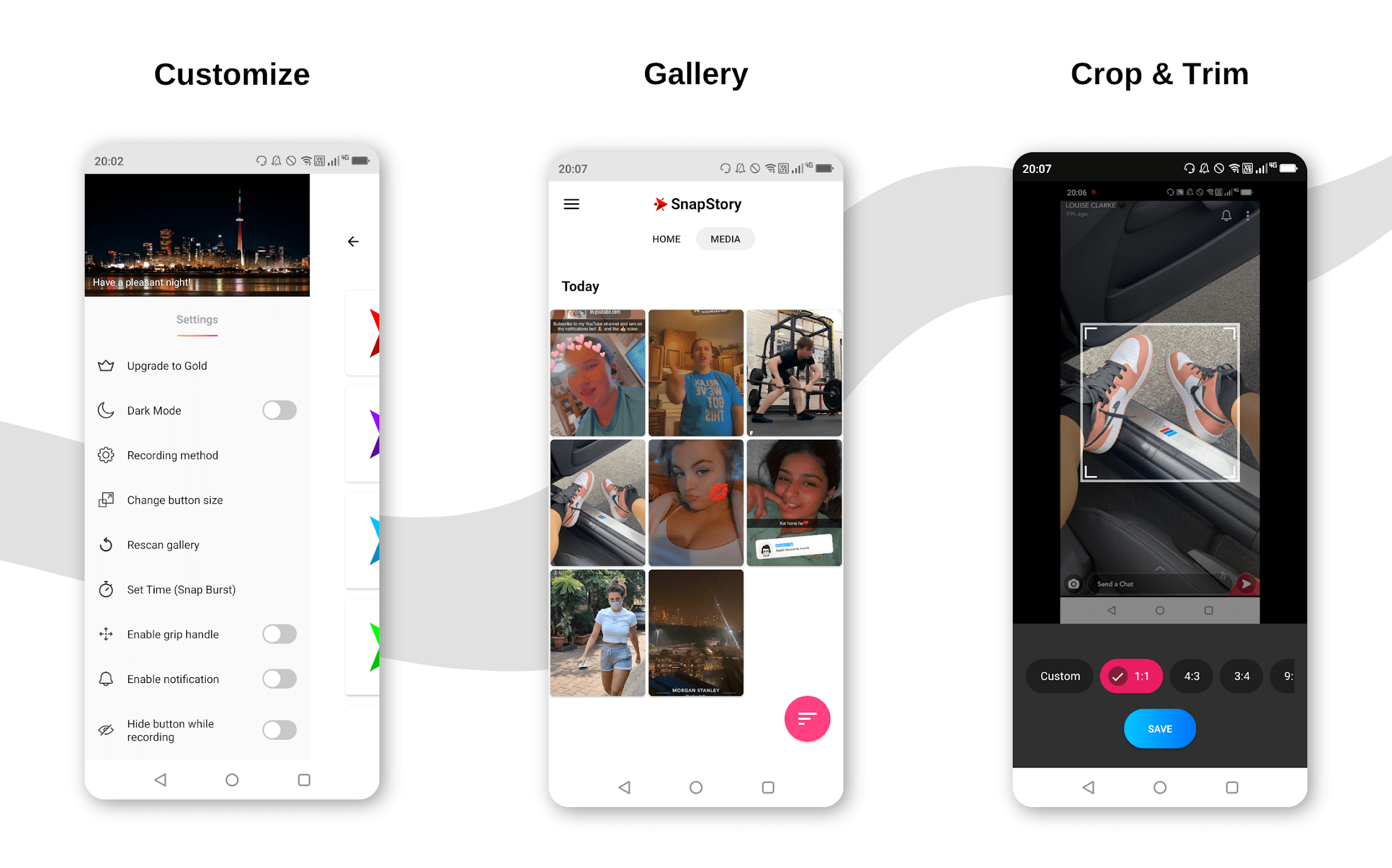 The Save Story is another popular name when it comes to the best Snapchat story saver apps. Unlike the others, rather than saving the contents, it takes the perfect screenshots and screen recordings of Snapchat stories. The best part is that it doesn't inform anything to the sender, thus, keeping your activities private. Furthermore, all the screenshots and screen recordings are directly saved in your gallery. And most importantly, it doesn't require login to capture the stories.
Download for: Android
6. Casper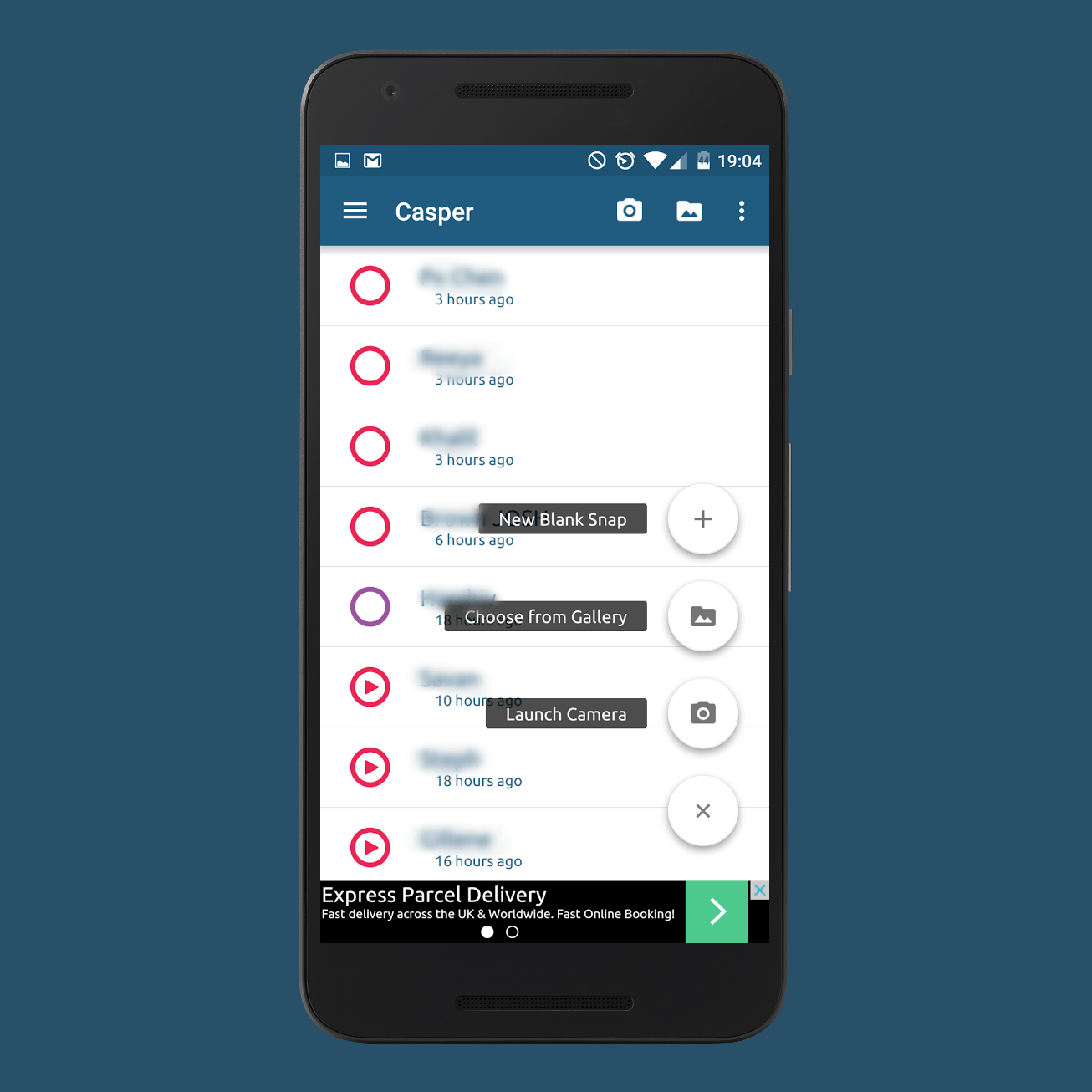 Next, we have Casper, another Snapchat story downloader that lets you anonymously download any Snapchat story, photo, or video. It offers an intuitive interface and an easy-to-use environment. Unfortunately, Casper is available only for Android devices. And most importantly, the app requires root permissions for which you need to root your device.
Overall the app offers some powerful features and even lets you send snaps directly from your Camera roll as well. So, if you already have a rooted Android device or have no issues rooting your phone, you can easily get this app from the link below.
Download for: Android 
7. SnapBox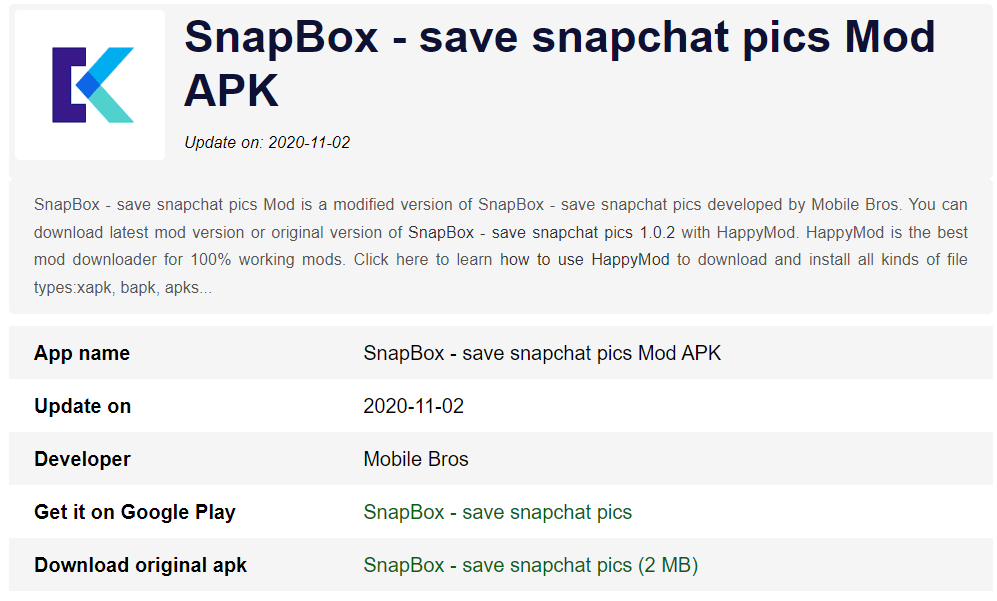 Developed by Mobile Bros, Snapbox is yet another reliable Snapchat Story Downloader app. You can either download the SnapBox Original or Mod versions available. The app is available for both Android and iOS. You may not find them on PlayStore or App Store, but you can download them from the following links without any hesitation. The app comes with a clean interface and features easy steps to download your desired story from Snapchat.
Conclusion
With that said, we hope the next time you feel like saving a story, photo, or video from Snapchat anonymously, you won't have to go through all this trouble again. Simply go with one of these apps based on the device you are using, and you can carry on downloading all your favorite Snapchat content secretly without any interruption. Let us know which app you liked the most and what makes it so special for you.
If you've any thoughts on 7 Best Snapchat Story Downloader Apps [Save Snap Stories Anonymously], then feel free to drop in below comment box. Also, please subscribe to our DigitBin YouTube channel for videos tutorials. Cheers!