In this article, I have mentioned the 10 best Skitch Alternatives for Windows and Mac that you don't want to miss out.
Back in 2016, Skitch was one of the most popular software to capture a screenshot, customizing it using boxes, arrows, etc. That helped a lot of users to emphasize important sections of a screenshot.
According to Venturebeat.com, Skitch had over 16 million users worldwide providing tough competition to its alternatives at that time.
But the things are different now, you cannot use it for capturing screenshots; it's no longer available for Windows but if you're an iOS user, you may download it from Evernote Website.
However, there are enough alternative software similar to Skitch that are available to help out. Some of them are even better in terms of functionality and ease of use. That's all I have tried to cover in this post.
So, let's quickly skim through it.
Best Alternatives To Skitch for PC
Best Skitch Alternatives for Windows and Mac PC to Capture Screen, Make Quick Edits of Images.
1. ShareX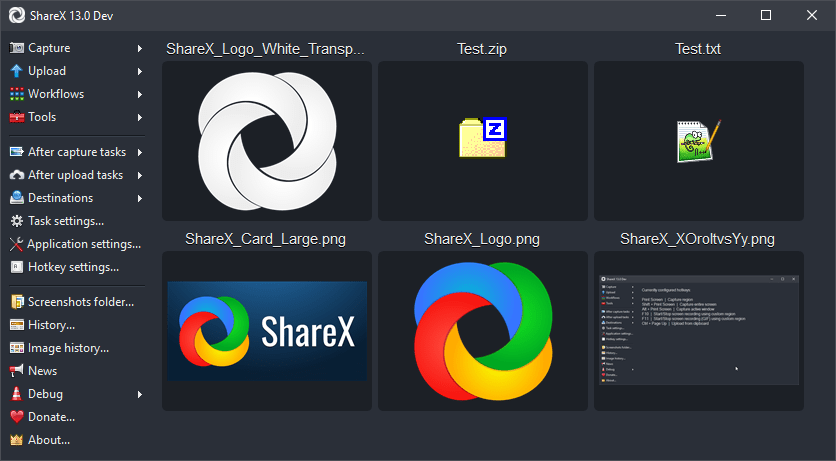 There's no better open-source tool than ShareX, a better Skitch alternative which lets you capture and share any corner of your in one tap.
With over 12 different capturing methods this is one of the best alternatives to Switch out there. Some of the methods are; Fullscreen, Region Light, Webpage Capture, Screen Recording with GIF functionality, etc.
With ShareX you have got a lot of different settings like if you want to show cursor while screen capturing is going on, something cooler like delayed capture, etc.
Top Features
Ad-free software.
Chrome and Firefox extensions.
16 different capturing methods.
GIF-making while screen recording.
More than 10 automated tasks.
Upload captured files to 80 different destinations.
Tools to enhance screenshots; Color picker, Image effects, Tweet message, etc.
Platforms Supported: Windows 7,8, and 10.
Price: Free
2. LightShot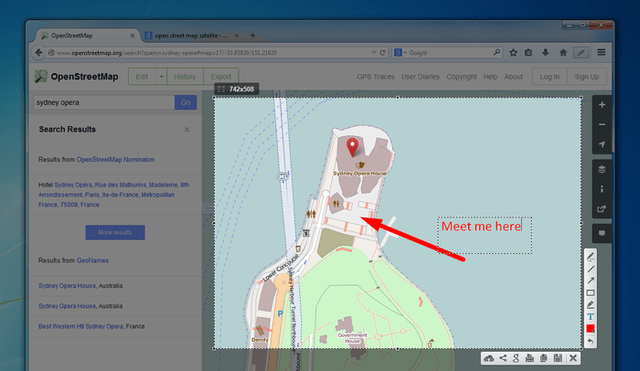 LightShot is another one of the fastest screen capturing tools for Windows, Mac, and Linux users. Less is size, lightweight, and most importantly you won't feel any kind of lag or freezes while using it.
To use it, you have to press the Print Screen button on your keyword and with the help of a mouse select the area you want to capture. As the screenshot appears on the screen you'll see tools like arrows, markers, boxes, etc to modify it.
Top Features 
Automatic upload images to the Cloud.
Built-in image editor.
One-click image save.
Check the screenshot history on their website.
Take multiple screenshots.
Chrome, Opera, Vivaldi, Yandex Browser web extensions.
Platforms Supported: Windows, Mac, and Linux.
Price: Free
3. Snagit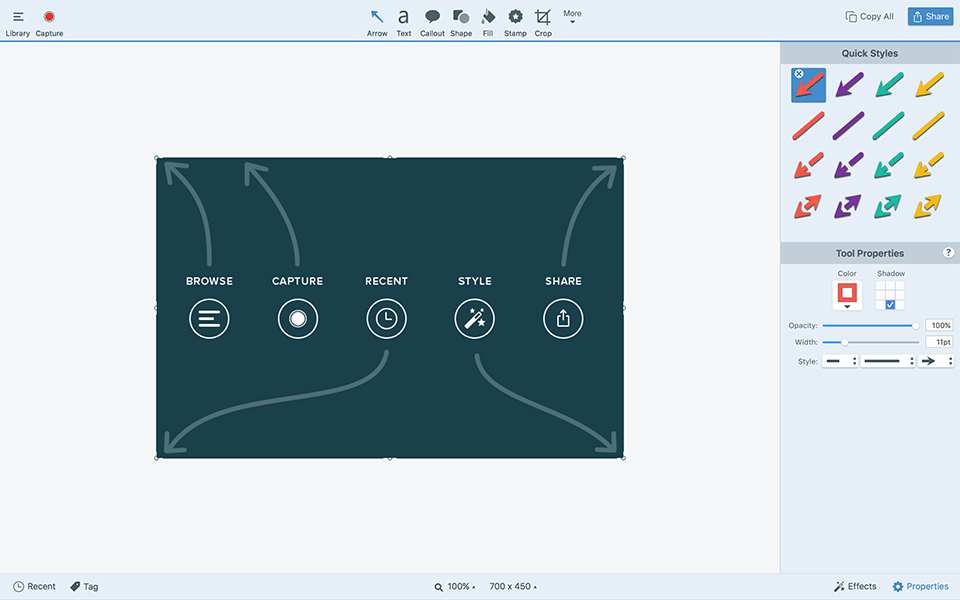 Snagit is one of the best Skitch alternatives that can help you with screen capturing and recording in several ways. The software has a nice user interface with amazing editing features.
If you are not an advanced computer user you don't have to worry about it, even a beginner can learn how to use it in minutes.
You can capture a specific part of a desktop or even multiple areas at once. After capturing an editor will popup to customize the image, there you can add more images from your device over the captured one. Resize, crop, customize, whatever you want to do.
Top Features
Over 14 million worldwide users.
Record quick and short videos.
Panoramic capture to stand out.
Create GIFs and videos from images.
Step tool to create a perfect how-to guide.
Platforms Supported: Windows and Mac
Price: Free Trial | Lifetime purchase $50
4. CloudApp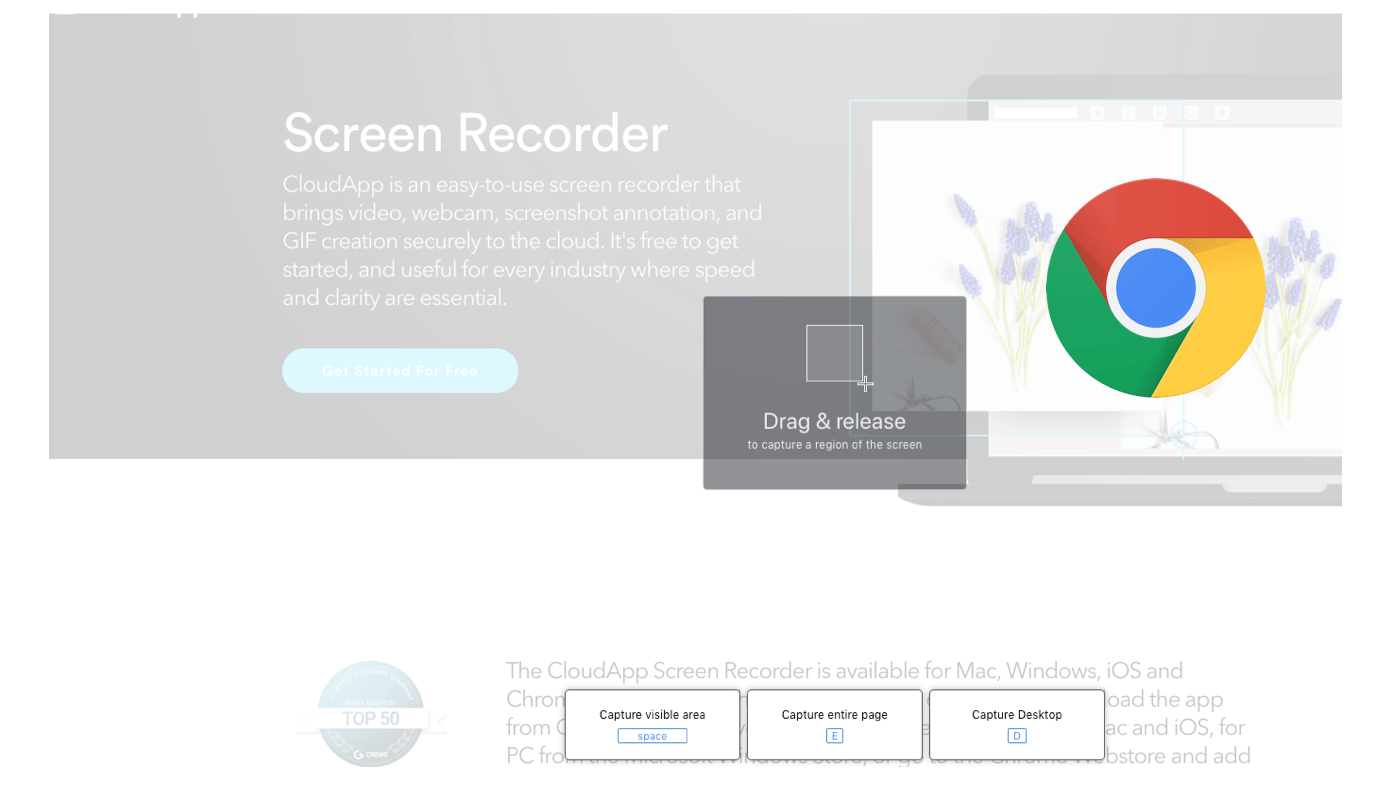 If you are looking for a screen capturing tool for marketing and productivity, use CloudApp. Take screenshots, capture videos, make GIFs with its powerful editing tool.
Amazing UI with ease of use helps you complete your tasks in no time. Share what you have captured and created with your entire folks. As you capture a screen, it automatically uploads it to the cloud and from there you can get shareable links.
With CloudApp's video editing tool you can show highlighted cursors and click taps in real-time, which is a perfect opportunity for YouTubers who make tutorial videos.
Top Features
Automatic upload images to Cloud.
Make amazing GIFs.
Customizable editing tool.
Share images with your folks with a team collaboration feature.
Support for verification tools like OKTA and OneLogin.
Platforms Supported: Windows, Mac, and iOS.
Price: Free | Pro $9 | Team $8 (2 Users)
5. Greenshot 
Greenshot is a software tool that I would like to use in place of Skitch. The best thing I like about the tool is how simple its image editor is.
To take a screenshot, all you have to do is press the Print Screen button on the keyboard, after that select the area you want to capture, a pop up will appear asking to copy the image, attach to emails, upload to image sites like Flickr, open in other applications like MS Word, Paint, or edit with the image editor.
Top Features 
Scrolling capture method.
OCR support for more productivity.
Less in size.
Available in multiple languages.
Upload screenshots to multiple image websites.
More than 10 editing tools including creating shadows, borders, adding arrows, etc.
Platforms Supported: Windows and Mac
Price: Free (Windows) | $1.99 (Mac)
6. FastStone Capture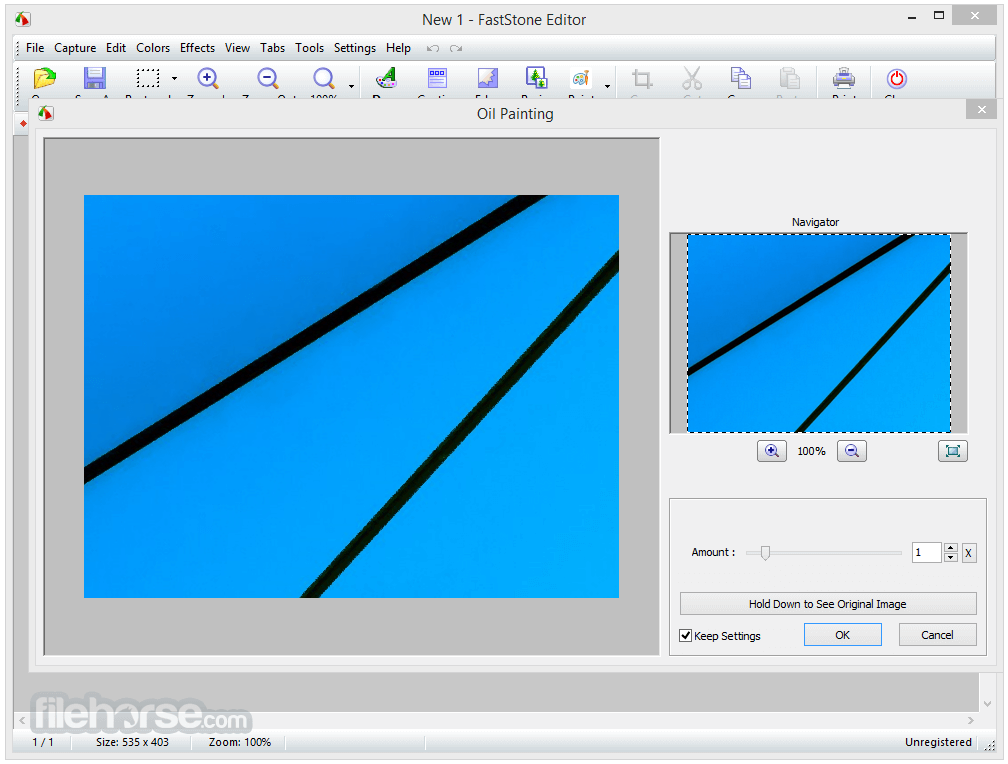 Just like the above tool, FastStone is one of the best Skitch alternatives to download. Launched on 6 June 2020, it is one of the oldest screen capturing tools out there.
Till now it has been updated more than 50 times and that's the reason behind its vast popularity and features. Light is size, compelling UI, and one more good thing about it is that you can even record your screen in a highly compressed format.
Export the captured images to MS Word, PowerPoint, Built-in image editor for further editing or copy it to Clipboard and paste wherever you want. Unlike other screenshot software, you can put a watermark in your captured images or videos.
Top Features 
Capture Web pages in seconds.
Add image captions, crop, and edit them as you desire.
Save images in 7 different formats including PNG, JPEG, PDF.
Send images to FTP servers.
Apply effects le drop shadow, fade, blur, bracket, borders, etc.
Convert video files into GIFs.
Activate global hotkeys for easy capturing.
Platforms Supported: Windows 7,8,10, Vista, and XP.
Price: Free | Premium $19.95
7. PicPick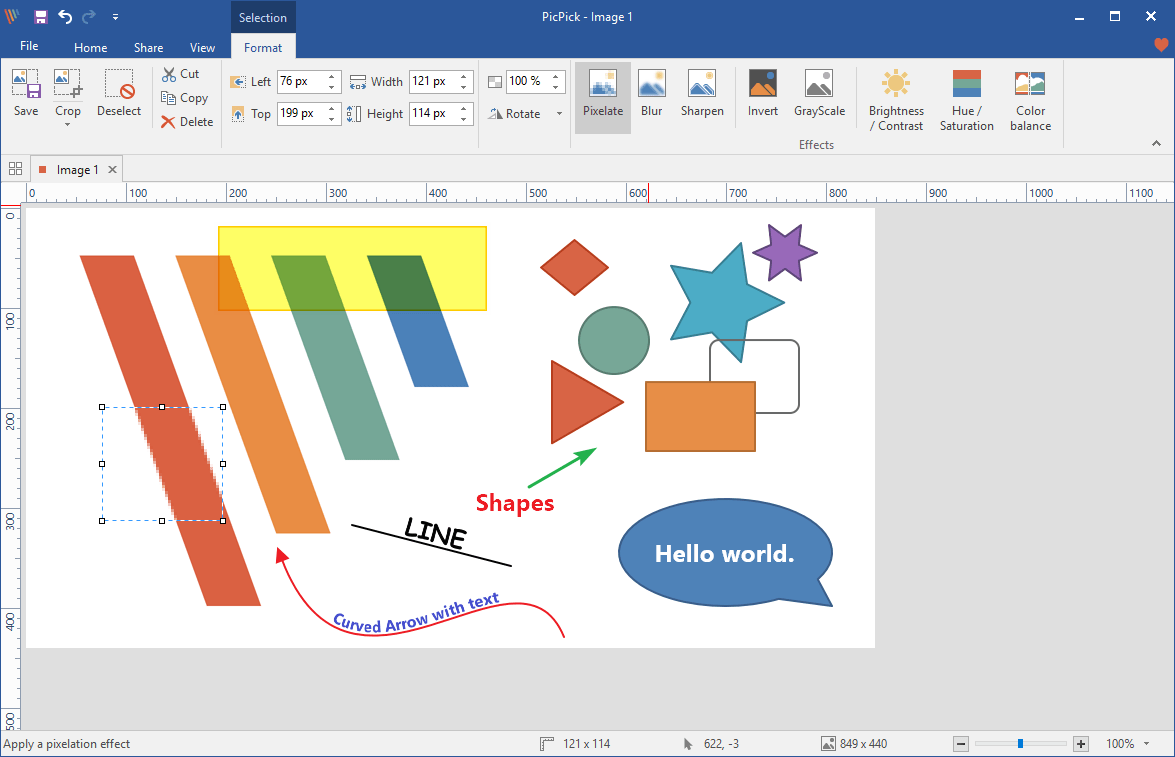 PicPick is a screen capturing tool developed by NGWIN. The best thing about the software is that it looks like an old Microsoft Paint and it is mostly used by image designers and home users.
Whether you want to capture scrolling windows, full screen, region, fixes area, etc all you can do with PicPick. With 7 graphics accessories, you can design a perfect art for your work.
Just the other Skitch alternatives on the list, PicPick also has the same features of image effects; drop shadows, blur images, add shapes, put watermarks, etc.
Top Features 
Lightweight and easy to use.
Share your images anywhere on the Web.
Graphic accessories like color picker, pixel ruler, crosshair, etc are available to use.
Customize hotkeys for quick capturing.
Annotate images with text, arrows, shadows, etc.
Platform Supported: Windows
Price: Free | Premium starts from $29.99
8. Monosnap
Monosnap might be the most simple alternative to Skitch. Want to show what you have captured with your folks in one go? Then use Monosnap.
Capture screen, record videos and share it with anyone in no time. This fast screen capturing software is simple to use and you can use it to annotate, edit images, and save directly on Cloud.
But to upload files on Cloud, you have to create an account with them, which is actually a good practice if you are gathering images for your work.
Top Features 
Over 1 million users worldwide.
Select the area you want to capture.
Hotkey features for easy capturing.
Hide private info with built-in blur tools.
Upload images to Cloud or save it locally.
You can open screenshots to external editors for further editing.
Use texts, arrows, shapes to highlight important areas of an image.
Platforms Supported: Windows and Mac
Price: Free | Non-commercial $2.5 | Commercial $5
9. Snipaste
Snipaste is not a direct alternative to Skitch and unlike other software on the list, it is a bit different but can be productive if used wisely.
You can reinforce your Screenshot efficiency with Snipaste. Easy but effective snipping tool, which allows the screenshot to be placed back on the screen.
You'll be surprised to know how it can help you get your work done more effectively. While most tasks can be done via mouse, many useful features still need keyboard input.
Top Features 
Snipping and Screenshot tool.
Multiple screens feature.
Supported image files: PNG, JPEG, ICO, etc.
Advanced editing tools like text, mosaic, eraser, marker, shapes, etc.
Paste images as topmost floating windows.
Platforms Supported: Windows, Mac, and Linux (Coming soon)
Price: Free
Download from Official Website
10. Awesome Screenshot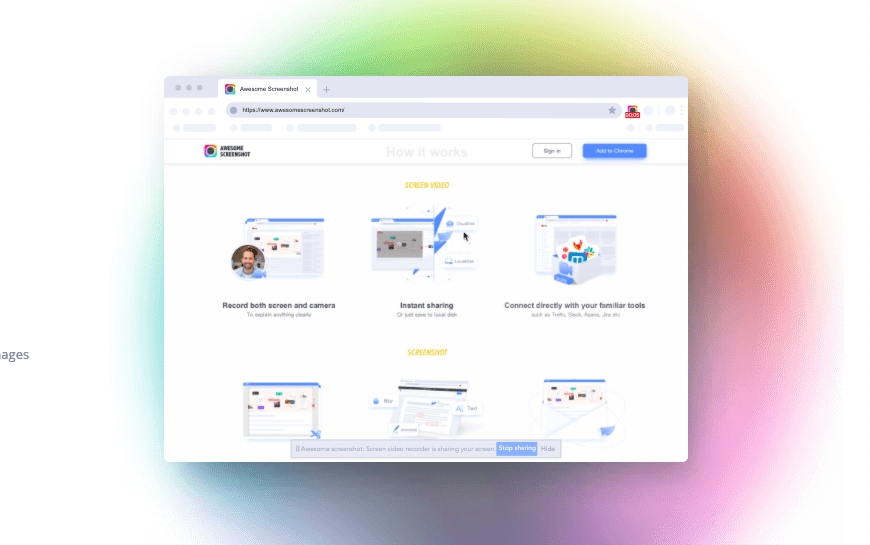 Awesome Screenshot is the last screenshot annotation tool on our list. But it does not mean that it's not a better alternative to Skitch.
If you're a Windows user or uses Safari on your MacBook, you can take advantage of Awesome Screenshot's browser extension. It will help you take better screenshots of the webpages.
The software is available for free but has limited features for advanced users. But the 3 paid plans are enough to supercharge your images and videos with annotations.
Like with paid plans you could capture unlimited images as compared to 30 images per project and if we talk about video recording, the free plan has only a 5-minute time limit whereas you can record unlimited videos and upload them to cloud with paid ones.
Top Features 
Over 2 million users.
Capture screen according to your needs.
Add images, text shapes to your images.
Hide private information with a blur feature.
Chrome, Firefox, and Safari Extensions.
4.6 out of 5 scores on Chrome Web Store.
Cloud functionality to store screenshots and videos. Much more in paid plans.
Platform Supported: Windows and Mac
Price: Free | Basic $2 PM | Professional $6 PM | Team $20 PM
Conclusion: Finally, as per my opinion, these are 10 best Skitch alternatives for Windows and Mac users. Some of the software and browser extensions are available for Linux as well: Use can use them through Firefox Browser extensions on Linux devices.
If you want a light software, use Greenshot or Monosnap, if looking for fast and speedy ones's try LightShot, for productivity Awesome Screenshot and Snagit are also available. But make sure to check out the pricing if you go for paid plans.
So which one you're going to use?
If you've any thoughts on Top Best Skitch Alternatives for Windows and Mac PC, then feel free to drop in below comment box. Also, please subscribe to our DigitBin YouTube channel for videos tutorials. Cheers!