Android has the biggest library of games that you play right now on your smartphone. Since it's open-source, uploading your games on Playstore is an easy process; many developers prefer to launch their games on the Android platform. And that is very true for these racing games for Android. As you know, you can search and download racing games via Playstore. But since it has hundreds of gaming titles, it becomes a little hard for users to pick the best racing game for them. So today, we have sorted out a list of the top 20 racing games for you, which you can download today and feel the joy of racing on your smartphone.
Racing games for Android are one of the most popular categories of games that users love to play. It gives the sensation of speed, competition, and joy of winning the race. I'm sure you also have to start your smartphone gaming with one of the famous racing game titles, in racing games for Android. You can play offline as well as online competing with different players worldwide.
Best Racing Games For Android
Here are the Best Racing Games for Android that you can Play Offline, With Friends, or Multiplayer Online.
1. Asphalt 9 Legends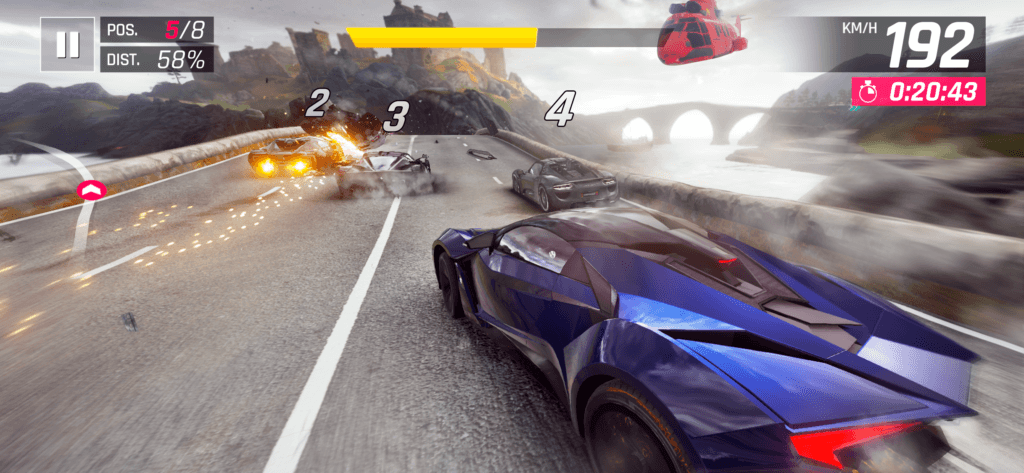 Asphalt 9: Legend, from the creator of Asphalt 8 Airborne, is clearly the best racing game available for Android. This super-realistic arcade game features some of the best-renowned hypercars from manufacturers of exclusive brands like Lamborghini, Porsche, etc. Moreover, with its stunning graphic visuals and marvelous particle effects, it is able to give a complete real feel to the gamer.
Choose from over 50 best speed monsters and customize them the way you wish as every customizable feature is brought to your fingertips. Complete over 800 events and about 60 amazingly interesting seasons to become the next street racing legend. Additionally, you can switch to multiplayer mode to give a rough-and-tough competition to 7 rival gamers from across the world. Also, for the first time, Asphalt has introduced the Club feature through which you can create your own gaming community online and add your friends.
2. CSR Racing 2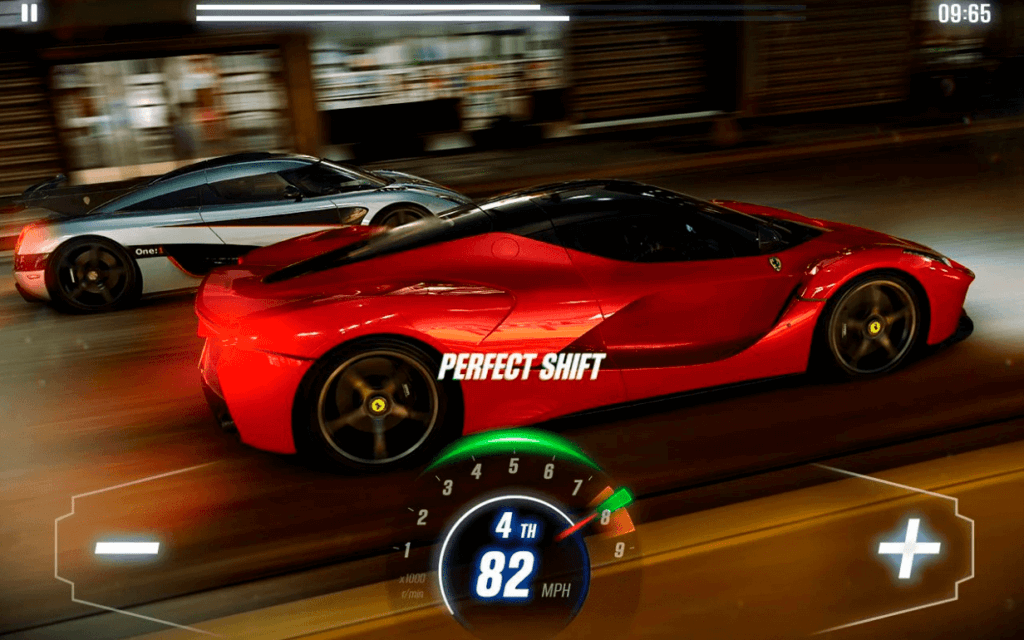 CSR Racing 2 features the next generation super-real drag race mobile gaming. With enhanced graphics standard and AR mode, get the taste of one of the most hyper racing games. Compete with your rivals online from all over the world with the exhilarating supercars like McLaren P1, Koenigsegg One, Ashton Martin DB5, and a lot more.
Apart from this, you can tune and customize your cars because a wide variety of customization is within reach. With the help of amazing 3D rendering techniques, it gives a completely real and elegant feel in the hands of every gamer. Customize your supercar now and head on to the track to prove what you are actually worthy of.
3.
Grid Autosport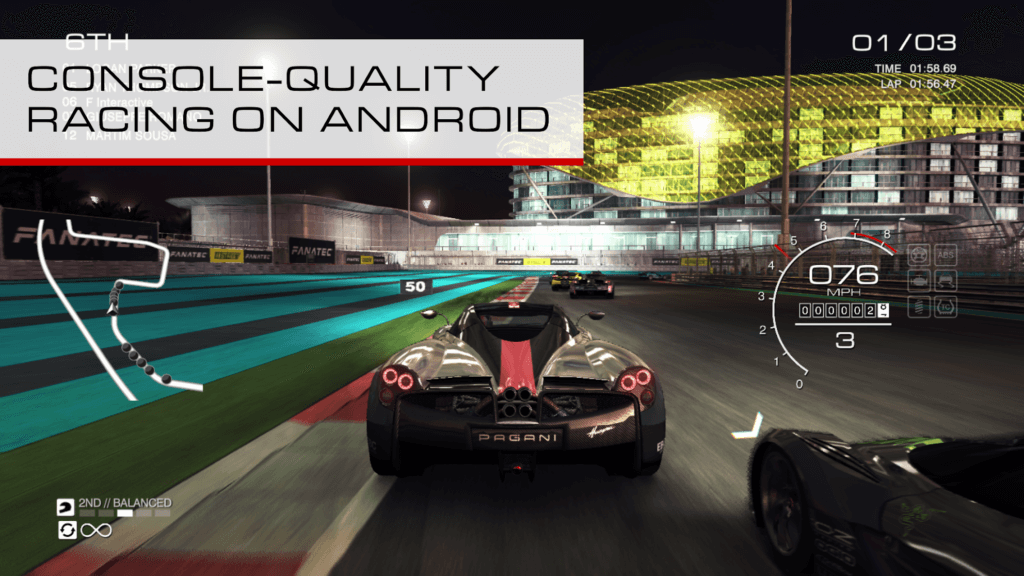 Experience high-quality console gaming on your Android smartphone with Grid Autosport. The game features a total length of 100 different races and 100 exclusive beast mode machines to choose from. You can find no compromises regarding its graphics, sounds, and mind-bending gameplay. Moreover, it features an enhanced, dynamic physic engine. Thus you can see real-time damages to your machine.
Drive the world's most exciting cars and race through some thrilling circuits. Moreover, you can manage your racing with Autosport's scalable difficulty feature. Customize your controls and race through the most terrific paths to master the skill of street racing. However, the price might be one of the issues, but again with such incredible features, it is a complete value for money.
4. Dirt Trackin 2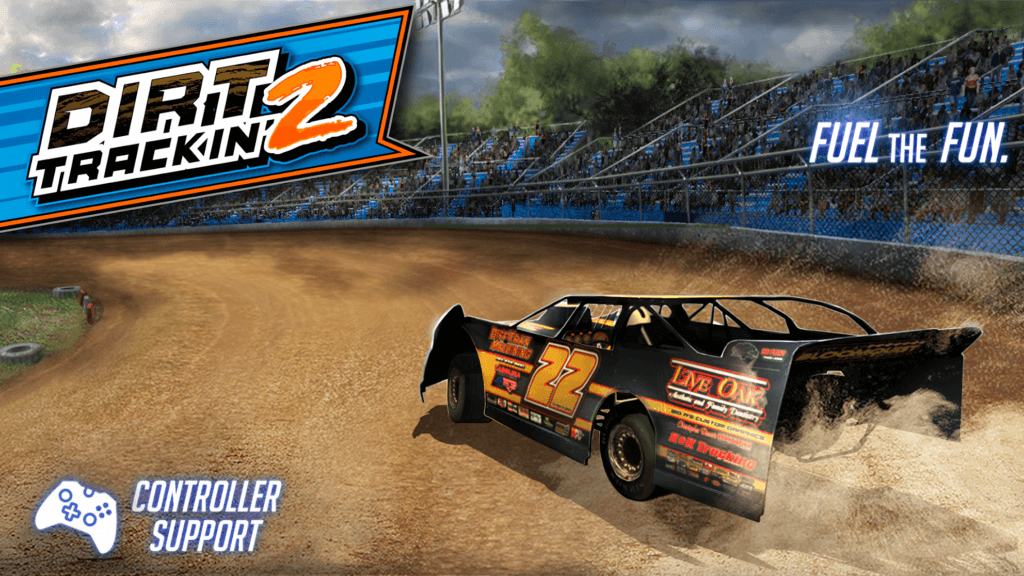 Dirt Trackin 2, the sequel of the previous on Dirt Trackin', has already earned a very good name on the market. The game features five different car models that include Super Late,  Crate Late, A-mod, B-mod, and Street Stock. Additionally, this game has also done well with cutting-edge, dynamic physics and offers both real as well as fictional racing tracks.
Besides, this game also boasts some advanced mechanics in addition to a PvP multiplayer. It also includes an insane mode along with the adjustable AI and three different control schemes. Compete with other players and showcase your mind-blowing gaming skills with this legendary drifting game. Above all, it is available for free on the Play Store with no ads.
5. Asphalt 8 Airborne
Asphalt 8 Airborne is a gravity-defying arcade racing game that is filled with your dream cars and bikes. It has the most exciting tracks starting from the blazing Nevada desert to the tight and cheeky tours of Tokyo city. The game is filled completely with exciting challenges and also arcade fun on the road to the top. It comes with over 220 exciting high-performance cars and bikes for you to help you to push beyond your limits.
Do you love to race up your heartbeat? Then Asphalt 8 is the game which runs without any internet data moreover it has some very high power-packed adventures to offer. Bundled with some highly polished graphics from Gameloft, realistic audio effects accompanied by more than 300 events, 9 seasons, and over 200 cars, Airborne is the best choice for any Arcade lover. Real car models just enhance the drama along with high-grade air stunts and near-miss obstacles which makes the Asphalt 8 one of the best offline racing games for Android.
The cars are from the top licensed manufacturers and models, such as the Bugatti 16.4 Grand Sports Vitesse, Ducati Monster 911 GT3 RS, Lamborghini Veneno, etc. Now, as the name goes, you can get AIRBORNE with asphalt 8 i.e., hit the ramps and go beyond the limits of physics; you can break free from gravity into the open sky and perform 360-degree jumps while you pass your opponents.
6. Riptide GP Renegade
After some positively thrilling car racing game, now it's time for some illicit hydro jet racing directly from the futuristic world. Renegade is the latest upgrade from the greatest ski racing franchise Riptide GP. Experience compelling story-driven gameplay with the career mode. Besides, there are options for quick races and online battles against super real opponents.
The career mode features a storyline where you are thrown out from the Riptide GP league. Hence, you are forced to make extremely horrible and illegal hydro jet racing through the city waterways to reclaim your name. Take new challenges and unlock new fascinating, and powerful vehicles. It also allows you to play with up to 4 local players and up to 8 global players. Win challenges with your friends in the ghost-racing mode to lead the first position on the leaderboard.
7. Drive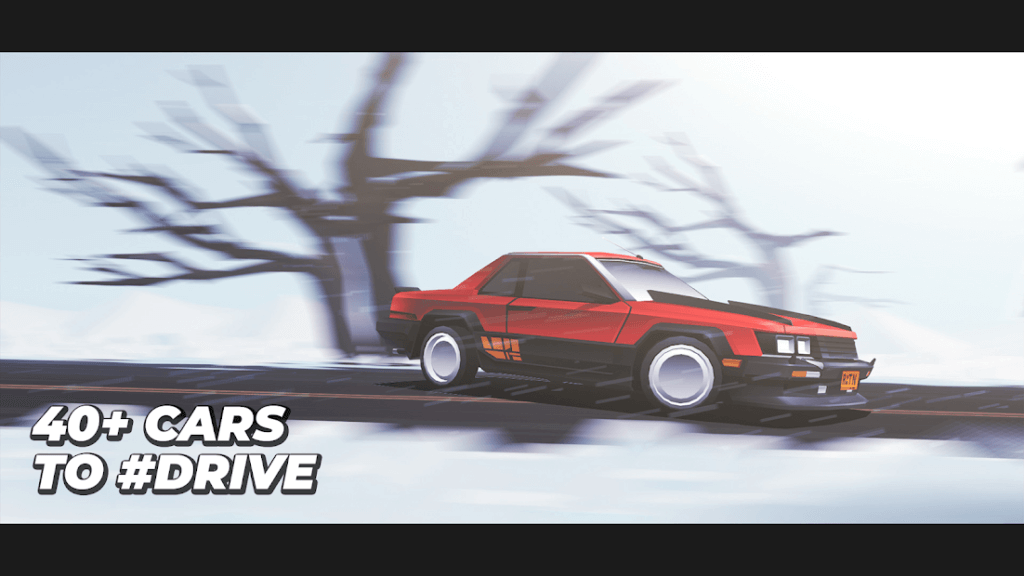 The drive is another outstanding racing game for Android, inspired by 1970s action movies. This endless racing game is quite a simple one as you can pick up any car and any place and make some roar on the streets. Follow the programmed maps to reach your destinations and accomplish your missions.
Unlock new cars from the 29 unique ones by collecting the bottle caps on your run. However, it must seem an ordinary one, but you need to constantly focus on the controls to pick each bottle cap on your way. It is available for free with in-app purchases as well. The freemium version contains ads, though, so you can upgrade to the premium one if you wish to.
8. Real Racing 3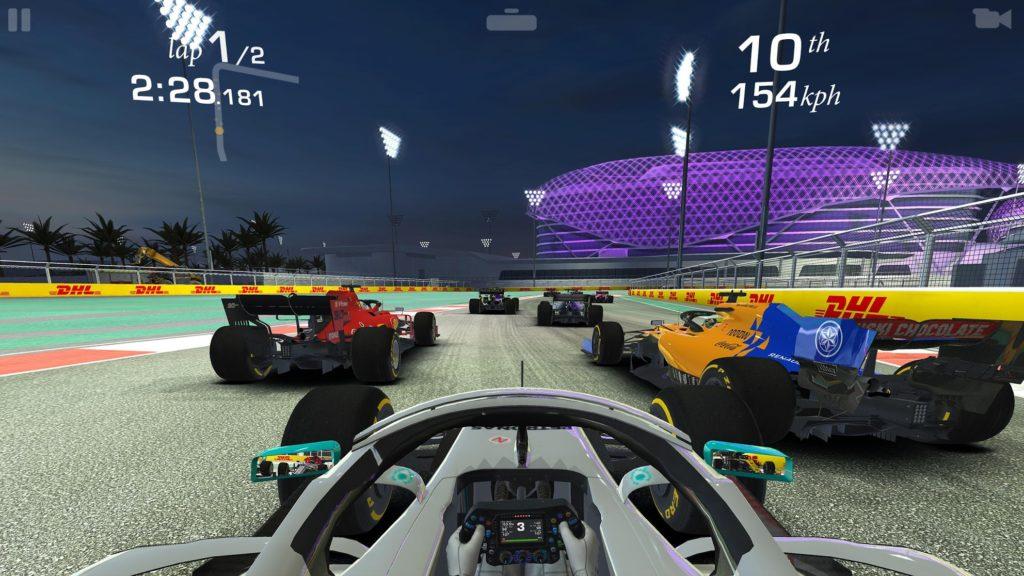 Real Racing 3 is an award-winning franchise featuring around 40 different circuits at 19 real-world spots along with officially licensed racing tracks.  They are setting up a whole new standard for mobile racing games. Grab the wheels of your dream cars like Bugatti, Porsche, Audi, and many more and burn the tire on the real racing tracks.
Challenge your friends and rivals across the globe and shift your gear in the cross-platform, 8-player live race. Additionally, Real Racing is providing you with more choices than ever, with over 4000 events and challenges. Moreover, its fully functioning rearview mirrors and true dynamic reflections dissolve you into the world of reality.
9. Need For Speed: No Limits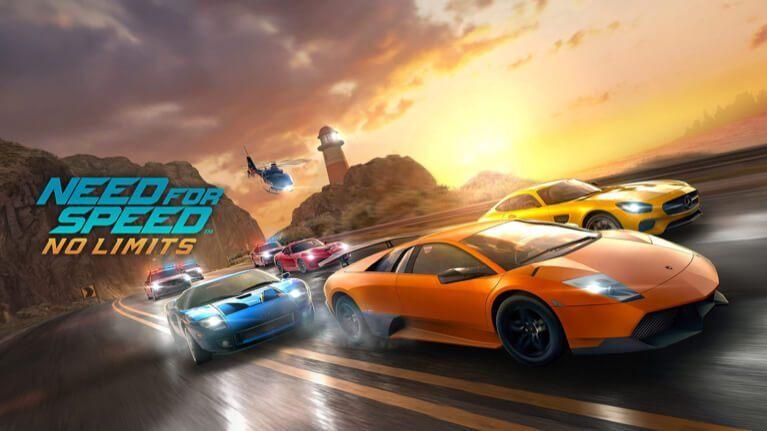 Love extreme gaming? Roll into this thrilling street racing game and claim the crown of the underground racing dominator. The fast and fearless game from the developers of Real Racing 3 features the best monstrous machines such as McLaren, Pagani, Hennessey, etc. Get these extreme supercars stocked up at your garage and customize your rides to burn those racing tracks.
Outrun the police as you drag and race through the streets until you cross the finish line. Above all, Need For Speed: No Limits offers you with 2.5 million+ custom combos to enjoy your gaming experience. You need to deal with chaos and race local cops and crews, be notorious over the streets, and play to win.
10. Beach Buggy Racing 2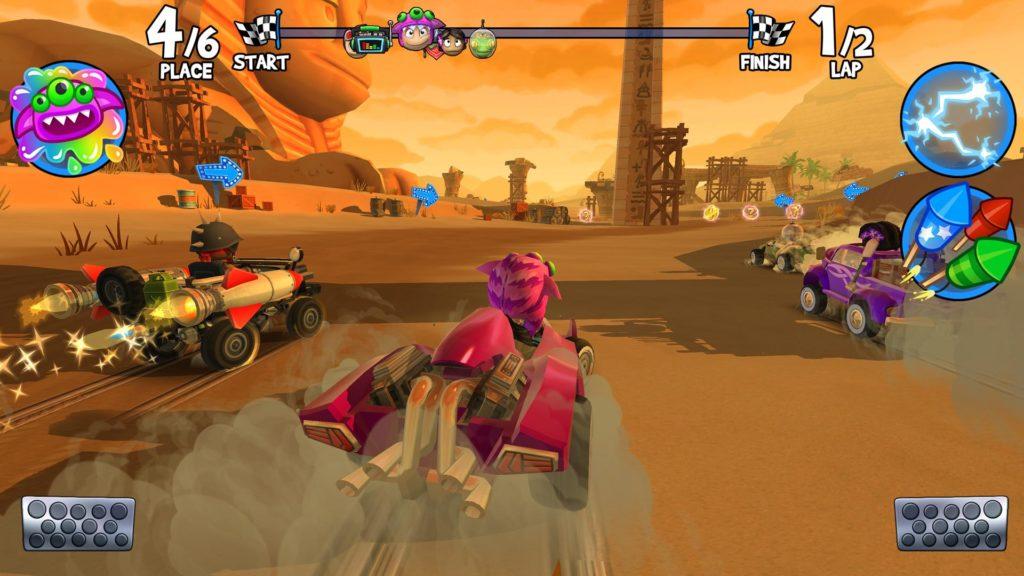 Beach Buggy Racing 2 is basically a console-style kart racing game. Its first version introduced over 90 million players across the world. In this game, you will have the thrill to join the Beach Buggy Racing League and to compete against the drivers and the cars from all around the world. The tracks here are very exciting; the drivers have to go through the Egyptian Pyramid, Shipwrecks, Dragon-Infested Castles, and experimental Alien Bio-Labs. Now you can upgrade your power-ups, new game modes, and for the first time ever, you can compete against other players in online tournaments.
This game is for gamers over the age of 13+, and there are also certain things that can also be purchased with real money. Also, this game is powered by NVIDIA's PhysX and Vector Engine, so you can expect no compromises with the detailed elements of this spectacular game. Get yourself ready for the 3D-off road kart racing game with powerful cars and great dynamic Physics, causing real damages to vehicles.
11. Nitro Nation 6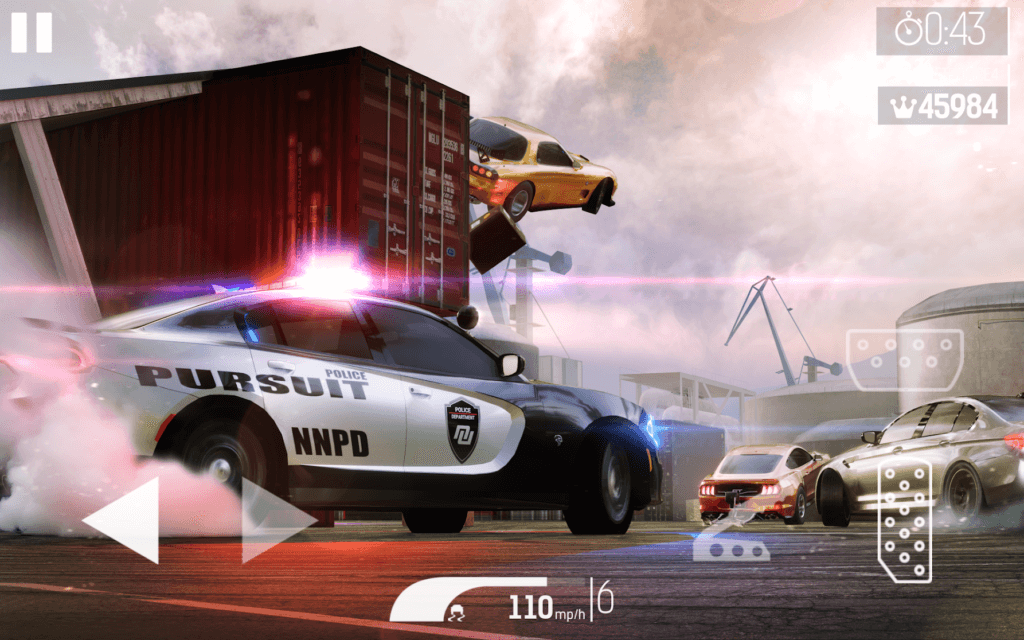 NitroNation 6 is one of the most addictive racing games for Android users. In the game race with more than 100 licensed cars starting with Audi, Jaguar, Mercedes- Benz, Nissan, Volkswagen, and many more. Now with the further update, it also comes with the drift racing mode, which introduces you with the most advanced and realistic drift mode into the drag racing world. It has the latest suspension upgrades and the most amazing tracks designed especially for drifts.
Furthermore, as expected, it also comes with the multiplayer racing mode, which is one of the most attractive features. Now invite your friends, create teams, and win tournaments. Also, you can battle in live races with seven unknown racers from any corners of the world. Interestingly in the drift season now, you can bet and earn more points to win live cash and also gold.
12. Horizon Chase- World Tour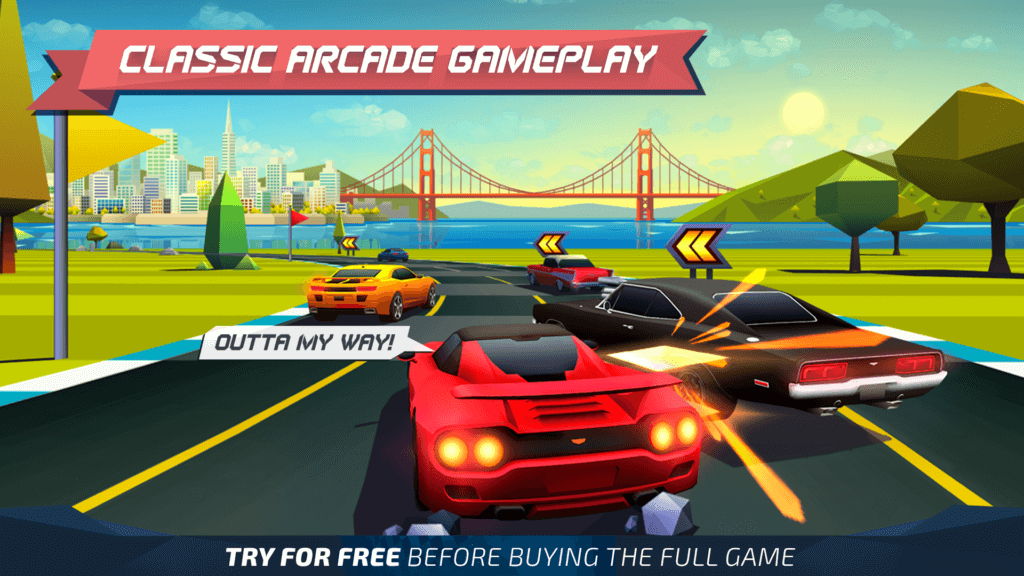 Horizon Chase has been quite a successful game in the year 2019. Introducing a dozen of tasks for you, this game features the retro-inspired graphics. Although the fact that it has a wide range of support, including the NVIDIA Shield TV Support, Android TV Support is what makes it unique. Besides, it is supported by maximum gaming controllers.
The game is like a welcome letter for every retro-loving gamers and holds several awards. You can also enjoy the free version of this classic arcade gameplay. Although you get only two cars and five tracks for free but that's enough for leveraging the free experience anyways. Race over the entire world starting from sunset views to snowy, volcanic ashes, and sandstorms.
13. Furious 8: Drag Racing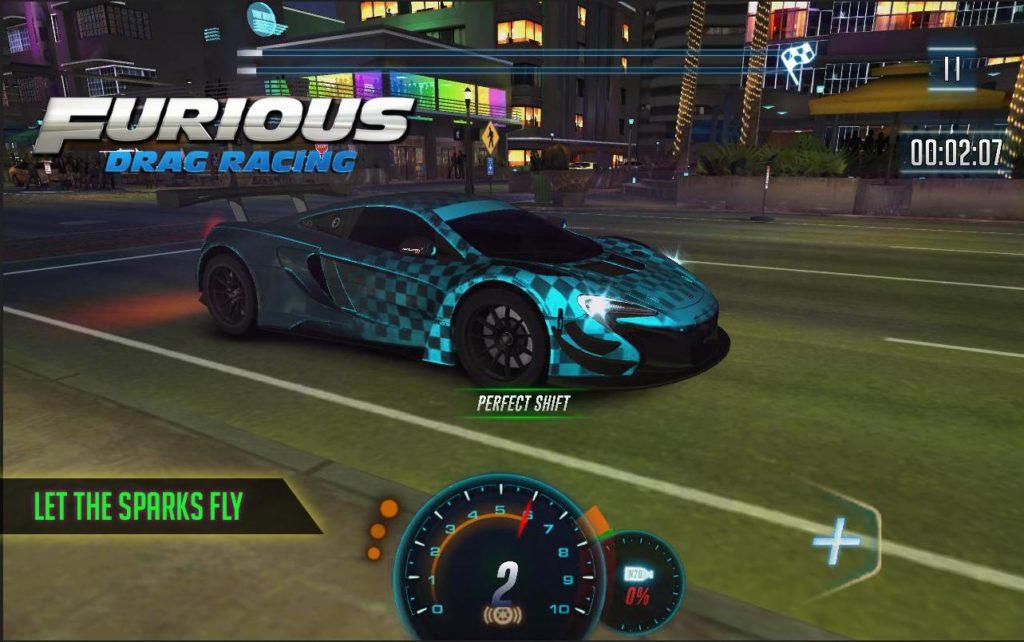 Furious 8 is an exciting and fun street racing game for Android. It features the Hollywood movie Fast & Furious 8 and relates a lot of its things. Choose from around 50 different extremes built supercars and race in the real-world streets of Miami, and LA. Drive your superb machine throughout the traffic and avoid being caught by cops.
Take the full experience of the various hair-raising gameplay modes like classic mode, countdown, knockdown, and cop smash modes. Just pick your car, customize it, beat your rivals, collect the bonus, and upgrade your machine while you get prepared for the next one.
14. Thumb Drift 
The name Thumb Drift might seem familiar to you. This game was very popular a few years ago. If you do not know or remember this game, then let us tell you about it. In the game, the players race cars and avoid obstacles while controlling the car with their thumb! The game has more than a hundred cars to unlock although only some are free. The rest need to be purchased or unlocked by doing special tasks. The controls are simple, the 6 available race tracks are attractive, and the graphics are quirky.
While the premise of Thumb Drift is simple, it is extremely entertaining. Consider this game if you are looking for a simple but addictive game!
15. GT Racing 2
The game news has no introduction; play this game to virtually to experience and get access to 13 renowned racing tracks worldwide. You get a superb collection of cars from over 30 manufacturers. Apart from that, get the most realistic car dynamics ever, and experience the race in the most realistic weather conditions. No repair times or repair charges! Don't wait or pay to race in an event again. Test your driving skills by completing 1,400 events, including Classic Races, Duels, Knockouts, and Overtakes.
16. Hill Climb Racing 2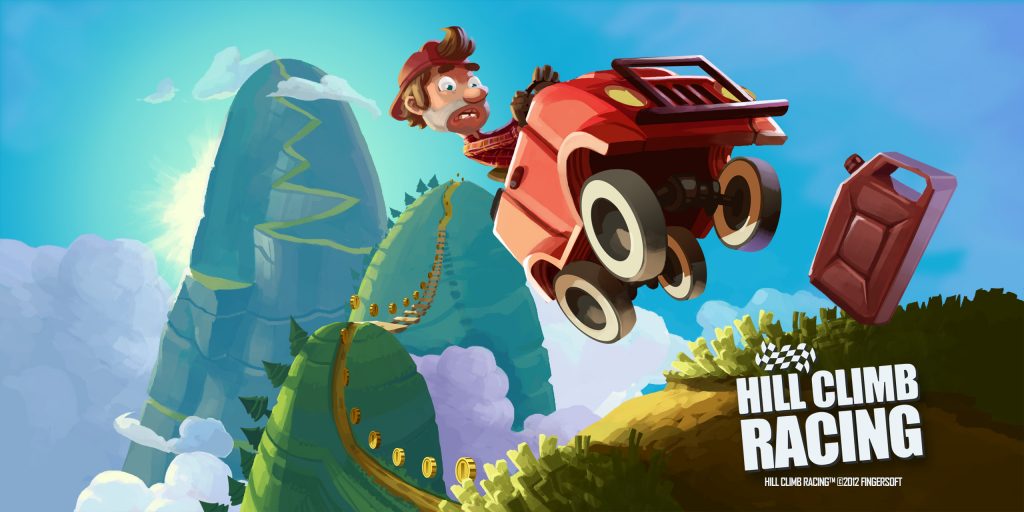 Hill Climb Racing 2 is a new one on this list. This is a very simple racing game for your Android, where you need to race up and down the hill and outrun your opponents. Above all, it can easily be navigated even on devices with low system requirements as the graphics are well optimized by developers.
Explore various environments like dirt, snow, and a lot on the list. It lets you choose from more than 14  different Tuning parts and customize new characters and vehicles. Moreover, you can play weekly Multiplayer events and win surprises and also unlock new leveled-up racing cars from the garage.
17. Motorsport Manager Mobile 3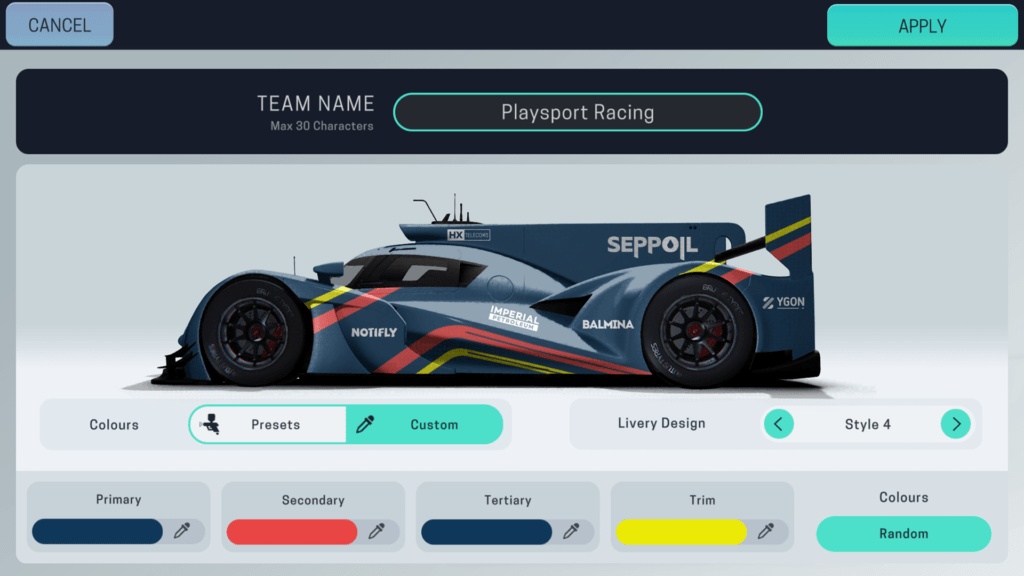 Not only a racing game but also a strategy game as well. This is another new racing game for Android from the Playsport games. Besides racing on the tracks, you also need to make better business strategies, hire new employees, upgrade your cars, and make investments. Optimize your game, formulate new strategies to win every game at your go.
With your dynamic team movement and new difficulty levels, the game keeps getting harder as you dig inside. There are around six new championships, winning each of them helps you reach the top position in MM's world. Make sure to mix up a good strategy as you go on the track as there might be clever problems waiting for you ahead.
18. Traffic Racer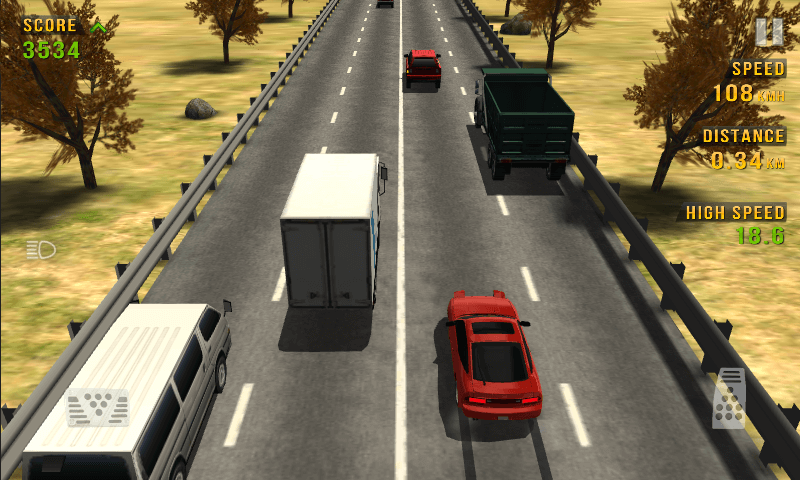 Participate in the milestone in the field of arcade racing games. As the name says it all, Traffic Racer is an endless game with interesting gameplay. Choose from over 35 exclusive cars with smooth handling and drive-through the highway traffic. Earn cash by winning every game and use the buying of new cars and upgrading the previous ones. Moreover, the game features stunning 3D graphic visuals, which give a better realistic feeling to the players.
Leverage the five available gaming modes that include the Time Trial Mode, Endless mode, Free-Ride, Two-Way, and Police Chase mode. Apart from this, it offers five different extreme conditioned environments that involve suburb, desert, city night, snowy, and rainy conditions. Above all, it receives frequent updates with new features and further improvements.
19. Top Speed 2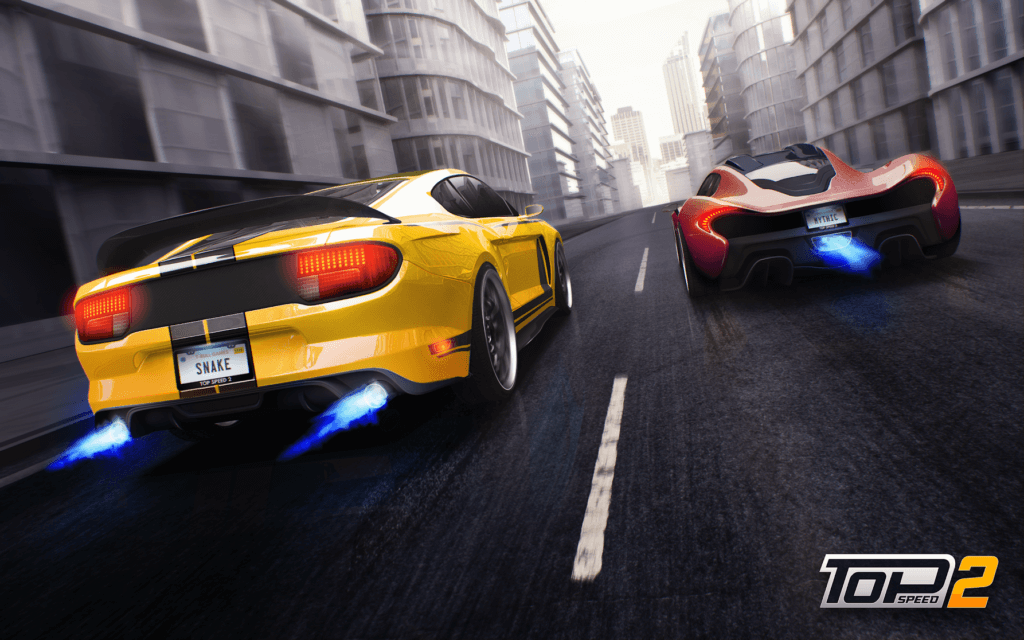 Next, we have the sequel of Top Speed; the latest arcade racing game Top Speed 2 delivers all possible features satisfying your desires. It is undoubtedly another massive racing game for Android. With thousands of customization and tuning options, the game now brings a new multiplayer mode to it.
In addition, you can choose from 70+ of the world's most exciting cars and play across three variants of maps featuring docks, airports, and highways. Moreover, the perfect 3D visuals do a splendid job providing you with every minor detail possible. Upgrade your machines, win races, and climb the leaderboard to showcase your extraordinary outstanding skills.
20. Mario Kart Tour
Mario Kart Tour has proved to be a very successful one on the market. However, you might feel the lack of a console gaming experience, but its simply so much more than just another normal racing game. Mario Kart also offers a couple of gaming modes to spice up things. You can unlock different racers from the imaginative world of the Mushroom Kingdom and fight race battles.
Not only limited to that, but also comes with a multiplayer option that allows you to compete against seven other gamers, either local or with strangers race in multiple locations inspired by real-world cities. Moreover, the bonus challenge courses bring a new gameplay approach rather than being in the 1st position. These little things add up more fun to the game and are why it receives so much love from people.
Conclusion:
There are thousands of racing games available in the play store market, but today we were looking at some of the finest Android racing games for you. These games are carefully designed to give a realistic racing experience on your smartphone. So if you like racing or just want to kill some time by playing games, then do try these top racing games for Android. The great news is that these games are free to play and have little to no in-purchases.
As you all know, Android has a library of gazillions of games to play. We will be listing some of the top 20 best racing games which will give you an immense gaming experience. Most of these games are also multiplayer ready, so you can play with your friends.
The list above has some of the best racing games for Android, which will keep you entertained for weeks or months. Most of these games are free to use while others have some in-app purchases involved. And if you're worried about annoying ads, then these games have fewer ads, and you can remove them completely by paying a small donation amount. Play these games with your friends and let us know which one of them you like the most!
If you've any thoughts on Best Free Racing Games for Android | Local & Multiplayer, then feel free to drop in below comment box. Also, please subscribe to our DigitBin YouTube channel for videos tutorials. Cheers!