Adobe offers two tools that help you work with PDF files. PDF (Portable Document Format) files can be viewed, created, and edited using Adobe Acrobat. Although Adobe Reader can display, print, annotate, and sign PDF files, it cannot edit or create them.
However, according to the IU/Adobe License Agreement, many Adobe software products are free of charge through IUware to IU students, faculty, and staff. But, still, only a few users have access to the premium feature once they purchase the premium license key. This article has mentioned a few alternatives to Adobe Acrobat that you can use in 2022. So, let's check them out.
Best Alternatives of Adobe Acrobat App
If you are a regular user of software like Adobe Acrobat, you must check out the list we have mentioned below as an alternative to Adobe Acrobat. Therefore, let's check out the list:
#1. Foxit Reader

Foxit Reader can be compared to Google Docs. All your PDFs can be created, shared, and securely stored in the cloud. You can create PDFs by uploading scans, converting Word documents, PowerPoint presentations, and Excel worksheets, and even combining multiple PDFs.
This PDF editor lets you collaborate with other people, track who checks your document, view activity, edit, comment, and also notify readers about any changes. This is one of the best alternatives to the Adobe Acrobat reader app. Therefore, if it meets your requirements, you must try this software once.
Furthermore, Foxit Reader offers multiple security options, such as passwords, digital signatures, and encryption, to help you keep your PDFs safe and secure. If you need to collaborate on PDF files regularly for your job and create them frequently, Foxit might be a good choice.
#2. Wondershare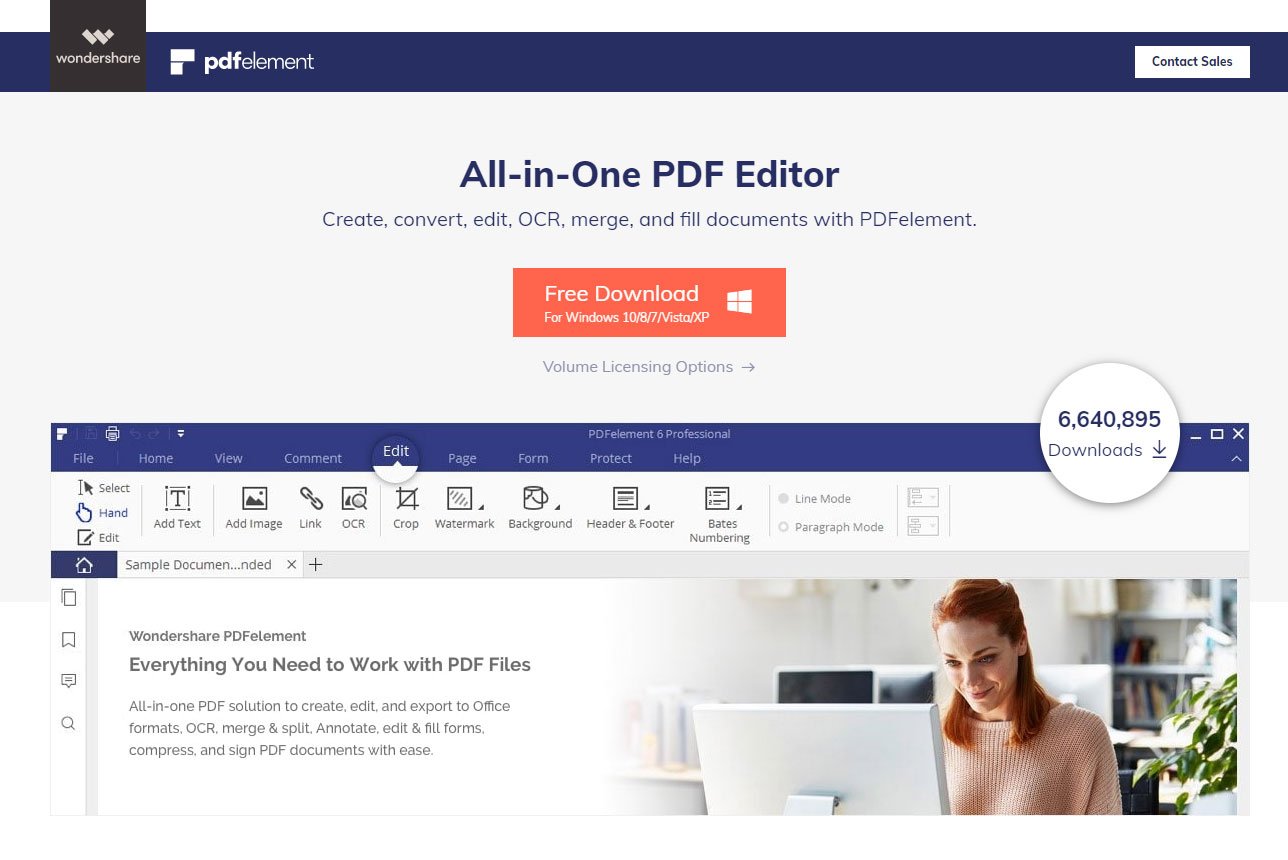 There's no doubt Wondershare is a popular piece of software that can meet all your software needs. This software allows you to create, manipulate, convert easily, and digitally sign your files. As part of Wondershare's customized software solutions, your business needs and workforce can be met with a solution.
Its best feature is that it provides you with a multiplatform collaboration tool so that you can efficiently manage your workforce and tasks. There are three plans offered by Wondershare: Individual, Teams, and Education, covering all needs regardless of profession or specific requirements. However, it is easier to handle large data sets if you distribute forms to people and analyze them together. In addition, you can organize your tasks with the tool's diagramming tools.
#3. Sejda PDF Editor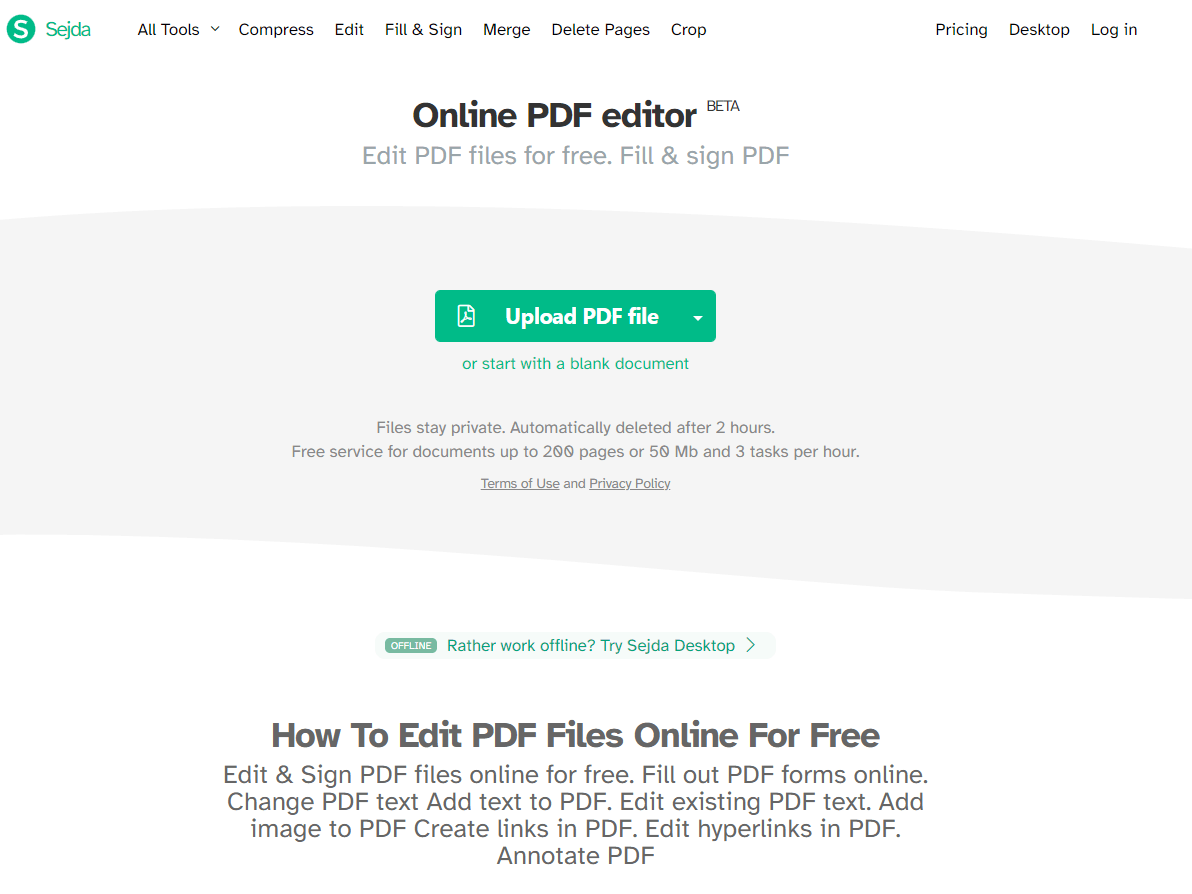 Sejda PDF might be the best alternative to Adobe Acrobat for those who do not want to spend extra money on PDF editing software. There are direct links to the various software editing and manipulating features available on the web, so you can download the free software for free. In contrast, with Sejda, you need to download your documents and save them on your PC to avoid losing them since they are automatically deleted after 2 hours.
However, due to the privacy of the document, you cannot share it with others, so you cannot collaborate with colleagues at work. With Sejda PDF Editor, you will need to update your coworkers on your progress and vice versa, which can be a bit difficult. Since Sejda is online software, you are not burdened with having to install anything on your computer. It can be opened in your web browser, and you can get started right away.
#4. iSkysoft PDF Editor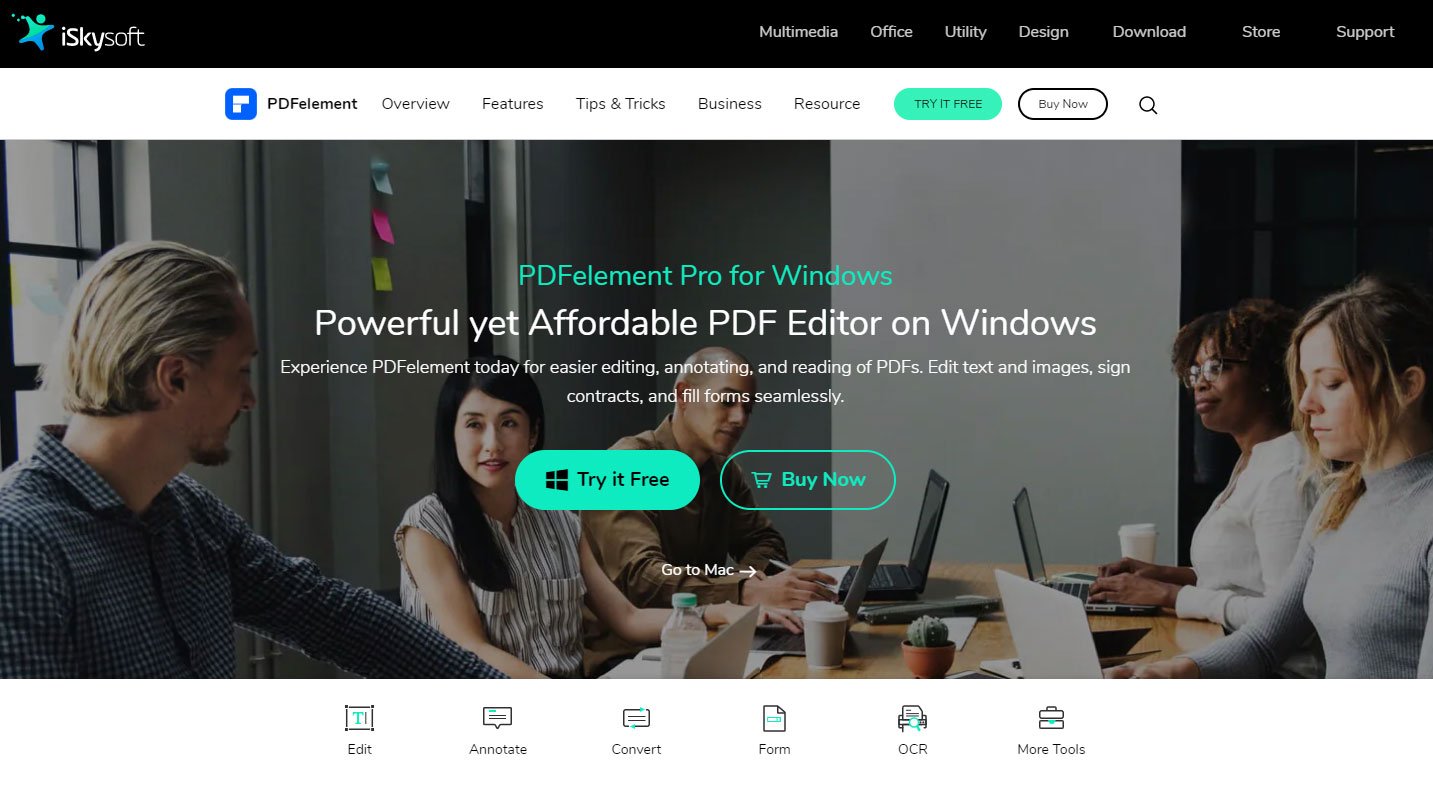 Undoubtedly, iSkysoft PDF Editor is among the best alternatives to Adobe Acrobat that all software experts can offer you. With its ease of use, reliability, and reasonable price, the software is a feasible option for those who want to stay within their budget.
Even though iSkysoft PDF Editor is a cross-platform software in principle, it is also available for Mac machines. With iSkysoft PDF Editor, you can easily convert, edit, organize, and review your documents. This PDF editor's user interface is of a higher quality than that of other editors within its price category, so it makes a more pleasing impression. PDFs can be created and modified in the standard package into a variety of formats, as well as cropped, selected, and moved as you please.
In addition to sticky notes and stamps, the PDF editor provides a number of free handwriting options. You can convert your documents into HTML, rich, and plain text files with the Professional package, which includes password protection, electronic signatures, data encryption, and conversion tools.
#5. Sumatra PDF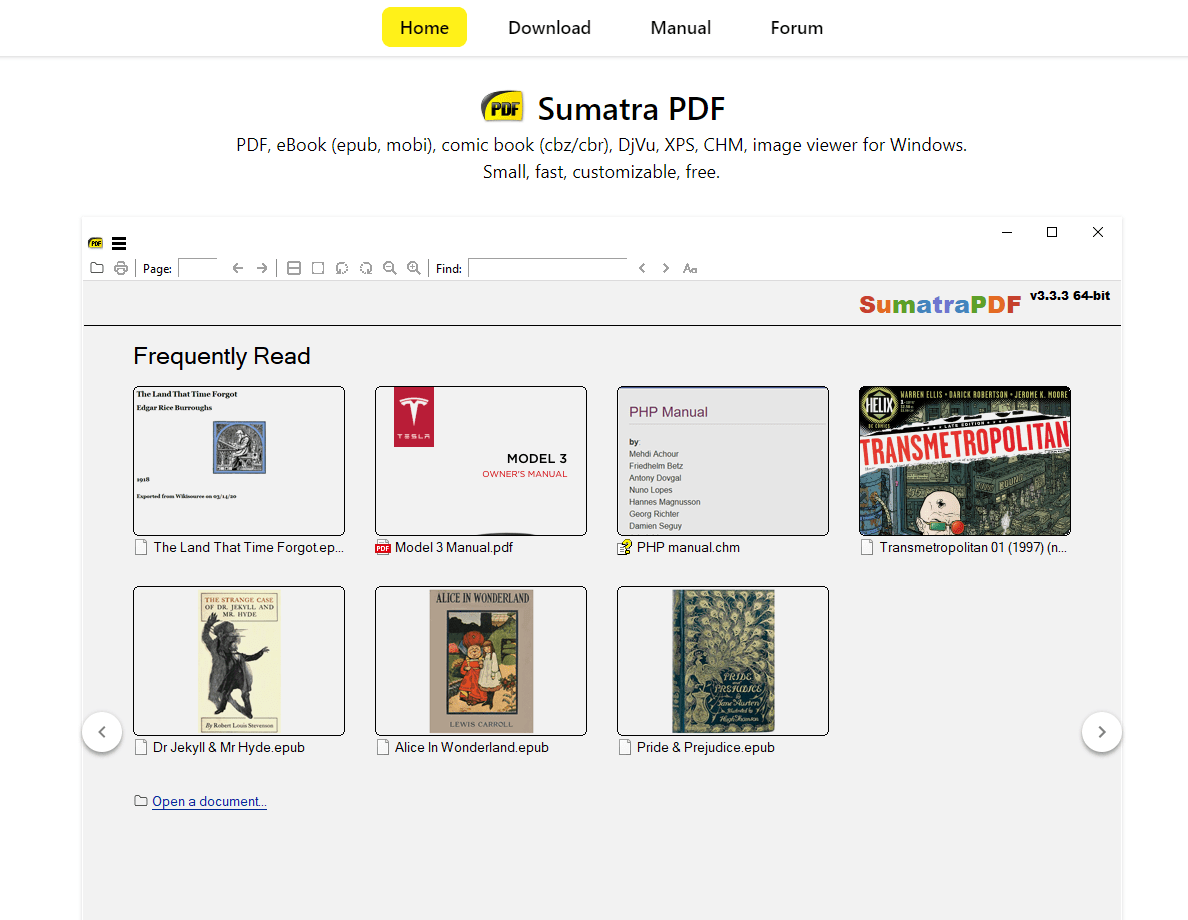 This lightweight, portable PDF editor has document management capabilities and is a powerful tool for editing PDFs. It is light in weight, so it usually starts up quickly, consumes fewer device resources, and is not overpowering on your computer.
In addition, Sumatra PDF offers impressive simplicity when it comes to features and functionality. You can navigate the editor easily and access essential tools right from the toolbar menu. Besides PDF files, Sumatra PDF supports many other file types, all of which open as quickly as the program itself when it is first started.
Nevertheless, Sumatra's focus on efficiency came at the cost of performance quality, as forms, e-signing, and other PDF management features that require a lot of system resources were not supported. Nevertheless, compared with its contemporaries, Sumatra PDF has fewer features, such as Adobe Reader and Foxit Reader. Its major disadvantage is speed, but Sumatra PDF makes up for it by being incredibly efficient and fast.
#6. PDF X-Change Editor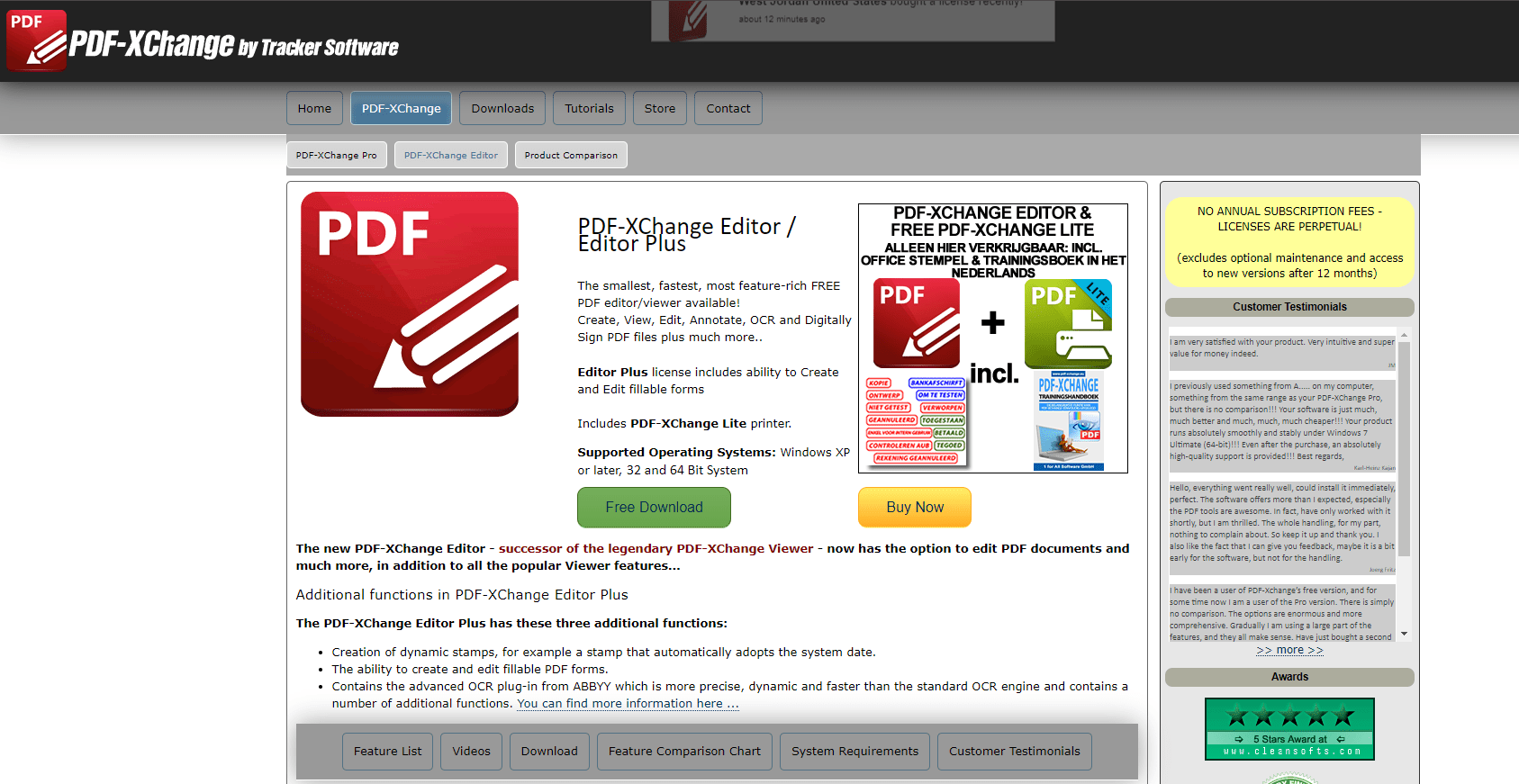 There is no better alternative to Adobe Acrobat reader for free than PDF X-Change Editor. Documents can be split into several formats and converted, text can be edited, annotations can be added, and documents can even be encrypted. There are only a few installation files for PDF-XChange Editor, and it loads very quickly, even for the free version.
Additionally, the software supports the creation, viewing, editing, and annotating of documents, among other things. In addition to bookmarking documents and annotating forms, PDF-Xchange Editor provides drawing tools to create semi-professional-looking PDF files easily.
Moreover, PDF editors include document encryption and password protection features to secure your documents. However, using the OCR feature, PDF-XChange Editor will scan and convert images and scanned text into searchable documents.
#7. Nitro PDF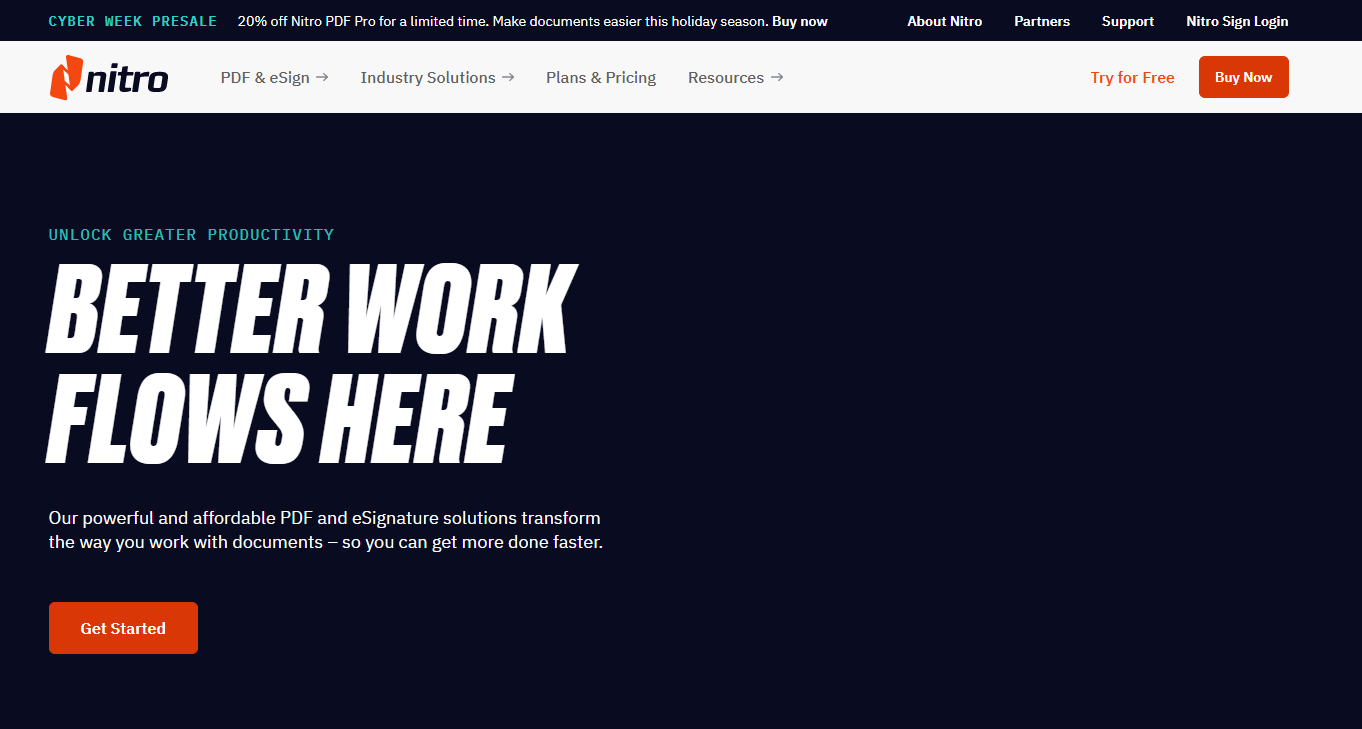 Nitro PDF is one of the best alternatives to Adobe Reader for handling PDF documents. Even though Nitro PDF Viewer is an upgraded version of Nitro Pro, it remains a capable PDF document viewer, even without the more advanced features of Nitro Pro.
Users of Nitro Pro can also insert, remove, and reorder pages, among other features, and convert scanned PDFs into searchable documents through OCR. Nitro PDF offers an impressive range of free and paid features compared to Adobe Reader. Although Nitro Pro is more affordable than Adobe Reader's premium version, it still needs to be more functional.
There are also other Nitro PDF features, including a PDF creator that retains the original format of your documents, a PDF converter that can convert them into Microsoft Office files, and a PDF editor for modifying your documents as needed.
#8. Evince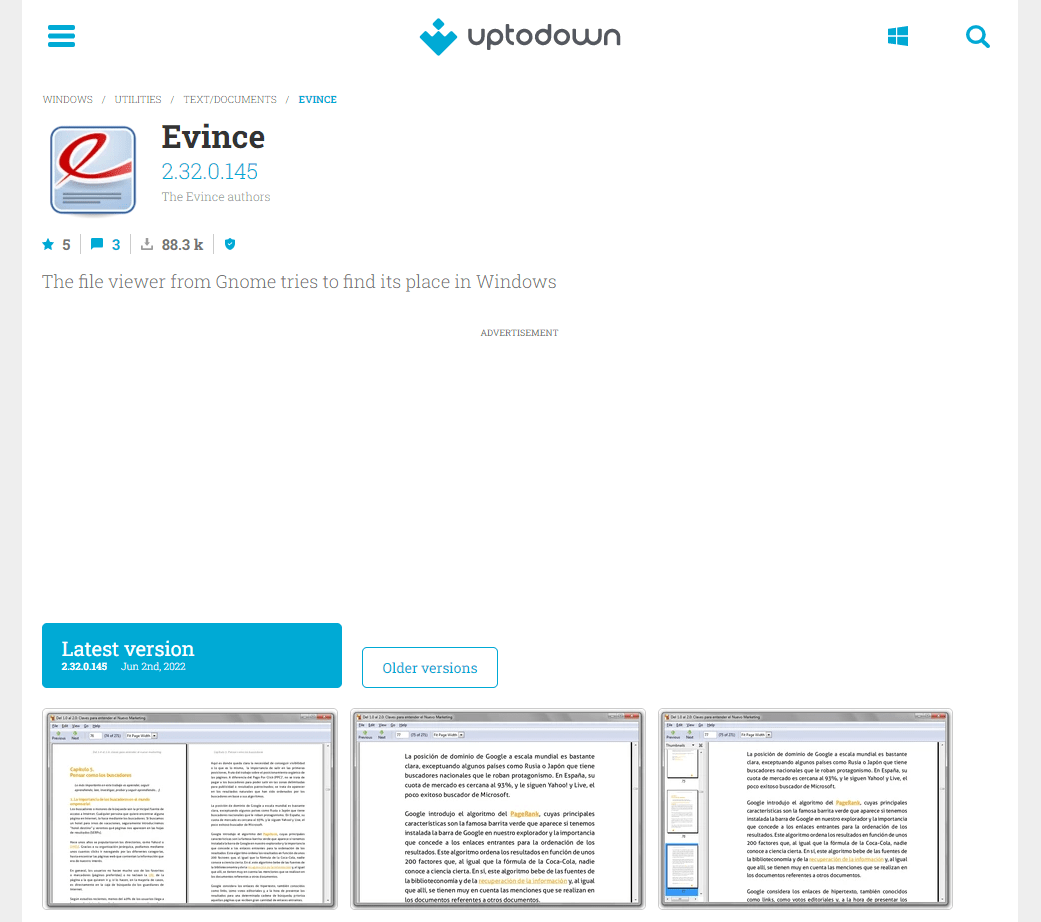 Evince reads PDF files and can open other formats of files, and it works as one of the best alternatives to Adobe Acrobat. Evince, with its intuitive design suitable for various file types, is capable of supporting PDF documents and Postscript, DjVu, XPS, Tiff, and DVI documents.
Users of GNOME document viewers who work with different file formats within short time frames are going to benefit from the multi-page document reader's design. This software comes with open-source code, making it free and compatible with Mac, Windows, and Linux systems.
In addition to reading eBooks and digital comics, Evince has features that make it an ideal choice. The Windows version is limited and slow to load compared to market leaders such as Adobe Reader.
However, the Evince PDF Reader is easy to use with its user-friendly interface and easily accessible tools. Furthermore, it circumvents PDF document-level security features, including password protection, restricted text selections, and printing. It is also very difficult to protect your own documents using these capabilities.
#9. PDFPen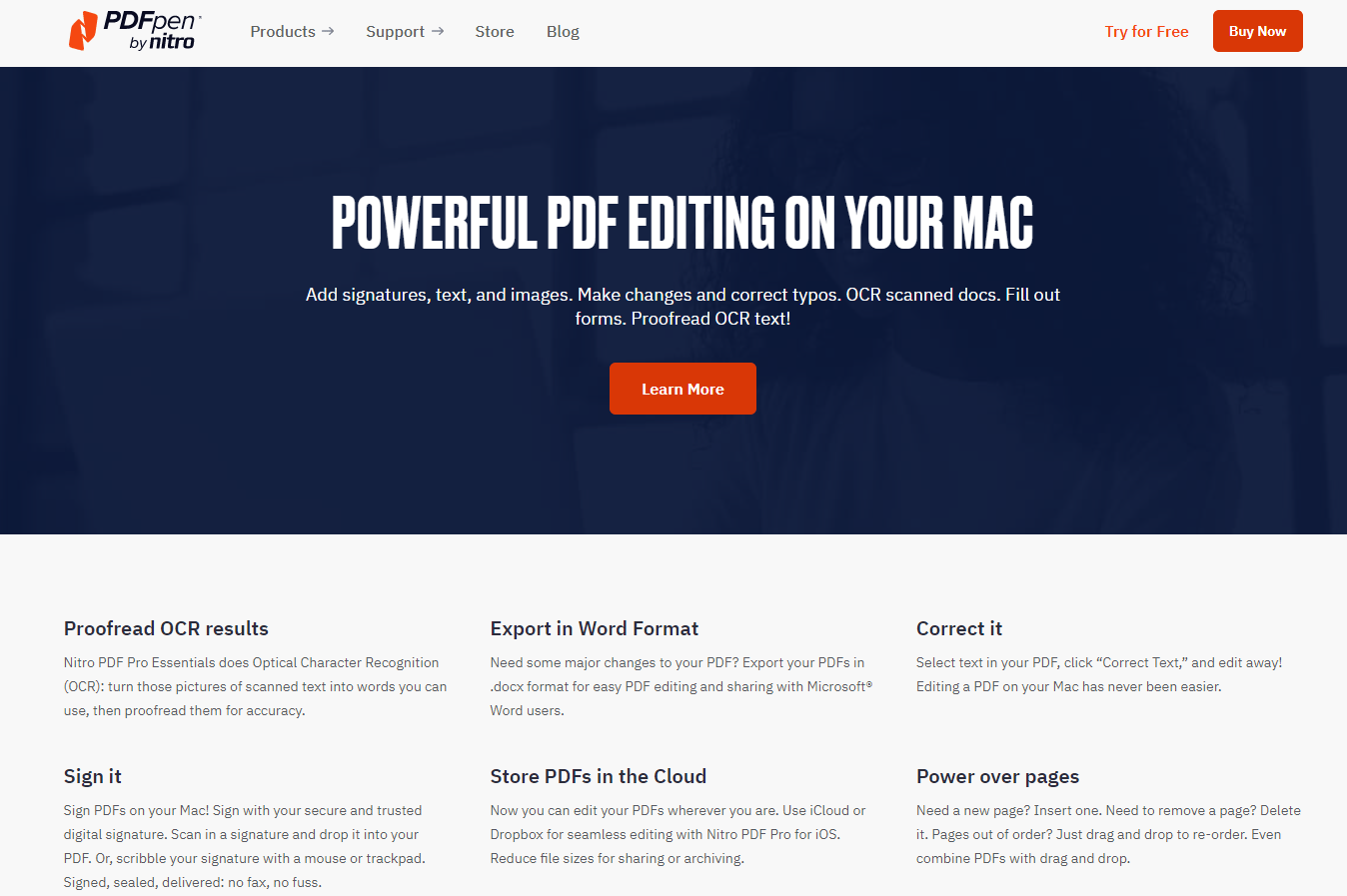 PDFPen is a great PDF editing tool for Mac users, which offers all the essential PDF editing functionalities users need. Besides texts, signatures, and images, it can also add a lot more. In this program, images of texts are converted into words using OCR (Optical Character Recognition). In addition to adding page numbers, headers, and footers, you can also add page numbers.
However, besides offering proofreading functions, PDFPen also helps you make sure your texts are accurate. Moreover, you can edit away text or blocks of text by selecting them and editing them away.
It also allows you to edit PDF documents seamlessly on the go, thanks to its integrations with Dropbox and iCloud. With PDFPen, you can choose between the standard and professional versions. For a single user, the standard edition costs $74.95 per month. In addition to the standard pack, family and office packs are available.
#10. PDFTron SDK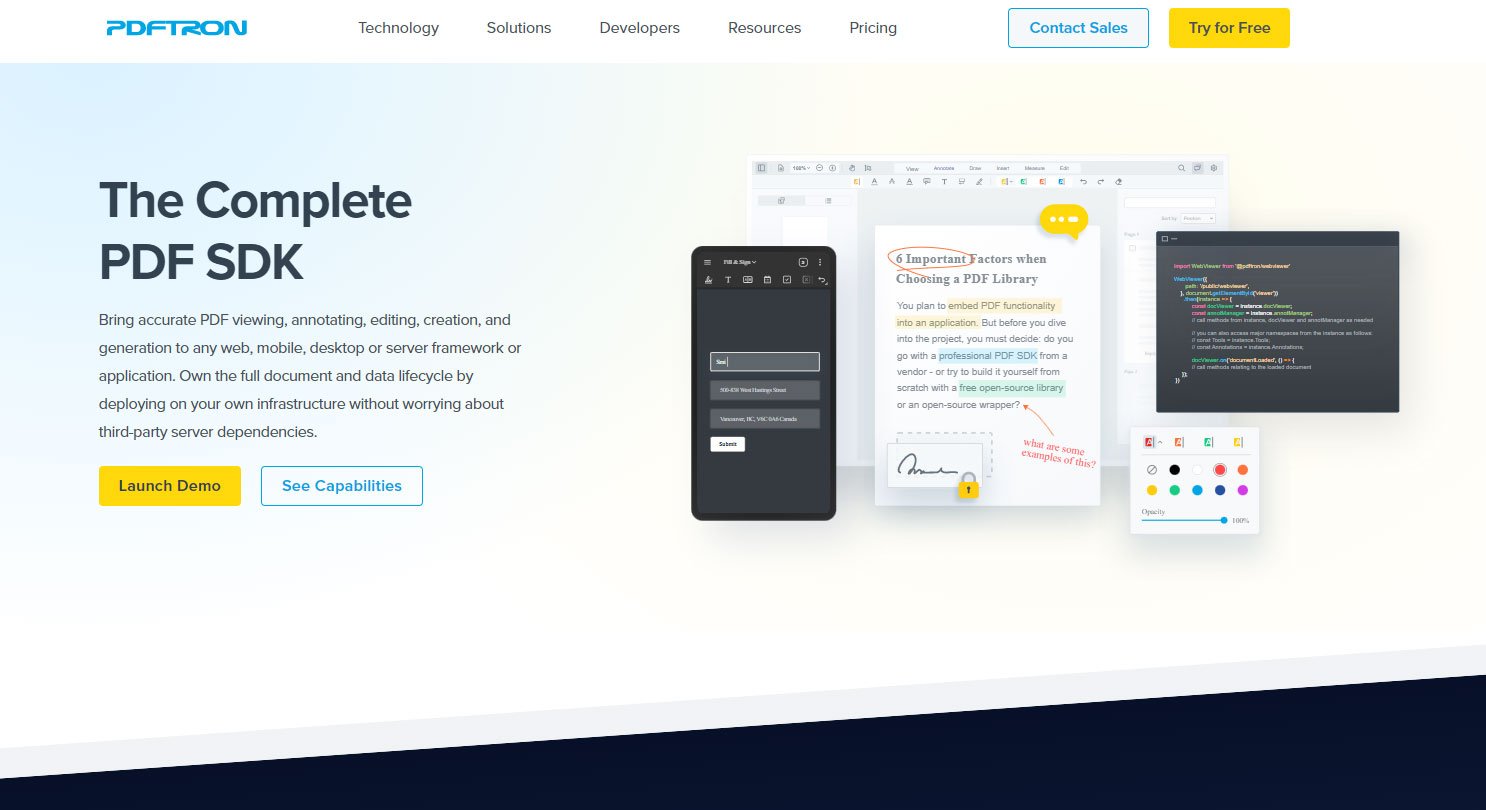 PDFTron SDK enables the accurate and reliable rendering of digital content of any size and complexity. It's built in-house to complement the MS Office and PDF SDKs. With their APIs, you can add collaboration capabilities such as MS Office, CAD, and even video to your applications across Windows, Mac OS, Linux, Android, and iOS.
Moreover, any web, mobile, desktop, or server framework or application can benefit from PDF SDK in terms of viewing, annotating, editing, creating, and generating accurately formatted PDF files.\
If you've any thoughts on Top 10 Best Alternative Apps Like Adobe Acrobat, then feel free to drop in below comment box. Also, please subscribe to our DigitBin YouTube channel for videos tutorials. Cheers!