Note: DigitBin do not encourage the use of Pirate Streaming Sites, we are not affiliated with the services in any form. The data below is just for information purposes. Piracy is Cyber Crime, Buy Movies and Watch
EPLSite is an Illegal Streaming Site with a primary focus on EPL and other football streams in the UK. Illegitimate websites are potentially harmful and malicious for your system and data, as they are capable enough to harass the privacy and collect sensitive information from your device. So, today I have come up with some of the best free websites to stream sports for free and under legal litigations.
About EPLSite
EPLSite.Football hosts the streaming links and when you click on the link you will be directed to EPLSite.UK where you are offered SD and HD links to Stream the live soccer for free.
---
Type of Site – Online Streaming
Owner – Unknown
Commercial – Yes
Domain Registrar – Google
Hosting – Cloudflare
Registration – No Need
Written in – HTML, JavaScript, CSS, and PHP
---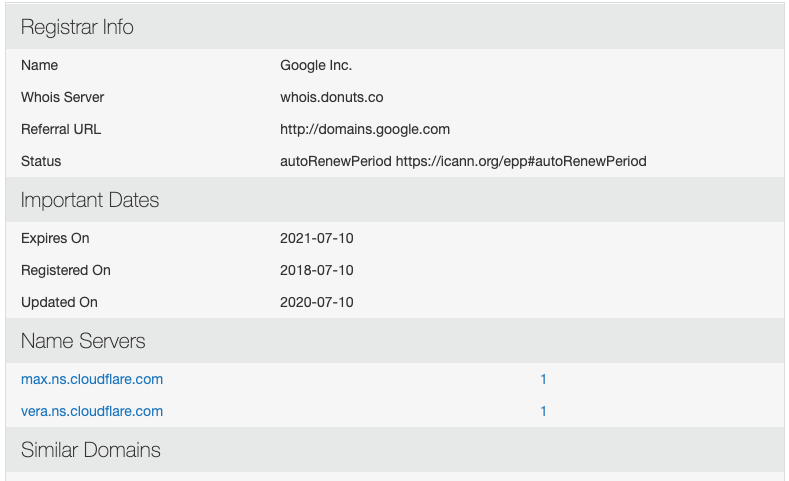 The site owner/s has made a private registration to hide his/her identity. The site is hosted on Cloudflare and uses a CDN network to deliver the content faster. Many companies have sued Cloudflare for providing hosting services to piracy sites but Cloudflare said that revoking CDN hosting to such sites won't stop piracy as the sites may switch to a different DNS network.
"If CloudFlare's services were completely unavailable to the allegedly infringing websites, those websites would still exist, and the infringements would continue unabated; the sites would merely load a bit slower and be more susceptible to hacking," said Cloudflare in a court document [PDF]".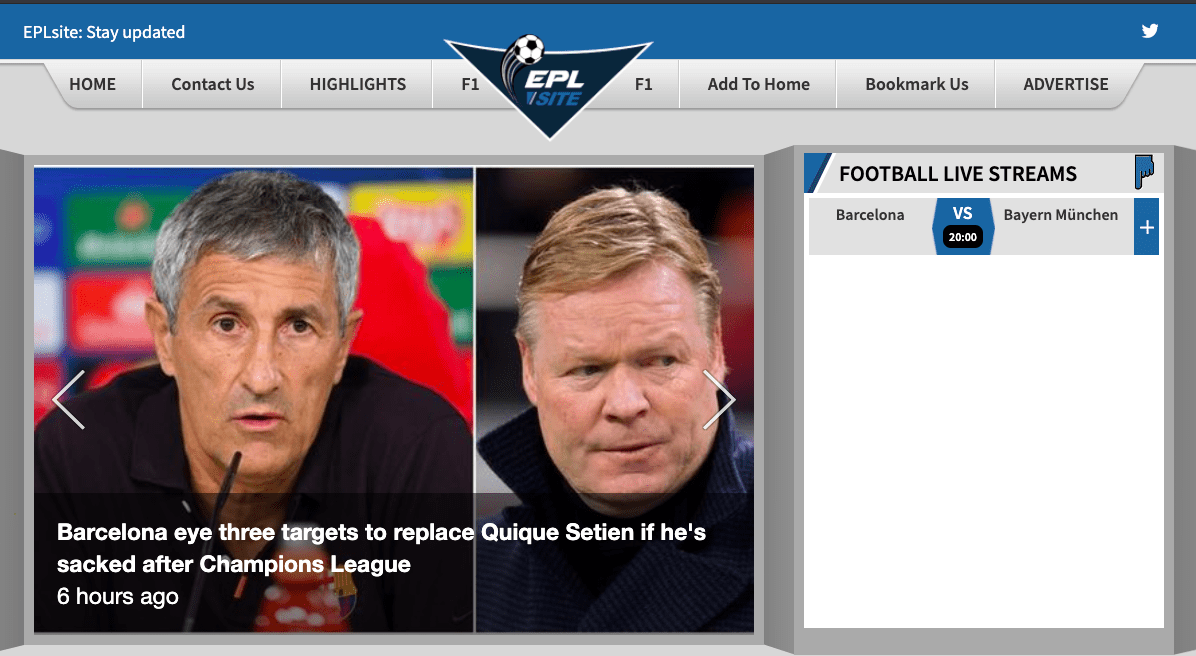 Why to Strictly Avoid EPLSite?
EPLSite.Football is a bit of Gamble, because of the type and amount of content it provides. Watching illegal streams that do not have any authorization is a crime and you may end up in jail. Some countries have very strict litigations on the unethical online Movie and TV streaming, the accused and the perpetrator both may face the wrath of the judicial system.
Has Any Action Been Taken?
The site has been de-indexed and blocked a number of times by ISP's. The Premier League's so-called "Super Block" has reportedly been renewed for the 2019/20 season. Previously, ISPs targeted individual websites hosting streams, making blocking campaigns slow and inefficient.
Will I Go to Jail for illegal Stream?
Streaming illegal content is, of course, a punishable offense. Generally, the government attacks the publishers of the sites in an attempt to pull out the root cause. But it doesn't mean the users of the site can't feel the heat, as IP is public so is your activity, this is just enough for federal agencies of your country to penalize you.
Can VPN Proxy Protect You?
No, A VPN Proxy may not be a very solid option. Federal agencies can still take note of your IP address to track you down. Your internet provider can tell what device was used for illegal streaming, a proxy is never a good option to mask your online activity.