While the concept of digital marketing has been around for quite a long, it was the year 2020 that redefined the concept of digital marketing and its impact. The pandemic made digital marketing one of the strongest pillars of making your business a successful venture. One of the strongest factors in digital marketing is focusing on the video marketing strategy. We thought of sharing a few powerful video marketing tips that will help you take your digital marketing ahead. We will also consider SEO and SEM tips as allied strategies.
Video Marketing And Its Importance
Of late, video marketing has become one of the most powerful factors in your promotion activities. It is believed that video marketing can help you improve your brand awareness by 70% and traffic by over 50%. The output from video marketing is one of the best and unique in more than one aspect.
The key to successful video marketing and making YouTube videos is to pay enough attention to the quality of your videos. An efficient, reliable, and professional video editor for Windows or Mac can help you add more value to your videos and thereby increase your traction. Filmora video editor is one such popular video editor that has gained a lot of features and is a worthy choice for your video marketing strategy.
Why do we recommend opting for Wondershare Filmora for your video marketing campaign? Well, we have our own reasons. Want to know more about them? Read on to know the unique features that the Filmora video editor provides.
The Interface
When you launch Filmora, the first factor that would catch your attention would be the easy-to-use and very polished user interface. The interface is quite smooth and would be suitable for all users across genres. Irrespective of whether you are an expert or an amateur, Filmora video editor does meet all the needs of each of the users.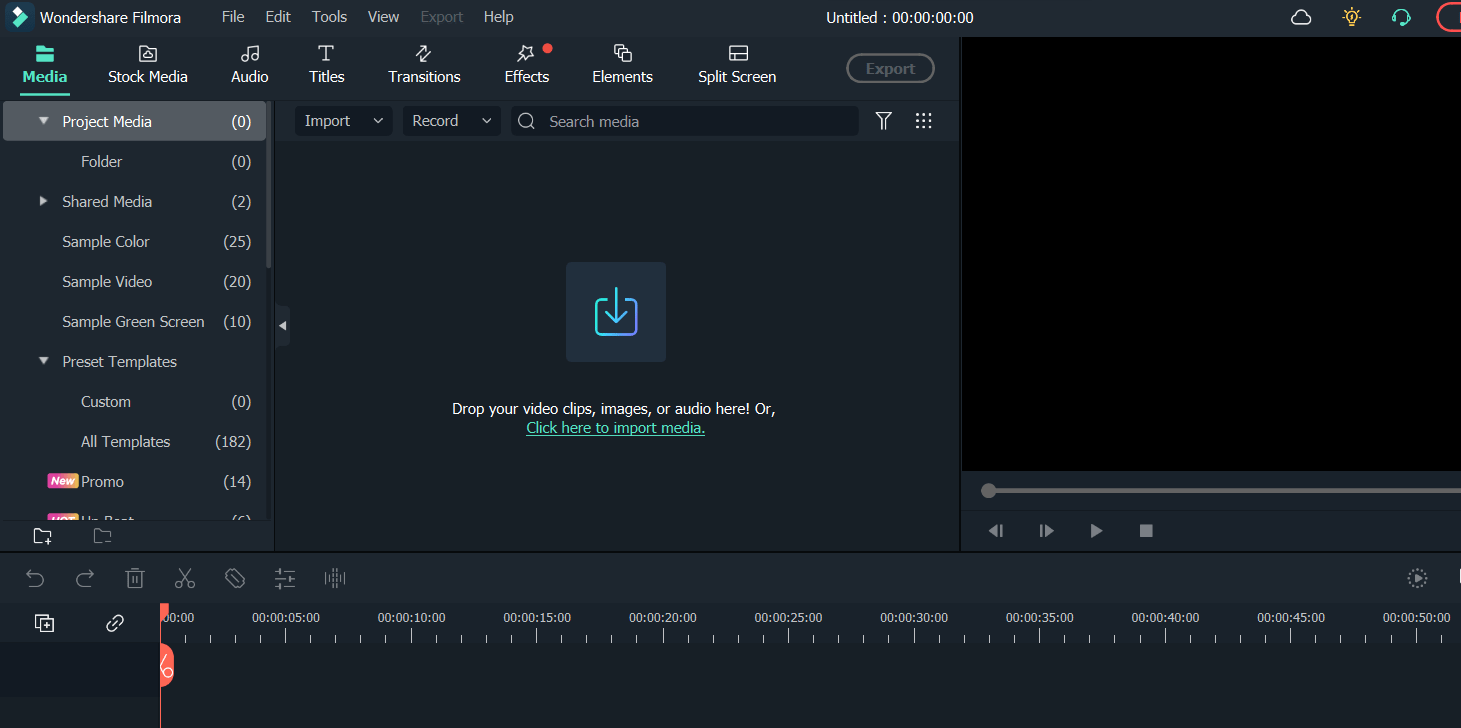 The interface has three distinct regions – Preview, Timeline, and Library. You can interact with each of the sections with ease and independently of one another. The sections are completely decluttered and clean enough. The drag-and-drop feature to import the media files and work with the timeline would make it extremely easy to work with. The editing interface is quite easy to follow and lets you crop and edit videos with a few easy steps.
Instant Mode 
The Instant Mode makes the Filmora video editor a great choice for newbies and those who have no video editing skills. You can simply add your media to Filmora and select the pre-set template, and it will handle the complete video editing task. The tool has over 100 different templates designed for various categories such as Vlog, Business, Education, family, etc.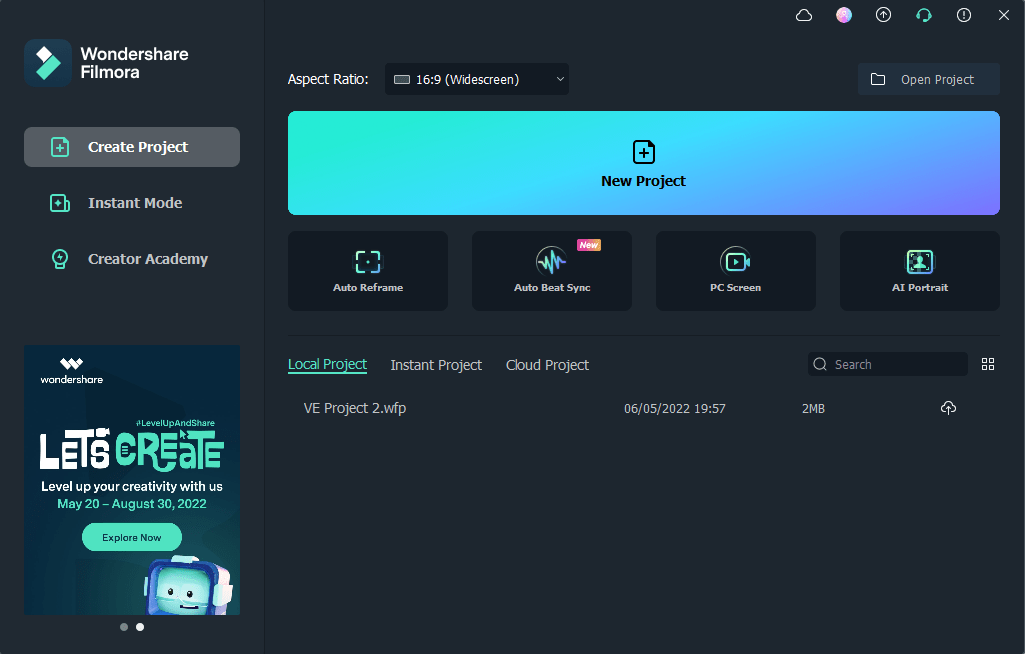 The mode can instantly recognize the video highlights and save you enough time to create outstanding videos. The AI algorithm can analyze the video effectively and provide an exceptional final product.
Tons of Video Effects and transitions 
The video editor boasts over 3700 effects, 2000 transitions, 1200 audio, and objects. This can be a great option to create a smooth transition for your video. The pre-set templates, which amount to over 150, further help you enhance the quality of your videos.
The new plug-ins, such as Boris FX and NewBlue FX, further help you create cinematic videos without hassles, and that should be what makes it a trustworthy video editor for Windows.
Split screen
If you are creating tutorials and how-to videos, the split screen feature can make it an extremely easy-to-use option for enhanced performance. Moreover, it can also be helpful in terms of commentary, or interviews, and similar content.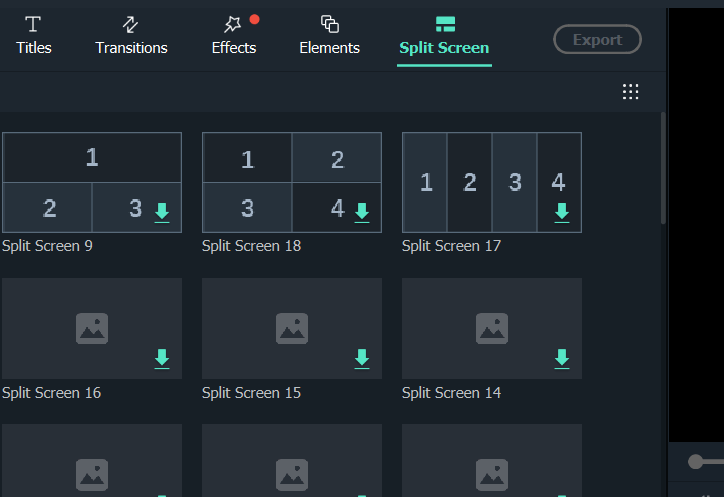 The screen can be split into 4 to 6 panels with multiple options. You can even use animations, images, and text to make the video further interesting. It can also bet ca one of the exciting options to help you create a photo and video collage.
Audio Ducking
The Audio Ducking feature would be quite handy in lowering one of the audio tracks when using a commentary or voiceover. This technique would prove to help create explainer videos. It can be helpful in situations such as voiceovers, narrations, translations, podcasts, YouTube videos, and other similar productions.
The automatic detection and lowering of the tracks should be what would make it a great experience that stands apart. You can also use a one-click operation to lower one of the tracks.
Color correction
The color correction and color matching feature further help you polish your videos for efficient lead generation. The color correction and color grading applied to the video enhances the video quality and reduces the monotony.
You have access to more than 40 colors presets and color schemes that can help you create cinematic videos. The presets can be easily added with the intuitive drag-and-drop feature.
Other Tips for Further Enhancing Your Marketing Prospects
Along with effective and efficient video marketing, you also need to pay enough attention to SEO techniques to help you improve the success of your marketing endeavors. It should be noted that digital marketers make it a point to earmark at least 40% of their budget for SEO.
A few SEO tips that would assume importance and essence would include
Targeting the keywords is one of the crucial parts of achieving a positive result. The keyword strategy has changed consistently over the years, but they still remain one of the promising aspects of a robust SEO strategy.
Backlinks would be one of the excellent options for a powerful SEO campaign. This can go a long way in helping you improve your domain authority.
Content is always king. Make sure that you are creating quality content. It would be one of the excellent means to help you with original, comprehensive, and evergreen.
Target featured snippets. Featured snippets have been the building blocks for improved search engine visibility.
The Concluding Thoughts
Digital marketing is here to stay and has been one of the most potent marketing channels ever. Video marketing is one of the most decisive factors in making your digital marketing efforts more powerful and successful. Using a powerful and professional video editing tool such as Filmora video editor for creating your video marketing campaign can prove to be quite effective.
If you've any thoughts on Tips For Digital Marketers For A Successful Pitching, then feel free to drop in below comment box. Also, please subscribe to our DigitBin YouTube channel for videos tutorials. Cheers!