Flash contents are an integral part of one's life who has seen chunky desktops evolve into laptops. In fact, up until recently, flash content was also an important part of almost every website. Websites used flash to run ads, games, or even the entire website was built on Adobe Flash. However, on December 31, 2020, Adobe Flash breathed its last, and is now officially out of service. Meaning that no website or content will now support Flash. HTML5 would be replacing Adobe Flash.
There are a good number of users that are still looking for ways to run old flash content. Note that Google Chrome and many other browsers including Microsoft Edge, Mozilla Firefox, etc. also have dropped the capabilities of using Flash. But luckily, there are a few ways that you can make use of to play Flash files. So, the death of Adobe Flash is a bit exaggerated in my opinion, because even though Adobe has ended its official support for flash content, there are several viable ways to play flash content. With that being said, let us get straight into the article itself:
Should You Really Run Flash?
Long story short, since the official support has now ended, it is better to avoid running flash content on your browser. This is because Adobe will no longer be responsible for any security issues and this puts your data in danger. Moreover, Adobe did not take this decision to scrap Adobe Flash overnight. It has been planning for ending this service back since 2017, and it is gone for good. This means that there is no way, Flash will ever comeback. So, if your website depends on Flash, then this is high time that you make the transition as Adobe has removed the download links from its website and will provide no security updates.
Alternatives To Play Flash Files
Here are some of the working alternatives that you can use to run Flash files if you really can't live without them:
BlueMaxima's Flashpoint
You can't blame people still looking out for ways to play good-ol' flash games or interactive puzzles. One of the easiest ways of doing that is by using BlueMaxima's Flashpoint. Just to give you a background on Flashpoint, it is a web game preservation project developed by BlueMaxima's in January 2018. It was created in an attempt to allow users to play flash content prior to its death. Over the years, Flashpoint has grown with 100+ contributors. Thanks to the usage of Apache webserver software, coupled with a custom launcher, and BlueMaxima's own Flashpoint Secure Player, users can play flash files in an easy-to-use environment.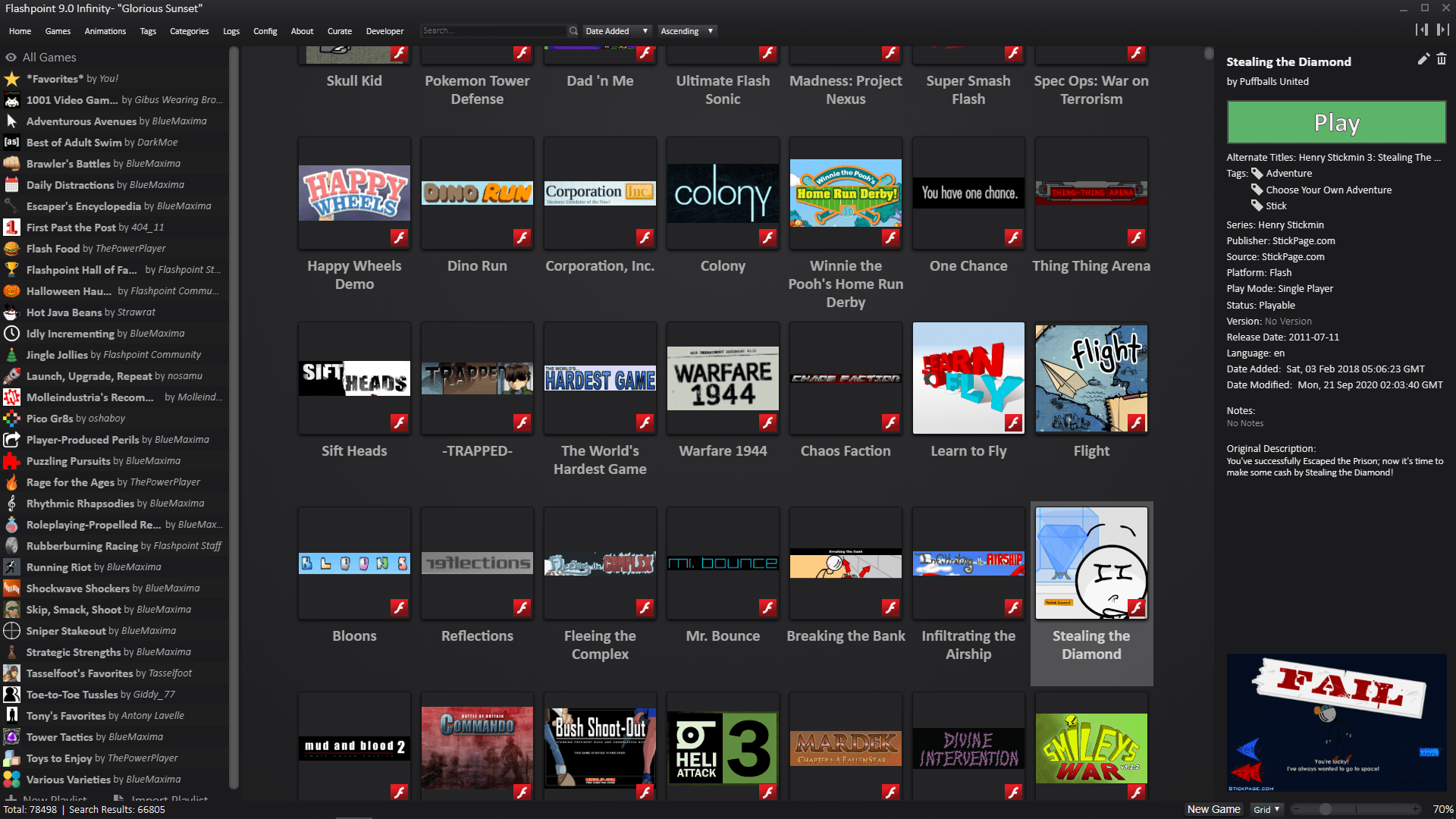 It has a massive collection of over 70,000 Flash games and 8,000+ flash animations. You can find the entire games list here, and the animations list here. To remove your doubt, Yes! Flashpoint works in 2021 as well. As per the FAQ page, "The (currently) optional Windows 10 update that removes Flash only deletes the installation found in the Control Panel and does not interfere with the standalone projectors or any portable installations of the plugin." Safety-wise, when you use Flashpoint, it does not connect to the real internet.
It supports a variety of animations and games developed using Adobe Flash Player, Adobe Shockwave Player, HTML, Java Plug-in, Unity Web Player, 3D Groove GX, PopCap Plugin, ActiveX, etc. Full list here. Besides, if you are really invested in playing Flash content, then you can install Flashpoint Ultimate. It weighs around 530GB and contains the entire Flashpoint collection. This even works offline.
Ruffle
Another alternative and possibly best solution available for users looking to play Flash content is Ruffle. Ruffle is basically a flash emulator that allows the website to upload flash content and allows its users to experience the way it is meant to be using WebAssembly. It has a separate application and the good thing is that it even runs on iOS and Android. So, if you are super excited to try out Ruffle, you can follow the steps below to understand how you can install Ruffle on your website as a browser extension, or use it as a desktop application.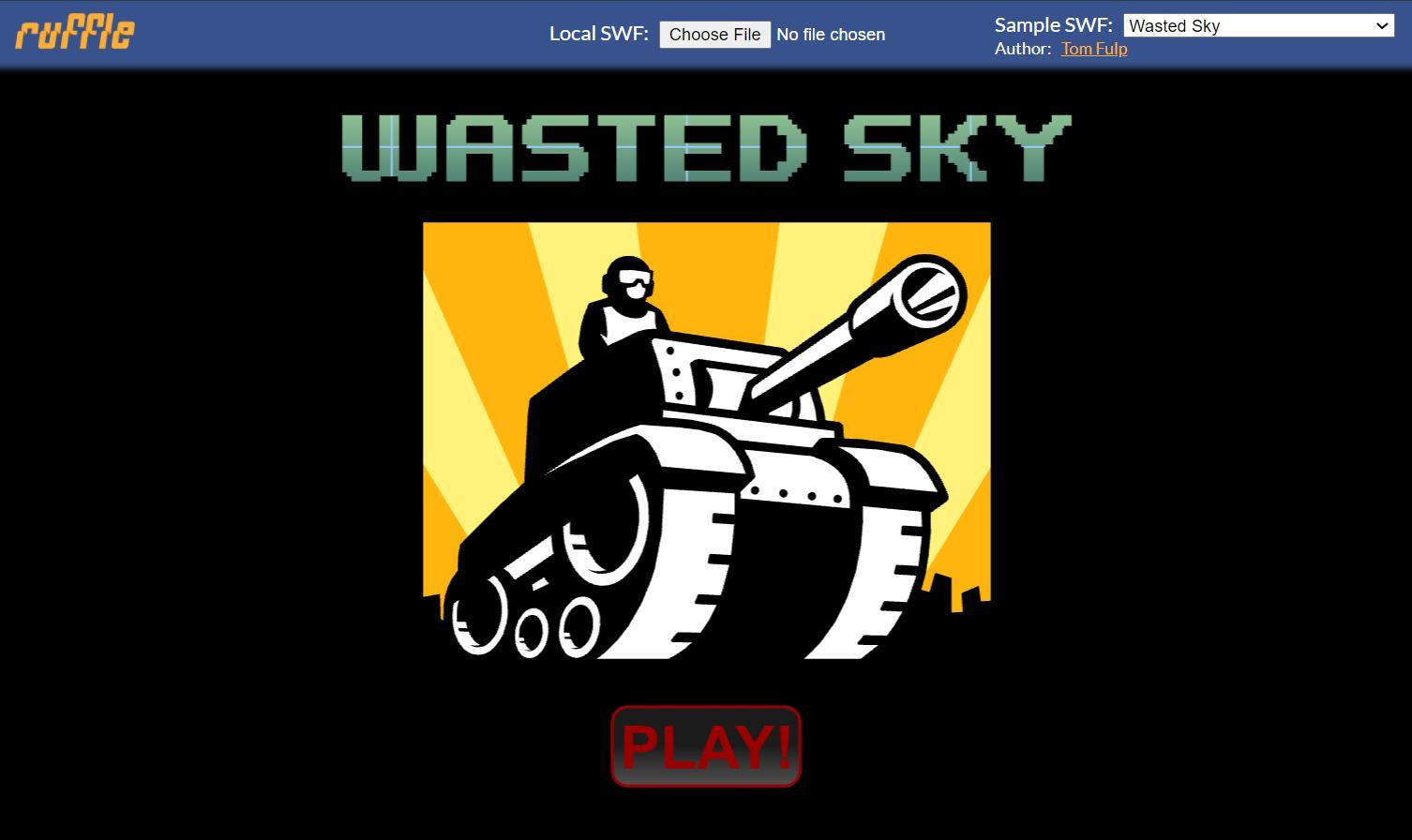 Install on a website
You need to download the latest version of ruffle for Chromium based browsers, from here.
Unzip the archive.
Open Google Chrome or any Chromium-based browser for that matter and type chrome://extensions/ in the address bar.
Here, enable the Developer Mode.

Tap on Load Unpacked and navigate to the folder where you have downloaded and unzipped the Ruffle app.

For more information, you can head over here.
Using as a desktop application
Firstly, download the Ruffle software from the download page.
Double-click on the exe file.
Select the SWF file that you wish to play.
That's it!
Flash Game Archive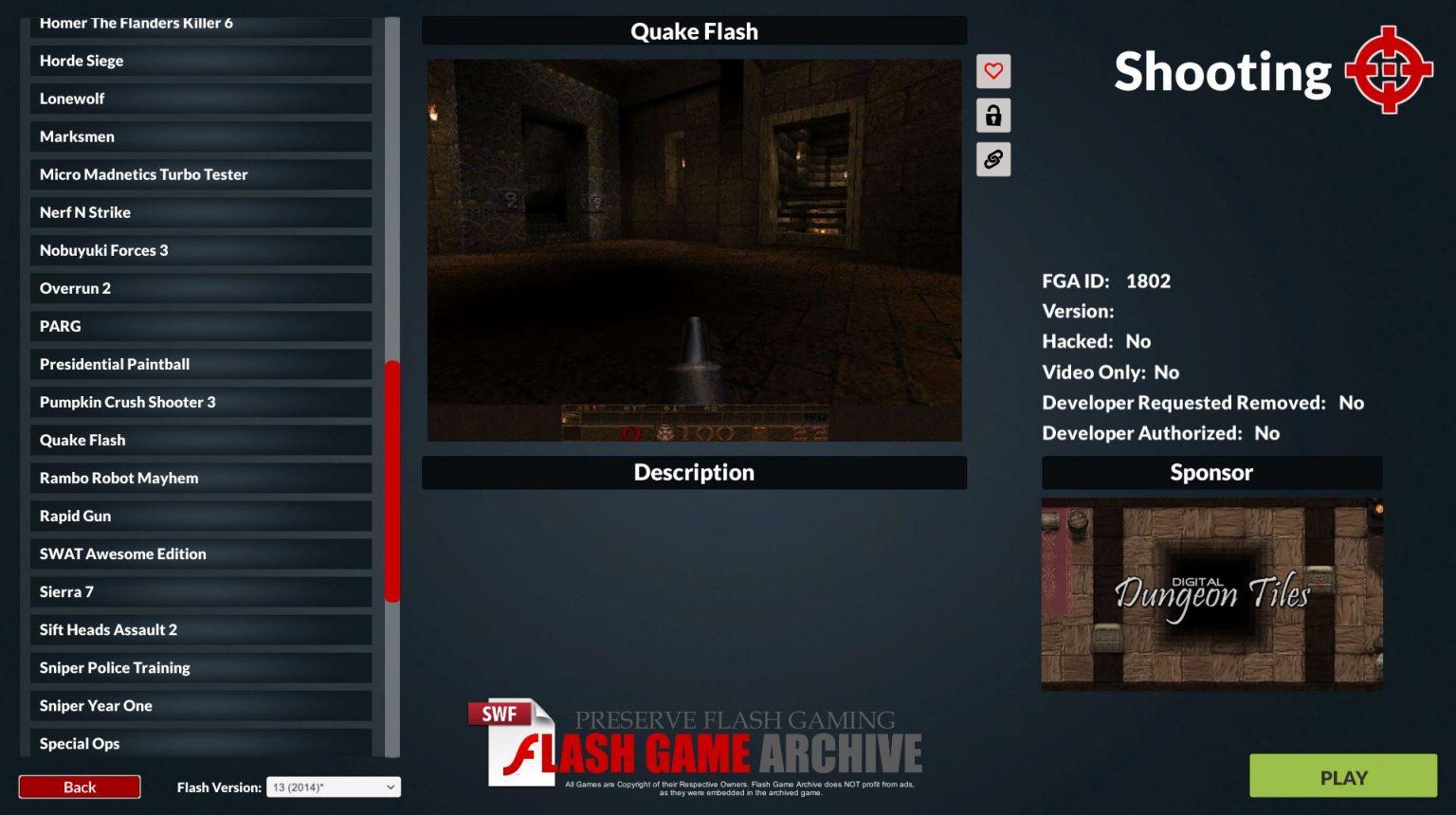 Last but not the least, Flash Game Archive is another way that you still play Flash games. The software is now available as a standalone application for Windows. So, you can download the software and play Flash games. The app boasts features like no browser installation, no plugin, full-screen gaming, new games added regularly for free, and much more. In fact, the developers are working on bringing a higher resolution gaming experience with FGA version 2.0.
For the users who wish to play adult 18+ games, the app will make you happy, but there is a catch. The Adult game section can be accessed after a password is entered, which you can control. For a full list of games, you can head over here. The app weighs around 135MB in size.
Conclusion
So, there you have it from my side in this post. I hope you guys liked the methods shared in this post to run and play Flash content even after the service has been terminated by Adobe. Let us know in the comments below, which one of the above-mentioned solutions did the job for you. If you find any issues with the links or steps mentioned above, then you can also let us know in the comments section. For more awesome coverage, you can follow DigitBin on YouTube. Until the next post…Cheers!
If you've any thoughts on How to Play Flash Files on Browsers?, then feel free to drop in below comment box. Also, please subscribe to our DigitBin YouTube channel for videos tutorials. Cheers!