Are you facing an issue while using Outlook on your PC? Don't worry! You can try these methods to fix if Outlook not working on Windows 11 PC.
Microsoft's Outlook.com is a free email program that doesn't scan your emails for advertisements. Instead, it is used for managing various types of personal data, including calendar entries and similar information, tasks, contact information, and notes. As a result, you may not be aware of some errors that stop you from being productive occurring on the Outlook app.
For example, many users started claiming that the Outlook app is not working on their Windows 11 PC after the recent update. That's why we are here. This article will instruct you on how to resolve a problem with the Outlook app on your Windows PC.
Best Ways to Fix Outlook Not Working on Windows PC
Therefore, the following are some tricks that will help you resolve the Outlook not working error on Windows PC. Thus make sure to perform these fixes if you really want to get rid of this situation.
Fix 1: Check Your Internet Connection
Did you check if your internet connection is working or not? Well, there are high chances that the Outlook app is not working on your Windows 11 PC due to a poor internet connection. Thus, we suggest you try to check if your connection is good, no matter whether you are on a mobile hotspot or a proper WiFi network.
So, in order to check your connection speed, you can use this link to run a speed test. However, once your internet starts working again, you will see that the Outlook not working problem automatically gets resolved.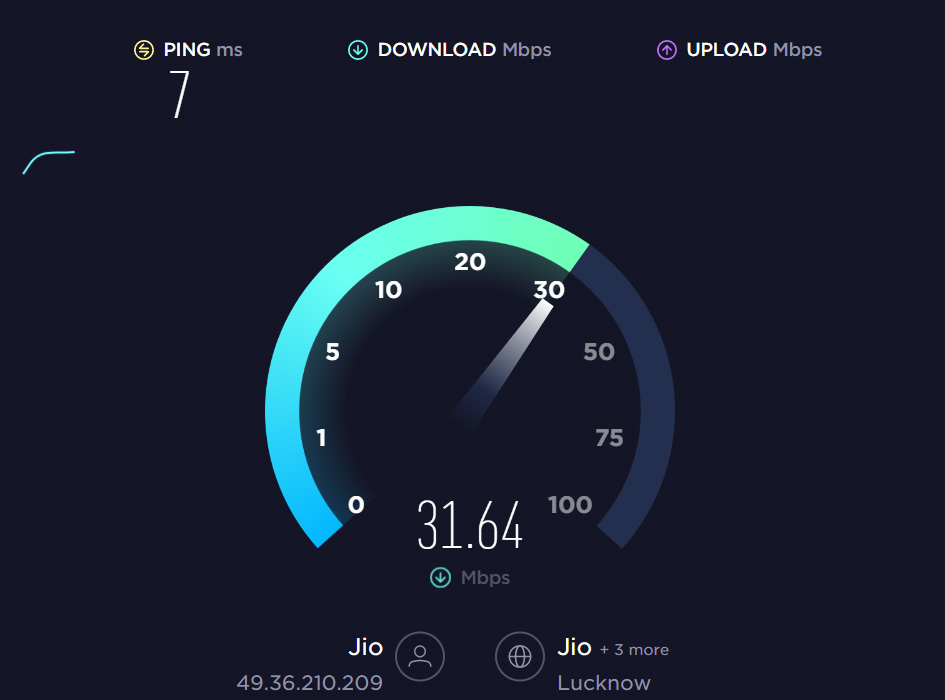 Fix 2: Clear Temp Files
Sometimes, the temporary system files that contain cache data of your device might get damaged, due to which some of your system application fails to function properly. So, you must have to clear those temporary files from your Windows 11 PC in order to fix everything. But how? Let's find out:
Open the Run box and search for %temp%.
Then, select the files present there and right-click.
Then, hit the Delete button.
Fix 3: Verify Your Account Credentials
Possibilities are also there that the Microsoft account credentials that you are using might be wrong, which is causing you to have this problem. Therefore, we suggest you verify the account credentials and try to re-login using the right email I'd and password. After that, you will see the Outlook app again starts working without any error.
Fix 4: Check For App Update
There are chances that the Outlook app may have any pending updates due to which you are facing this issue. Hence, it is very crucial to regularly check for updates. So, in case you don't know how to check if the Outlook has any latest patch update available or not, then you must follow these steps:
You can create a new document in any Office app, including Word.
Open the File menu and then click account (or Office Account if you opened Outlook).
Click Update Options > Update Now under Product Information.
When your Office product has finished checking for and installing updates, close the "You're up to date!" window.
Fix 5: Reboot Your Device
If nothing helps, try rebooting your device. This is because possibilities are there that your device may have some random bugs and glitches due to which you are getting this issue. So, when you reboot your Windows 11 PC, the system will automatically flush the RAM and give the whole system a fresh new start to function correctly. Therefore, you should try rebooting your device and then check again if it helps to resolve the Outlook app not working issue.
Fix 6: Update Windows
Updating your Windows will be another good option that you can try to resolve the issue. So, if you don't know how to check for OS updates on your Windows 11 PC, make sure to perform these steps:
Firstly, open the Windows Settings.
Then, tap on the Windows Update.
Now, hit the Check For Updates button.
That's it. Now, wait until it searches for the updates. However, if you find that it shows you some updates, immediately install it on your PC and check if the Outlook app is not working issue gets resolved or not.
Fix 7: Try Another Device
It is worth mentioning that possibilities are there that your device may have some compatibility issue with the Outlook app. So, to verify that, you must try using the Outlook app on another device.
However, previously in many cases, users have reported that the Outlook app is working properly on their secondary device. Therefore, if, in your case, this happens, then make sure to try using the Outlook app on a different device.
Fix 8: Reach To Support Team
We regret if the fixes mentioned earlier in this guide don't help you. But, that doesn't mean that this error is not curable. Yes, you can still fix it, but you need to contact the Microsoft official team for that. So, you can try contacting them and ask them to help you resolve the Outlook app not working on Windows 11 PC issue.
If you've any thoughts on How to Fix Outlook App Not Working on Windows 11?, then feel free to drop in below comment box. Also, please subscribe to our DigitBin YouTube channel for videos tutorials. Cheers!