PayPal is an online payment system that allows you to transfer money electronically. With increased online transactions, PayPal has become popular with many individuals and businesses.
However, like any other online platform, monitoring your PayPal login activity is important to ensure your account is secure.
In this article, we will explain how to check PayPal login activity and what to look for to prevent unauthorized access. Let's get started!
How to Check PayPal Login Activity?
PayPal has simplified the process for its customers to maintain the security of their accounts by keeping an eye on their login history in light of the growth in online fraud.
With only a few clicks, PayPal customers may examine the location and time of their account logins from any device.
To see your PayPal account login activity, follow the steps below:
Step 1: You first need to log in to your account. Visit the PayPal website and enter your login credentials, email address, and password.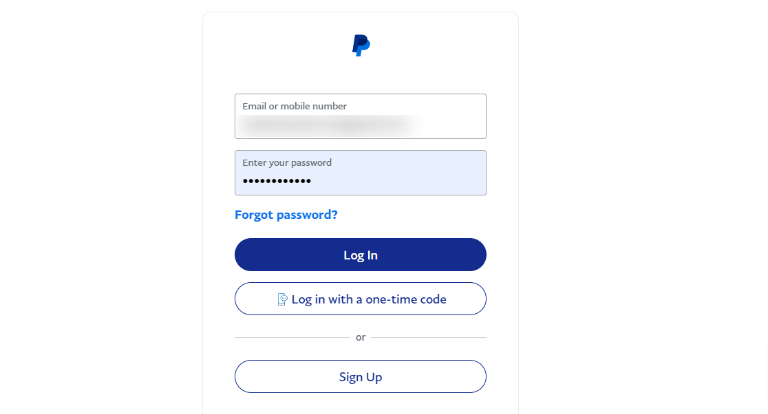 Step 2: Once logged in, click on the gear icon in the top right corner of the screen. This will take you to your account settings.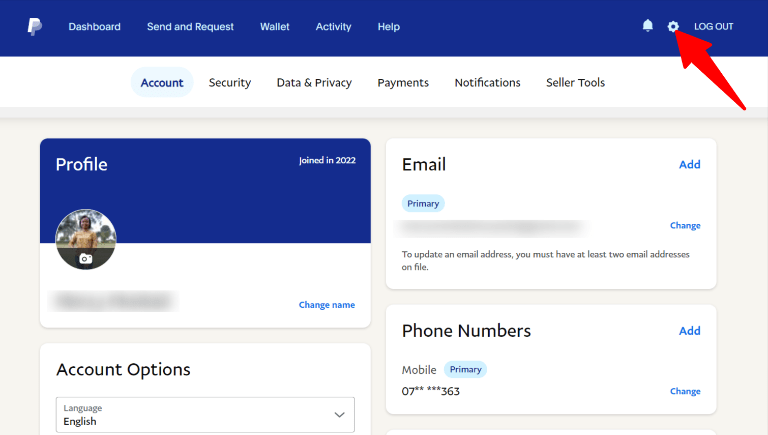 Step 3: Select the Security tab from the options to take you to the Security page.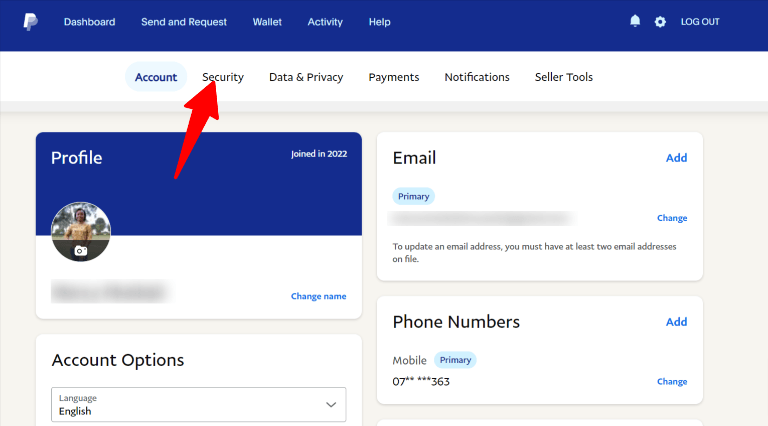 Step 4: Select Update next to the Auto-login option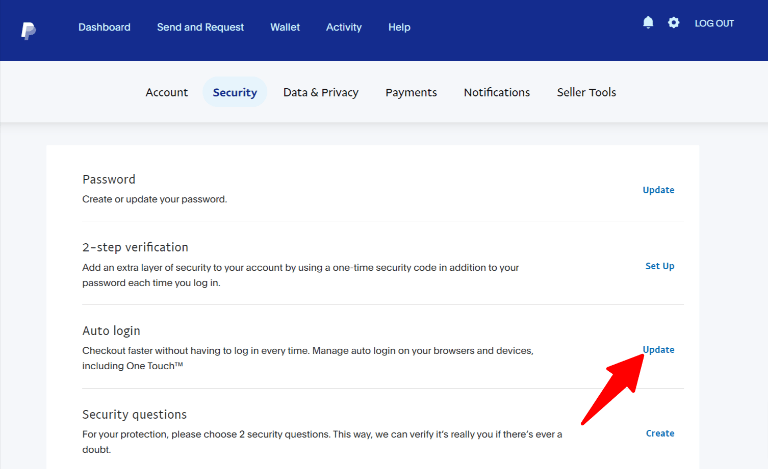 Step 5: Click Enable to switch on the auto-login for all your devices.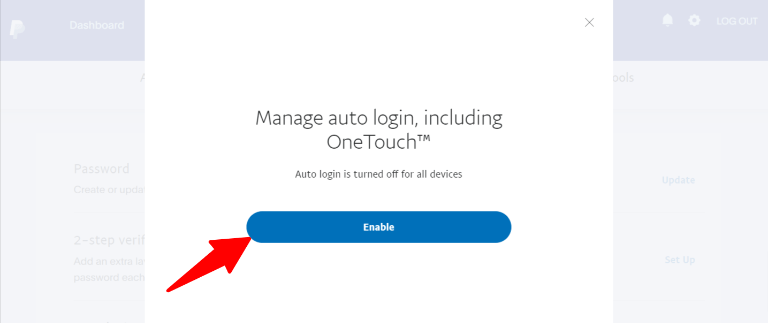 Step 6: Enable Turn on One Touch.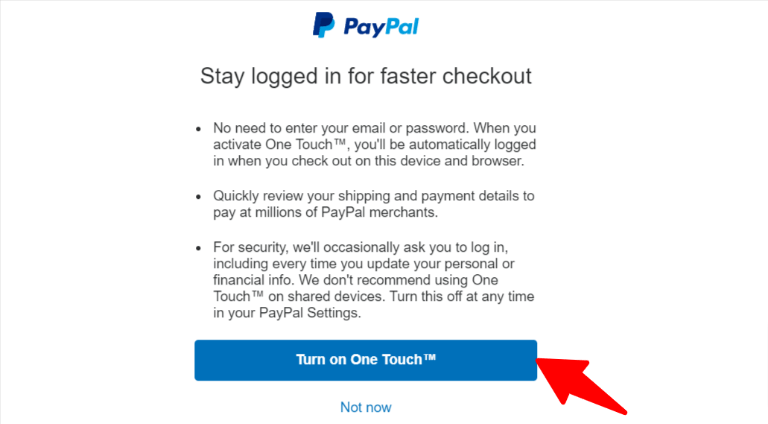 Step 7: Go back, and Select the Update next to Auto-login under the Security tab.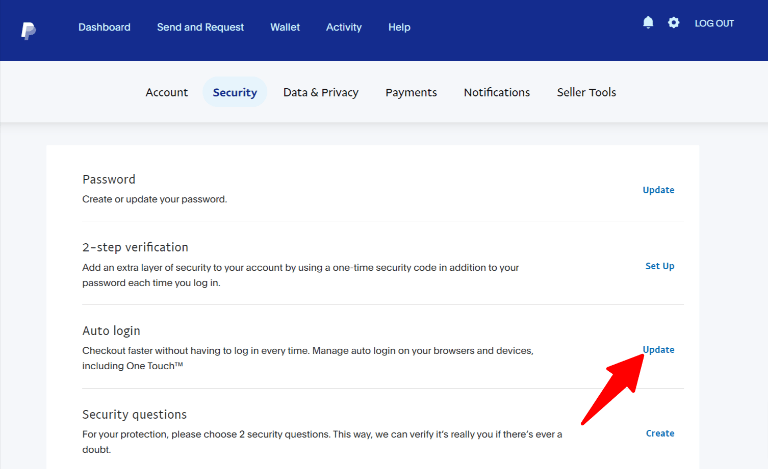 Step 8: Here, you'll see the PayPal logged-in devices.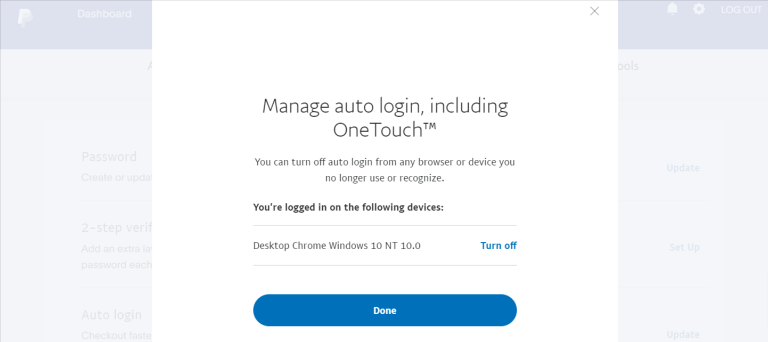 How To Check Your PayPal Transaction History?
You can't rely on PayPal login activity only to determine if your payment is secure. Also, try to check your PayPal transaction history.
PayPal gives you access to your transaction records anytime. That differs from typical banking, where you must ask and wait for the statement to arrive by Email.
In no time, your screen will display the history of your PayPal transactions. Although examining your PayPal transaction history is a very straightforward operation, many customers are still unfamiliar with it.
To see your PayPal transaction history, follow these simple steps:
Launch your PayPal account, and enter your login details.

Navigate to Activity

It lets you choose the transactions by type, status, or date.

You may quickly verify your transaction history by following these instructions anytime you have doubts about potential fraud in your PayPal account.
Can I Have Multiple PayPal Accounts?
Yes. You are allowed to have one Personal account and a Business account. The number of debit or credit cards, email addresses, and bank accounts you may add to your account is unlimited.
Each one requires a unique email address and set of financial data. You can also switch from a Personal to a Business account.
How Do You Know Your PayPal Account Has Been Hacked?
It is difficult to know if you've been hacked, which is why many Paypal users fall victim. Below are ways to identify if you've been hacked.
Suspicious Notifications: Keep an eye out for messages informing you of updates to your account information or profile, such as your name or email. Your account may have been hacked.
Unlawful Activity: This is most likely the clear indicator of a PayPal breach. Look into any incoming or departing transactions if they weren't authorized or anticipated.
Even tiny sums of money should be regarded carefully since hackers frequently transfer little sums initially to evaluate the situation.
Refusal of Payments: You should immediately investigate the cause of the denial if you can't make a PayPal transaction online.
If you have a hacked PayPal account, just know you can lose your money anytime. You need to take immediate action.
Common Ways Hackers Use to Hack Your PayPal Accounts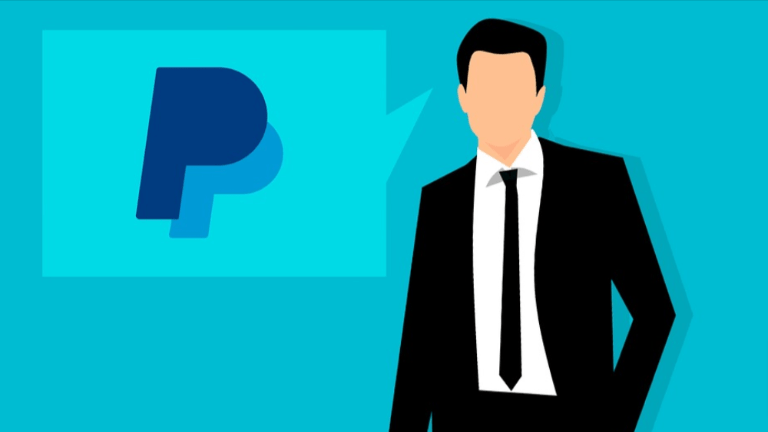 You'll be more capable of safeguarding your account if you know how hackers infiltrate accounts. Here are a few methods by which hackers access PayPal payments and accounts.
1. Overpayment Scam
You receive a substantial PayPal payment from a customer than the purchase cost and then request that you transfer the excess.
They can claim that the additional money is for shipping charges, that they unintentionally overpaid you, that it's a bonus for your excellent service, or that it's for the anguish they caused you. They could even demand that you send their shipper the shipping costs.
These scammers may have paid using a credit card, bank account information, or stolen checking account.
You don't automatically own the funds placed into your account. If the genuine account proprietor reports fraudulent activity, the funds might be removed from your account.
Never send money to an unfamiliar party. A trustworthy customer won't overcharge you for a purchase.
Therefore, consider canceling the purchase if a client overpays and requests that you send them the difference since they may be fraudulent.
2. Phishing Email or Message
If a message, email, or link to a fraudulent website is sent, be aware that you will be conned. Send it to [email protected] and then discard it.
They will look into it on your behalf. Do not contact any stated phone number, click links, or download files.
3. Advance Fee Fraud
If you receive a free money offer, there is always a catch. Before sending you the millions, they promise con artists will dupe you into transferring a smaller sum (for legal paperwork, taxes, etc.). Don't transfer money to strangers.
4. Prize Winnings
Texts requesting a little processing charge to acquire fantastic prizes are frequently a hoax. Despite sending the handling charge, you receive nothing in return. A genuine reward will not need you to spend to acquire it.
PayPal does a great job of keeping track of login activities. If they think your account has been compromised, they will limit it.
Nonetheless, it is ultimately the responsibility of each account owner to make sure they have taken the required precautions to guard against account hacking.
How Can I Prevent Someone From Accessing My PayPal Account?
You must act as soon as you suspect your details have been taken to prevent further damage to your financial reputation. Here are the actions you need to take:
1. Change Your Passwords
Reset the passwords on all of your internet accounts right now. This incorporates email accounts, as hackers might use them to obtain entry to other internet accounts.
Verify that your online accounts have the most recent version of your contact information.
Also, check your accounts to ensure no unauthorized email addresses or phone numbers have been added.
After resetting the account's login, hackers mostly use these to log back into the account.
Check your email account for anything odd because this might indicate how recently you have been infiltrated.
In addition, it can help you prepare for discussions with your financial institutions and police enforcement, if necessary.
2. Contact PayPal 
Please get in touch with them right once if you think your account has been hacked. Moreover, give your credit card firms and banks a call. Inform them of what has occurred, ask for ways to help, and ask them to speak with the fraud division.
3. Report it to Law Enforcement
Make a report straight away by calling the local police. This will increase your legitimacy while dealing with banks and credit card issuers.
Final Word
It is essential to check your PayPal login activity because it might help you see how many devices have your logins.
That will enable you to identify a suspicious login and find ways to stop them from hacking you.
If you've any thoughts on How to Check PayPal Login Activity?, then feel free to drop in below comment box. Also, please subscribe to our DigitBin YouTube channel for videos tutorials. Cheers!