Video editing software has made it easier for us to edit videos instantly and make them look more interesting and attractive. Today, there is a lot of free and paid software available for beginners as well as professionals. However, when we talk about the best video editors for Mac, we always confuse things up.
So, to avoid such confusion and help you select the perfect video editor for your Mac device, here we have listed some of the best ones. We have covered the best options for editors of all categories, including beginners, intermediate, and professionals.
Best Video Editing Apps for Mac
Here are the Best Free Video Editing Software Application for your Macbook PC.
1. Adobe Premiere Pro CC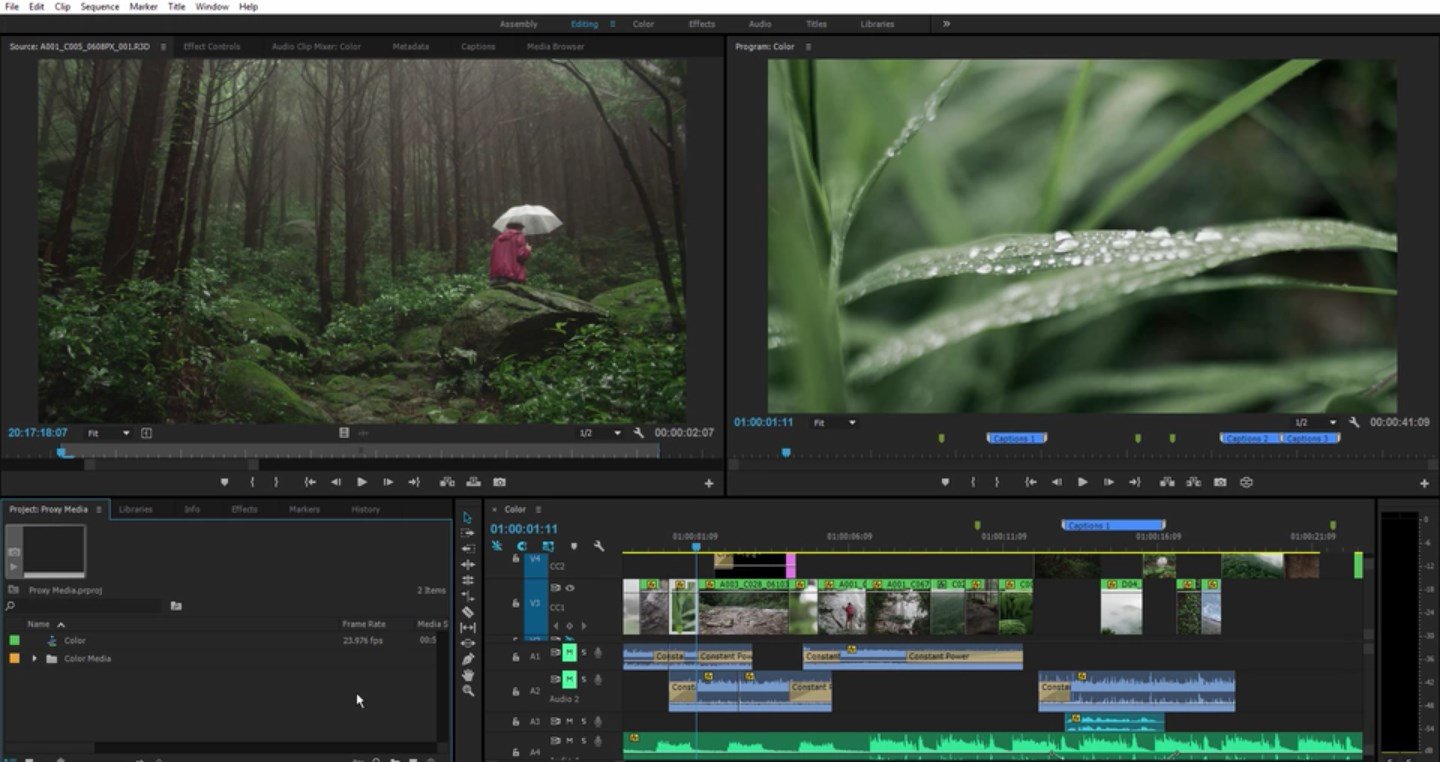 A dream video editing software for every video editor. Adobe Premiere Pro CC is the leading video editor in the industry. It comes with unimaginable numbers of features starting from the basics to the extremely advanced ones. Although it is one of the most expensive ones, it still is worth paying for.
According to Adobe, "The video editor is one of the Best in the industry, and 'Adobe' did a fantastic job in it."  They say, "the UI is simple and easy to use". Also, it offers a tremendous number of features, which is loved by millions around the globe
2. Apple Final Cut Pro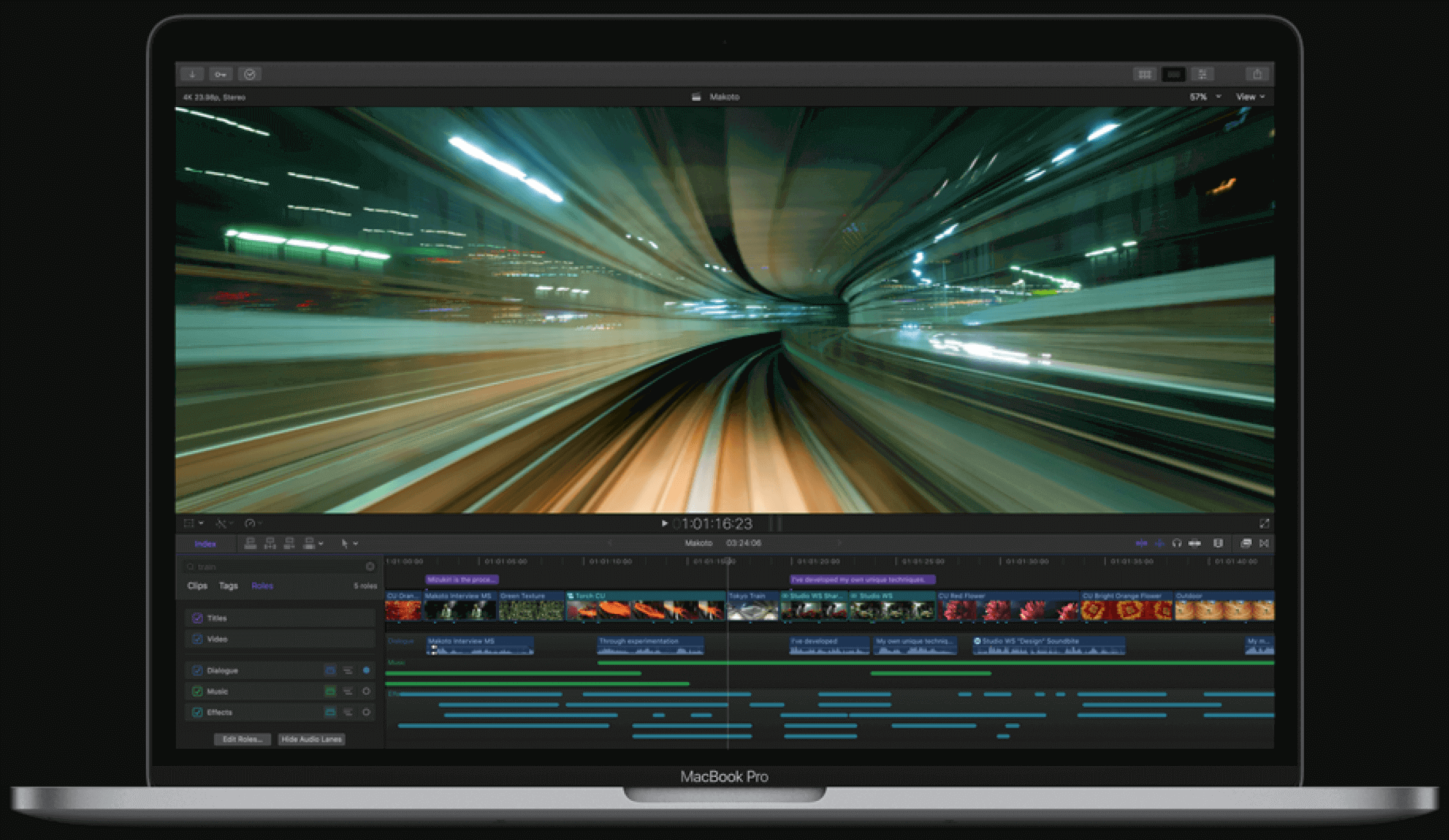 Apple's Final Cut Pro is yet another great pick up in case you are not looking for one from Adobe. This is an ideal video editor for professional use and is one of the best for Mac users. The editor provides all the top-notch editing features and further combines media organization and video editing.
Mostly, content creators who use the Apple ecosystem rely on Final Cut Pro for their video editing needs. It was released back in 2009 by Apple and since then, it is the go-to software for video editing if using a MacBook.
Download | Paid (90 Days Free Trial)
3. Avidemux
Avidemux is an open-source, easy-to-use video editor for Mac. The software is perfect for performing basic tasks such as cutting, cropping, filtering, etc. It's high-compatibility with multiple video formats is its most highlighted feature. Besides, it is free software supporting various formats of audio, video, and images under a single roof.
4. OpenShot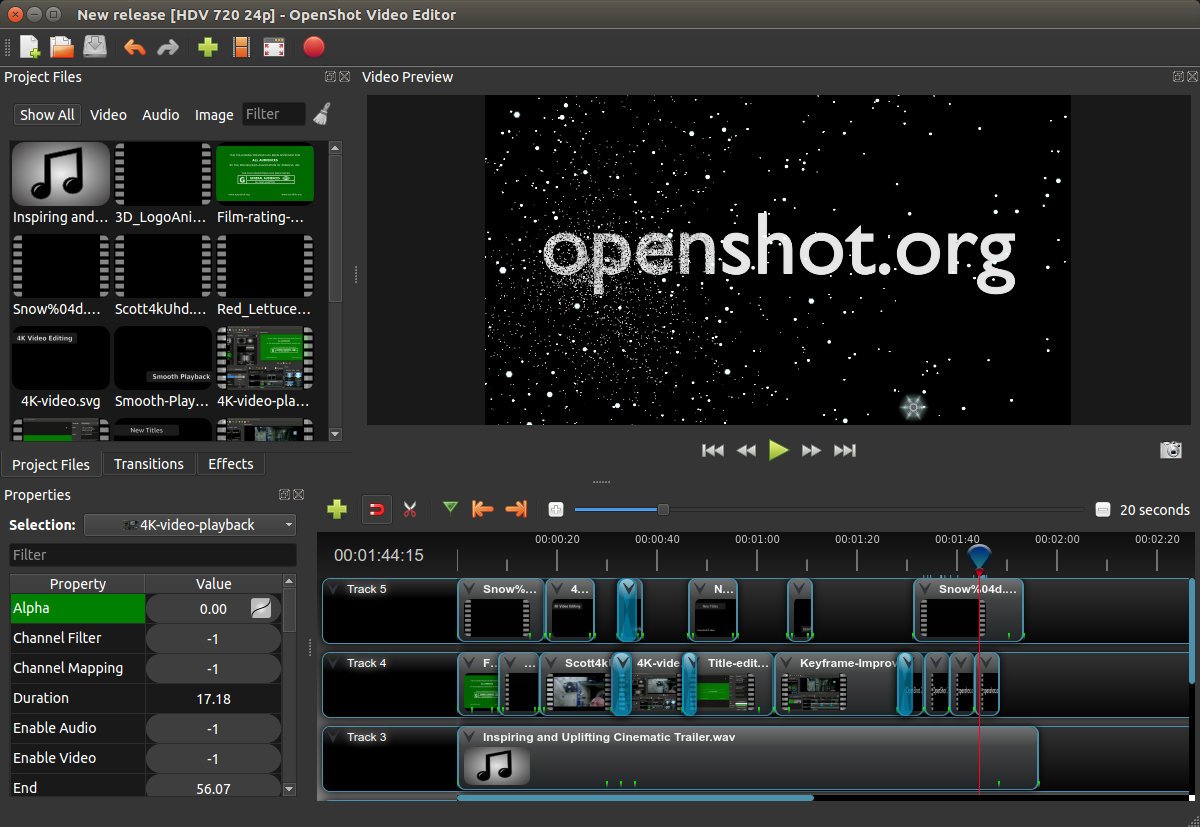 It is a very simple video editor, especially beneficial for beginners. OpenShot features a clean and simple interface and is very easy to navigate. The software includes limited features, particularly for basic video editing. OpenShot can be a really interesting choice if you want to do basic changes to your video in a very short time.
You can perform all the basic editing needed like, trim, animation, keyframes, Audio envelope, Time Lapse, 3D, and more. An easy to use free editor for YouTube with the functionalities just enough to create a perfect YouTube Video as a creator.
5. Apple iMovie
Apple iMovie is a pre-loaded software with every Mac device. The software is completely free of cost and includes some of the most interesting features to give your video a totally different look. It even supports 4K video editing, and you can further use it on your iPhone and iPad as well.
6. Filmora
Filmora made itself into the list due to its simplicity and stylish features. The interface is very clean, making it possible to be used by even a first time user. The drag-and-drop feature makes it one of the most efficient video editor for Mac. Moreover, Filmora offers some of the most cool-looking transition effects too.
The App helps you create some stunning videos using clips and images. For those who are familiar with Editing tools for them, it is no brainer how popular the software is for PC. You can create layers of media and impart effects.
7. Blender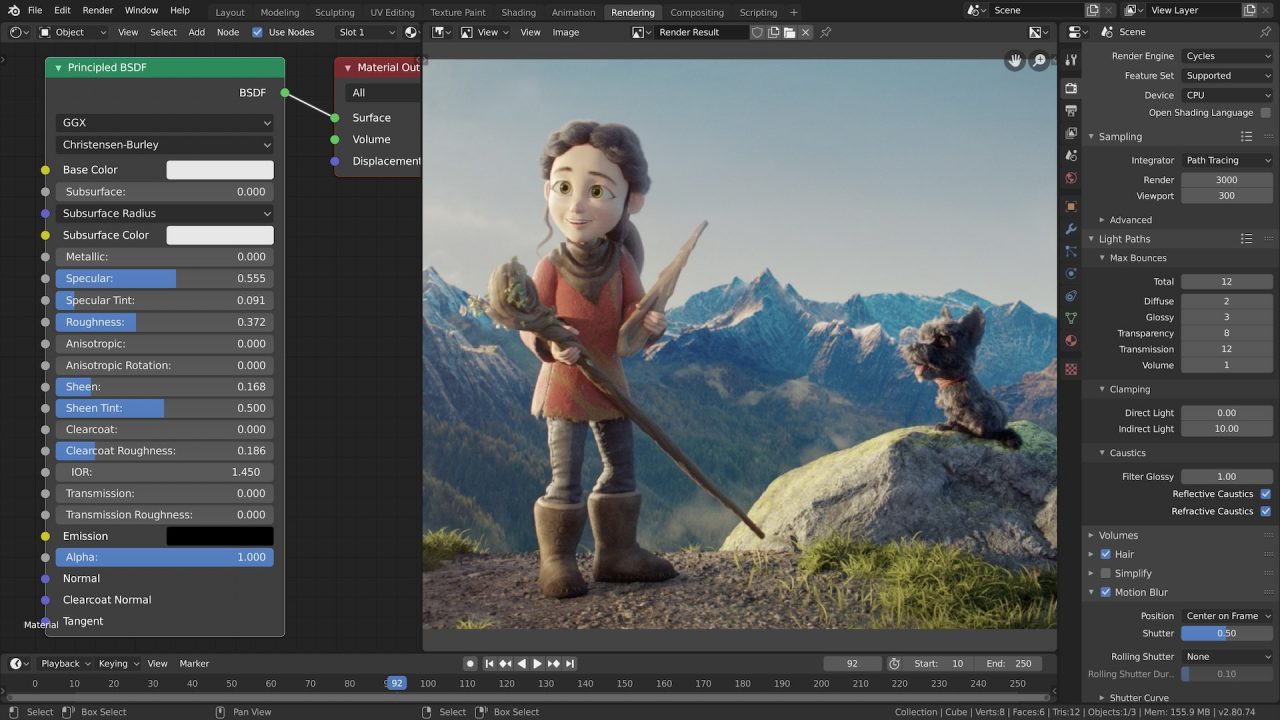 Blender is available for multiple OS, including Mac. This 3D graphic editor lets you create and design the best 2D and 3D graphic animations. It has a bunch of high-quality, diverse tools like brushes and several other sculpting tools. Blender also supports CPU and GPU rendering as well.
If you are looking to produce a truly professional video for free, Blender is a solid option. On the video editing side, there are a ton of features, including transitions, mosaics, speed control, filters, adjustment layers, Audio Mixing & Dubbing, Keyframes and more.
8. DaVinci Resolve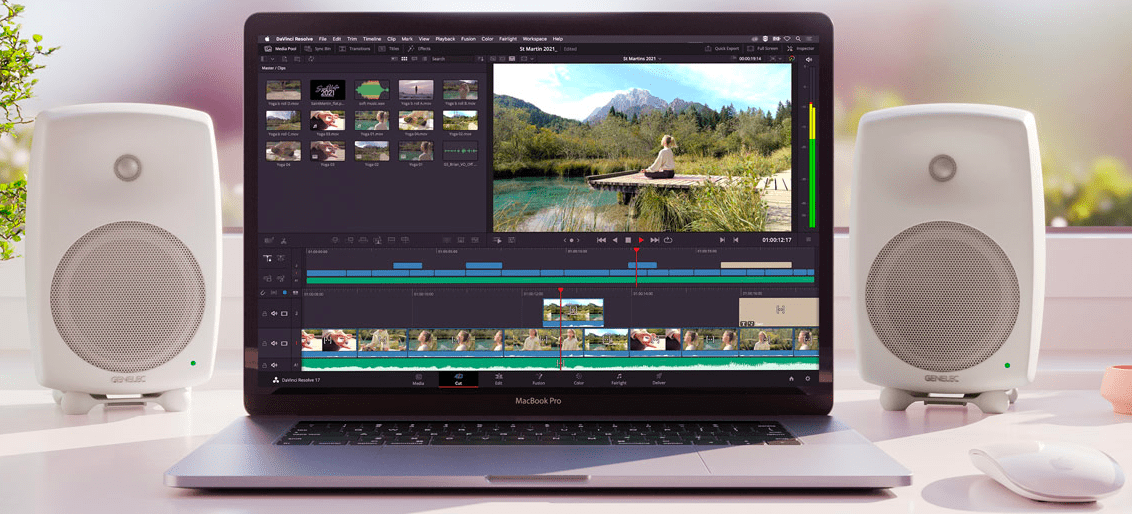 DaVinci Resolve is simply a combination of simplicity, quality, and higher capability. It has a very user-friendly interface and a stunning image creating capacity. The Studio edition of this enhanced video editor comes for a good price; however, you can use its basic edition without paying a single penny.
It is arguably one of the most advanced video editors on this best video editor list. No doubts! Many Professionals, Youtubers, and intermediate filmmakers use this extraordinary piece of art. Its ease of use, power, portability, and reliability adds up in its charm, and also, the very robust support for all the platforms (Mac, Windows, Linux) acts as a bonus.
9. Kdenlive
Unlike iMovie or Filmora, Kdenlive is ideally suitable for the semi-pros and professional video editors. The editor comes with tons of high-quality editing features and supports all popular media types. Besides, it even supports creating proxy files for editing larger files with ease.
10. HyperEngine-AV
HyperEngine-AV is a powerful option using which you can create amazing slideshows. It even allows you to screen record your desktop screen and edit videos accordingly. Although it does not include excessive high-level features, it is still a good pick that comes for free.
11. ZS4 Video Editor
ZS4 is an easy-to-use video editor for Mac. It allows you to edit photos, videos, and various audio files with ease. It has a collection of more than 120 different cool video-effects. Apart from Mac, the ZS4 editor is also available for Windows and Linux as well.
12. ShotCut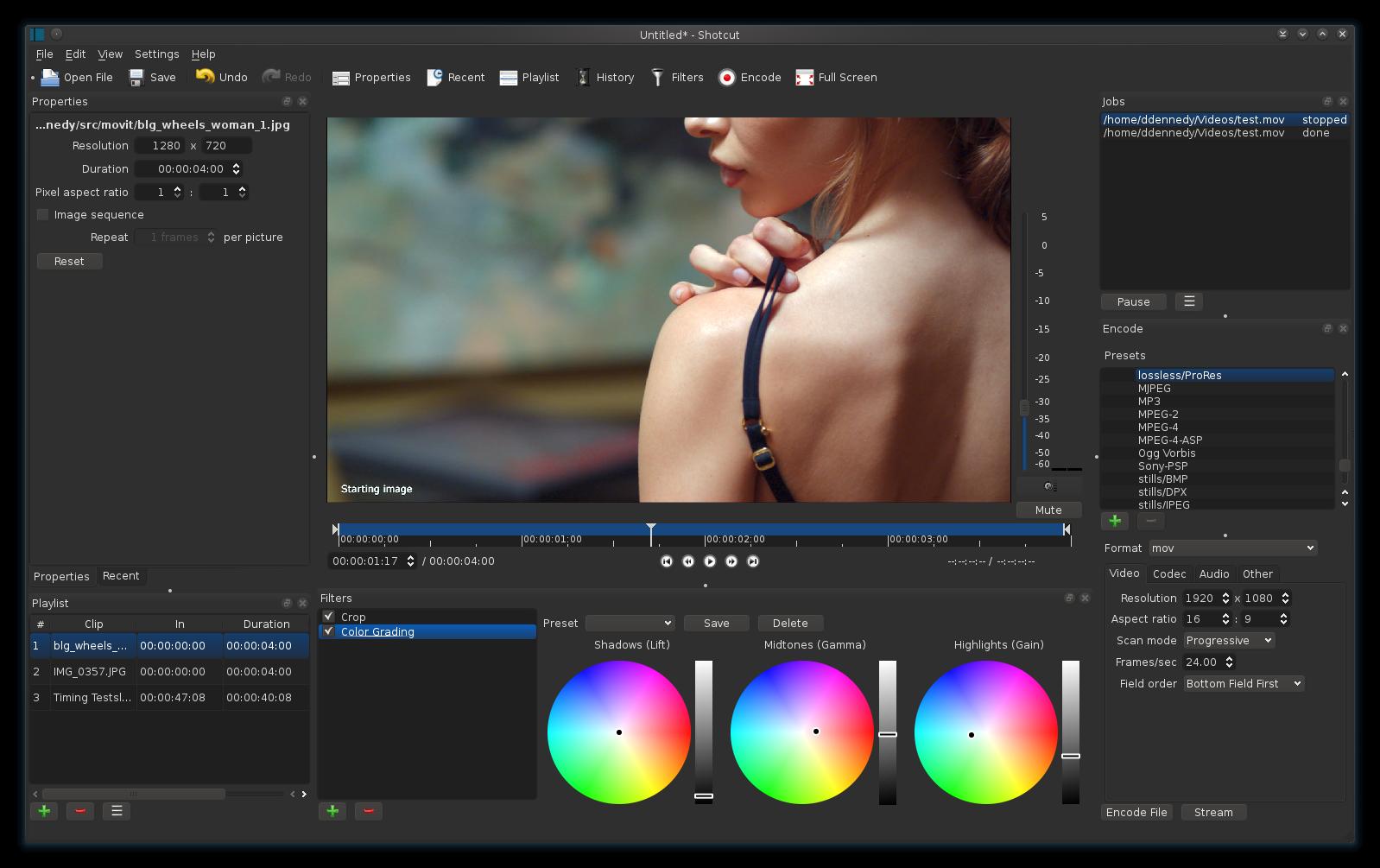 ShotCut is very much similar to OpenShot, which comes with most of the basic video editing tools. The interface is comparatively much simpler, and it includes a couple of other features, making it a better alternative to OpenShot for Mac users.
You get the support for a large number of formats so there is no need to import the content and start native editing without a delay. When it comes to Audio you get a plethora of features and functions with filters, controls, mixing, spectrum analyses, envelope, voice controls, and more.
On the Video front also gets a number of features to make content appealing. You can trim, add layers, effects, images, audios, effects, and more. Shotcut is the best software if you are looking for creating some professional YouTube Videos. Though the usage is complex and tricky, the mammoth features will make you want it.
13. Lightworks
Lightworks is a professional level video editor available for both Windows and Mac users. The editor comes feature-packed with a massive number of editing tools. It even supports proxy for 4K video editing and is a lightweight video editor with all the essentials in a single place.
Though considered a little advanced, you can create some cinematic VFX and effects for free. The Lightworks has a very simple UI with all the required tools and features. The lightworkers also house a plethora of royalty-free music and effects. You do not need to pay for any feature but the only thing you need to pay for is output format.
14. HitFilm Express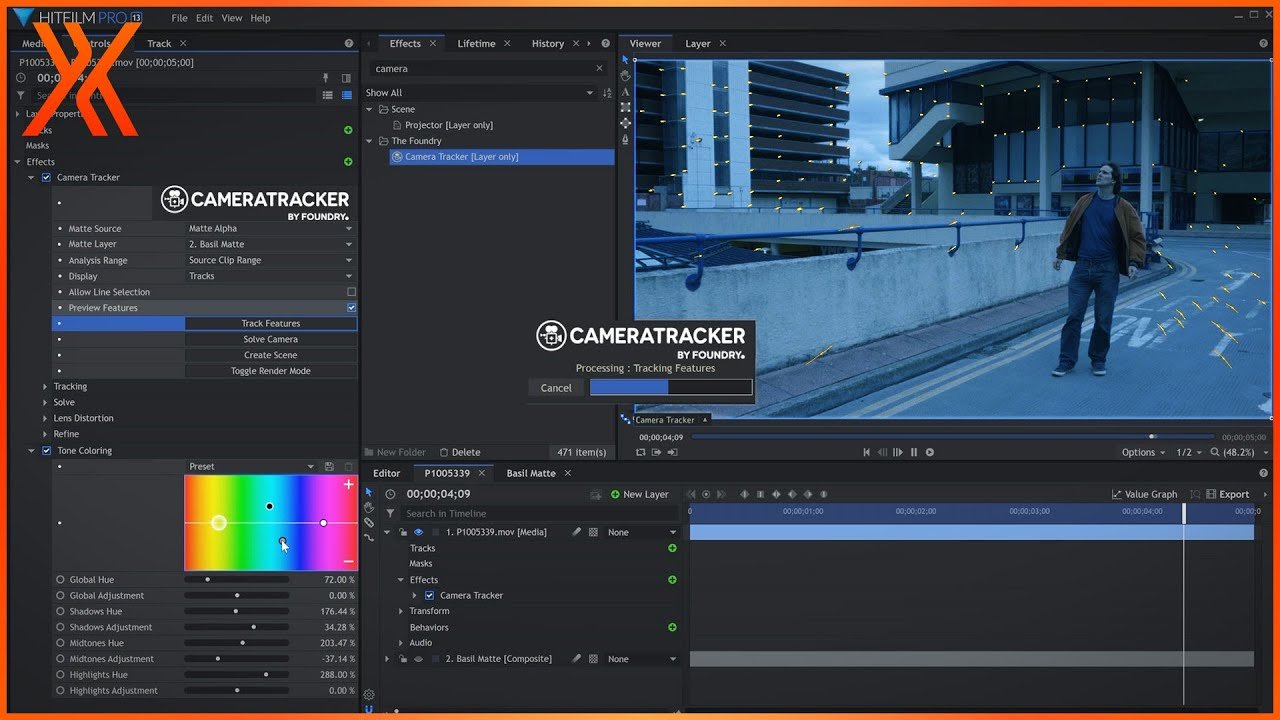 If you have ever used Adobe After Effects, you will find Hitfilm Express a much easier one. It is comparatively a simpler option with all the needful features and tools. There are around 500 professional video effects and also provide a proxy for 4K videos.
"HitFilm Express" is among the most professional video editors on this list. It offers 180 special effects along with all the basic and advanced features. Many users love this. They use HitFilm Express to enhance their video editing skills.
15. Shred Video
Shred Video is a fun-to-do video editor that includes a couple of amazing features. It is a free editor that allows you to apply basic edits to your videos. What's even interesting is, you can upload your best videos on the Shred account and enjoy watching it from any device through the web.
From Editor's Desk
So, these were our top 15 picks for the best video editor for Mac OS. Some of these software support cross-platform while some are limited to Mac users only. For beginners, free video editors like iMovie or OpenShot can be the perfect picks. Do share your favorite Mac editor and tell us why do you find it so appealing.
If you've any thoughts on Best Video Editor Software for Mac, then feel free to drop in below comment box. Also, please subscribe to our DigitBin YouTube channel for videos tutorials. Cheers!