There is no denying that we live in a digital world, and everything around us is becoming a part of it. Like for example, the photographs that we click. There was a time when clicking the photographs to develop and place them in the album used to be a long process.
But with changing times, this process has altered we hardly get the photographs developed. Rather we prefer storing the photographs in the digital format on our laptop/PC/Mobile.  So to manage these digital images we need a tool, known as the Image viewer app.
This app can efficiently manage common image file formats like PNG, JPG, TIFF, etc. You can also perform functions like zooming and rotation, screen capture, viewing a slideshow, etc. Here is a list of paid and free Image Viewer apps available in the market.
ImageGlass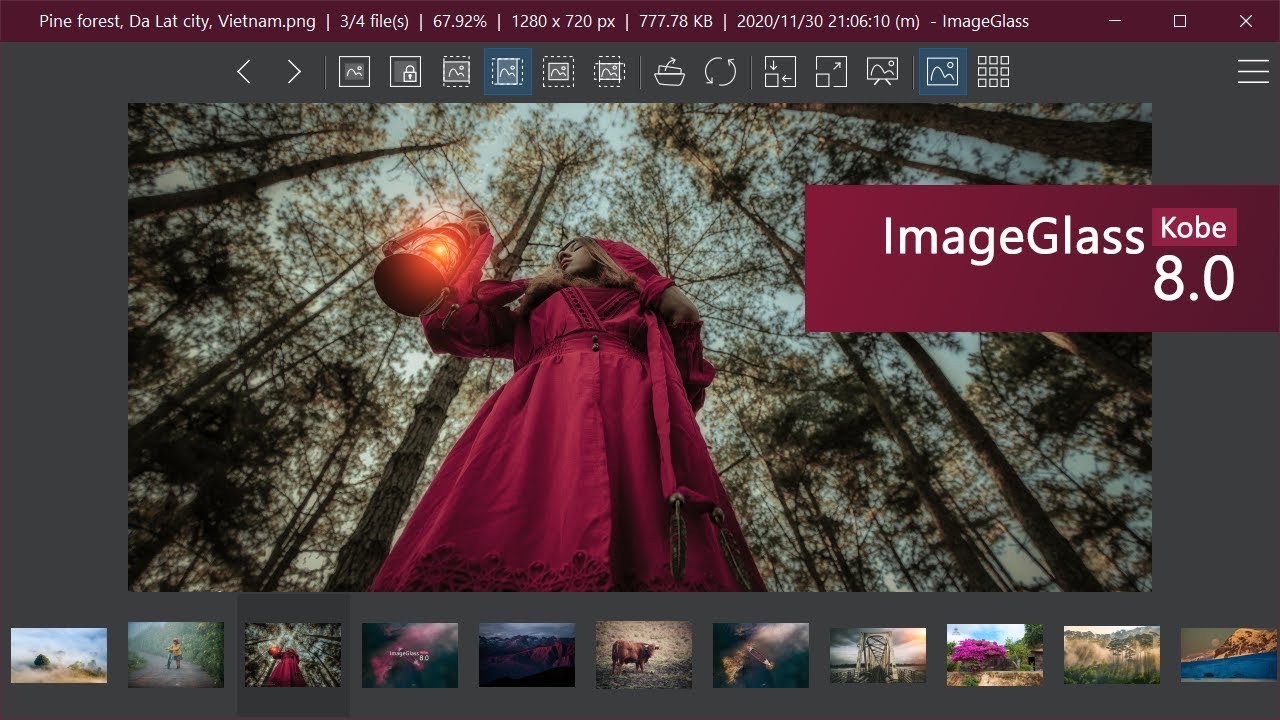 The ImageGlass website reads that it is lightweight and a versatile image viewer app. One of the highlights of the tool is that it's free and open source. Let's look at what it has to offer.
Compatible with 70+ formats including PNG, GIF, SVG, and HEIC, RAW to name a few.
Opens the image directly from the clipboard.
6 zoom modes and 4 window modes are available
Allows picking and converting the image into 4 color formats including RGBA, HEXA, CMYK, and HSLA.
User-friendly interface with a customizable toolbar.
Offers Multilanguage supports for the user.
FastStone Image Viewer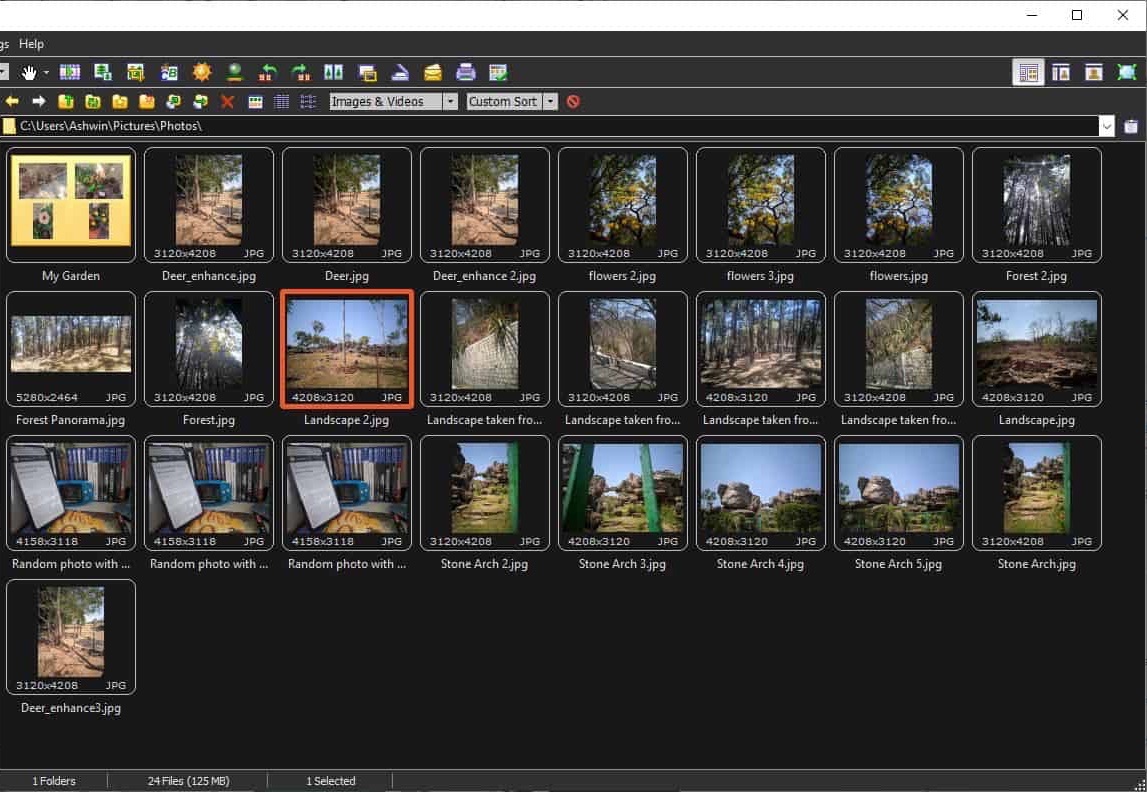 This app is fast, robust, and quite user-friendly; you can say it is a 3-in-1 app as it contains an image browser, converter, and editor. The app is free of cost and supports several languages. The windows app is available in three formats as a normal-install executable, a zip file, or a fully portable no-install zip file.
Relatively fast high-quality image thumbnail viewing.
Supports all major graphic formats like BMP, JPEG, JPEG 2000, animated GIF, PNG, PCX, TIFF, WMF, ICO, and TGA, and RAW formats such as Canon's CR2 and CR3, and Sony's ARW.
Red-eye removal, emailing, resizing, cropping, retouching and color adjustments, and  lossless JPEG transitions
Image editing like Resize/resample, rotate/flip, crop, sharpen/blur, adjust lighting/colors/curves/levels etc.
Capture images from a scanner. Also, supports batch scanning for PDF, TIFF, JPEG, and PNG formats
Use FastStone to move images from your camera's memory card to your computer.
XnView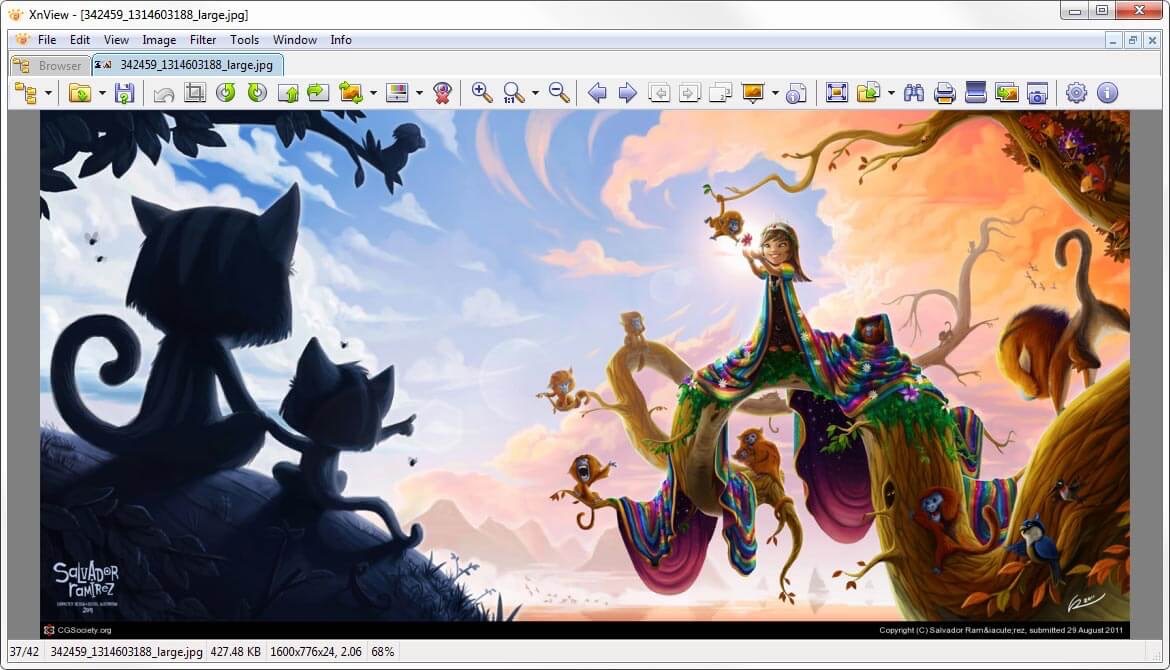 Moving onto the next app we have XnView which is an image and file manager. One of the USPs of the app is that it supports 500 image formats. The app is free for private, educational purposes.
Photo viewing features like thumbnail, full screen, and FilmStrip View are available.
Photo editing features like resize, rotate, crop the image available.
Modify the colors, apply filters
Screen capture function available
Also, you can find the duplicate files, batch image converter.
IrfanView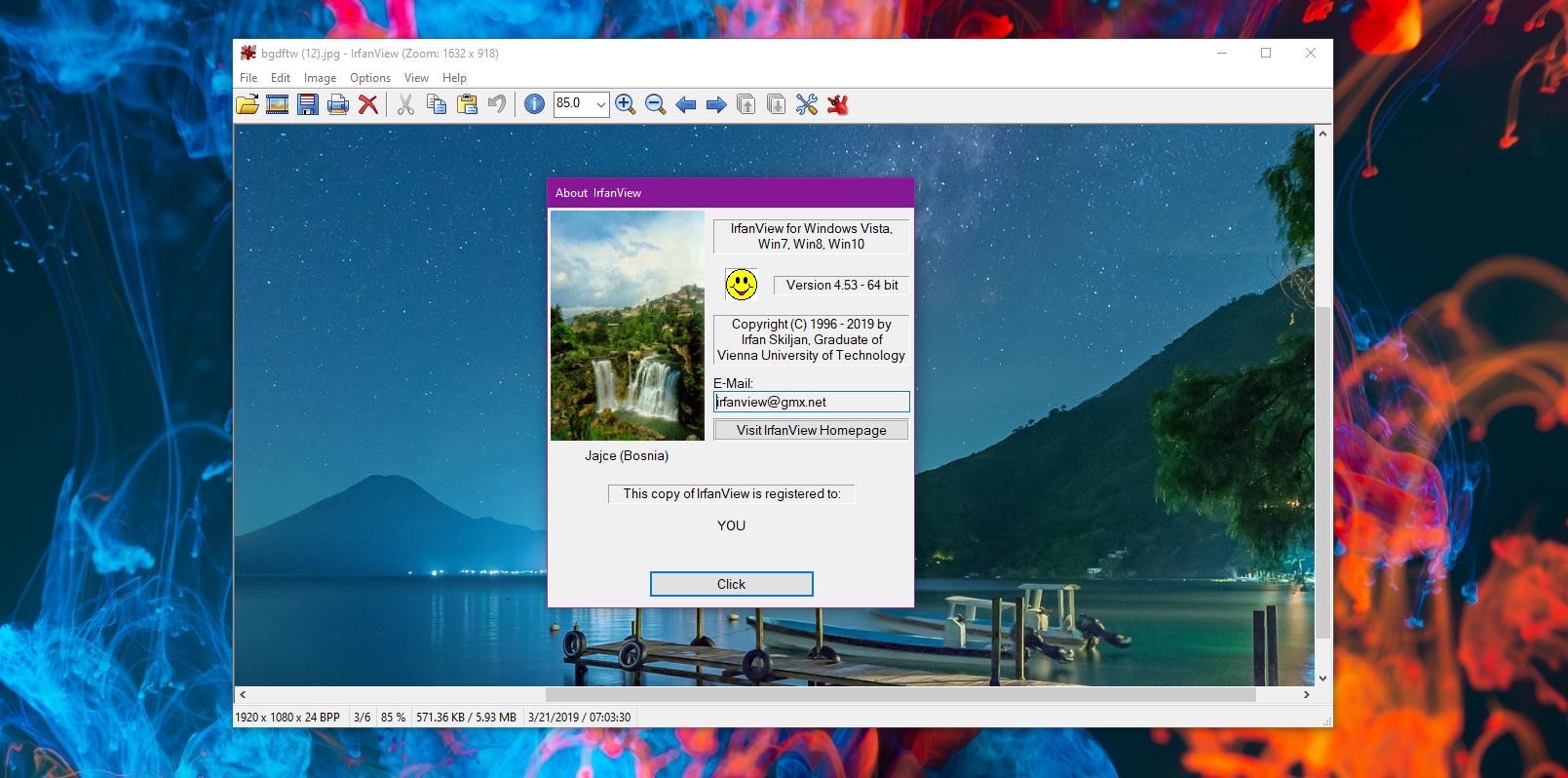 One of the popular image viewer and editor applications is IrfanView. It is created by Irfan Škiljan in 1996. It is known for its speed, compact size (5MB), and easy-to-use features. It is available free of cost for non-commercial use.
Supports over 70 file formats like PDF, BMP, TIFF, PSD, and many more.
The batch conversion feature can manipulate the file and performs functions like cropping, resizing, changing color depth, mirroring, rotating, and changing color balance.
IrfanView supports Plugins to handle several additional image, video, and sound formats. The Thumbnail feature manages and organizes files ranging from 50 × 50 to 600 × 600 pixels.
Other features like screen capture, email option, support for Adobe Photoshop filter are available.
digiKam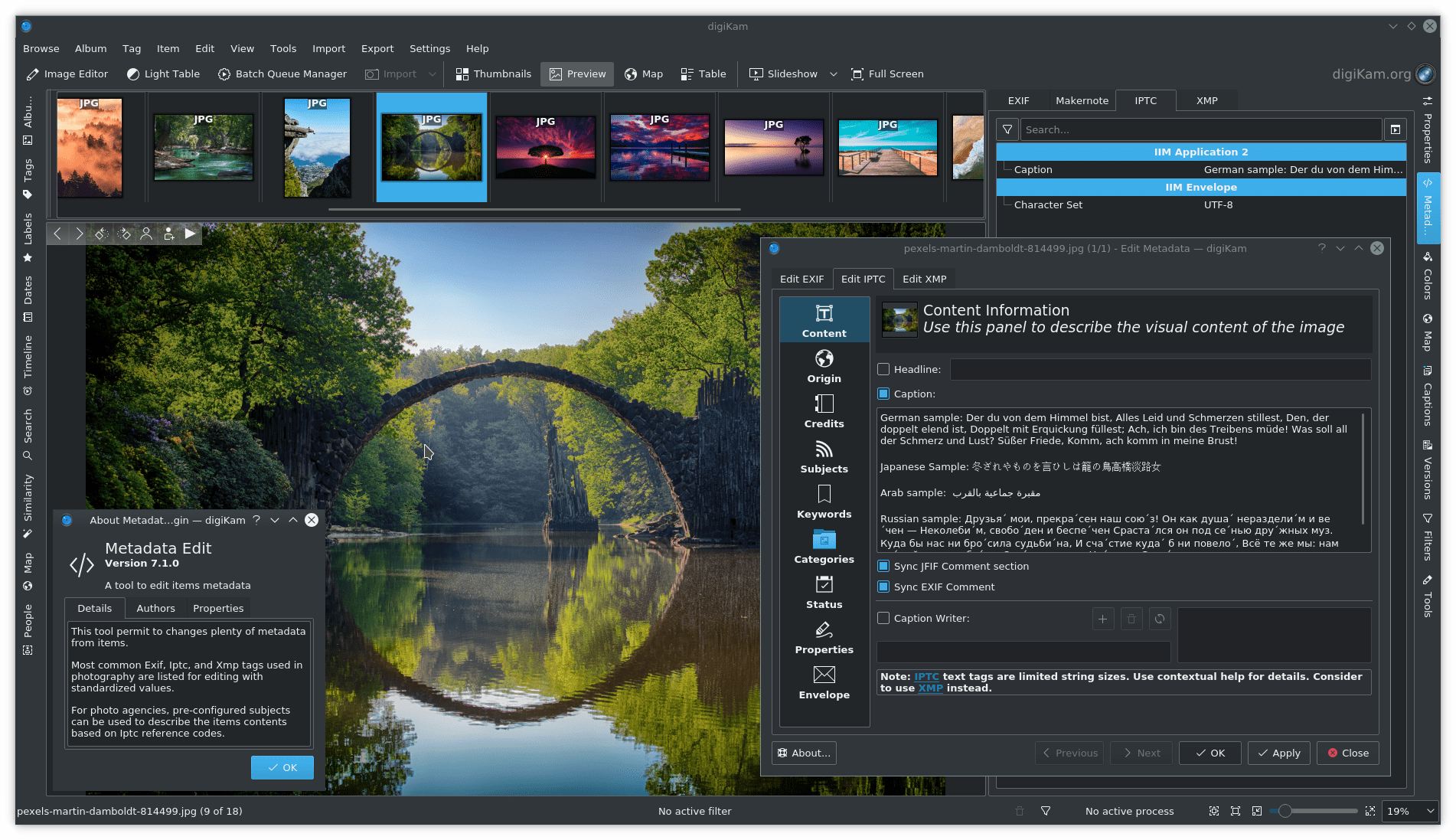 digiKam is an open-source photo viewer and all in all a photo management tool. Its comprehensive features provide the necessary tools to import, manage, edit the images. Let's try to know more about it.
Transfer files, and videos from the camera or your SD card, USB to your computer.
Editing made easy with digiKam allows adjusting colors, cropping, and tools to fix the curves and panorama/Image stitching.
A plethora of Plugins to support the import and export of images allows batch process.
Also manage to play video files, uses two libraries to support and play media.
Adobe Photoshop Elements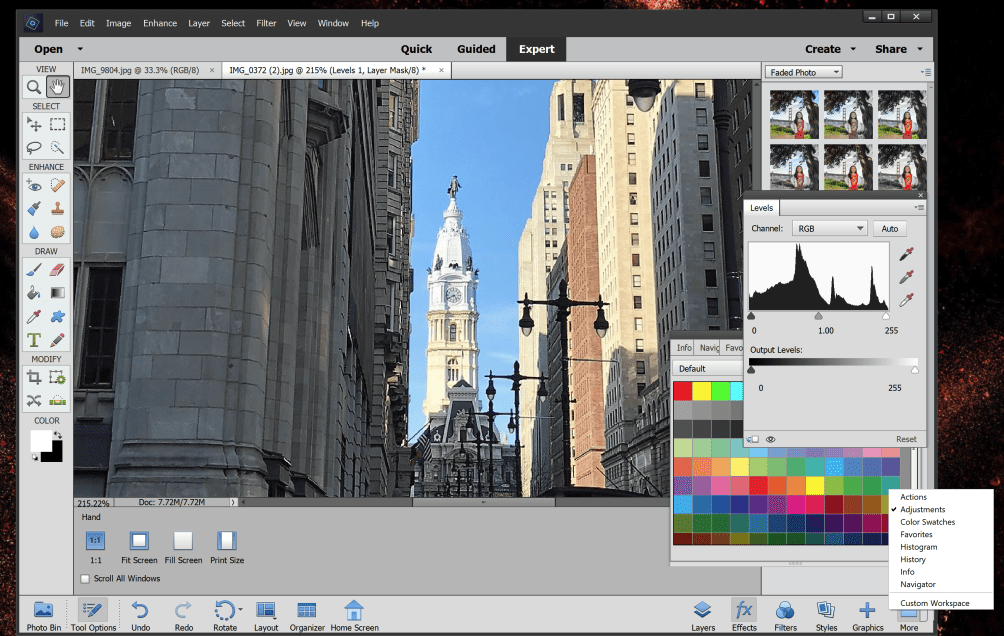 This app facilitates you to create, edit, organize and share photos. You get some cool features like adding motion to the still images, putting quotes/messages on the image, and sharing on social media. The app is paid and has a 3-day trial available.
Create landscapes easily and the way you want.
Customize photos with duotone effects.
Select an object and move, scale, and duplicate it.
You can segregate the images based on albums, tags, and people and get it backed up automatically.
Movavi Photo Manager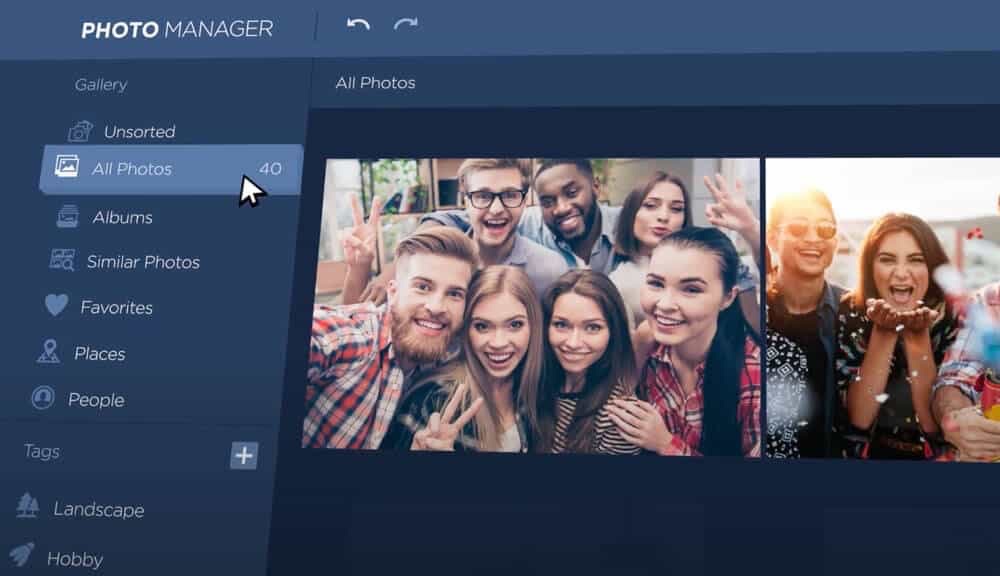 The next tool enables you to arrange and manage the digital photo gallery efficiently. The multi-featured app allows organizing, editing, and backup the photos. You can let the app take care of the management while you can sit back and relish the memories. The app is paid and is also available for a free trial.
Supports multiple image formats like RAW, JPEG, PNG, etc.
The tool does the job of organizing, finding duplicates, and editing images.
Organizes the photos based on facial recognition, photo tagging, Geolocation,
Creates album automatically based on the date of image and location.
HoneyView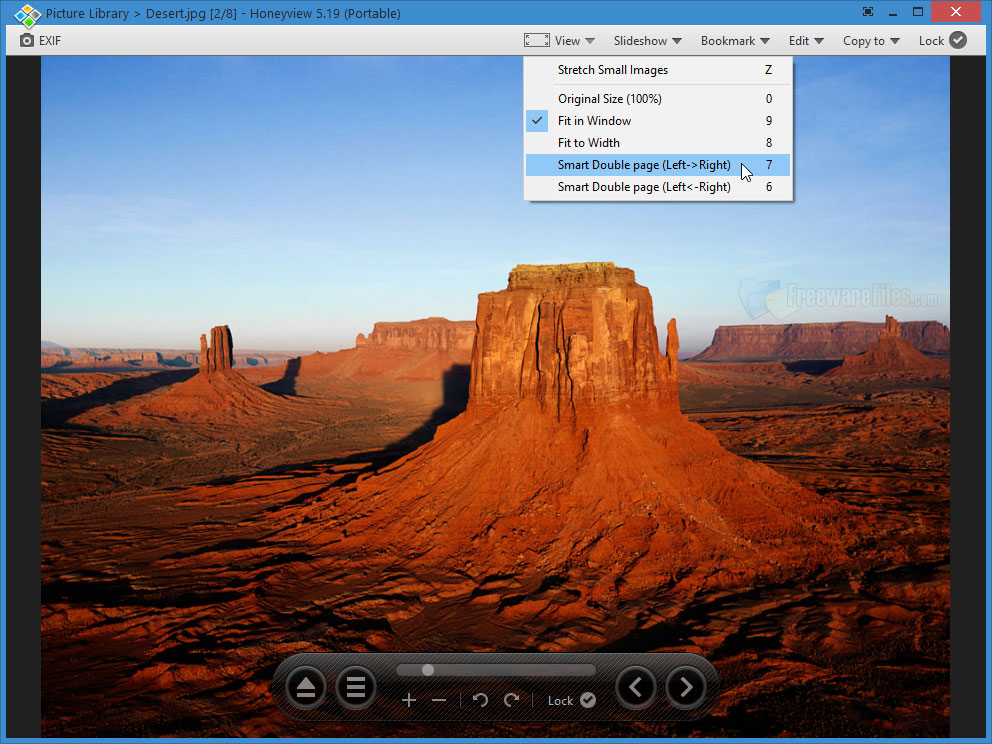 HoneyView is a fast and powerful image viewer. It is lightweight and supports many formats. Supported formats include BMP, JPG, GIF, PNG, PSD, DDS, JXR, WebP, and many more. Raw image formats like DNG, CR2, CRW, NEF, NRW, ORF, RW2 are supported too. Batch resizing and conversion are supported too. Previews of zipped files can be seen without extracting them. Its clean interface and speed are what make it a good photo viewer.
Nomacs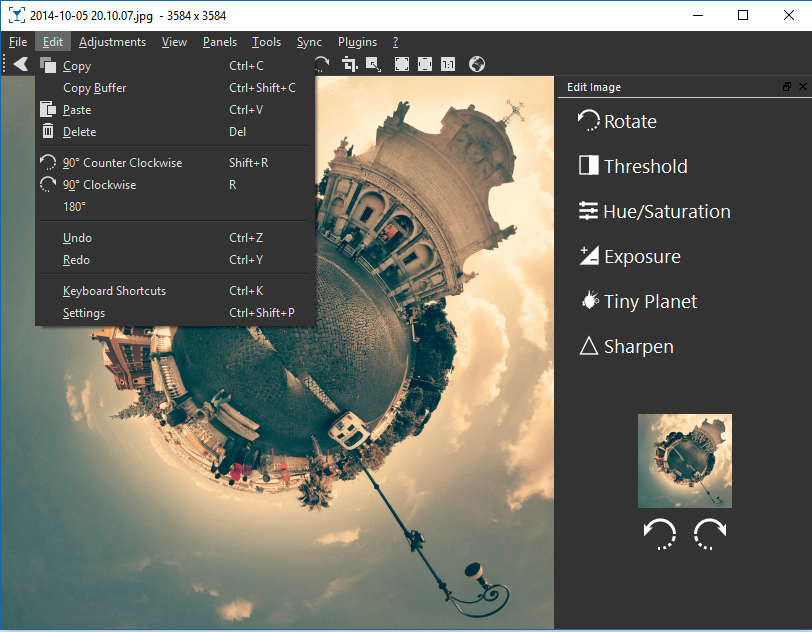 Nomacs is a free, open-source photo viewer that is available on multiple platforms like Linux, Mac, FreeBSD, Windows XP, Windows Vista, Windows 7, 8, and Windows 10. It supports many formats like JPG, PNG, TIG, BMP, JPEG2000, GIF, and raw formats too. It has a thumbnail preview feature, frameless view, file search and filter feature, slideshow creation.
Users can crop, resize, adjust color, rotate and drag and drop images, and delete and rename images. The user interface is modern and easy to understand. It is free for both private and commercial use. Users can also request features that they want on the official website of the app. This versatile image viewer and editor is a great option if you want to try it out.
If you've any thoughts on 10 Best Image Viewer Apps for Windows 11, then feel free to drop in below comment box. Also, please subscribe to our DigitBin YouTube channel for videos tutorials. Cheers!