If you have been one of the billions across the world, who make use of a Windows OS computer over a macOS computer, then there isn't much you missing here. Instead, Windows operating system provides more options and flexibility as compared to macOS. However, you may get bored with the same Windows OS themes on your computer.
Thanks to the plethora of themes available that allows you to modify your Windows OS, you can get the look of macOS on your Windows 11 computer. You can apply themes from macOS Sierra, High Sierra, or even Mojave. This guide will list down 5 of the best macOS skin/launcher for Windows 11 you can download to change the way your Windows OS laptop looks. Let us get into it.
1. macOS Transformation Pack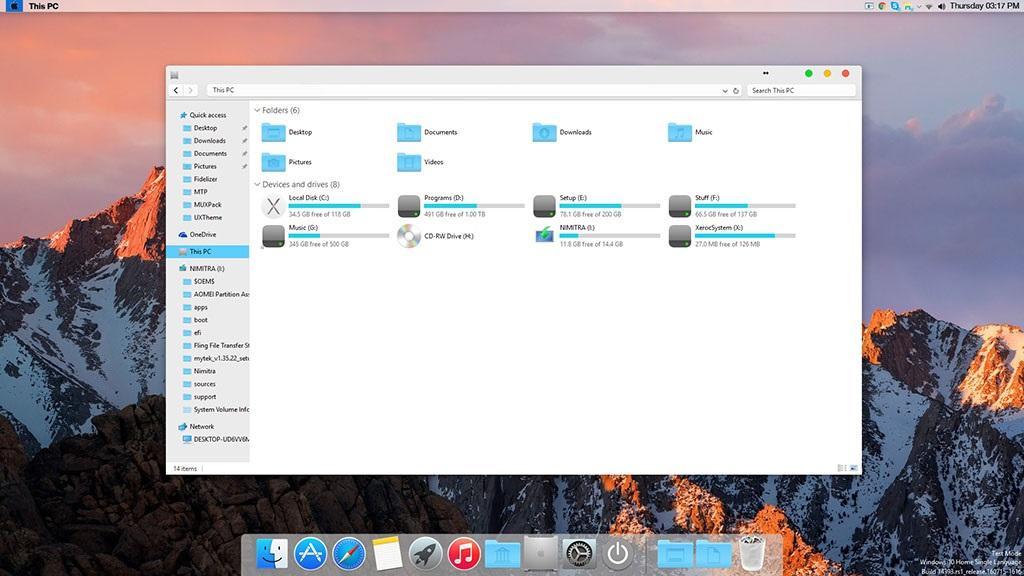 One of the best ways to transform your Windows 11 PC into a macOS look is to download the macOS transformation pack. It will change the look of your Windows 11/10/8/7 PC user interface exactly like a macOS PC. Once you apply this transformation pack, it will change the Windows 11 PC elements such as Login Screen, Wallpapers, Cursors, Themes, Fonts, Sounds, Icons, Dock, Finderbar, Dashboard, Spaces, Launchpad, and more.
The installation is pretty easy, and all you need to do is to download the macOS transformation pack and configure it as per your need. Thanks to the intelligent Metro UI design, you can configure or tweak the macOS theme as per your wish, with just a few clicks. It includes high-quality macOS wallpapers and other customization elements.
2. macOS Monterey Skin Pack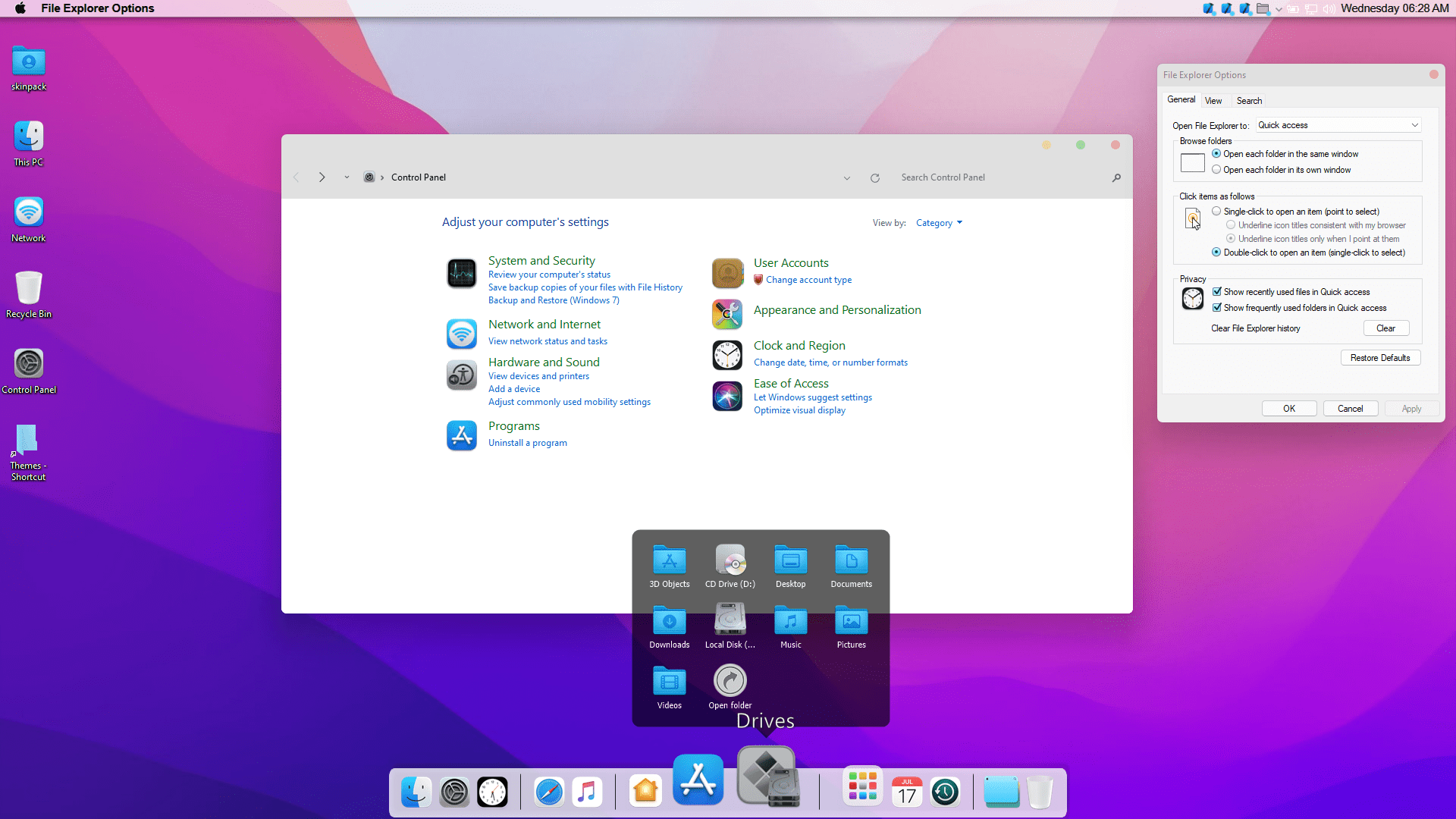 A new and updated skin pack that you can install on your Windows 11 machine to give it a macOS look is the macOS Monterey skin pack. This theme changes every element of the Windows 11 theme like it adds a high-quality bottom dock, icons, wallpapers, etc. The best setting for this skin pack is to set it at 100% scale and layout size. You can tweak this setting from the display setting.
Do note that you need to first install the UXTheme patcher before you can apply this skin pack. The full version with icons and extra features for Windows 11 is available to download for $4.99, and the Lite version without extra icons is available to download for free. So, first, try out the free version of the theme and check if this works perfectly before going for the paid version.
3. macOS Sierra for all Windows OS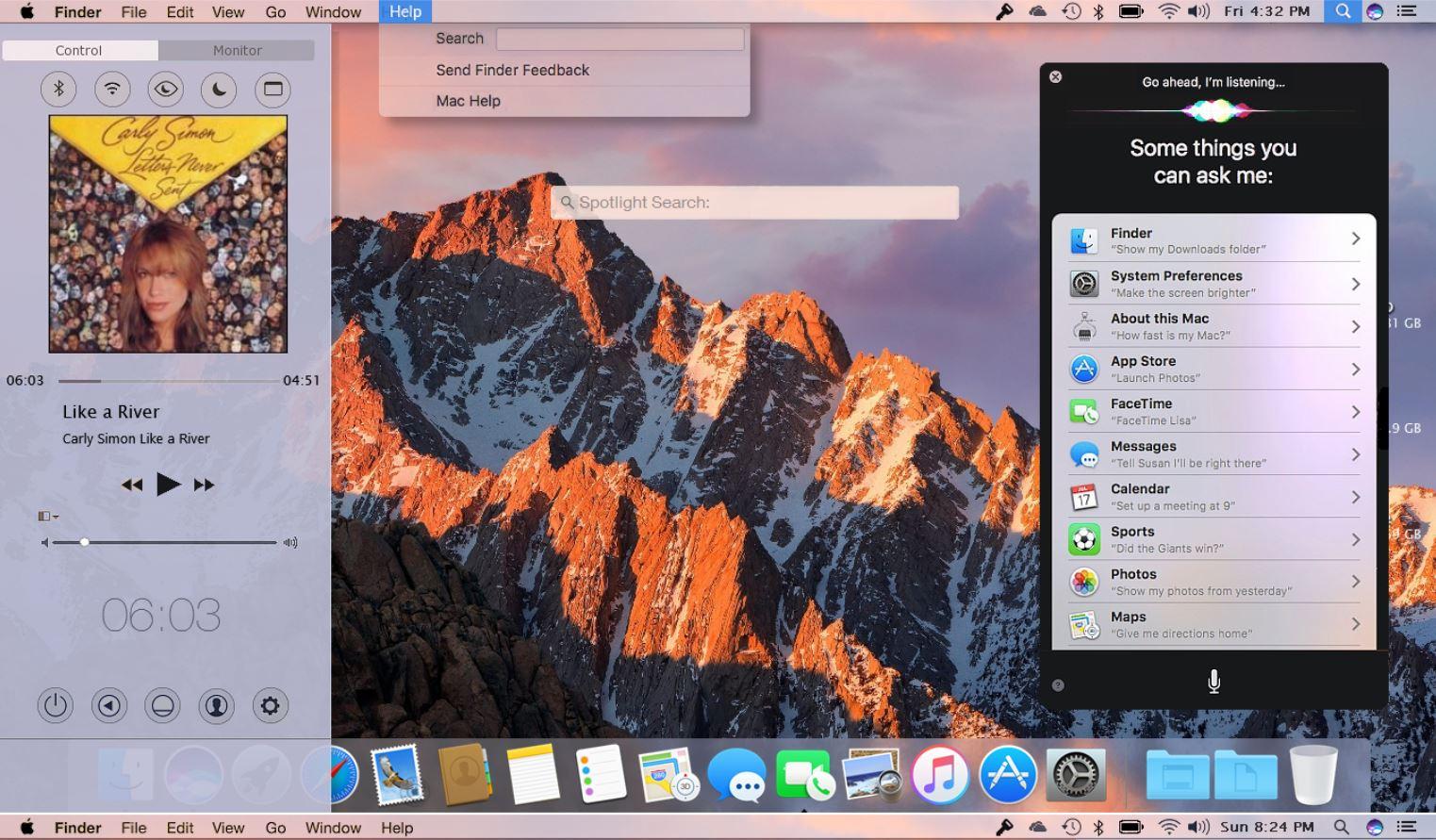 From the house of popular theming website, DevianArt, comes a brilliant Windows 11 macOS theme. All the elements included with this theme are of high quality, and you get a working notification center, fully working Finder bar, lock screen, system properties, launchpad, etc. Moreover, this theme also supports picture-in-picture mode for all sizes of videos.
There is a Siri voice assistant clone as well. Do note that in order to install this theme, you need to first install Samurize. After installing Samurize, you need to grab the macOS Sierra DevianArt theme and follow the on-screen instructions for a successful installation.
4. macOS theme (DevianArt)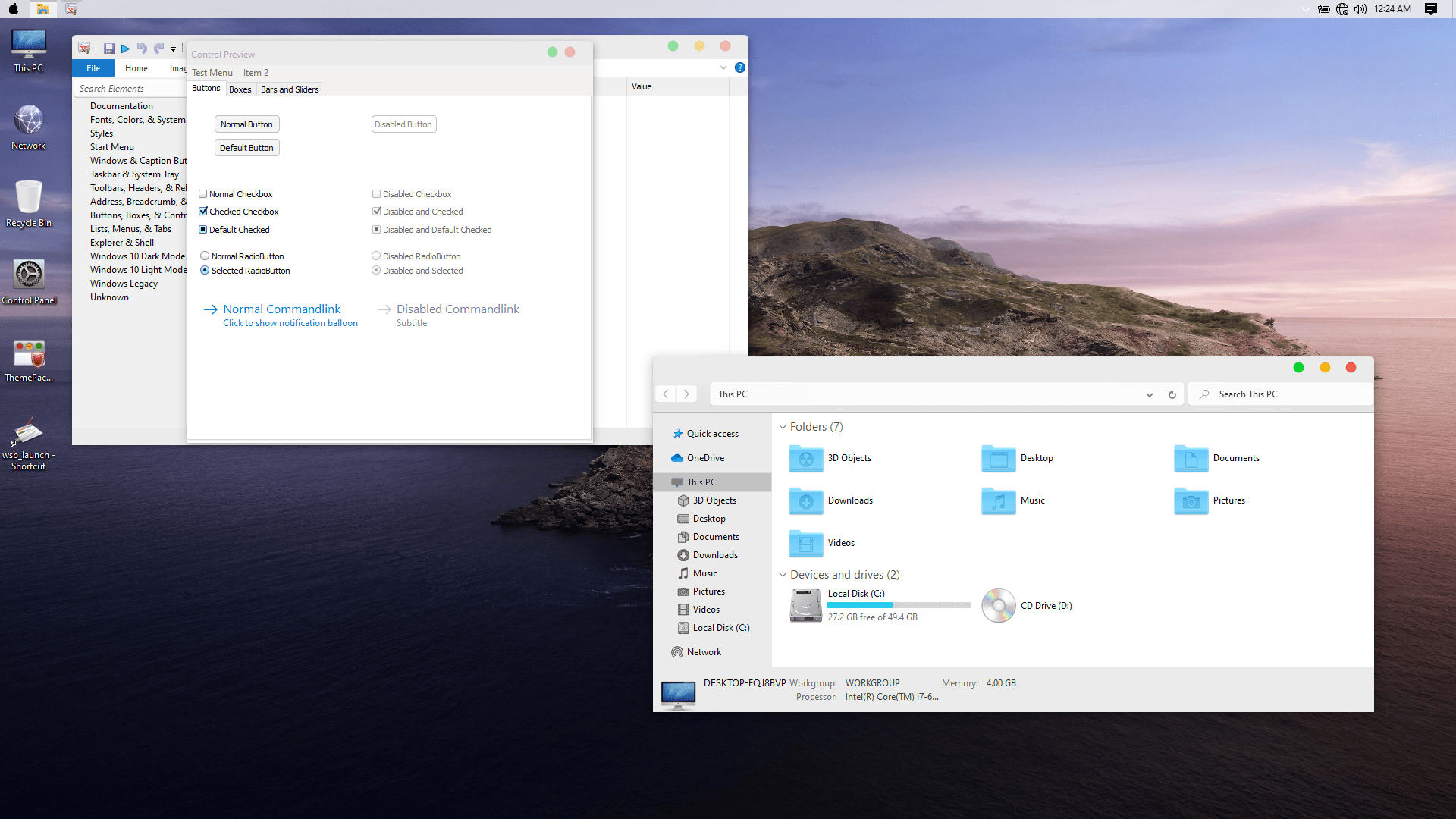 Another favored transformation pack that you can make use of to change the look of your Windows 11 PC to macOS is the macOS theme by DevianArt. This theme is a package that includes wallpapers, themes, icons, supported macOS features, and more. It applies all the macOS elements without tweaking any system file, meaning your system isn't harmed if you use this transformation pack.
Before you could apply this theme, you need to install the UXTheme patcher, then copy all the theme files to the C:\Windows\Resources\Themes destination. Finally, select the themes by heading over to Settings > Personalization > Themes. Bam! This will transform your Windows 11 PC to macOS.
5. macOS UX Pack 5.0
One of the best theme packs, and the one that stays updated, is the macOS UX Pack 5.0. It comes with everything that will help you to transform your so-called bored Windows OS look into a macOS look.
Applying this UX pack will change everything from the login screen to the dashboard to your wallpaper. Talking about wallpapers, it includes high-quality wallpapers of High Sierra and Mojave. This transformation pack also includes day, night, and dark modes as well.
If you've any thoughts on 5 Best macOS Skin and Launcher for Windows 11, then feel free to drop in below comment box. Also, please subscribe to our DigitBin YouTube channel for videos tutorials. Cheers!