These days, as a majority of the essential services can be found on the internet, we barely look for other sources. However, when it comes to watching our favorite live shows, especially sports, we still long for the cable TV channels. But is there no better alternative to a Cable connection? Well, from my personal experience, I would say the traditional cable TV is no longer a foremost option.
In fact, compared to alternatives, it offers very limited channels for a good amount of cash. As nowadays, live TV streaming has become the mainstream, I would recommend you to shift to Kodi rather than sticking to the same old cable TV connection.
Kodi is a media player that is compatible with most of your devices. It lets you stream versatile contents directly sourced from the internet. Thanks to Kodi's live TV add-ons, now you can even watch live programs from all over the world.
Best Kodi Addons for Kodi
Here is a list of the Best Live TV Add-ons for Kodi using which you can Live Stream Various Programs from around the World.
1. iPlayer WWW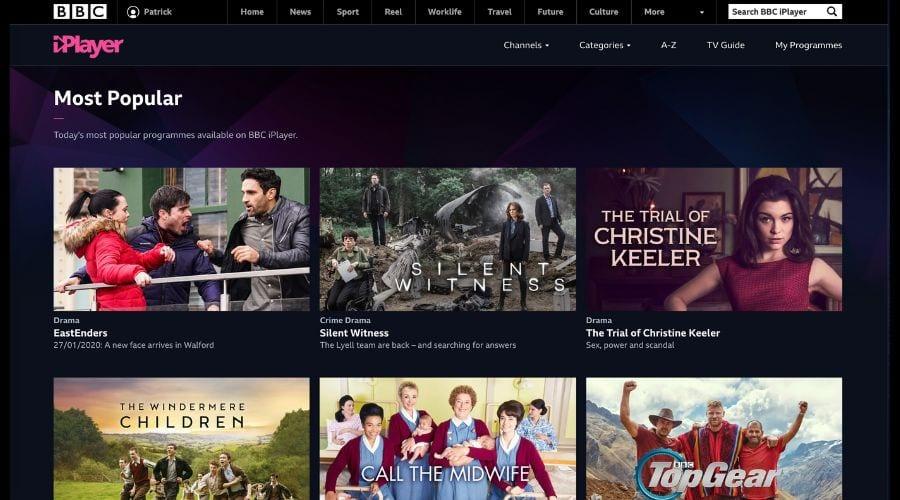 iPlayer is a truly free live TV addon for Kodi, which is available only in the UK. The add-on features mostly the on-demand contents which are directly sourced from the BBC Network. It comes with a pretty simple procedure of installation and provides access to BBC 1, BBC 2, BBC 3, BBC 4, BBC News, etc.
In order to use this, you must sign up for a BBC account that comes for free. Moreover, if you are living outside the UK, you will have to connect to a UK server using a VPN to access the broadcasts.
2. Limitless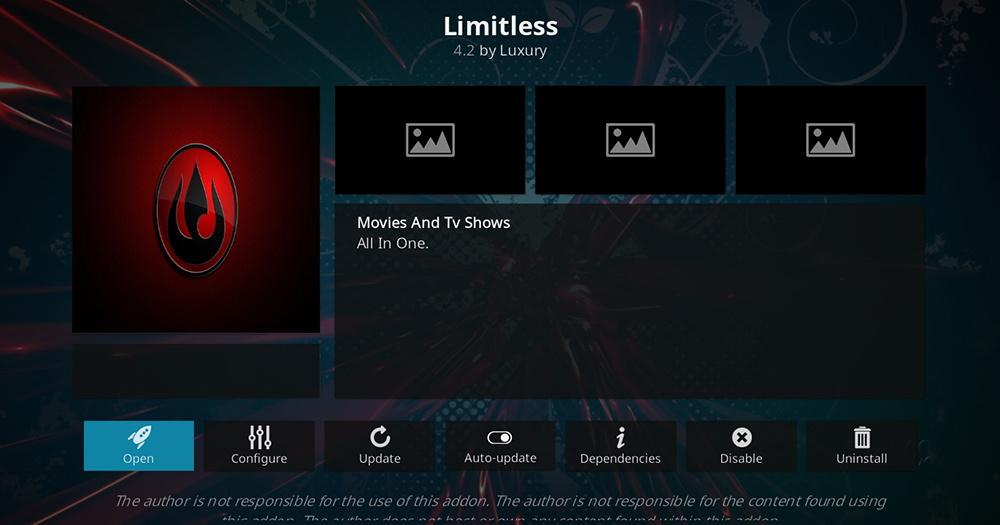 Limitless is another very popular Kodi add-on known for offering an all-in-one service. It features both live and on-demand programs. The add-on is quite handy, and anyone can easily navigate every ins and outs. It has a vast collection of cable TV channels that are very well organized according to different categories.
You can find content in English as well as a few other major languages. Besides, some of the channels don't feature an HD streaming, and a few categories may even ask for installing more add-ons. Overall, Limitless offers numerous channels from various countries, including the US and the UK, and provides a considerable service.
3. SportsDevil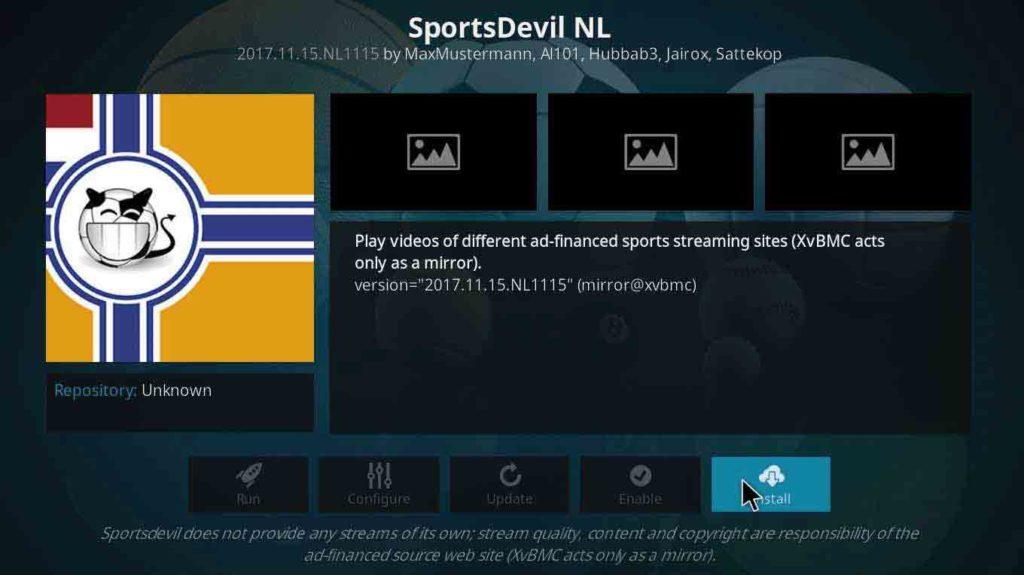 Just by looking at the name, it is clear that this addon is all about Sports. Well, that is not the complete truth. Although a major section of the addon is dedicated to Sports, it has a few other interesting stuff to offer as well. The main screen is divided into two categories, Sports TV and Live Sports. SportsDevil has a good amount of channels from all over the world, featuring all kinds of sports and games.
4. Robinhood TV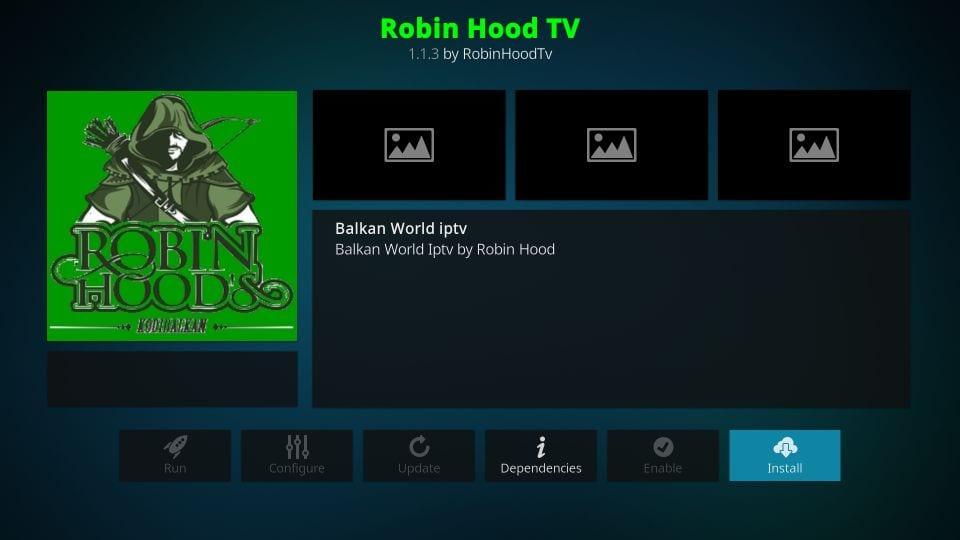 This name has been there for a while now and is quite popular among the Live TV addons. It features two main categories when it comes to live streaming, they are- World Live TV and Balkan TV. It does not offer a bunch of live TV channels but still has sufficient to fulfill your streaming needs.
The add-on comes with all popular channels from countries like the US and others. Although Robinhood TV is not known for its diversity, the popular Kodi add-on offers a decent service along with numerous streaming servers covering most of the categories.
5. Mobdro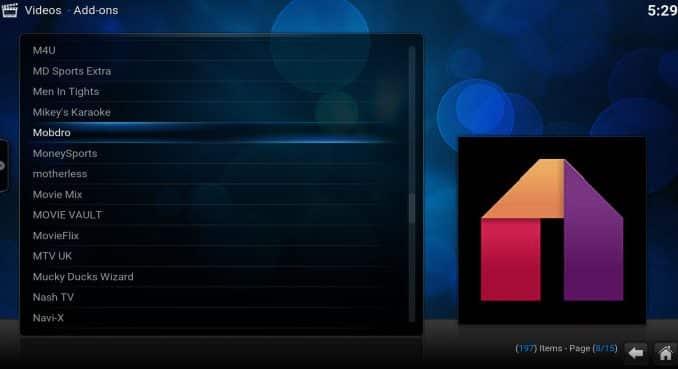 Mobdro is basically an Android APK on-demand add-on for Kodi. The add-on is a perfect one for streaming movies and Live TV. It comes with a satisfying collection of satellite channels of different categories.
Additionally, it is known for providing amazing content and even lets you stream IPTV channels. Mobdro keeps receiving very frequent updates with contents from vast categories like Movies, Music, TV Series, etc.
6. Gridiron Legends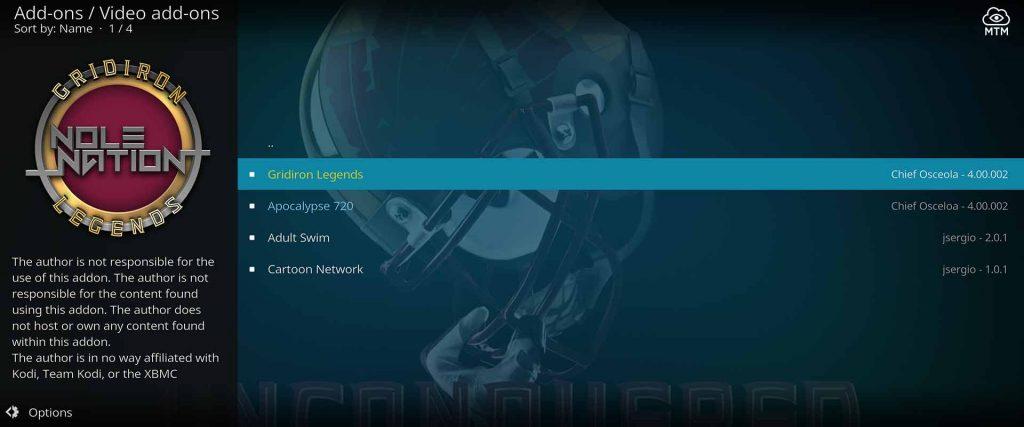 Similar to SportsDevil, Gridiron Legends primarily focuses on the Sports section. But apart from that, it also features a dedicated section for the entertainment category too. You can find a bunch of movies, TV shows, Music, Documentaries and more. However, you get the best experience with Gridiron Legends, especially while streaming live sports. It covers most of the live matches from Lingerie Football League to NCAA and all other sports as well.
On the other hand, it is also one of the best addons you could have for watching full highlights of the matches. It even lets you watch live network broadcasts of various sports such as NBA, rugby, cricket, etc.
7. cCloud TV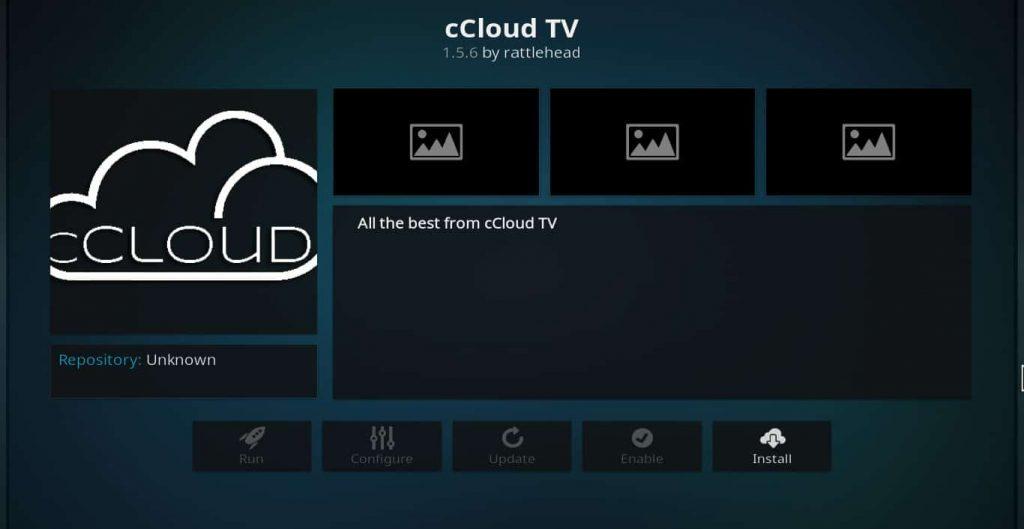 cCloud is simply one of the best Kodi addons for watching Live TV. It provides you with a huge number of channels featuring live programs. From the entertainment categories such as Movies, TV series to News and sports, you can find everything in one place. cCloud has a massive collection of channels from the UK and the US.
It includes a separate section containing global non-English content from all around the world. Unfortunately, its Kodi repository was taken down a few times back. But you can still download it from the Lazy Repo platform.
8. Xumo TV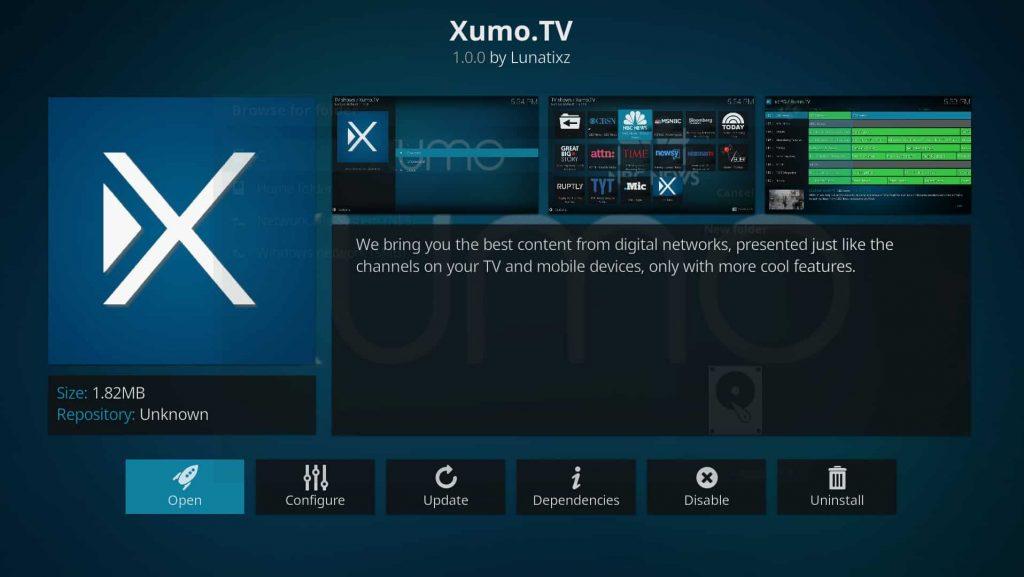 This is a free streaming platform that provides you with dozens of Live and on-demand TV programs. The addon has multiple apps for most of the platforms, including Android, iOS, FireStick, etc. You can stream all popular channels without registering in it.
Xumo TV is only available in the US, but you can access it by using a VPN service. The add-on lets you watch all its content for free. However, you will have to install an additional plugin for streaming the live channels. The only drawback is, Xumo TV is ad-supported, but that should not create much difference.
9. Mad Streams
Mad Streams features one of the best platforms for live TV streams. The add-on is specially built for live streamings from a bunch of popular television channels. Moreover, if you are using Kodi on your FireStick, you should definitely give it a try. You can download it via Bliss TV Repo from the link below.
10. J1TV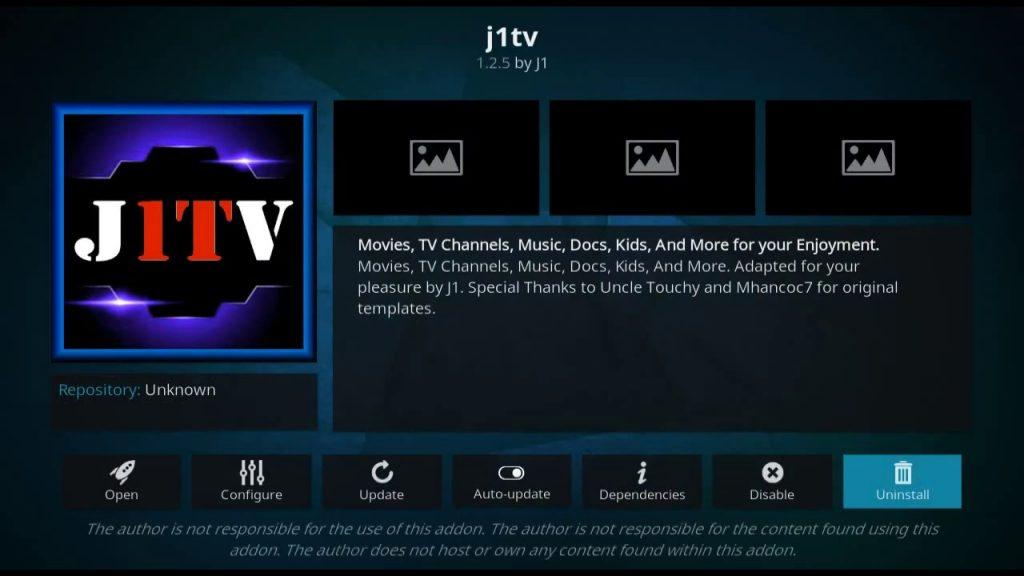 J1TV is a popular Kodi add-on that contains a huge amount of live TV channels to watch from. It has a great collection of TV channels from all over the world. The best part is, it features a very well-oriented user interface. The main screen is divided into multiple categories, where you will find all the channels accordingly.
However, you might come up with certain errors with some of these categories. I recommend you to use a VPN service, as some home page categories might not work in your region. If that doesn't help, move on with some other categories or try again later.
From Editor's Desk
Since Kodi is compatible with all kinds of streaming devices, it is mostly recommended as a primary option for streaming media. I have been using it for a long time, and it gives me far more options to choose from than any other provider would offer.
However, the fact that Kodi has a huge number of add-ons in today's date. It is quite difficult choosing the right ones. All the above-mentioned add-ons are sure to provide you the best live streaming experience. You can go for any, or even a couple of them must be fine, depending on your interest.
If you've any thoughts on Top Best Kodi Live TV Streaming Addons, then feel free to drop in below comment box. Also, please subscribe to our DigitBin YouTube channel for videos tutorials. Cheers!