CamScanner is one of the best and highly rated apps for scanning hard documents and converting them into digital formats for further editing. The app has been recognized to reduce workload with printers and scanners as it can smoothly scan media with your device's camera lens.
That's why the app has over 300 million downloads worldwide. One of the prominent features of CamScanner is to edit scanned documents and convert them into different languages. But for your concern, we'd like to tell you that the app was already removed from Google Play back in August 2019 for security flaws and suspecting user's data.
And once again in July 2020, the app was banned from both Google Play and App Store (India region only) due to the same reasons. So, if you're from India or any other part of the world and looking for the best CamScanner Alternatives which are easy to operate, flawless, and don't have privacy issues, this post is going to help you with that.
Best Apps Like CamScanner
CamScanner is an amazing OCR tool and by using it you don't have to visit a computer store in your locality or office to get to the printer. You can always have the app in your device which can manage all of your scanned files together in one place.
But with a lot of free features, there's always something which some people don't like. Yes! CamScanner puts watermarks if you don't buy the premium plan, and that bothers a few of its users.
It's okay if it shows watermark as long as you are using the free version of the app but sometimes you just don't need a watermark there and to remove it you need to spend a few dollars for an upgrade.
That's why we have also mentioned some of the CamScanner Alternatives Apps that don't put annoying watermarks in your digital copies.
1. Adobe Scanner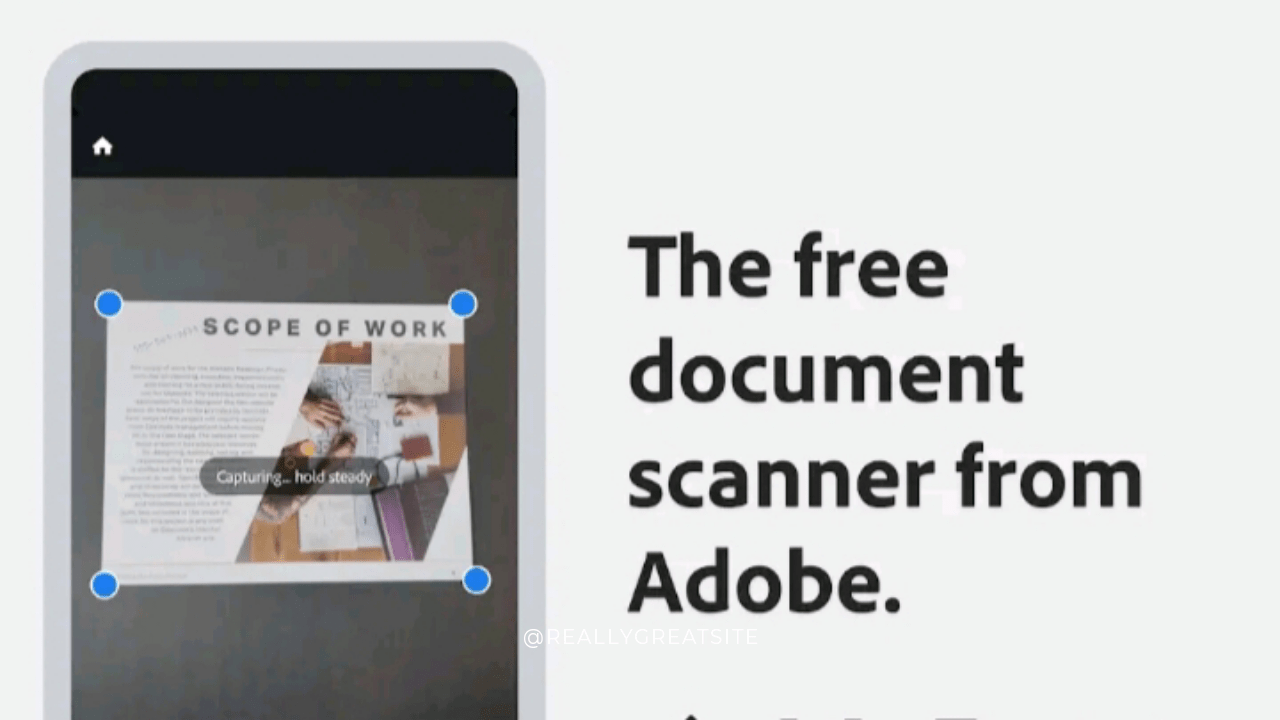 Adobe Scanner is once of the best CamScanner Alternatives available for Android and iOS users. Developed and composed by Adobe team for needy users like you. The OCR scanning of this app is outstanding, it can read and copy any text written in front of the device's lens.
Not only the texts, it even scans notes, manuscripts, photos, business cards, etc and converts them into a PDF format that you can manage directly from the app.
With the advanced OCR, you can scan the content and edit it at the same time, giving you the flawless experience while working with it. Additionally, you can highlight any text you have scanned and created notes related to it. If you don't want to manage all the generated content, you can export them to other formats like JPEG and PNG.
You'll be glad to know that Adobe Scanner does not put any kind of watermarks to your copies. That's why you should use it instead of CamScanner if the watermark is your major concern.
Price: Free | In-app purchases from 11$
2. Microsoft Office Lens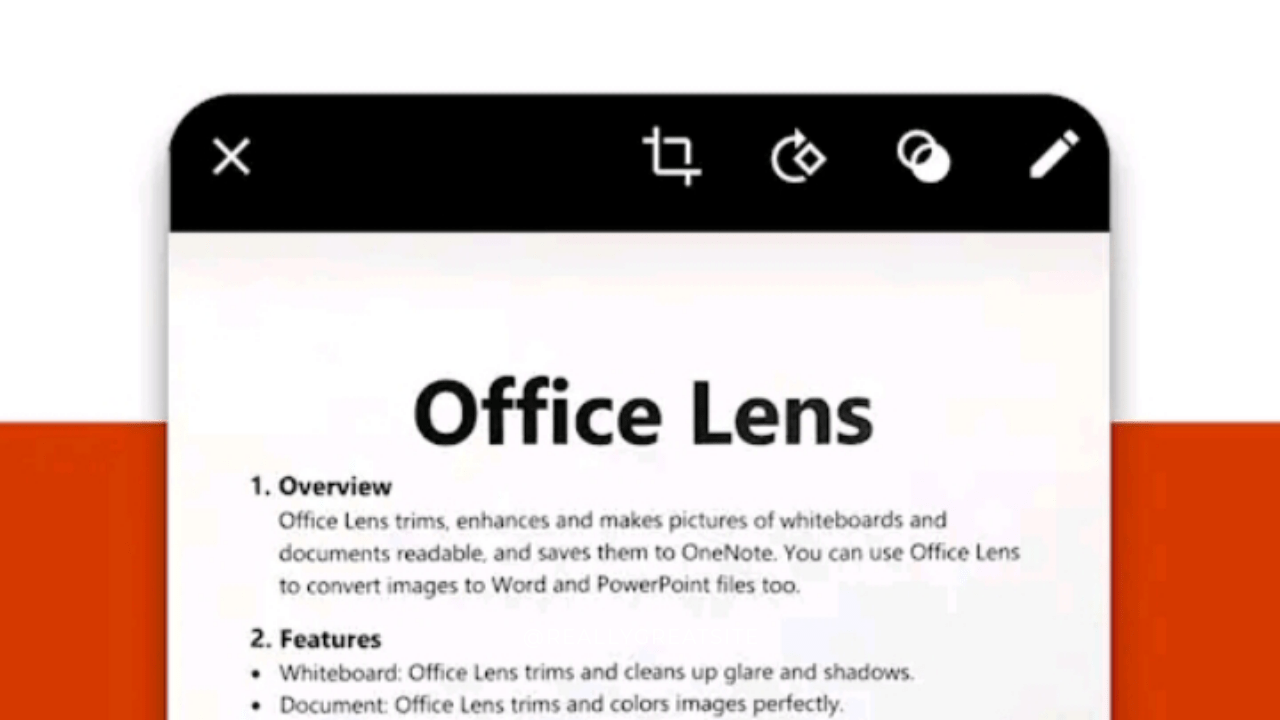 Like Adobe Scanner, Microsoft Office Lens is another productive tool for your workflow. If you are a long term Microsoft consumer you already know what to expect from them. No more time-wasting looking for all of your important stuff, upload directly here. Like CamScanner it also offers powerful OCR functionality to help you with saving essential texts.
There are tons of options available to convert hard files in digital such as PNG, JPEG, MS Word, PowerPoint, and even Evernote. Choosing images from local storage is also available.
It's a simple app to save your valuable reports, cards, manuscripts, etc to cloud and access them through Evernote or OneDrive on another computer. You would make a good choice if you install and start using Microsoft Office Lens from now onwards.
Price: Free
3. Pocket Scanner Ultimate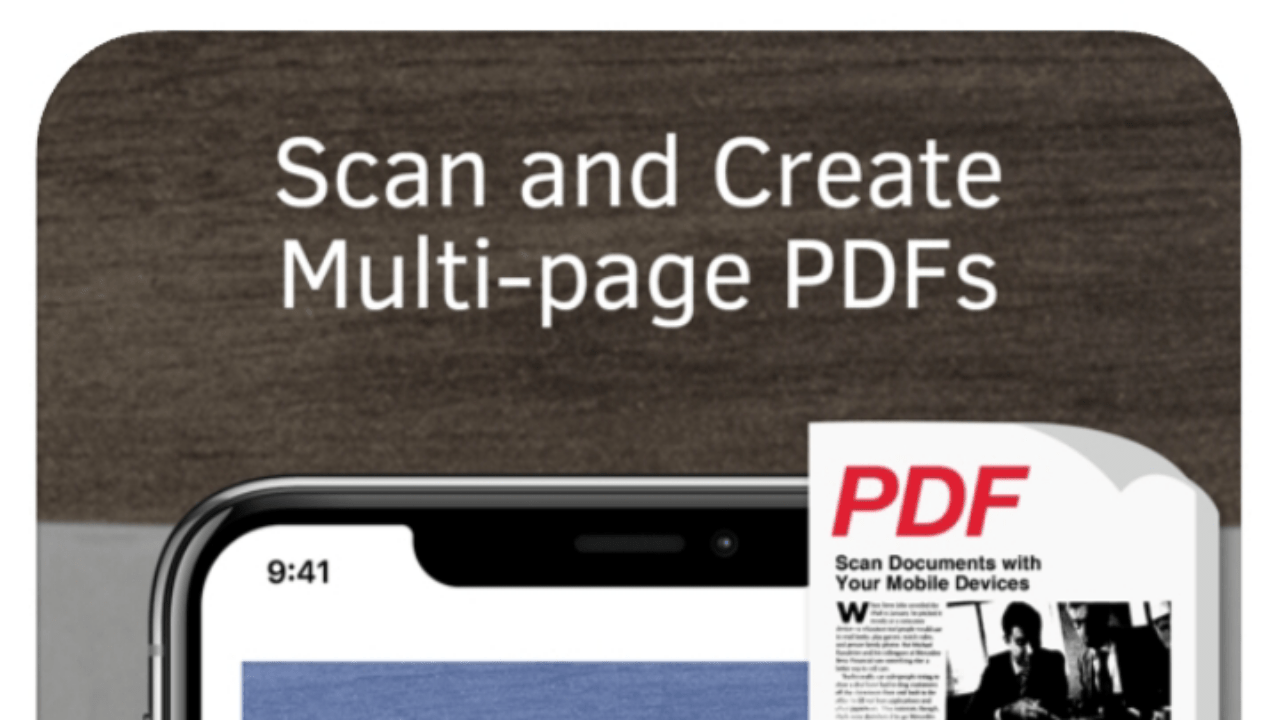 Pocket Scanner Ultimate is another well-designed scanner app made for iOS users. Managing files effortlessly is the top quality of this tool. You can convert any type of document, card, photos into multiple formats. Scanning an image and writing on it is quite decent as it does not put watermarks on it.
If you like to complete work in peace with the level of easiness there, no better and faster app than Pocket Scanner Ultimate. It has a built-in browser, QR scanner, text reader, advanced image editing, etc.
Even it puts all created files to a separate folder, so you don't have to worry about mixing stuff up. The thing which we personally did not like is that the app is not available for Android devices.
Price: $8.99
4. Notebloc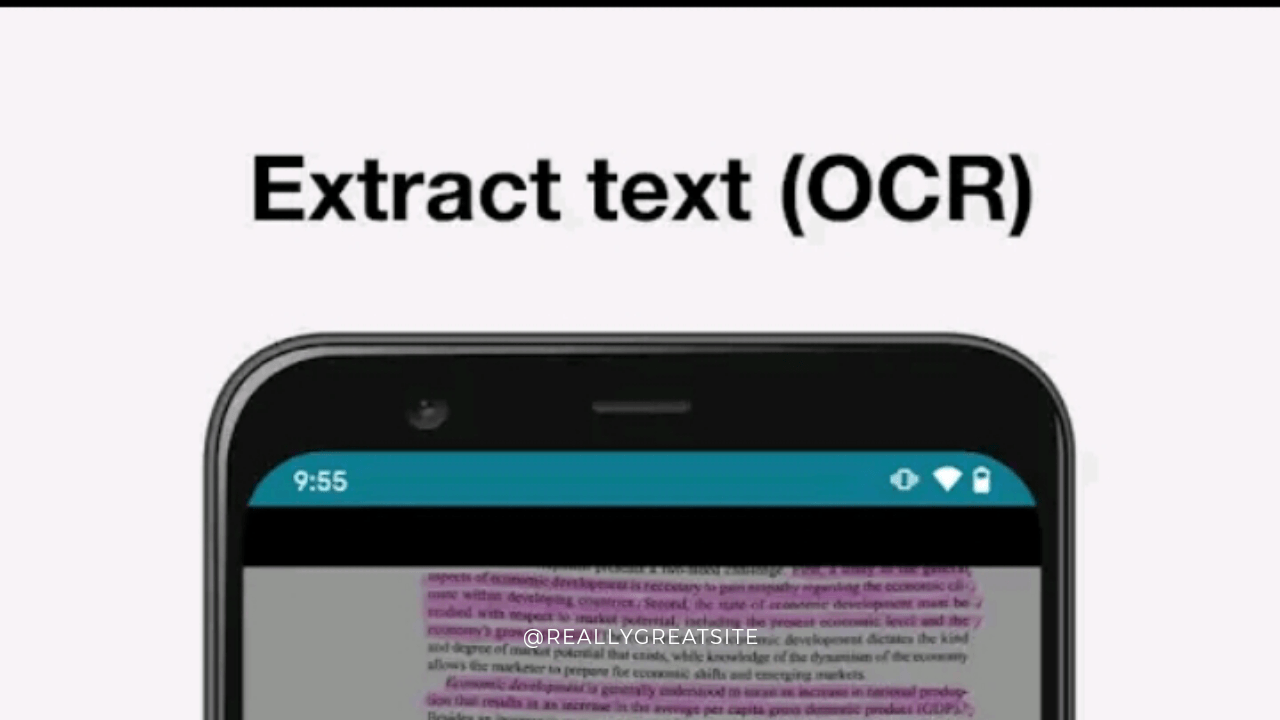 Notebloc is another CamScanner alternative which is incredibly convenient for scanning documents, photos, IDs, drawings, receipts, notes, etc. It is a handy tool when you want to scan multiple pages at once. Its edge detection mechanism is very accurate when you want to crop images dashingly, which means you can snap the image at a straight right angle, no more tilting.
Some of its features include creating documents and saving them into PDFs and JPEGs, sharing files online emails, messaging, and social media, exporting them to clouds. creating folders to easily manage all of your files in one place. Noteblock like Microsoft office lenses does not put watermarks to your image, simply go for it.
Price: Free | In-app purchases from $1.3
5. Tiny Scanner 
Tiny Scanner is one of the best apps for scanning PDF documents. Nice tool to scan multiple pages, and unifying them like a book. More than 10 documents can be scanned such as books, IDs, cards, texts, documents, certificates, etc. You don't have to find the edge of the scanned document, it will automatically do that task for you giving you a faster experience.
The paid version offers a lot more components than a free one. However, you have to pay for it if you want to download from Google Play but the free version of the app is available for all iPhone and iPad users.
But as we have read the reviews by its users, we would say it's worth paying a small price to use the full potential of the Tiny Scanner. Really reliable and convenient for small businesses and freelancers.
Price: Android – $6.1 | iOS – Free & In-app purchases
6. ScanPro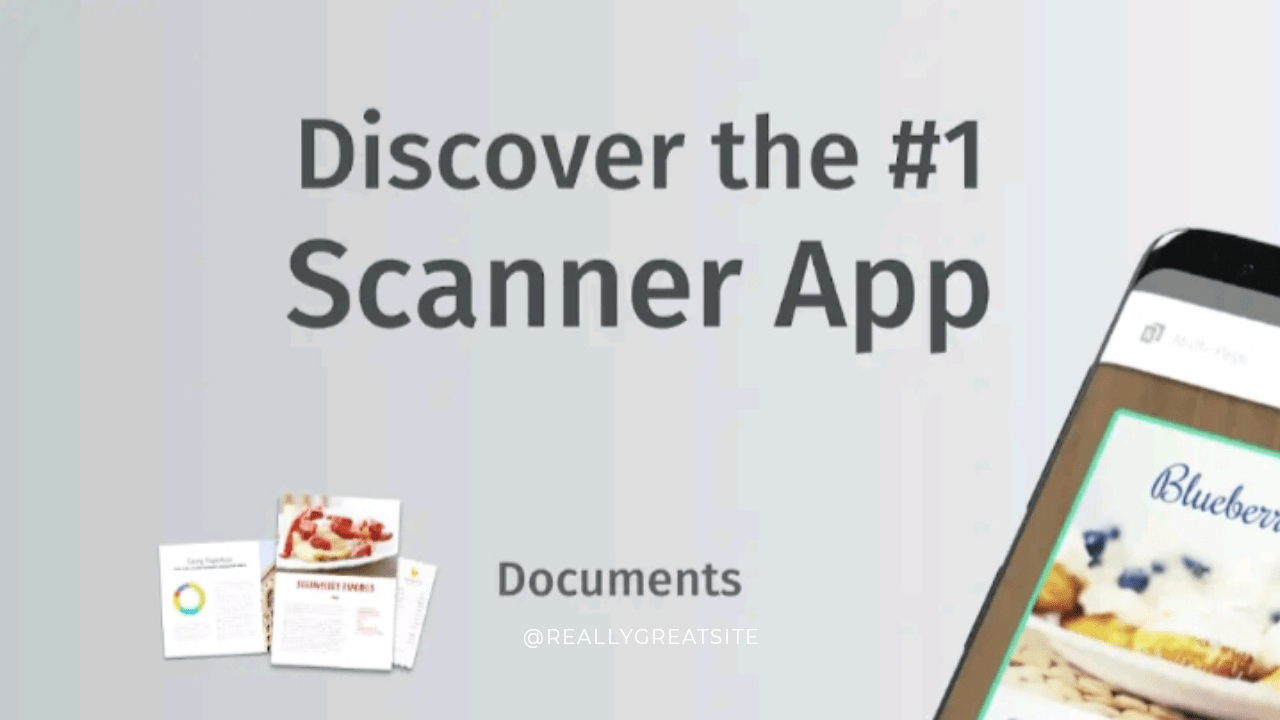 ScanPro is another CamScanner alternative for scanning PDF files with comfort. Just put your device over the document to automatically start the scanning process. Unlike CamScanner users you don't have to worry about your privacy anymore as they never store or sneak into any scanned documents or files belonging to you.
An amazing tool to capture different types of files such as ad QR codes, business cards, notes, images, etc. It's a smart edge detection and OCR processes things fast.
If you use Fax, you can send your documents through it. Otherwise for storing and uploading them in one place, you can upload them to Google Drive, Dropbox, Evernote, etc. Consider using it if you are looking for productivity tools for your work.
Price: Free | In-app purchases from $0.6
7. Evernote Scannable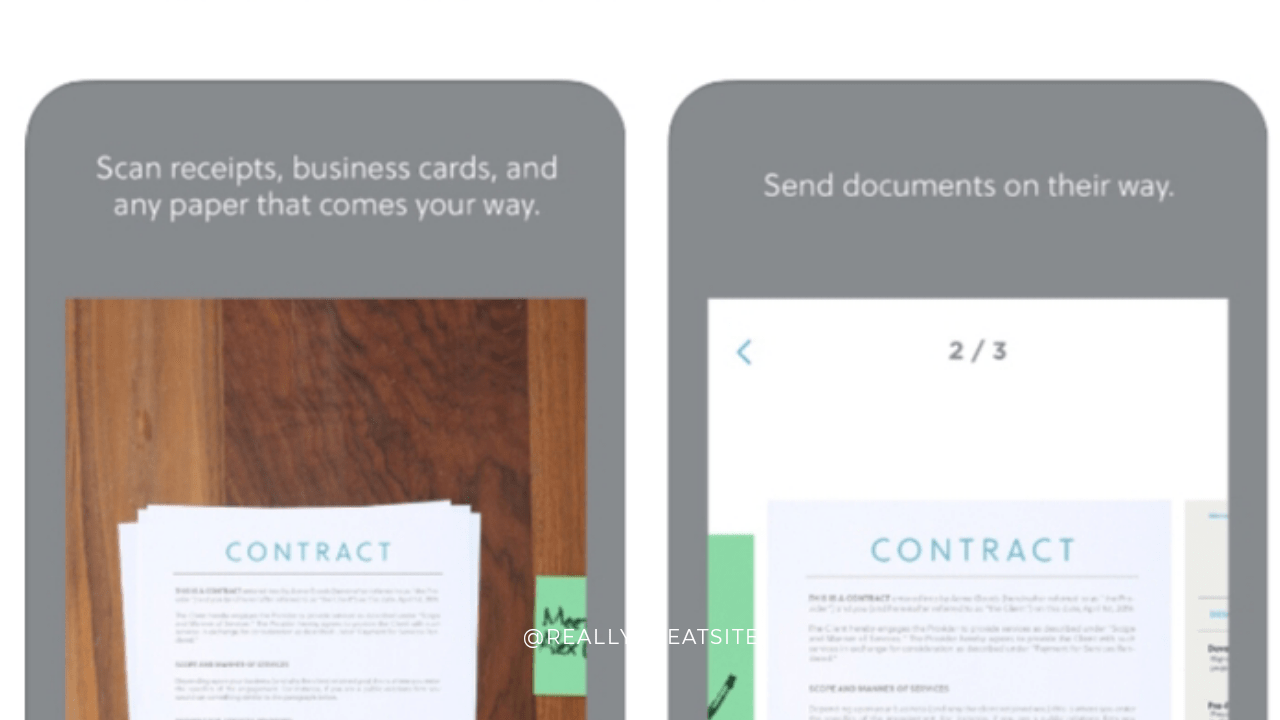 Evernote Scannable is a perfect scanning app for iPhone and iPad users that comes with high-quality scanning functionality. You can select multiple options at once instead of going back and choose one by one. You can scan various documents including images, the business cards, Photo IDs, etc, and convert them into JPG or PDF files.
The cropping and edge detection features are quite similar to other CamScanner alternatives on the list. However, for Android users, the user interface is different from iOS. Like you can clip or save web pages to later reading, make notes, to-do list. Sync your files across all devices where Evernote Scannable is installed.
Price: Free | In-app purchases from $0.8
8. Document Scanner 
Document Scanner is one of the best scanner tools on our list. It has all of those features which you have used on CamScanner. Scan quality with smart edge detection is what makes this app an all-rounder. Save scanned files into images or PDF formats. OCR helps you with text recognition and you can edit it at the same time.
The flashlight helps you capture at low light as well. With cloud integration, you can upload and save to Google Drive, Dropbox, etc. With canning QR codes, you can even create them.
Use this tool if you want to turn your old files into new ones in digital format. The unfortunate thing is that the app is only available for Android only.
Price: Free | In-app purchases from $2
9. TurboScan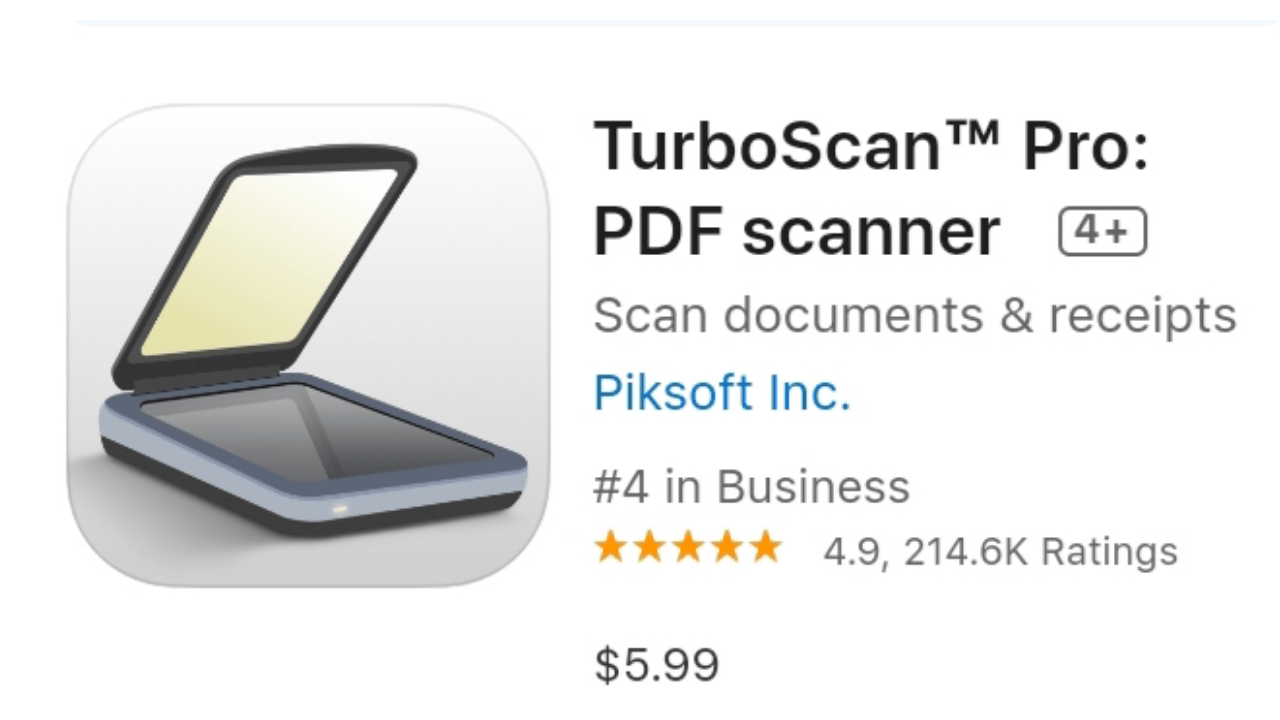 Scan and capture documents in a flawless manner with TurboScan. The user interface is quite nice, not like where all things are just mixed up in one place. Users have been using this all for over 8 years and this fact is quite reasonable to proclaim this app as a CamScanner alternative.
The documents created by this tool can be PNG, JPG, and PDF formats. You'll find several options to export such as Dropbox. However, it lacks some features such as OCR and batch scanning but developers are updating it on a regular basis for better performance.
Price: Android (Free + In-app purchases) | iOS ($5.99)
10. Fast Scanner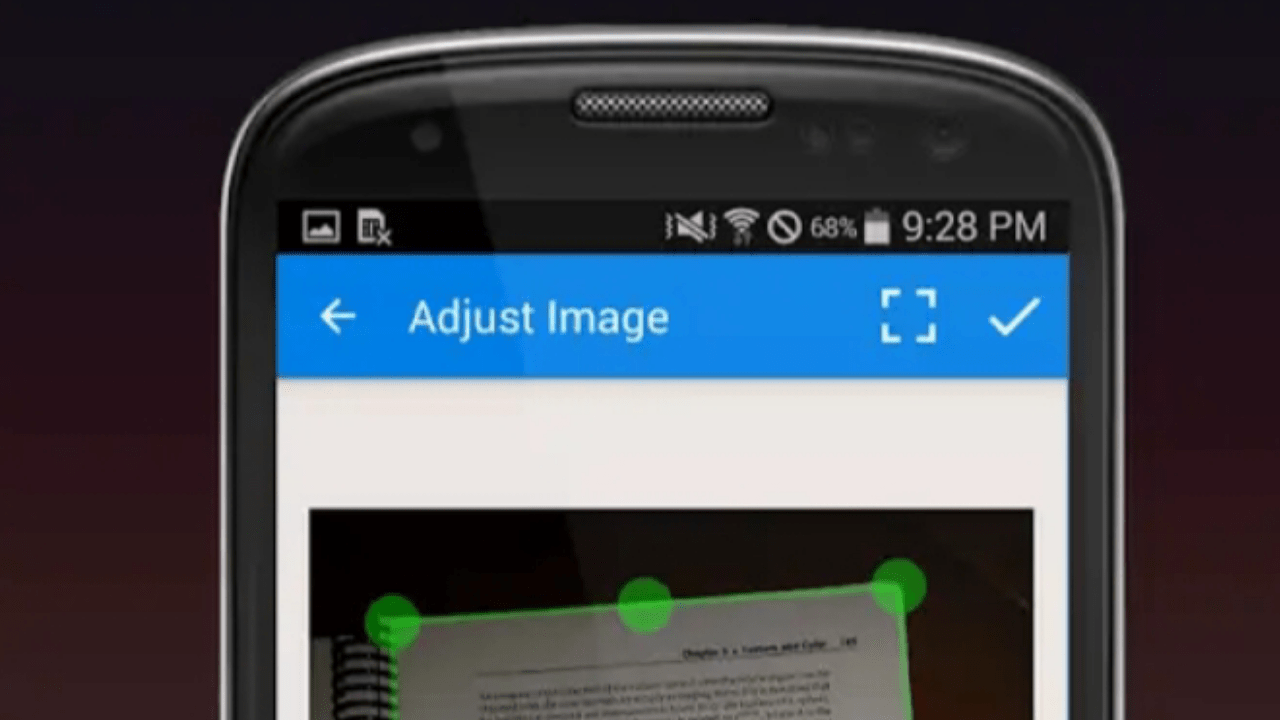 Fast Scanner is the last PDF scanner on our list with all those features which other CamScanner alternatives offer. As the name suggests, it is used for quicker scanning of documents with up to make edge detection. The details of the capture files are as good as CamScanner.
But if you're looking for an OCR detecting tool then it might not be the one which we suggest for your work. Also, batch scanning is also not available, which is not worthy when you need to work with multiple files at once. But for quick basic capturing, you may use it for a short period of time.
Price: Free | In-app purchases from $4.3
Conclusion 
So these are the best CamScanner alternatives for Android and iOS which we have discussed so far. Some don't put watermarks to your documents but few will unless you pay for subscriptions.
Not all of them offer the same features, some are good at capturing, some offer various output formats, but the fact is quite clear that they all will help you scan PDFs just like you used to do with CamScanner. We would like to know more from you, now tell us what's your favorite scanning tool.
If you've any thoughts on Best CamScanner Alternatives for Android and iOS (Without Watermark), then feel free to drop in below comment box. Also, please subscribe to our DigitBin YouTube channel for videos tutorials. Cheers!