The M1 chipset is the latest processor for Macbooks designed by Apple. This newest processor has four high-performance and four high-efficiency cores and more than 16 billion transistors. Coming to the security of Mac M1, Xprotect antivirus technology comes built-in Mac devices. But many people still prefer to have an extra layer of protection for their data. So in this post, we will be discussing the best antivirus for Mac M1.
Apple also admits that the Mac devices also get infected by malware every now in then. Although it's less likely now for MacBook devices to get infected with malware and viruses, it's always better to be on the safe side. So without any further ado, let's get started:
Below we have compiled a list of the best antivirus software available for Mac M1:
1. Norton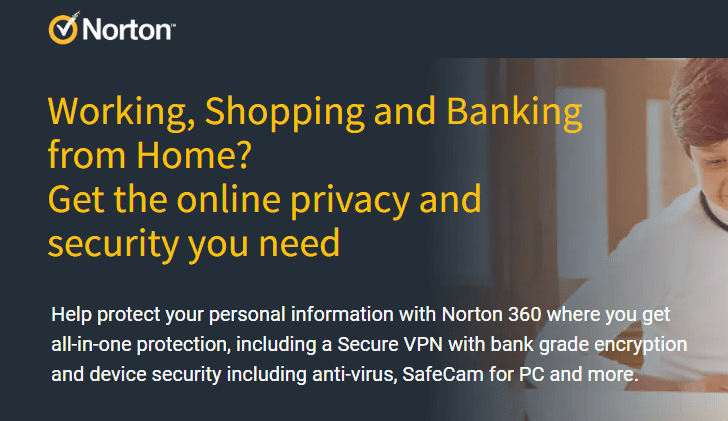 Norton antivirus is the first on our list. It helps you stay safe from identity thefts, dangerous websites and files, data theft, spyware, etc. You can also adjust the level of protection by using a specific feature called Location Awareness. It's designed to work quietly in the background without taking any space on your device.
There are two versions of Norton antivirus available for Mac devices: Norton 360 and Norton AntiVirus Plus. Both these are available at an unbeatable price and perform at their best. If you choose Norton for your Mac M1 device, you will stay safe and secure.
Pricing:
Norton 360: $10.47 to $69.42/year
Norton AntiVirus Plus: $6.54/year
2. Avast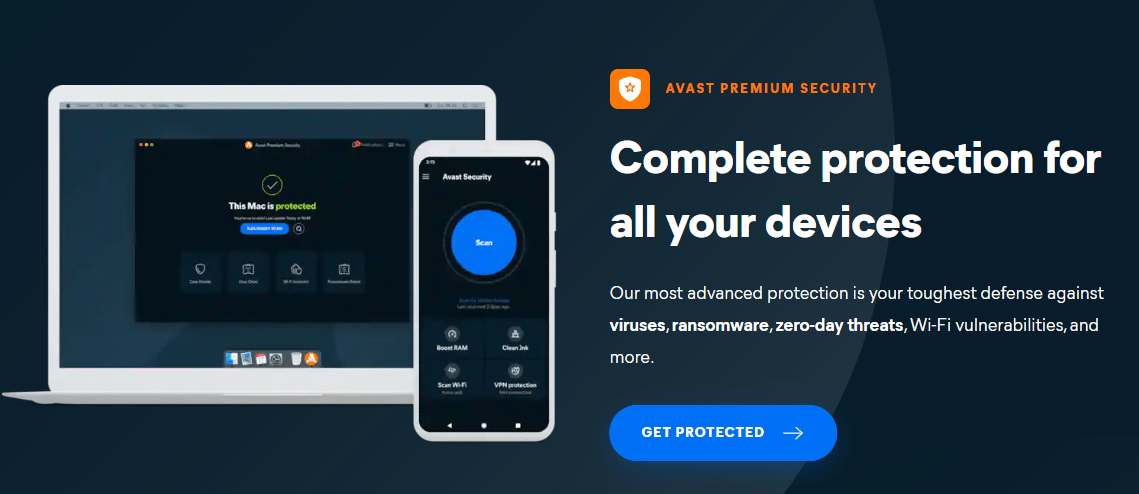 Avast Security for Mac has improved a lot in the past few years. It is available in two versions; free and premium. The free version offers protection against all three threats like malicious websites, malware and vulnerable Wi-Fi networks. Avast performs excellently and doesn't let these threats jeopardize your security.
The premium version exposes Wi-Fi intruders and stops ransomware, along with the free version's features. It also scans websites for phishing and other common threats. The only downside is that its text support is limited to online documents. If it is something that doesn't concern you, Avast is the best choice for you.
Pricing:
Complimentary Version: Free
Premium Version: $50.28 year/Device
Download Avast Security for Mac M1
3. Kaspersky Internet Security
Kaspersky Internet Security is another best antivirus for Mac M1. Its light system, along with the perfect malware detection rate and an intuitive user interface, makes it the most preferred antivirus for MacBooks. It also offers an integrated web browser to use during online banking.
Browser extensions are also available that block malicious URLs and tracking cookies. A password manager is also offered that holds at most 15 items. However, password managers, parental controls, and VPN services are very limited. In terms of safety and price, it's the best.
Pricing: $15
Download Kaspersky Internet Security
4. AVG Antivirus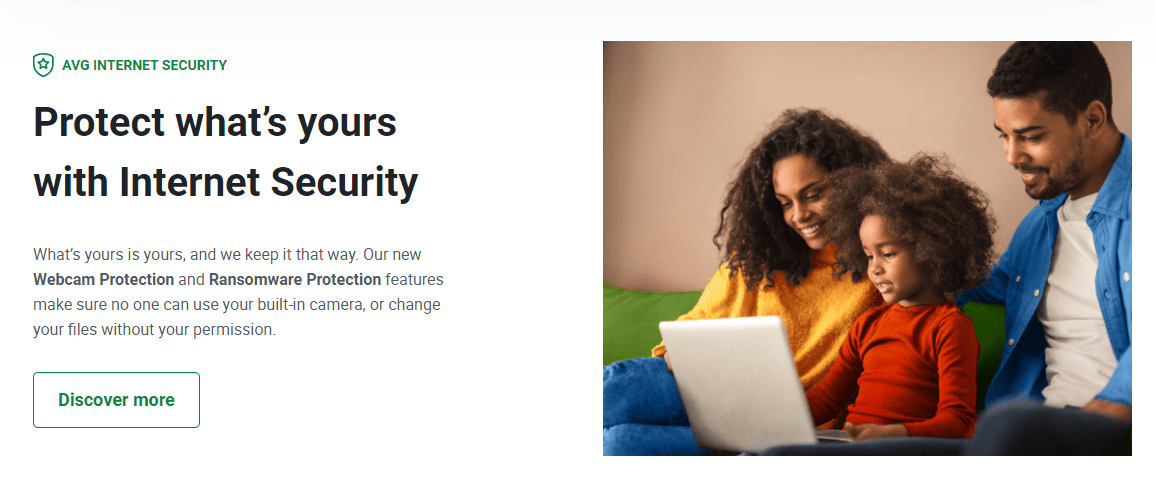 The free version of AVG Antivirus is capable alone of securing Mac M1 devices while you are online. It also can any flash drive or device connected with your Mac M1 to make sure it is free from any viruses. AVG automatically updates its virus databases to offer you the most effective security.
The application runs smoothly in the background. It doesn't prompt you every time it detects a threat. A paid version also comes with parental controls and webcam blockers. The only demerit with this antivirus software is after performing a full system scan; sometimes, it makes your device slow.
Pricing: $ 4.99/ month
Download AVG Antivirus for Mac M1
5. Bitdefender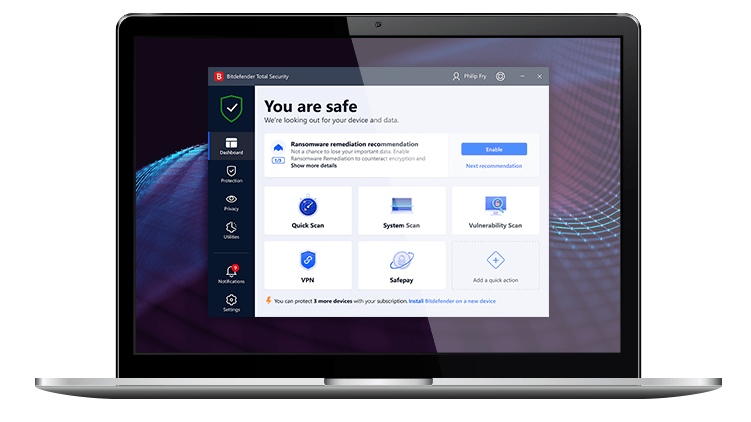 Bitdefender Antivirus for Mac offers complete protection and maximum speed for your Mac M1 device. It provides real-time protection against viruses, ransomware, hardware blocking, and removal. One of its unique features is that it comes with a built-in VPN for a fast, private, and secure online experience.
A unique feature named time machine protection is offered to protect your backup files if a ransomware attack happens. Bitdefender protects your Mac OS device from all new and existing threats. It instantly reacts to online threads without compromising your system's performance.
Pricing: $19.99/ year
Download Bitdefender Antivirus
6. Avira Free Security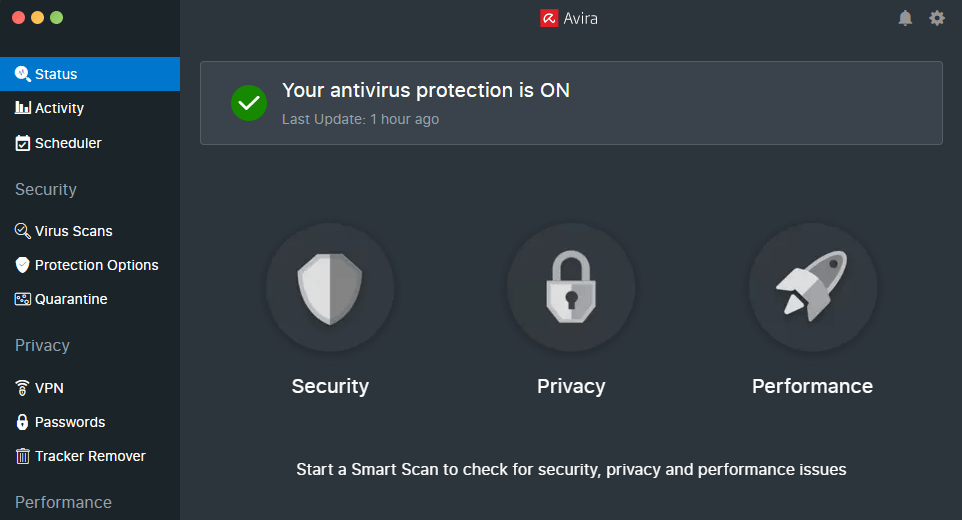 Avira Free Security is another best antivirus for Mac M1. It automatically scans your device within specific time intervals to detect malware and viruses. This free antivirus software comes loaded with features.
It also has a built-in real-time scanner that can scan your entire computer or just specific files. As complete system scans can take a bit of time, they can sometimes slow down your device. Despite being free, it is one of the best options for your Mac M1 device.
Pricing: Free
Download Avira Free Security for Mac M1
7. McAfee Antivirus Plus

McAfee is one of the most lightweight antiviruses on our list. It is a bargain if you buy the family version. However, the program doesn't offer many features, which is something Apple users don't prefer. Despite being lightweight, it has a heavy system impact during scans.
The user interface is also very confusing, which makes it very difficult to use. Some features that this antivirus software offers are ransomware protection, cryptojacking protection, and a system optimizer. If these features can get your work done, you can prefer installing them.
Pricing: $39.99/year
Download McAfee Antivirus Plus
Wrapping Up
These were the seven best antiviruses for Mac M1. Among the above mentioned, Norton and Kaspersky Internet Security are the two most recommended ones you can try. Do let us know if you have any doubts.
If you've any thoughts on 7 Best Free Antivirus for Mac M1 Computer, then feel free to drop in below comment box. Also, please subscribe to our DigitBin YouTube channel for videos tutorials. Cheers!