Since the launch, ChatGPT's user base has grown immensely over time. Today, it records a whopping 100 million active users every month. And with such a massive user base, it is common to develop certain technical issues occasionally. Many users have run into different problems from time to time; for instance, network issues with the chatbot or ChatGPT are at capacity right now. But lately, users have reported another error with the service, i.e., the ChatGPT access denied error 1020.
This error basically occurs while trying to log in to the account or sometimes while trying to access certain data. It simply shows up on the screen as 'Access Denied Error Code 1020. You do not have access to chat.openai.com'. And the worst part is that such an error can completely destroy your entire conversation experience with ChatGPT. But fortunately, there are quite a few tricks to fix this error and carry on with your research and conversation. In this article, we will highlight those methods to get rid of such issues in no time.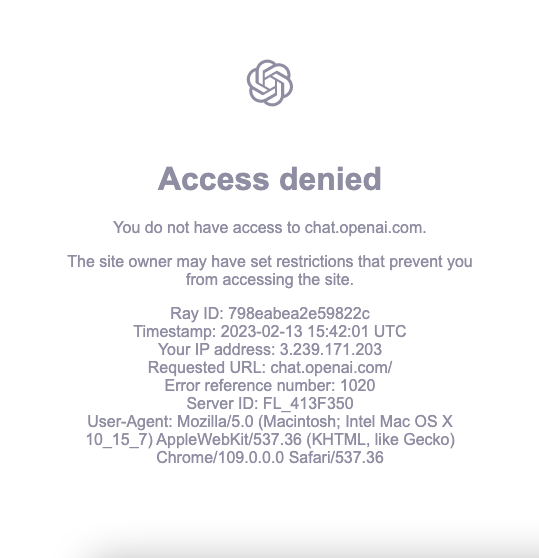 Top Ways to Fix ChatGPT Access Denied Error 1020
The ChatGPT Access Denied Error 1020 might seem to be a serious issue. However, it is not what it looks like. In fact, it can occur due to multiple reasons, and luckily none of them sounds so risky. Here is a list of ways that will help you fix the 1020 error easily.
1. Refresh the Webpage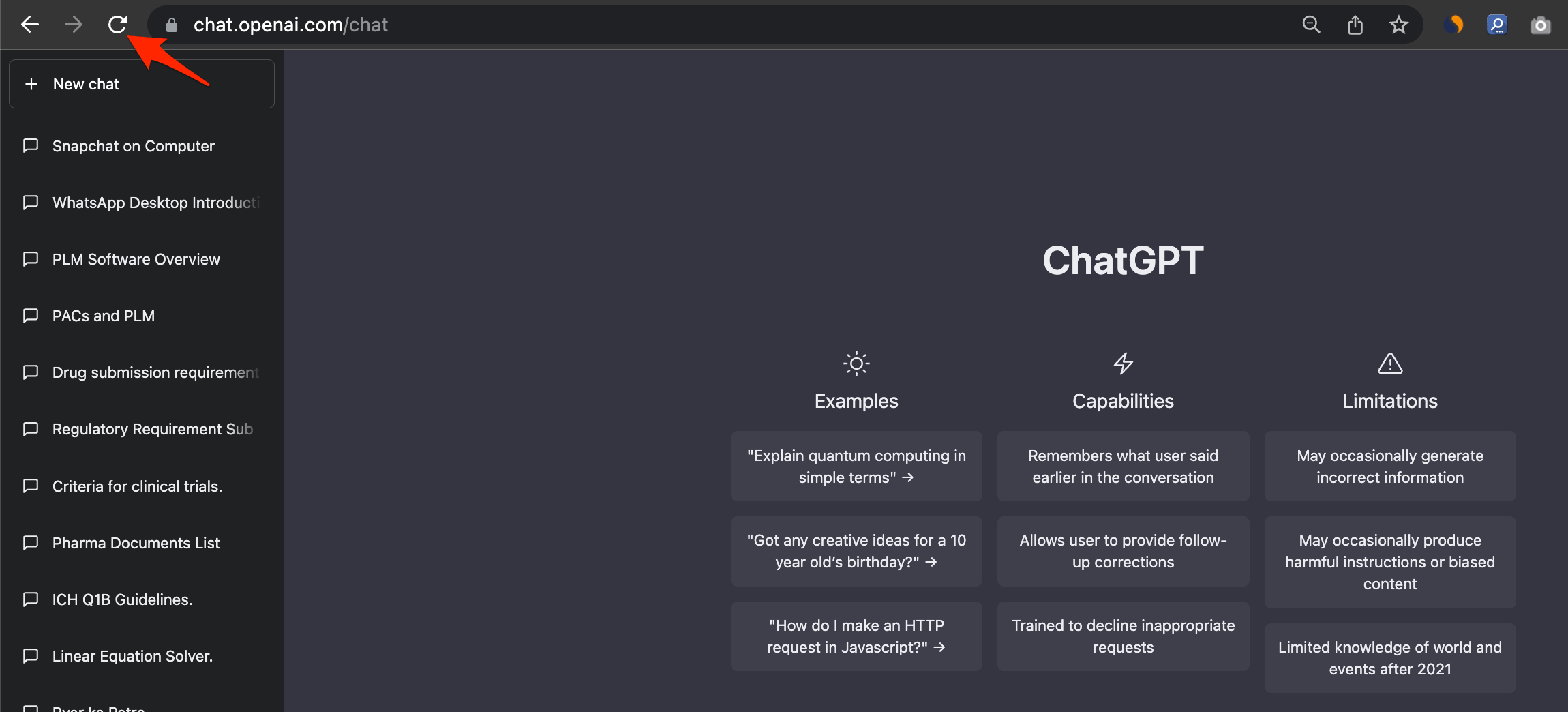 Most of the time, an Access Denied error is nothing more than just a mere glitch. This may happen if you have been using ChatGPT for long hours and kept the tab open for a while. So, the next time you try to access some answer, you will encounter the error 1020. However, the basic way to tackle this is by refreshing the webpage. If not once, refresh it for another couple of times, and it shall solve the issue.
2. Switch to another Browser
If refreshing the page doesn't work, simply try switching to another potential browser. Opening chat.openai.com on a fresh new browser shall erase such issues and give you a fresh environment to start a new conversation. And if this works out, it means there are some issues with your regular browser that need to be fixed.
3. Enable/Disable VPN Connection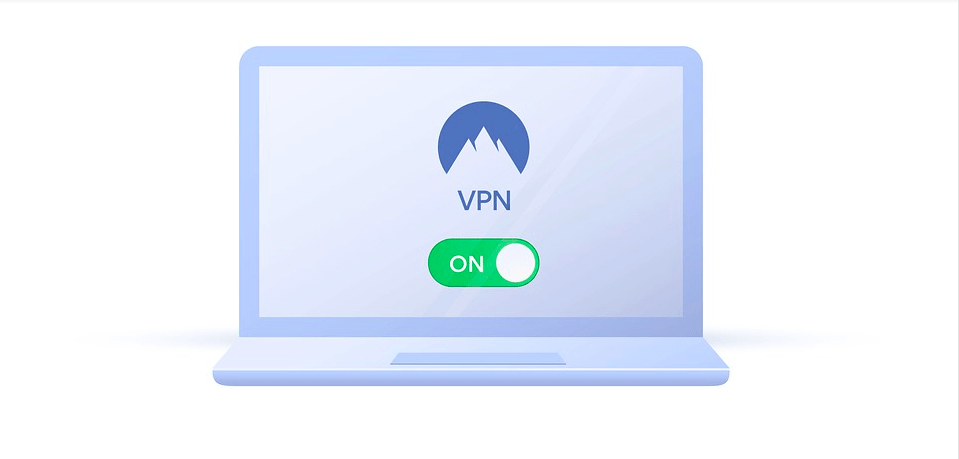 In case you are on a VPN connection, there is a high chance that it might be the reason for interrupting your overall ChatGPT experience. Using a VPN can sometimes lead to restrictions on various services. And just like that, it may also have an impact on ChatGPT as well. So, if you are using a VPN,  try disabling it now and accessing your ChatGPT account.
If you do not use a VPN, then your ISP may be the reason for blockage; use a proxy VPN to change your IP and check if you can access the OpenAI's Chat GPT.
4. Remove ChatGPT Data
Sometimes, if your cache memory is full, it may also raise such issues where you no longer have access to the services. So, if the previous methods were failures, try removing ChatGPT data from your browser. In order to do so, you can refer to the following steps:
Launch the Chrome browser on your PC.
Click on the three-dot icon at the top-right corner of your screen.
Now, select Settings.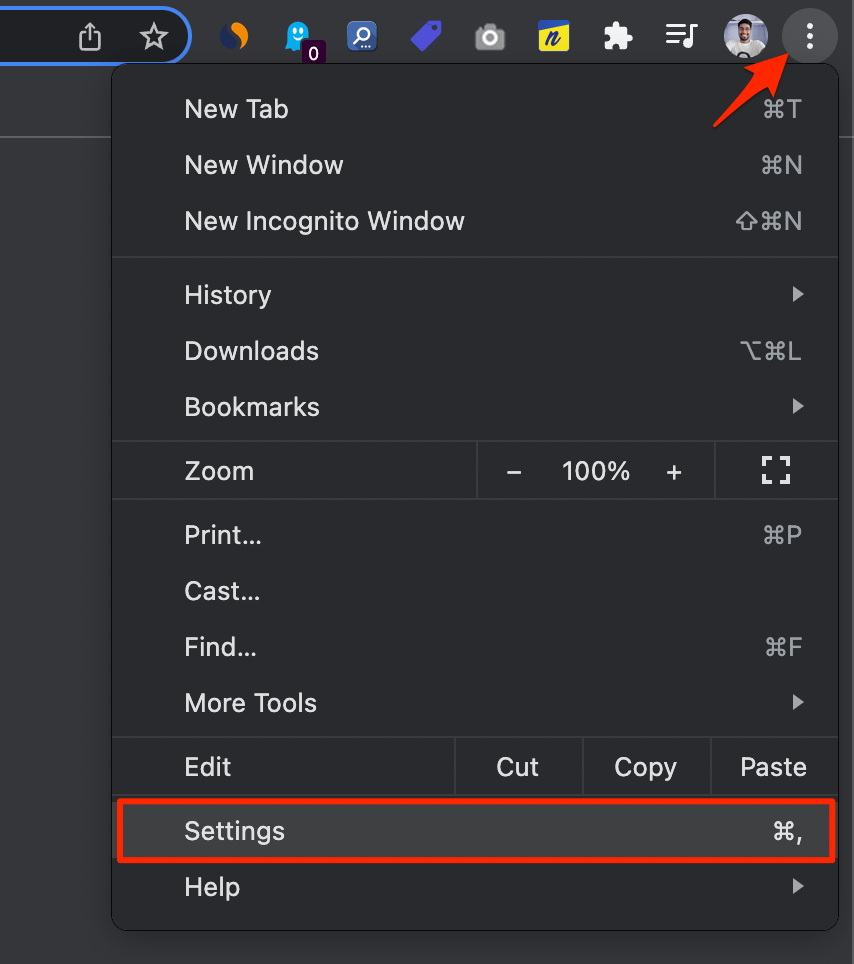 Tap on Privacy & Security tab.
Next, click on 'Cookies and other site data.'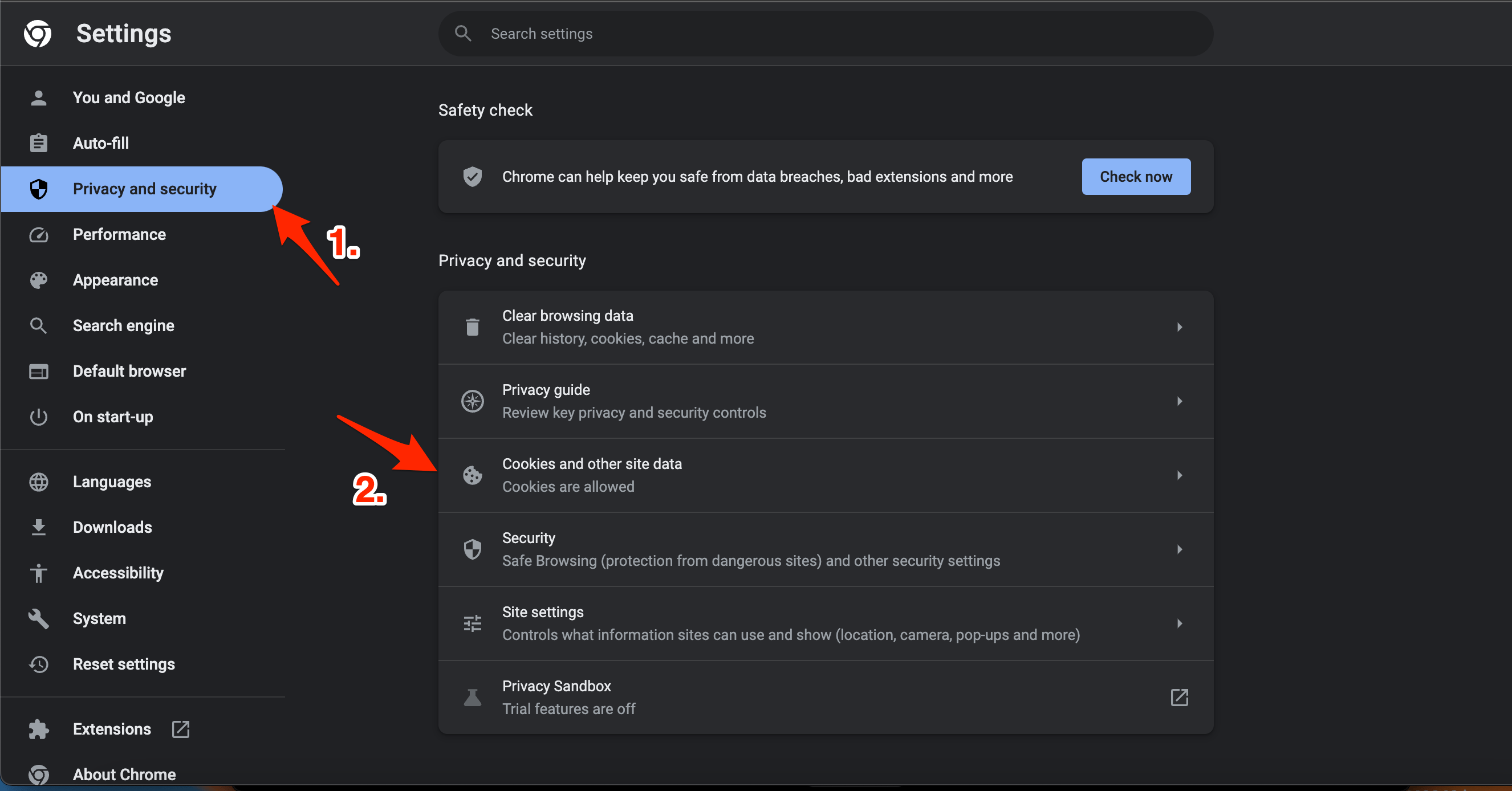 Here look for 'See all site data and permissions.'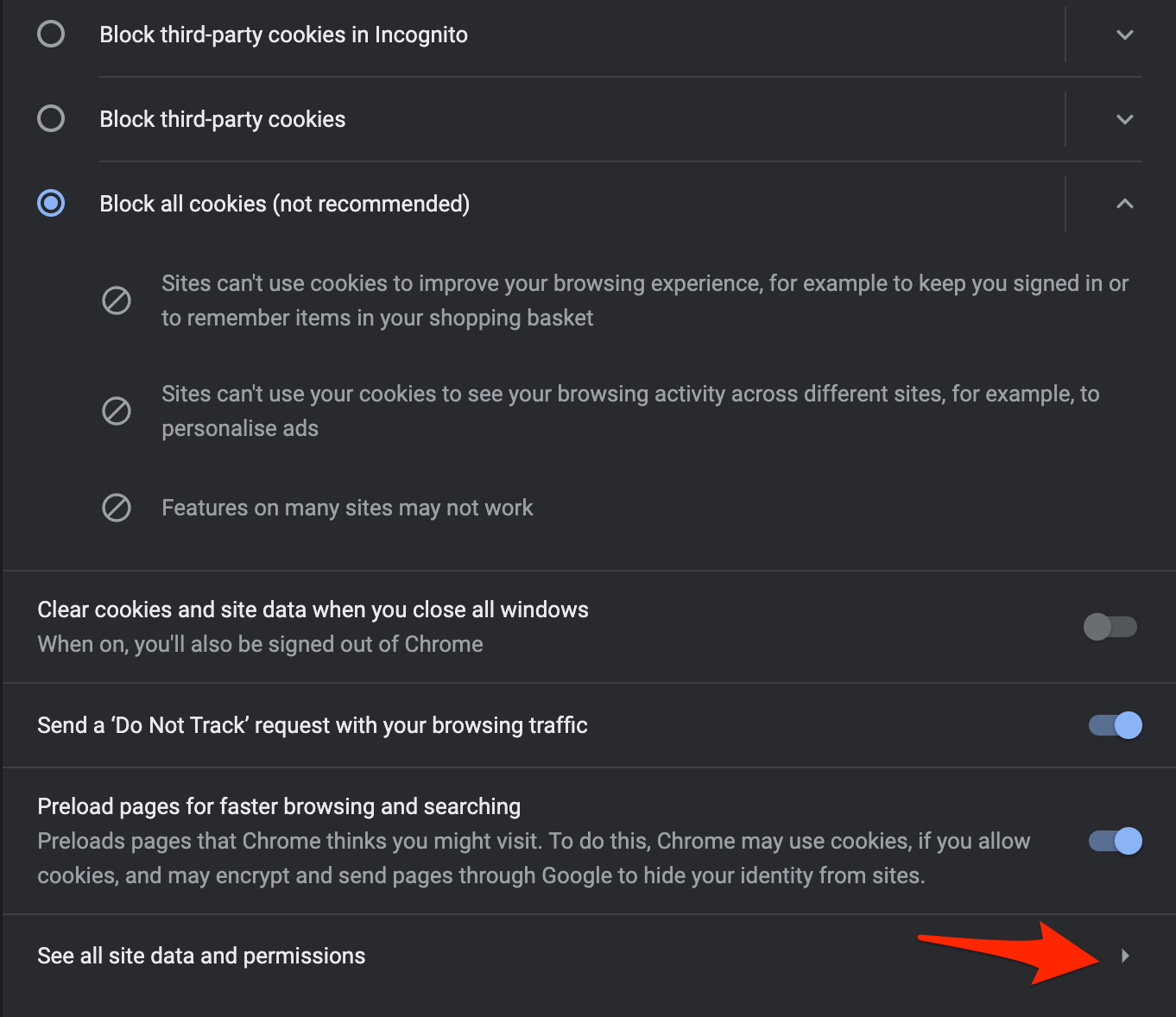 Type openai on the search bar.
Finally, click on the trash icon and select the Clear button to confirm, and that is it.

5. Change DNS
Changing DNS can help you fix server-related issues; by default browser selects the DNS set by ISP. But you can switch to other open DNS networks to check this can help resolve the ChatGPT Captcha loop. Changing DNS will not affect your browsing speeds.
Open Chrome Settings.


Click on Security and Privacy.
Click on the Security option.

Select customized DNS. You can add custom DNS or use any listed DNS from the dropdown menu.

| DNS Server | DNS 1 | DNS 2 |
| --- | --- | --- |
| Google Public DNS | 8.8.8.8 | 8.8.4.4 |
| Cloudflare DNS | 1.1.1.1 | 1.0.0.1 |
| Quad9 DNS (IPv4) | 9.9.9.9 | 149.112.112.112 |
| Quad9 DNS (IPv6) | 2620:fe::fe | 2620:fe::9 |
| OpenDNS | 208.67.222.222 | 208.67.220.220 |
6. Disable Browser Extensions
Sometimes, browser extensions can create conflict with some websites and services. If some suspicious extension is installed on your browser, it might very well be the reason behind it. Therefore, check and remove such extensions from the browser and then check whether ChatGPT works fine. Here are the steps to disable browser extensions on Chrome.
Open Chrome browser and go to Settings.
Click on More Tools → Extensions from the left panel on the screen.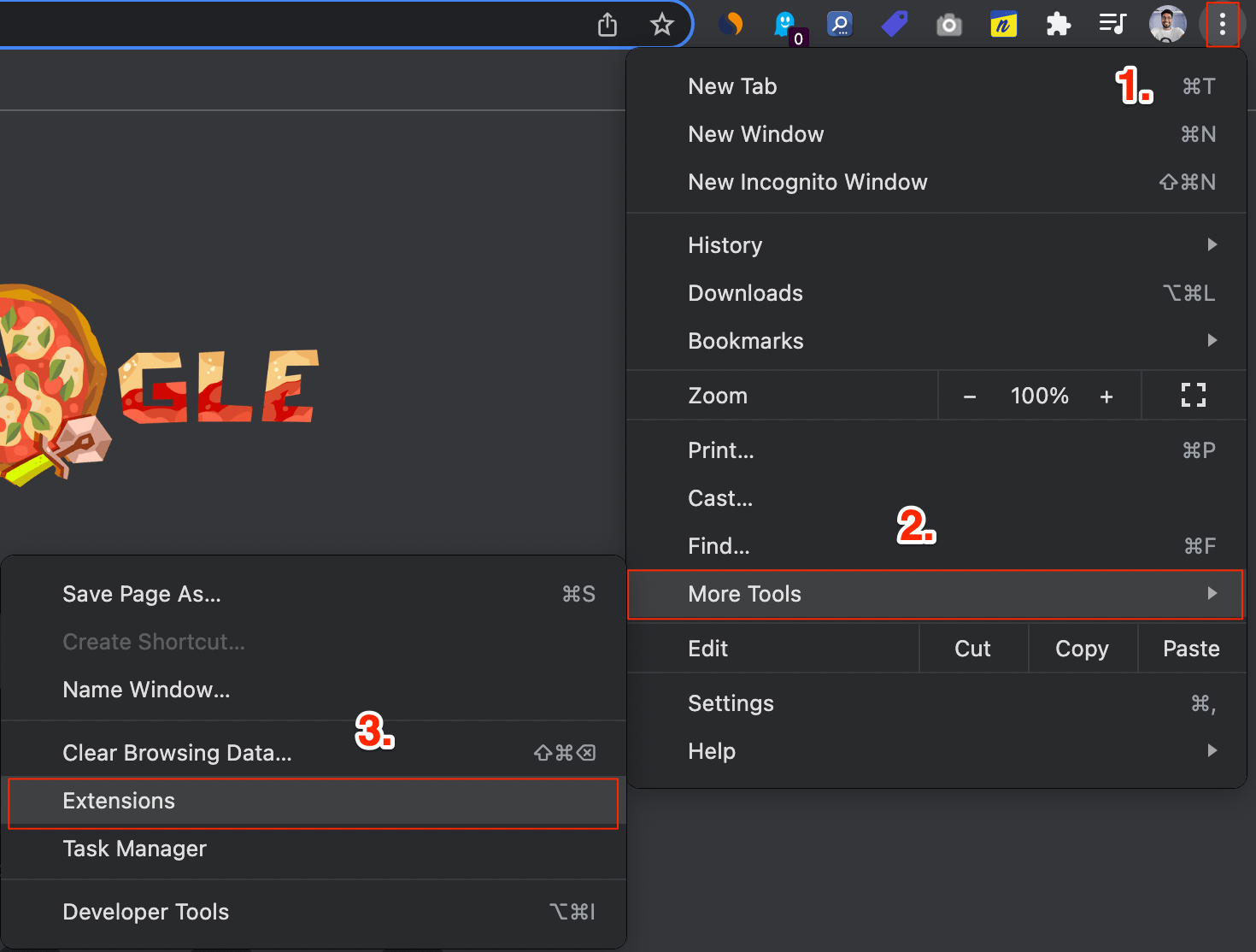 Locate the extensions that look suspicious and remove them.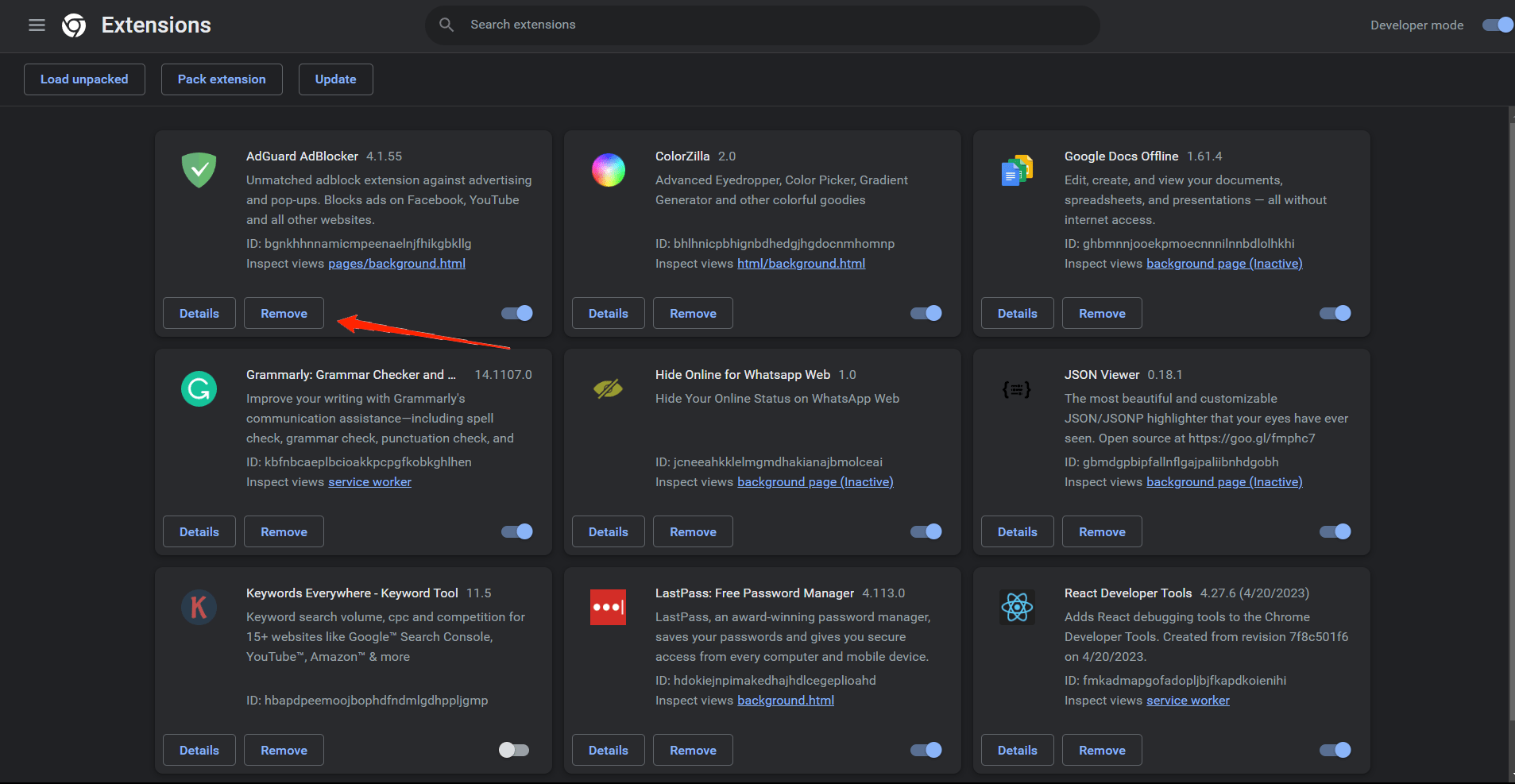 Final Words
Overall, ChatGPT is a great tool that can help you with a variety of things. However, technical issues and glitches are common problems with any software. And ChatGPT is no exception to that. The Access Denied error or 1020 error is mostly caused due to the above problems. Hence, we hope the above-mentioned solutions will help you fix this issue for good. Let us know which trick did the work for you and if you found this article helpful.
If you've any thoughts on How to Fix ChatGPT Access Denied Error 1020?, then feel free to drop in below comment box. Also, please subscribe to our DigitBin YouTube channel for videos tutorials. Cheers!