Do you ever wonder why your PC slows down with time, even though it features the latest processes and other accessories? The answer is pretty simple: with time, your system gets bogged down with hundreds of thousands of apps, files, and other applications, which as a result slows down the overall performance of the system. The best way to fix this issue is by cleaning up your Windows PC. And with that comes the topic of the day: the best PC cleaner apps for Windows 11.
Although there are a plethora of options when it comes to PC cleaner apps for Windows, very few, live up to the hype they create. In this post, we have shared some of the best names present in the market that can easily clean up your PC and, eventually, boost the overall performance of your system.
Here are the best PC cleaner apps for Windows 11 to boost system performance. 
1. CCleaner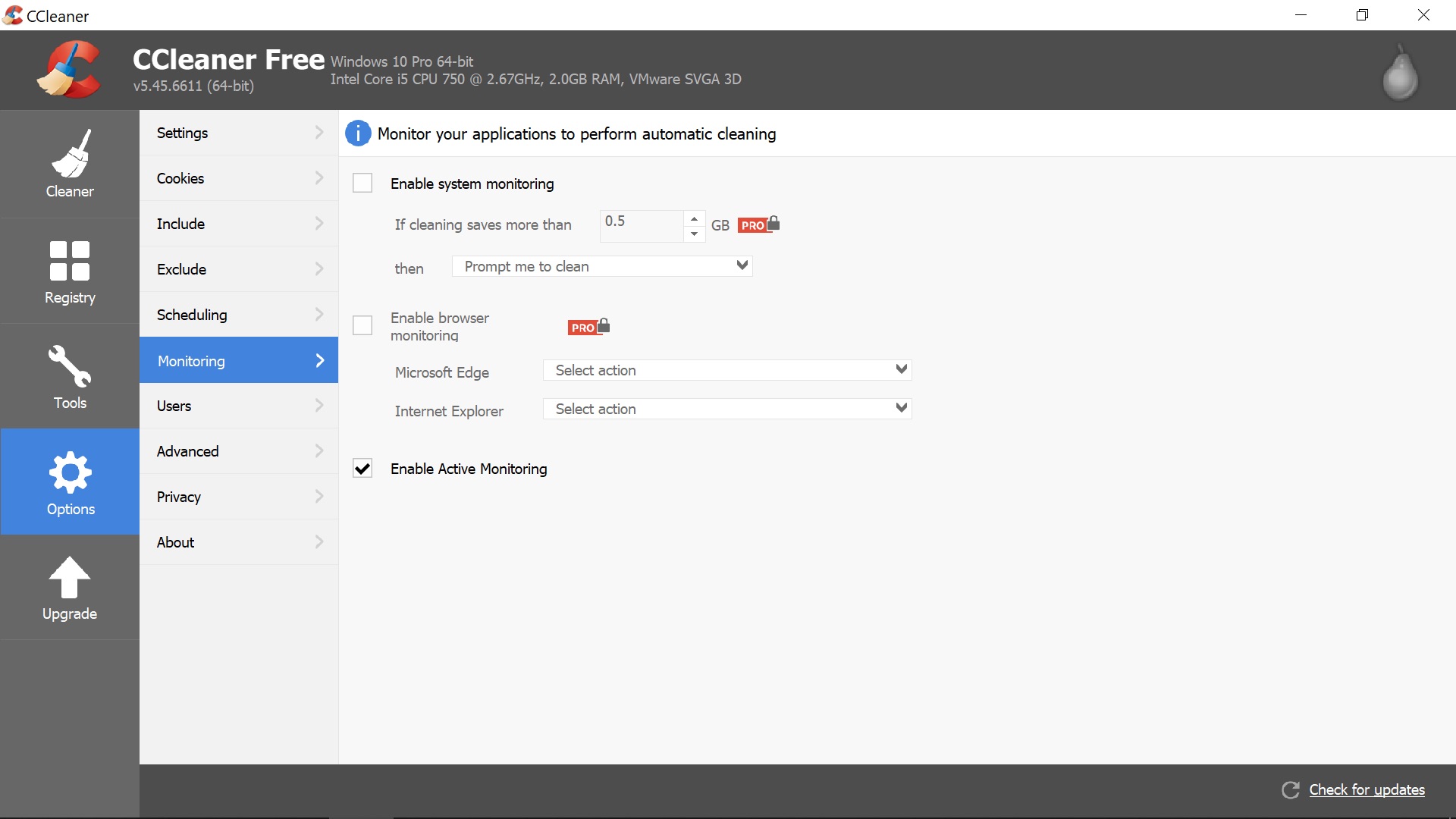 Let's begin our listing with an application that is specifically known for boosting system performance. CCleaner has been in the industry for a long time. And the main reason behind its popularity is that it scans all those areas that the "so-called" best PC cleaner apps for Windows 11 don't.
CCleaner has both a free and a paid version. But the free version will be enough if you're looking for an application just to remove temporary files, cache data, and unwanted cookies. Overall, if you are looking for a solution to optimize your system performance, CCleaner is the app for you.
2. Ashampoo WinOptimizer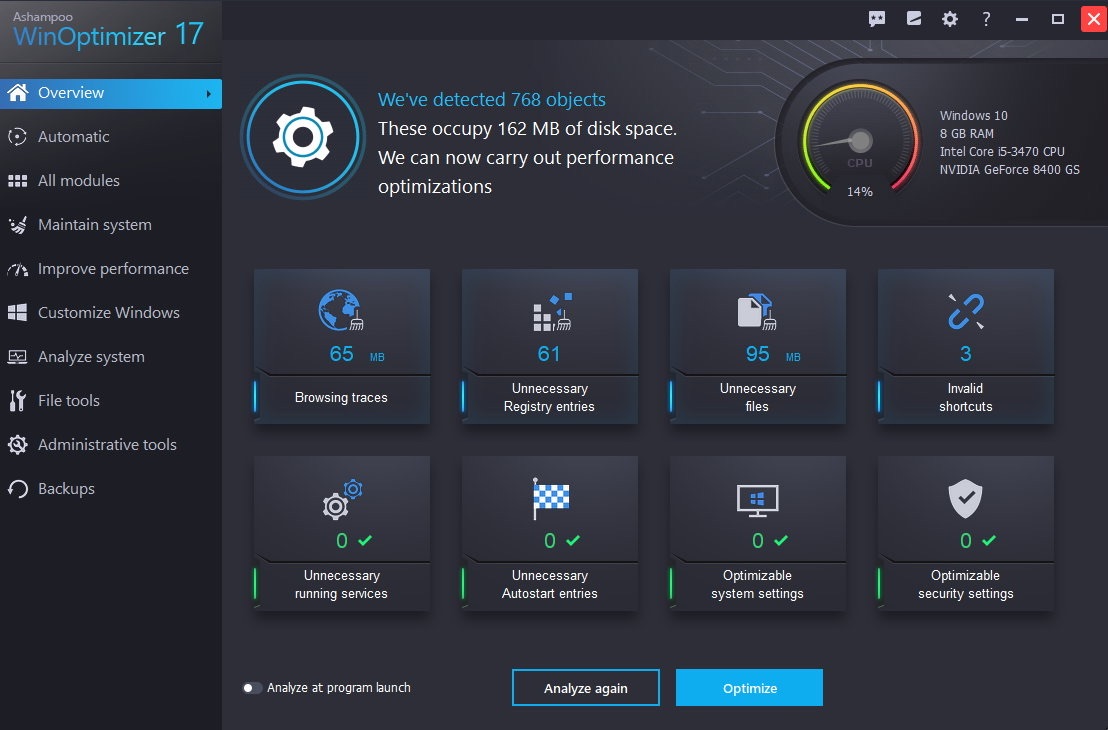 Ashampoo WinOptimizer is a great application that you can use for scanning junk files, broken registry entries, and unnecessary cookies and deleting them all in just one click. The best part about this PC cleaner app is that it gives details about every detail found on your PC. So, you can decide whether you want to delete a particular issue or not.
Ashampoo WinOptimizer also comes with the feature of defragging your hard drive and speeding up the boot process. Although you can do all this stuff with Windows itself, an application dedicated to it is always preferable.
Download Ashampoo WinOptimizer
3. Razer Cortex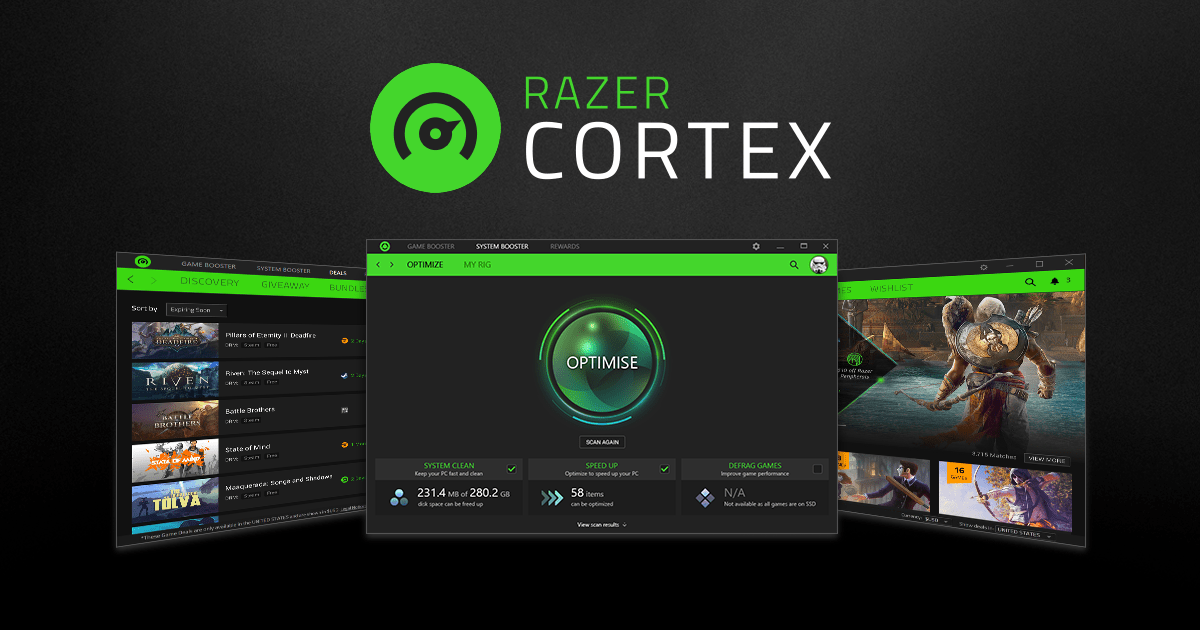 If you are a gamer and are looking for an application that will boost your system performance so that you can get the best gaming experience, then Razer Cortex is the go-to place for you. The application optimizes all the background running processes and clears out the memory so that you can attain the best gaming experience.
The Razer Cortex is compatible with Windows 7, 8, 10, as well as 11. The application will offer higher frame rates and faster load times by optimizing your system via different optimization tools.
4. IObit Advanced SystemCare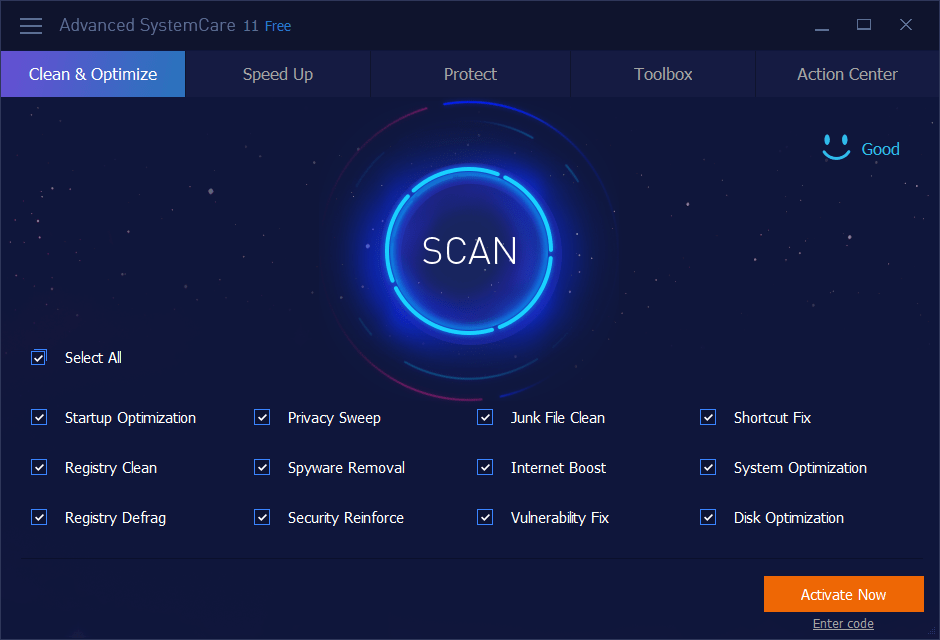 IObit Advanced SystemCare is one such application that has the most advanced interface and ticks all the boxes of an ideal PC cleaner application. It offers solid performance and continuously keeps on freezing RAM so that you get the best performance from your Windows 11 PC.
Along with speeding up your system, the application also makes sure that all your private data is safe and secure from any unauthorized access. Furthermore, it also boosts your internet speed by maximizing network bandwidth with just one click.
Download "IObit Advanced SystemCare"
5. Avast Cleanup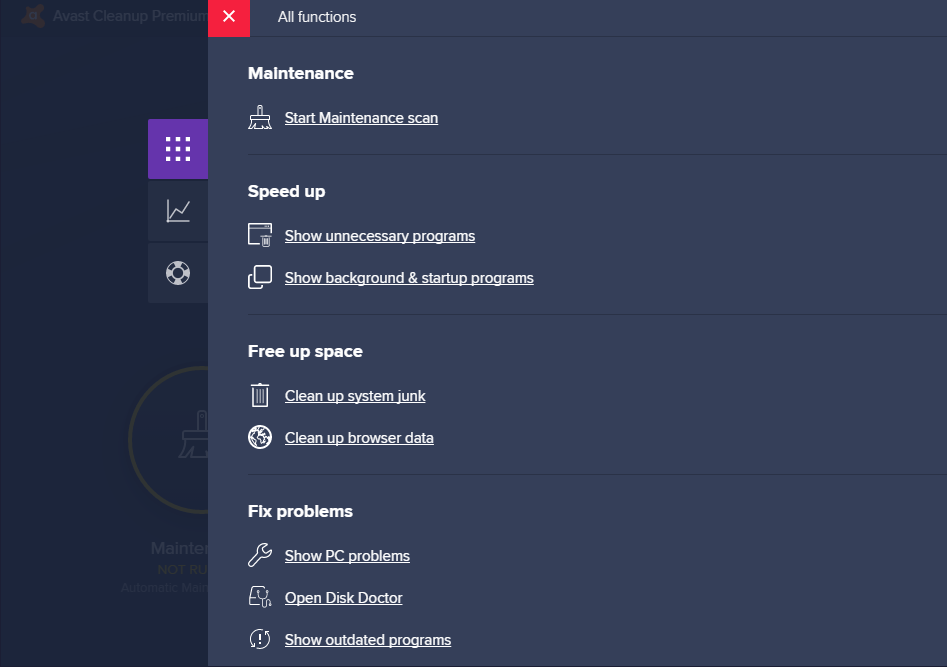 Avast Cleanup is an ultimate tune-up application that you must try on your Windows 11 PC. It is a one-stop solution for all the utility needs of your system. Avast Cleanup can do everything from optimizing, cleaning, and updating apps to fixing common problems.
The application optimizes your browser performance by clearing up unnecessary cookies and cache data. Avast Cleanup can also be used to nuke unwanted plugins and toolbars.
6. AVG TuneUp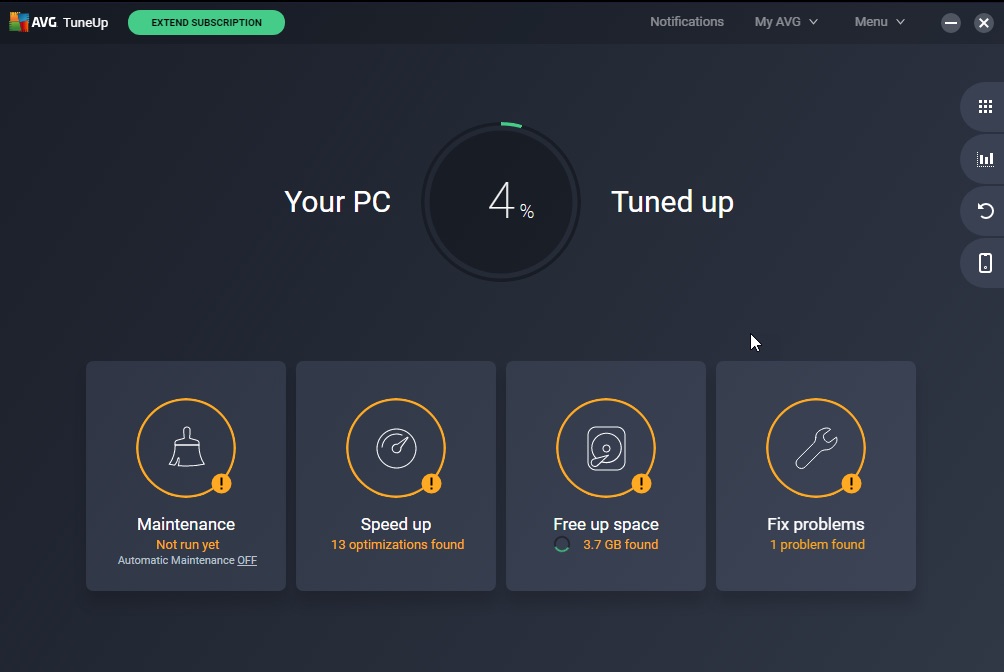 AVG TuneUp is an application for automatically fixing and maintaining a Windows 11 PC. The application clears out all the bugs, fixes crashes, and resolves common crashing issues. TuneUp regularly keeps on fixing your registry in order to minimize crashes and common errors.
The application puts all the installed applications to sleep so that you get the best performance from your system. It also features a "software uninstaller" that automatically detects all the unnecessary applications and bloatware installed on your PC.
7. Norton Utilities Unlimited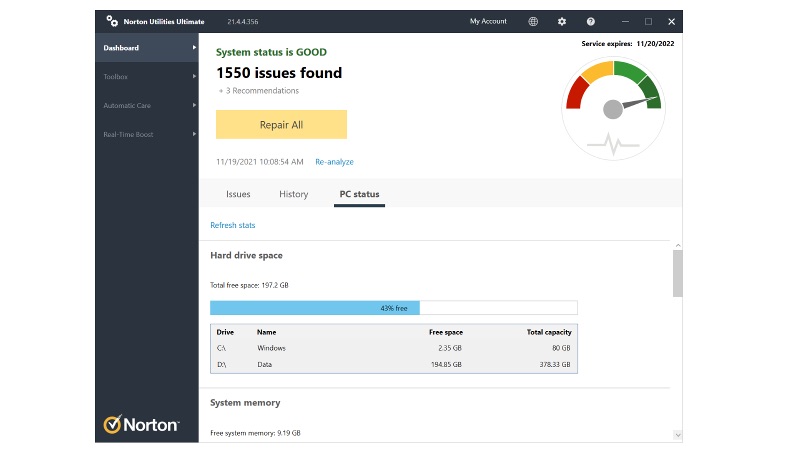 Nothing is more irritating than a slow PC that takes hours just to open an application. Norton Utilities Unlimited optimizes and unlocks the true potential of your PC. The application increases the processing power and reduces memory and hard drive consumption.
Norton Utilities Unlimited is also one of the best PC cleaner apps for Windows 11. Its features fix all the common issues on your PC and clear all the unnecessary files that are taking up a huge space on your system.
Download Norton Utilities Unlimited
8. MacPaw's CleanMyPC
CleanMyPC features a straightforward and intuitive interface, making sure that even a newbie can get used to the application with ease. The application will optimize your PC to the extent that it will feel like you are running an entirely new device.
CleanMyPC scans the entire system at once and cleans all the junk files and unnecessary registry entries. The application also comes with a feature of multi-uninstaller. You can use this feature to uninstall and install multiple unnecessary applications at once.
9. DefenceByte
DefenceByte is an excellent Windows 11 optimizer application that relies on clearing the registry in order to offer the best system performance. The application improves the resource management of your system on the whole. DefenceByte is also a great solution if you are frustrated by receiving unwanted URLs.
This PC cleaner app for Windows 11 comes with the option of scheduling scans. This feature will ensure that the application keeps on scanning your system at a regular interval. Furthermore, DefenceByte has a very simple interface, making sure that even a newbie can easily set up the application.
10. Avira System Update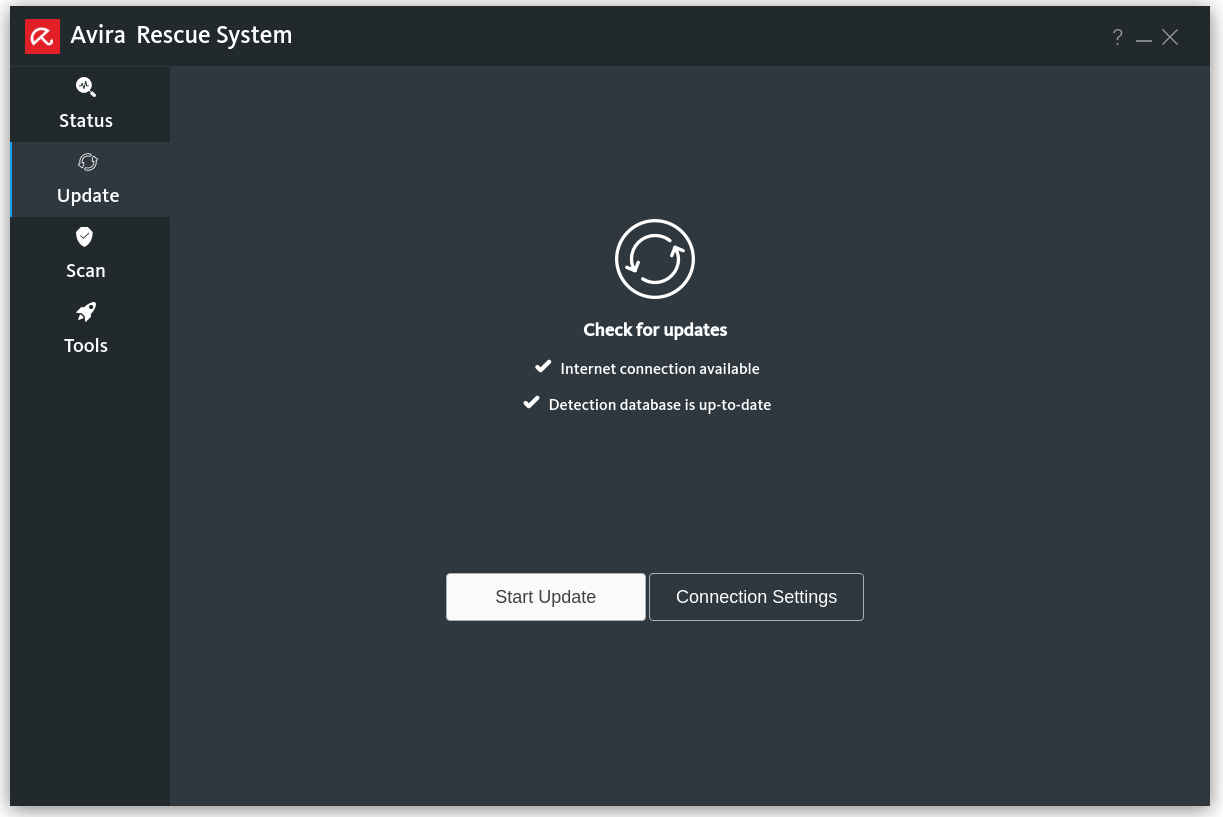 To conclude our list of the best PC cleaner apps for Windows 11, we have Avira System Update. Similar to any other name in the list, it also clears up system cache, temporary files, internet junk, and all the necessary user data. The selling point of this application is its intuitive interface, which makes sure that keeping the system in its best condition is a pleasure rather than a chore.
Bonus Tip
If you own a Windows 11 PC, you don't need any dedicated PC cleaner apps. Windows 11 PCs come with a dedicated feature using which you can free up space captured by unwanted files. So, here are the steps you need to follow to get the work done.
Open Settings by pressing the Windows+I shortcut key.
Now go to System, and then Storage.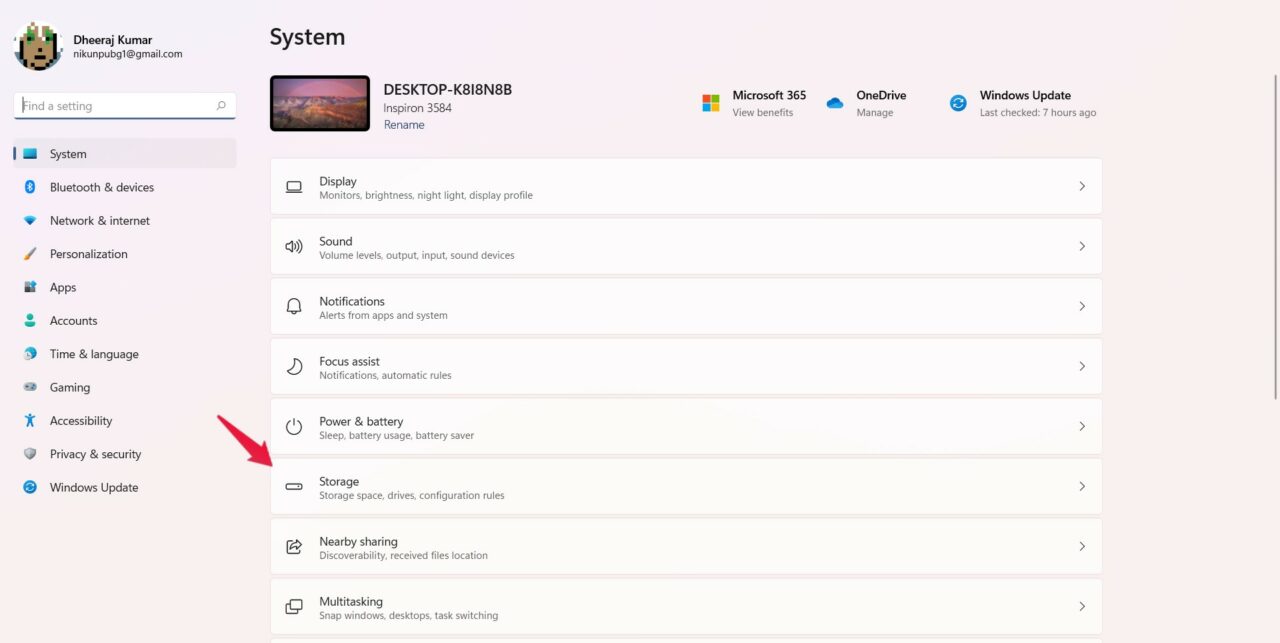 Enable the "Storage Sense" option.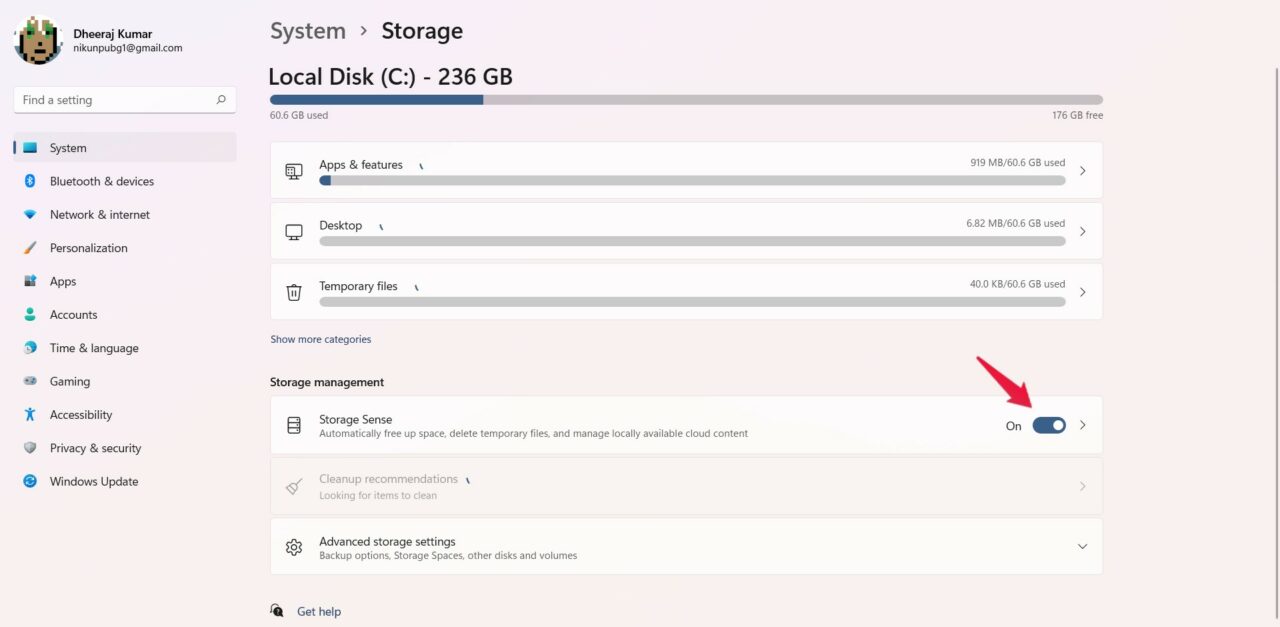 That's it. Now, Windows 11 will continue to clean up all temporary files on its own.
Final Words
So, these are the best PC cleaner apps for Windows 11. We have also mentioned an official workaround that you can try if you don't want to pay the subscription fee for the applications mentioned in the post. Moreover, let us know in the comment section which of the above-mentioned apps you are going to use to clean up your Windows 11 PC.
If you've any thoughts on 10 Best Windows 11 PC Cleaner Apps, then feel free to drop in below comment box. Also, please subscribe to our DigitBin YouTube channel for videos tutorials. Cheers!