Best Free Addictive Offline Games to Play on Android right now without internet or Wi-Fi. The games are from all genres and popular among gamers.
Android is the most popular Operating System and being an open-source it gives tones of options for the developers and users to make most out of the software. The most powerful software on the Android OS is the Play Store which acts as a digital marketplace where you can download all the games and apps. Play Store houses millions of games from each category and for each occasion whether you are a solo player or love to play with friends or family. There are also a number of offline and online games. Also, there is an option to install games from a third-party source which generally lacks in other OS.
A modern smartphone is able to perform all the tasks which you expect from Computer  Software. The smartphones today are equipped with high-end processors and GPU which can handle games that were just a distant dream. Mobile phones today very powerful and can handle high-end games. The ability to run high-graphic Applications on phone is a big revolution in mobile technology.
Many Apps only work when connected to internet Wi-Fi while there are many more which work without internet data. There is a number of games available for Android which you can play offline, most of the games are super cool and engaging. Today in this post I will talk about some of the Best Offline Games for Android to Play without Wi-Fi or the Internet.
Addictive Offline Games for Android
Here are the Best Offline Games for Android to Play for Free Without Active Internet. 
1. Angry Birds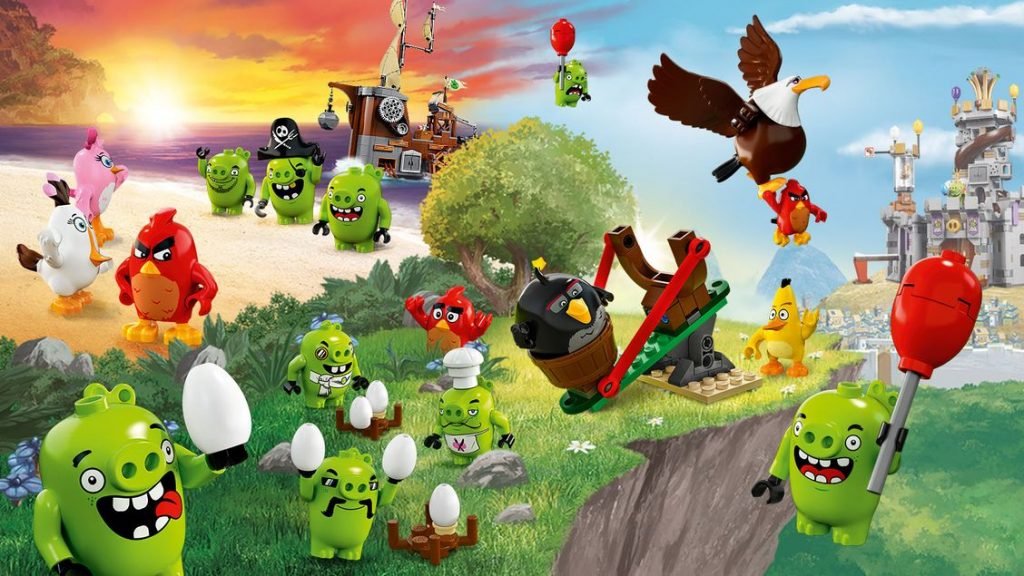 One of the most popular casual drawing action games, Angry Birds is by far one of the most popular video game franchises ever developed for the mobile platform. The Angry Birds has very attractive gameplay wherein you need to protect the eggs from being damaged by green-colored pigs (enemies) by means of using colorful birds with some peculiar power as weapons. The rich graphics and addictive nature of the play are the USP of this ever-popular game running without WiFi.
The popularity of the game led to the development of many spin-off versions, television series, movies, and merchandise. It was also liked by masses which created a great impact on an advertisement, religion, sports, etc. The critics gave a massive response, for its vibrant nature, fascinating music, and addictive gameplay.
2. Smash Hit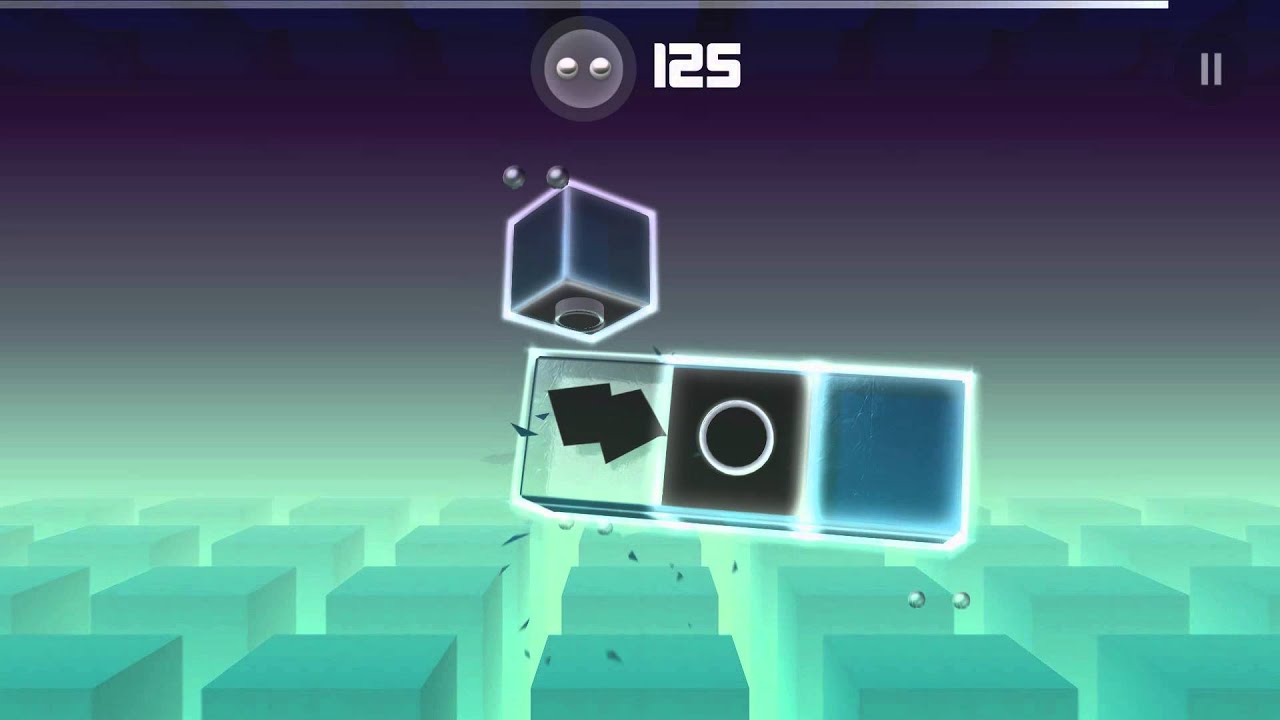 It is an extremely beautiful endless 'glass breaking' first-person arcade game. The game has some cool graphics along with synchronizing background sounds which give you a very surreal journey experience. The gameplay is pretty simple, you just need to hit the glass obstacles in your way with the metal balls and get extra balls by breaking the prisms.
The Game got some rave reviews from critics and is very much liked by the gamers for its colorful decorative passageway. Apple'N'Apps gave the game 4.5 out of 5 praising it as "one of the best looking games on iOS", having "ultra-realistic physics" and "engaging endless gameplay".  Common Sense Media gave the App 5/5 at praised its simple but powerful graphics.
3. Plants Vs Zombies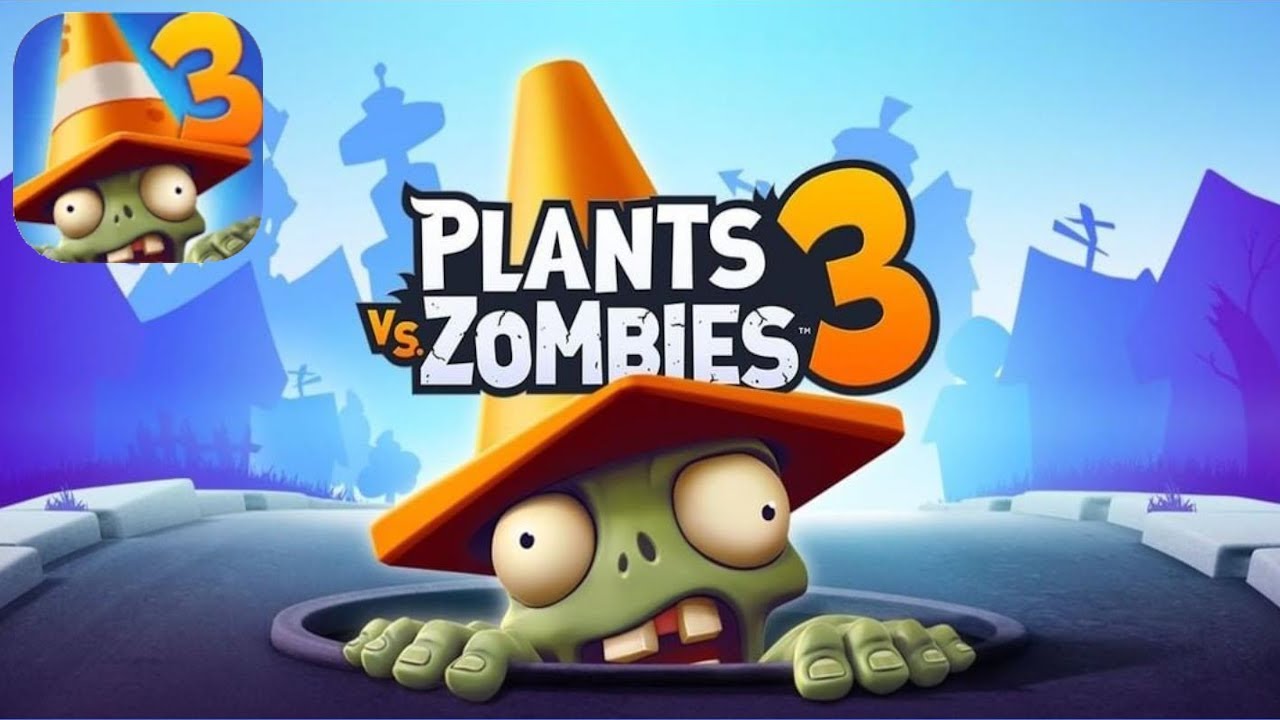 Plants Vs. Zombies is an award-winning casual tower defense game which appeals to all age audience. Thanks to its engaging gameplay and cool stuff. The game is a typical tower defense game with the mission to Plant the Plants with powers unique to each plant in the garden and kill the zombies approaching your house. If the Zombies enter the house the "Zombies will eat your brain". With every passing mission, you will get Plants with different powers capable to kill different Zombies.
The game developed by EA and PopCap got an overwhelming response from gamers for its intuitive approach. Plants vs. Zombies was well received with positive reception from critics, garnering an aggregate score of 88/100 from Metacritic and 89.5% from GameRankings. The game works without any WiFi or Internet and the game progress is saved offline hence no worries regarding the connectivity.
4. Shadow Fight 2
A role-playing martial arts-based action game that gives you a complete feel of a perfect blend of RPG and classical Fighting. Fight the enemy bosses, win gold, and buy stuff to upgrade your armory. The game has some cool mixture of 2D animation and clean graphics. You can even upgrade your power, swords, nunchaku, etc. Players must win the majority of 3 matches against computer-controlled opponents.
Shadow fight gives you a very realistic fighting experience thanks to its RPG nature and physics-based concepts. The game was well appreciated by the critics and gamers alike. The game also has other 2 versions with different plots and features namely, Shadow Fight and Shadow Fight 3. Jason Parker of CNET rated the game an 8.3/10, saying "if you can live with the in-your-face freemium model".
5. Cut the Rope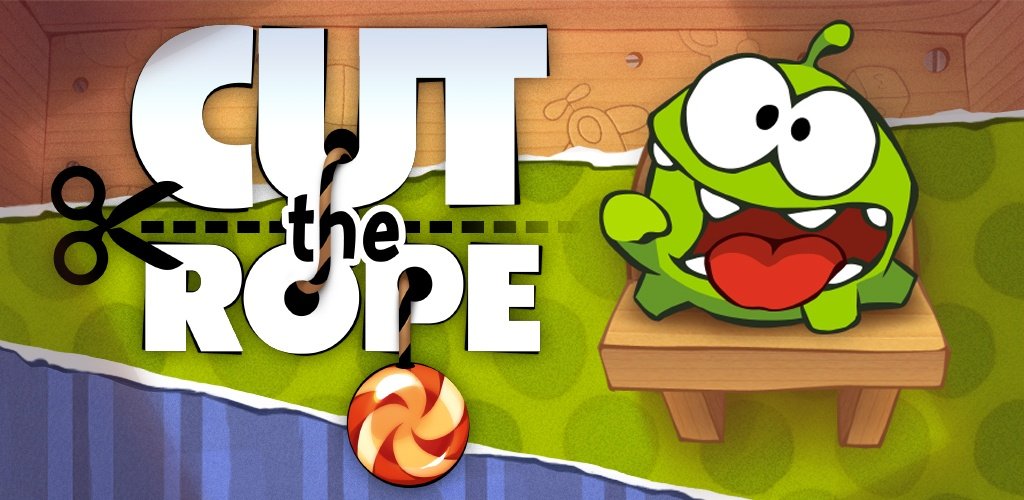 Gamers Delight! Cut the Rope is one of the most intuitive physics-based puzzle game. The objective of the game is to feed candy to a little green creature. A piece of candy hangs by one or several ropes which the player must cut with a swipe of their finger using the device's touchscreen. Using various objects such as floating bubbles and bellows, the candy must also be manipulated around obstacles to get to creatures mouths.
The game has a very addictive nature. And with every passing level the difficulty changes, challenging your thinking and logic. The game got positive reviews from gamers and critics with everyone praising the simple nature along with bright, imaginative, and supremely polished cartoon animation. The success of the game led o the development of many different versions of the game. The game is much recommended for all puzzle lovers who are looking to play it offline.
6. Jetpack Joyride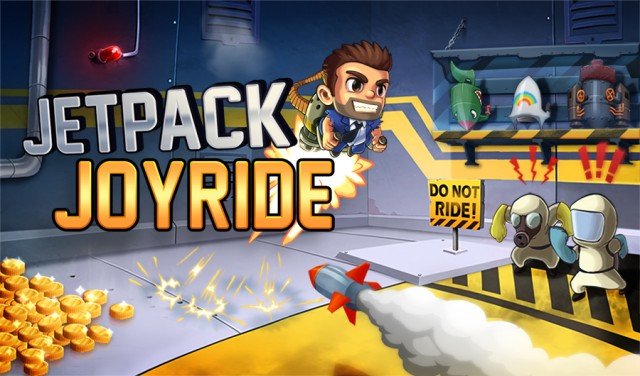 The game is one of the most adrenaline rushed side-scrolling endless running game with some extremely beautiful animation graphics. The Jetpack runs with predetermined speeds, the only thing the player has to do is to give the jetpack a vertical movement to avoid obstacles. The objective of the game is to travel as far as possible, collect coins, and avoid hazards such as zappers, missiles and high-intensity laser beams.
The game predominantly got positive reviews from a gamer's praising its addictive nature and visual appeal. The game got 90/100 score on Metacritic and was well received by the critics. If you wish to try a different mode of an endless game just go with this powerpack ride.
7. Cover Fire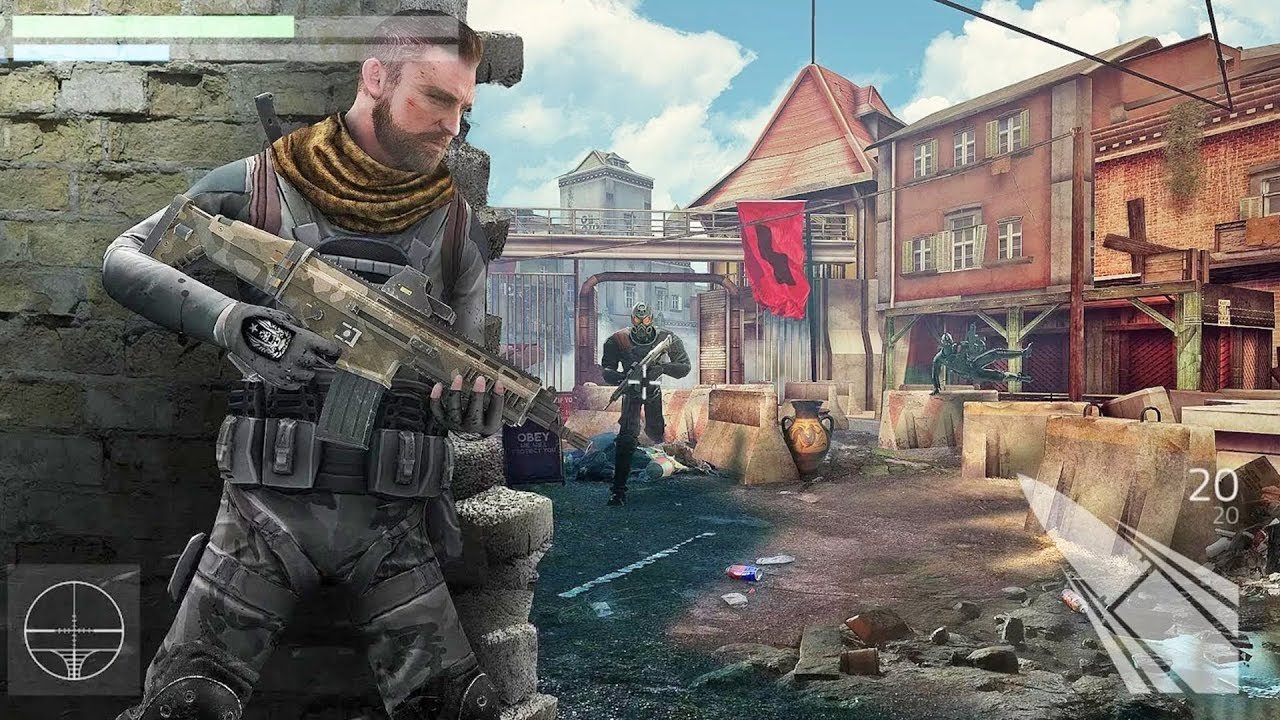 One of the more realistic FPS action games in this list, Cover Fire manages to strike a perfect balance between a graphic intensive game and a providing an addictive gameplay experience. Add to it the amazing background music and sounds it has to offer for each kill, all these really notches up the gameplay one level above.
Moreover, the game has a plethora of weapons in store for you to try out. Although not all of them are free. While some require completion of some specific missions, others are purchasable through real money.
Furthermore, don't forget to check out its imaginative gameplay mode which will leave you amazed throughout the course of action. Not to mention Cover Fire has one of the best controls, with the placing of each movement gesture being near about perfect.
8. Death Trigger
Death Trigger is a first-person shooting fighting arcade action game. The game posses some very cool 3D graphics. The motive of the game is to kill the zombies. There are a number of realistic weapons to choose from. There are several generic missions available, as well as story missions. Collect cash and gold to buy stuff, weapons and upgrade yourself. The game is a cool shooting action game to try without any need for data.
The Death Trigger got mixed reviews from gamer's and critics alike with everyone praising the graphics and animation of the game but criticizing the lack of variety in the missions. If you are looking for a powerful shooting action game with excellent 3D effects then I recommend you to go with Death Trigger. Their also a sequel to the game with improvement in missions and features.
9. Doodle Army 2: Mini Militia
This game needs no introduction; it is a very popular shooting game among Android users. Simple to play yet high on action It is a highly trended game for a long time. Mini Militia can be played by up to 12 players via a WLAN connection and the game features two modes e.g. Co-Op and Survival modes.
The Survival mode is the ideal game mode to get it on with your friends. You play to see which player gets the most points at the end of the game time.  In Co-Op mode, you all join hands to fight COM players. Nevertheless, there are lots of weapons to use on Mini Militia.
Download Doodle Army 2: Mini Militia
10. Ludo King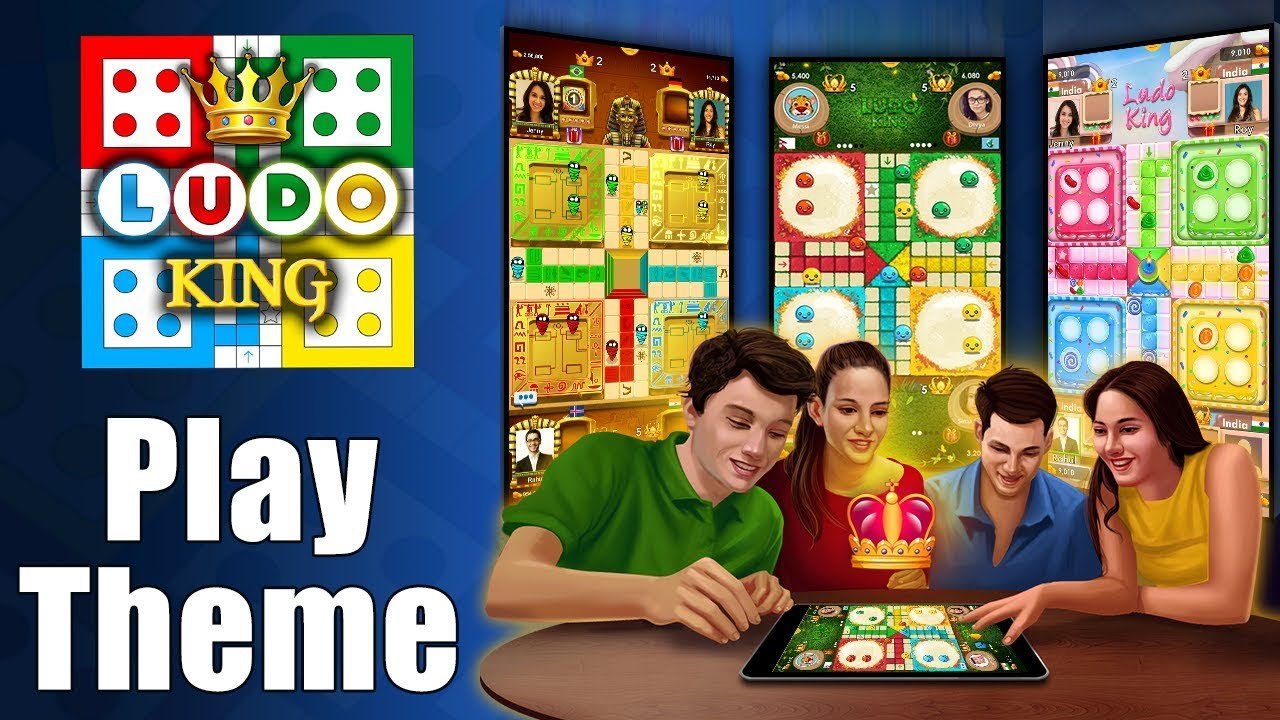 The ancient Android board game meets modern technology and what it creates is magic. Ludo King is an age-old Indian game played by all age groups in India. It is a simple board game with the dice acting as the accelerator for moving the game in steps. The Ludo King app is very simple and you can play the game in offline multiplayer and online multiplayer mode. Ludo King follows the traditional rules and the old school look of the Ludo game.
Ludo King is one of the most downloaded Android Board games for Android. Its simple nature and quick to play nature has made it the best board game for Android. While the Ludo gameplay might seem simple at first, the Ludo game is immensely enjoyable and challenging.
11. Asphalt 8
Do you love to race up your heartbeat? Than Asphalt 8 is the game which runs without any internet data moreover it has some very high power-packed adventures to offer. Bundled with some highly-polished graphics from Gameloft, realistic audio effects accompanied by more than 300 events, 9 seasons, and over 200 cars, Airborne is the best choice for any Arcade lover. Real car models just enhance the drama along with high-grade air stunts and near-miss obstacles which makes the Asphalt 8 one of the best offline racing games for Android.
Asphalt 8 got the overwhelming response from gamers with many calling it the pinnacle in Asphalt series, even many critics couldn't resist them from giving full stars to this action-packed arcade racing. The iOS version of the game was also very much appreciated for its interface and animation. The only offline racing game I would recommend you if you are truly looking for some high-end track competition.
12. Badland
One of the top-rated physics-based side-scrolling action runner game, Badland is the best offline game. The gameplay is set in the atmospheric forest full of various inhabitants, trees and flowers. The player needs to control a small creature called a clone and travel long to avoid obstacles on the way. The game has some absolutely stunning graphics, you will fall in love with the game instantly. Highly immersive audio-visual gaming experience.
The Game got some rave reviews from critics with everyone applauding the games crystal clear graphics. In 2015 a new multiplayer feature was released which allowed up to 4 players to play at the same time. The game has a Metacritic score of 85% based on 20 critic reviews. The game is a complete visual treat for all the game fanatics.
13. Grand Theft Auto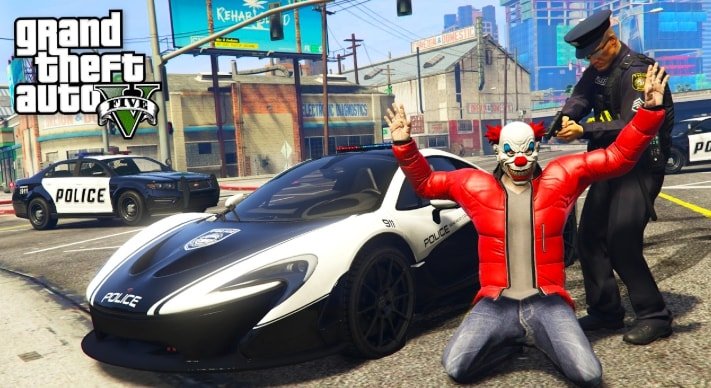 You can call GTA as the patriarch of modern games, the game actually changed the entire epitome of interactive video games by introducing 3D graphics which gave more control powers to the player. GTA is a 3rd person shooter game with the gameplay which can fulfill all your crime ambitions. The objective of the game is to complete missions and tasks to earn profits and upgrade himself. The user can freely roam the entire city, grab any vehicle, kill someone, or fly. The missions are challenging and surprisingly engaging enough to keep you addicted.
For mobile, you can play GTA 3, GTA Vice City, and/or GTA San Andreas. The App is one of the most highly-rated interactive play with many praising the games super-rich concept, the degree of control over the character, and over-the-top missions but at the same time criticized the high amount of violence and nudity. If you are looking for a no holds barred game with great action, heavy guns, cars, chases, and blood, GTA is the ultimate choice.
14. NES Games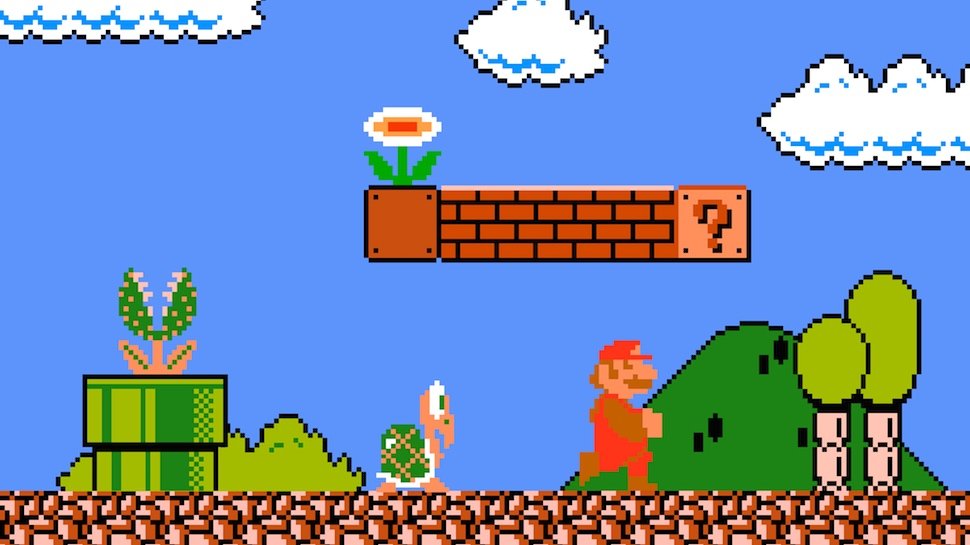 Relinquish your childhood with this small yet powerful Android App having games like Mario, Contra, Battle City, Jackal, Street Fighter, and many more. It is an APK+Emulator App for Android with 100+ Nintendo games in one App. The game has a virtual controller as touch which allows you to make Joystick control on-screen. Play the games which made your childhood memories sweet again with a single App and simple controls.
15. Candy Crush Saga
You might be living under a 'stone age' rock if you haven't heard of this game. Candy Crush Saga by King is the most addictive casual game ever developed for Smartphones. The basic of the game is to swap adjacent candies to form a series of 3 similar candies from among a bunch of candies on the board. The triple paired candies are eliminated from the board followed by new candies taking the empty space from the top. The game comprises of several objectives with each passing level. The game can be termed as endless as the King regularly releases updates with more levels keeping the players engaged.
Being a very addictive game, the Candy Crush Saga gets millions of eyeballs daily who play and try to reach to next level. The game got mixed reviews from critics but users gave it thunderous thumps up. The Metacentric holds a 79% rating for the game. The success of the Candy Crush Saga led to many similar natured apps to be developed soon taking the Play Store, the King even released a sequel to the game named Candy Crush Soda. If you haven't tried Candy Crush Saga than I surely recommend this game if you are in a casual playing mode.
16. Temple Run
Temple Run is a visual treat. A simple endless running game with a simple motive to avoid obstacles by jumping and sliding. Collect coins and gems to buy stuff or an extra life. But the biggest asset of the game is its graphics, some very solid and clean animation will mesmerize in the gameplay. TR Oz is a vibrant colorful version of the game developed in association with Disney.
Temple Run had a cult following from the smartphone users with everyone praising its visual appeal. The game was generally well-received. Gamezebo's Art Green even scored it, 5 out of 5, calling it "an instant iPhone classic," and writing "addictive doesn't even accurately describe the game. Temple Run is an enthralling journey to find the limits of your speed and vision.
17. Swamp Attack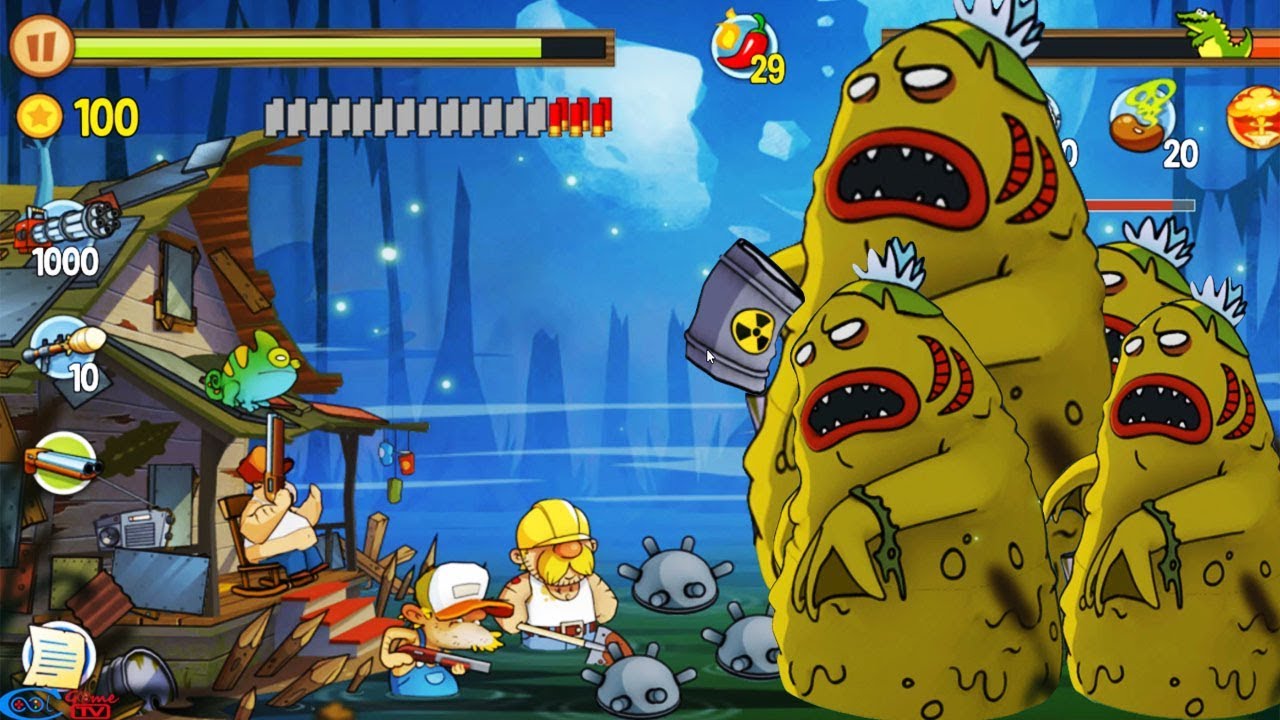 A very cool lazy game with the only motive to protect your swamp from zombie inspired monsters. The game has simple graphics. Protect your home from invading creatures with guns and other weapons that you will be upgraded during the course of the game. The game has some clean uncluttered graphics.
The game got positive reviews from users and critics with many praising the game's simple yet addictive nature. Swamp Attack is one of the best offline games which you should surely give a try on your Android or iPhone.
18. Sea Battle 2
This is a vintage offline multiplayer game for gamers most especially beginners. You might have played it sometime when you were a kid not as Sea Battle 2 but as Battleship. It is a warship game in which you get to drop bombs on enemy ships until they go underwater. Not only ships are available, but you can also play with submarines, planes, and more. The graphics might not be very impressive but, you will find the game interesting. Co-op mode is also available; therefore, you and your friend can take turns playing on one mobile phone.
19. Badminton League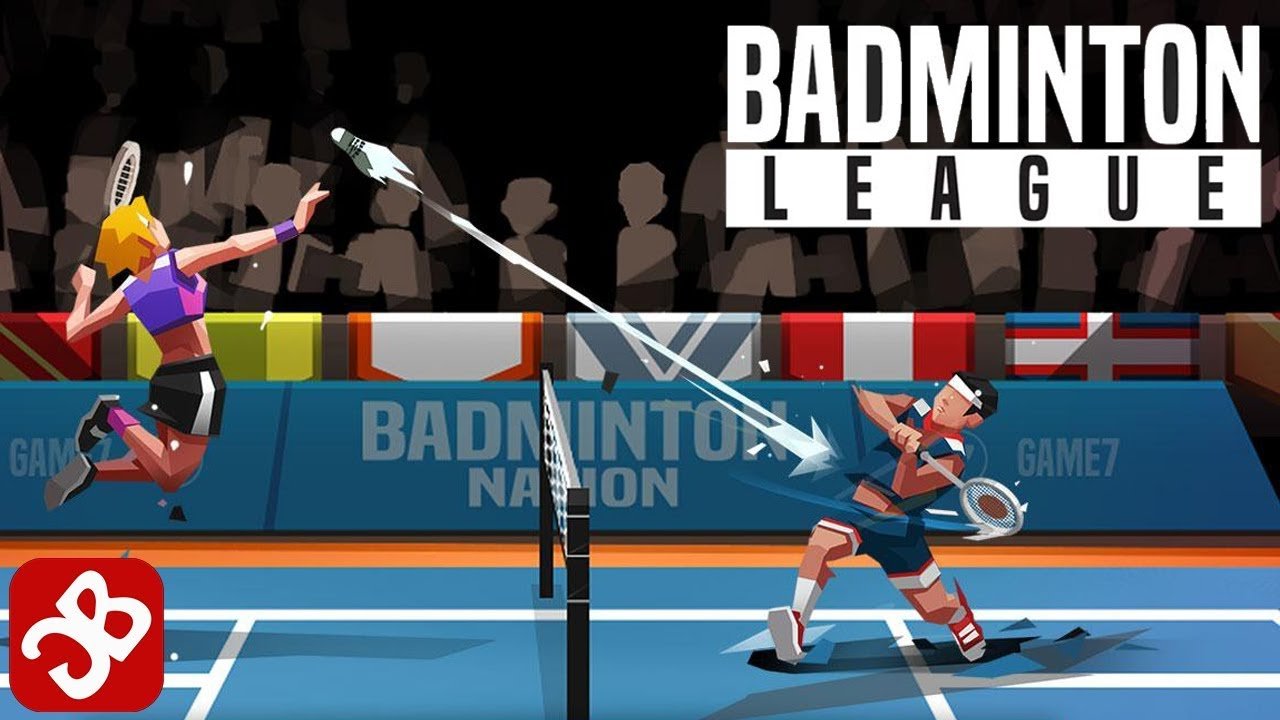 Love to play Badminton then you enjoy the game on this multiplayer offline game. We all know the Badminton sports game so you know what to expect when you launch this multiplayer offline game. If you love the sports game, then you are sure to catch a lot of fun playing this game with friends.
It can be connected in multiplayer mode using the hotspot and you can only play against one friend at a time. You would find it easy to play as it features simple control patterns. The game has good graphics and you can create your character to play with.
2o. Piano Tiles
Piano Tiles 2 - Gameplay Walkthrough Part 1 - Songs 1-5 (iOS, Android)
Piano Tiles – Don't Tap The White Tile is a single-player mobile game. The objective is to tap on the black tiles while they appear vertically from the top of the screen. The tiles come in a combination of black and white with the speed of vertical flow increasing with time. When the black tiles are tapped piano music is generated. Piano tiles 2 had a long tile tap, double tiles, rapid tiles, and slide titles.
Piano Tiles is one of the most adrenaline rushed games that tests the player's speed, vision, and response to the stimulus. The game has various modes with different natures. Piano Tiles gives you a very mixed experience of thrill and risk. The game gives you an over the top thrilling experience.
21. Hungry Shark Evolution
An action-packed aquatic adventure game, Hungry Shark Evolution is an action-packed arcade adventure game. The game has some very clean and spectacular graphics. The motive of the game is to journey through the oceans and eat as much as you can to survive travel. Collect coins and gems to evolve the shark. Solve the aquatic mystery with stunning 3D graphics.
The game has a very different concept with the player playing the role of a hungry shark. The game got mixed reviews from critics with many praising the graphics of the game but at the same time criticizing the monotony of the gameplay.
Download Hungry Shark Evolution
22. Alto's Adventure
Alto's Adventure is an endless side-scrolling snowboarding runner game developed by Snowman. It is one of the visually most stunning games available for mobile. The character moves to the right of the screen over the landscapes. You need to tap on the screen to jump and perform tricks to achieve the goal. Players need to complete goals (over 180) given during the play, which include traveling a set distance, rescuing runaway llamas, crossing dangerous gaps, grinding across rooftops of villages, and outsmarting the mountain elders.
Alto's Adventure is also a critically acclaimed game many calling it a "Fluid Masterpiece", "Perfect Physics Snowboarding". and "Piece of Interactive Art". On Play Store the game has a very good rating and popular among gamers for its smooth and tactical gameplay.
23. Paper Toss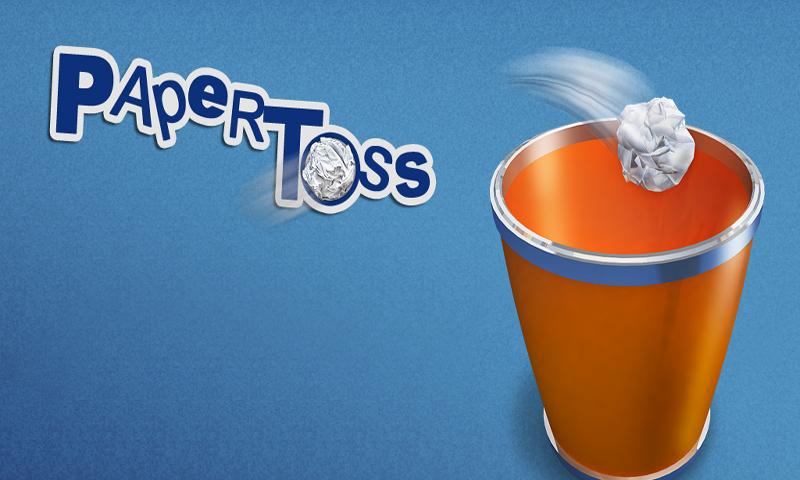 Paper Toss is a casual game first developed for iOS and later ported to Android. The game is set in an office. The objective of the game is to flick a piece of paper into a bucket or bin. There is also a fan running in the space making the play more challenging. The wind direction and speed are displayed, the flick speed and direction need to be adjusted for the piece of paper to fall in the bin against the resistance offered. Players are scored on how many times they manage to toss the paper into the bin before missing.
The game is very addictive in nature and if you playing it as a challenge with your friends than it adds to the rush. The game has 8 levels with some elegant animation graphics to appeal to the player. The office setup has all the elements which are needed to make the play feel like an office environment. The game gives a satisfying feel. Paper Toss is the best casual game if you wish to enjoy some healthy play without much need of all the sense organs.
24. Kingdom Rush
Among the most popular Tower Defense franchise, Kingdom Rush Series is another high demand name. The complete series has four different versions available that include Kingdom Rush, Kingdom Rush Frontiers, Kingdom Rush Origins, and Kingdom Rush Vengeance. All these games follow similar mechanics with few changes in each of them.
It still features the vintage classic tower defense system, which is quite impressive. You get armor, attackers, fighters, and other powerful defenders to defeat and protect the objective. Also, you are given a number of lives per game which is equivalent to the number of attackers entering the cross line. If the number of attackers crossing the defense line is more than the lives, the game is over.
25. Air Control Lite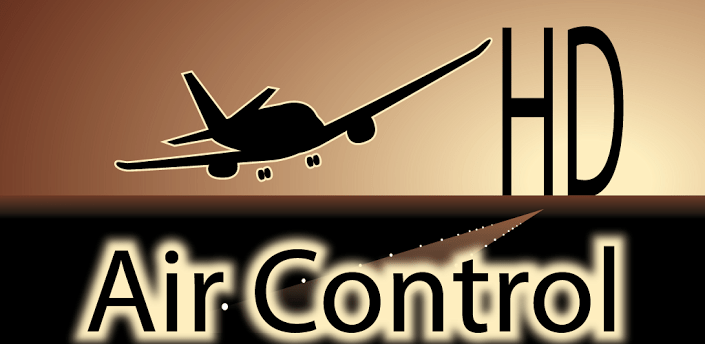 A simple yet addictive drawing game where your job is to land the planes and helicopters on their respective landing zones avoiding any collision. Though you may read it a little boring, the game is actually a true time killer. The planes come from all directions with the number of vehicles and speed of approach increasing with time. The game has a very simple interface with beautiful landscapes to choose from.
This game will test your agility, logic, and sight as they need to work hand in hand for you to get a high score. The game got some very cool reviews from critics some even calling it "One of the most adrenaline-charged games available".
26. Hitman Sniper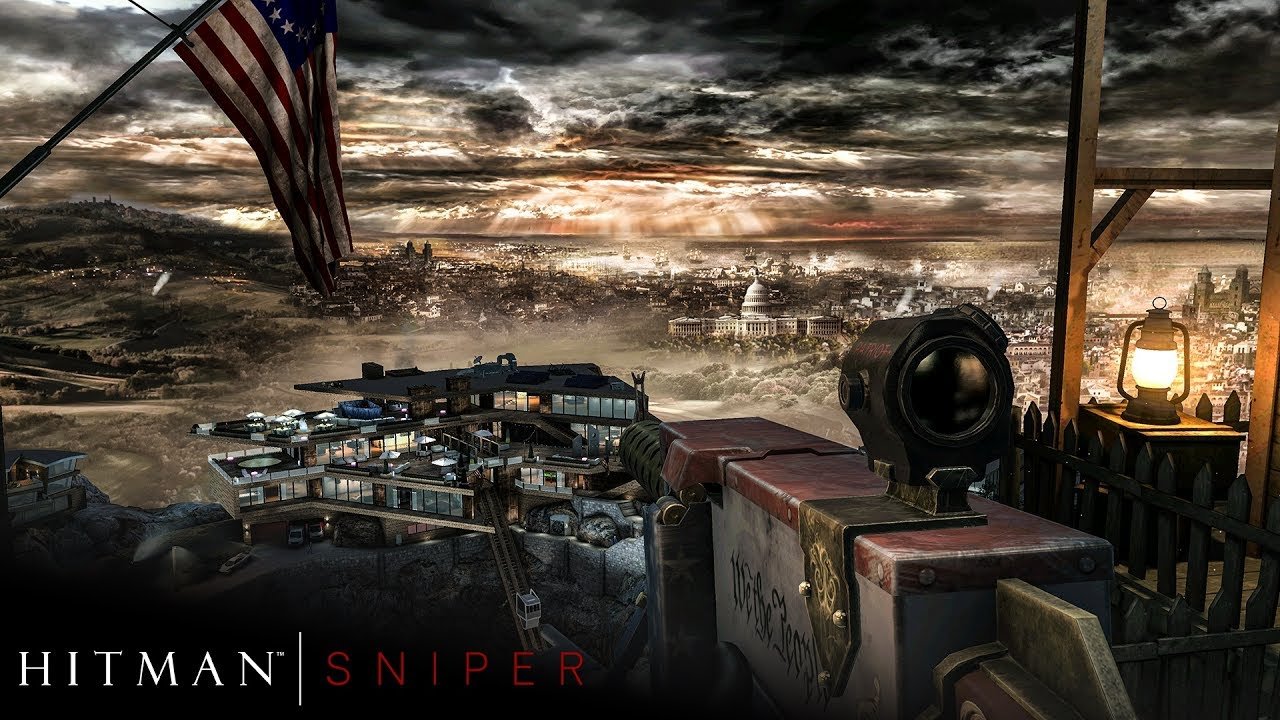 Agent 47 has come knocking on your doors, and in style! The popular PC franchise game has recently made its way over to the smartphone world and has left everyone impressed with its sheer gameplay and breath-taking graphics. It's not like any other FPS game in which enemies are constantly approaching you and you're stuck in a never-ending killing spree. This game is all about precision and patience.
You'll be handed over a sniper that will check your assassination skills. Stabilize and fix a perfect spot to aim and kill your enemy at one go. Furthermore, the game boasts of around 150 missions which will keep you engaged for a very long time.
Apart from that, there are around 10 special weapons for you to unlock. Do note that getting your hands on these weapons isn't a child's play, but this is where the game's prowess lies. Just remember, no one becomes a perfect assassin at one go. This one's truly for the sniper lovers. However, the game isn't free to play and costs a meager $ 0.45. So, if you are planning to spend some bucks on any app or game, then this should be on top of your priority list.
27. Into the Dead 2: Zombie Survival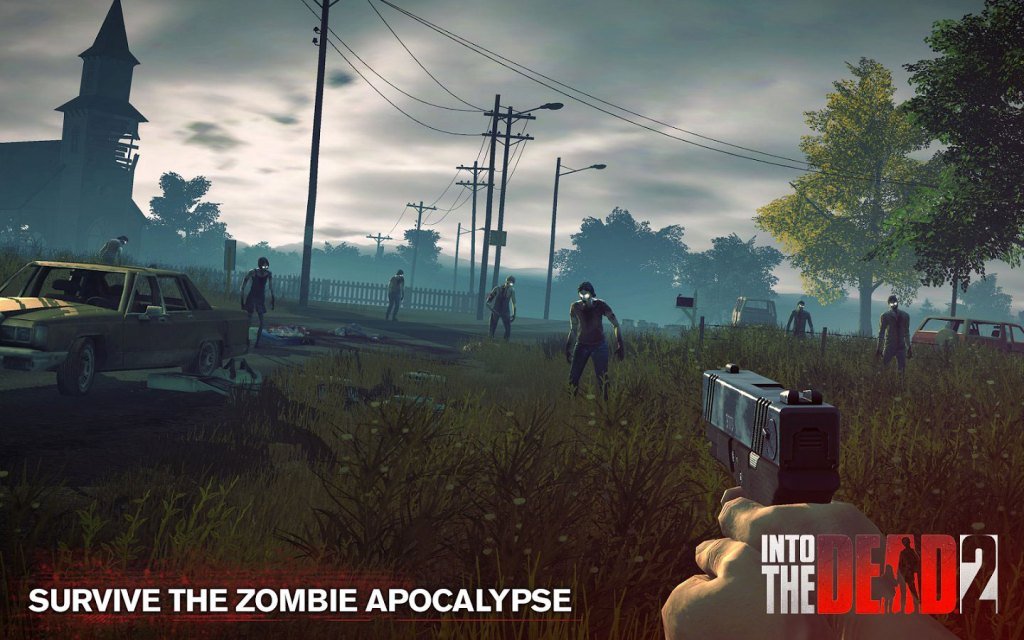 It is the sequel to the highly popular Into the Dead game and has managed to retain the originality and the same gameplay experience which made this entire franchise famous. But this is where its similarity ends. Into the Dead 2 comes with loads of new missions, new weaponry, new enemies, and new locations as well.
With over 7 action-packed challenges spread across more than 100 missions, fighting off these zombies was never an easy task, and this predecessor makes it even more difficult. But at the same time, the game manages to balance this difficulty level by rewarding you on the successful completion of missions. Use these rewards to upgrade your skills, your armory among other things.
And once you successfully complete those 7 missions, don't forget to check out the 5 additional story events. The game has been downloaded over 10 million times and yet has managed to maintain a pretty healthy 4.4-star rating out of 5. Without a doubt, one of the best zombie shooting games for Android.
Download: Into the Dead 2- Zombie Survival
28. Gunship Battle: Helicopter 3D
If you love FPS, shooting or racing games, then surely you will love Gunship Battle 3D. The realistic 3D will give you a power-packed flying experience across the sky in the middle of the intense enemy crossfire. Select from a wide range of helicopters and Arm your chopper with a variety of weapons and equipment. The game bundles some cool 3D graphics. The weapons, simulation, battleground inspired by real-life battles will surely make you an addict.
The game has more than 100+ million downloads. Any actions lover will the game. The Gunship Battle got mixed reviews from critics. While many praised its cool graphics, the critics criticized its slow pace and aggressive advertising. I recommend this game for action lovers.
29. Major Mayhem 2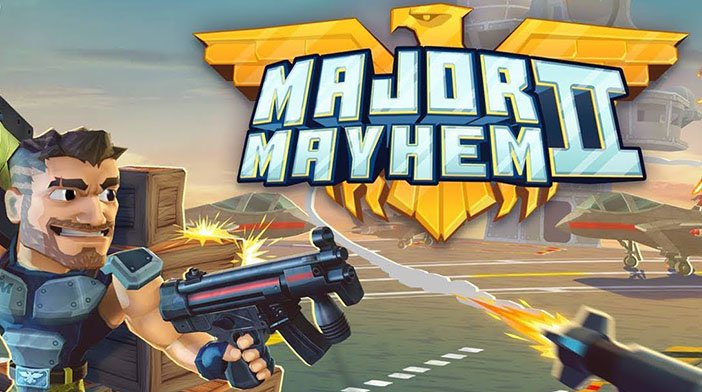 The game's animated graphics is what makes it an interesting FPS to try it out. You wouldn't be getting such high octane and bloodshed graphics that other games in this list have in store, but its graphics are equally impressive in its own rights.
Major Mayhem comes with more than 50 missions. On completion of each mission, the rewards get bigger. But at the same time, you will have to face more dangerous and blood-thirsty enemies as well. If you have enough rewards, then first off head over to the store and purchase new heavy machinery or at least upgrade your existing weapons, otherwise, it really gets difficult to kill off those enemies as the game progresses.
It has around 7 different weapons to start with, and each one of them comes with something special to try out. The real fun begins when you are upgraded to the rank of an Army General and are leading your troops to war. Rounding off, the animated and the aesthetically pleasing atmosphere in which the game operates really gives a lively and fresh experience, something you don't really associate with these FPS games.
Download: Major Mayhem 2 Gun Shooting Action
30. Sniper 3D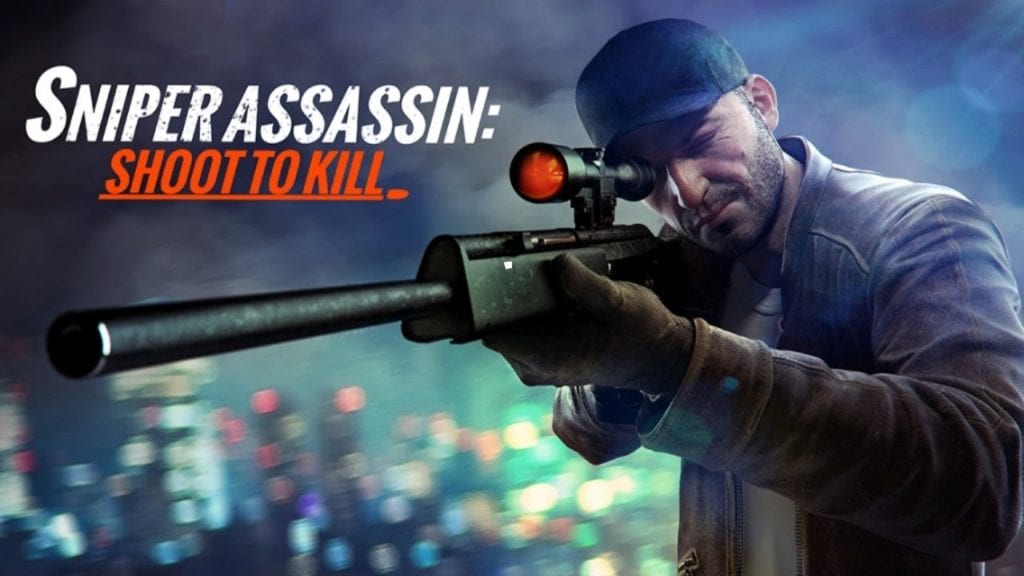 You are the one-man army, the silent assassin killer, with just one aim in mind- to butcher the gunmen who are on a massacre spree. Since the game's main weaponry involves a sniper, it is anything but important to have perfect controls and motion gestures. And the game doesn't disappoint in this regard. The easy and intuitive controls really make it easy for fixing and stabilizing the aim towards an enemy.
With a plethora of missions lined up, the game has plenty to offer. Upon successfully completing a mission, you will be able to upgrade your sniper, its ammo,  grip, and caliber. All this greatly improves the ability to fire rounds much quicker. Since its a sniper, you could only fire one shot at an instance, yet with these upgrades, the re-load time gets substantially decreased. Apart from that, the game also has a separate online mode, that has even more missions and guns to offer.
31. Mekorama
In this epic puzzle game, you will have to find your way through tapping on any spot on your screen where you want it to go. Then at the same time, turn your screen at different angles in order to move around the path and find the hidden path in the process. The in-game graphics are definitely quite minimalistic and evocative. You could consider this game as an amalgamation of Minecraft and Monument Valley.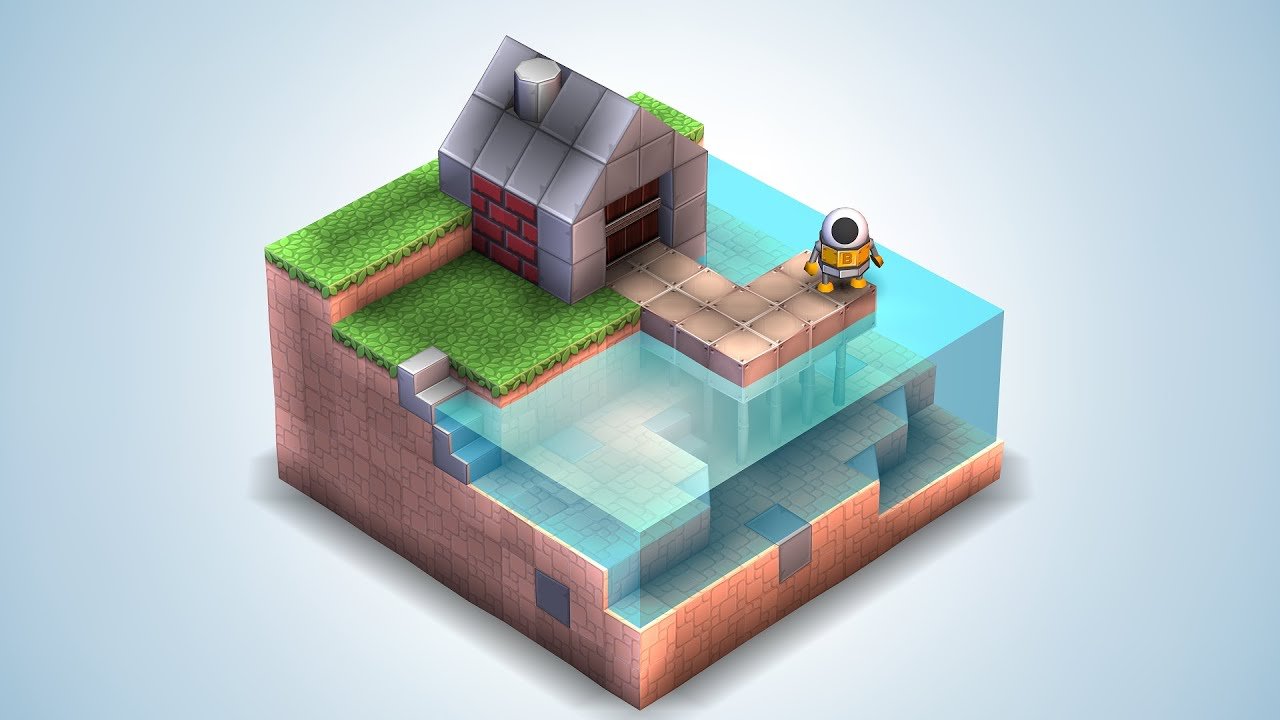 In this game, you could use the device sensors, tilt it, and explore and find new unexplored territory, and welcome new challenges along the way. All in all, there are about 50 levels to try out. The graphics, music, and GUI are totally apt according to the gameplay, With relaxing gameplay, charming robots, collective level cards, and small in size, this one's definitely worth a shot.
32. Brain it On
This is for science lovers. Brain it On consists of dozens of brain busting physics challenges. Each level requires you to think out of the box and has more than one solution. Apart from new levels being added on a regular basis, there are also some free levels offered by the gamer community that could directly be incorporated into the game. The game physics are quite realistic and consistent in nature, and the puzzle difficulty ascends at a reasonable and enjoyable pitch.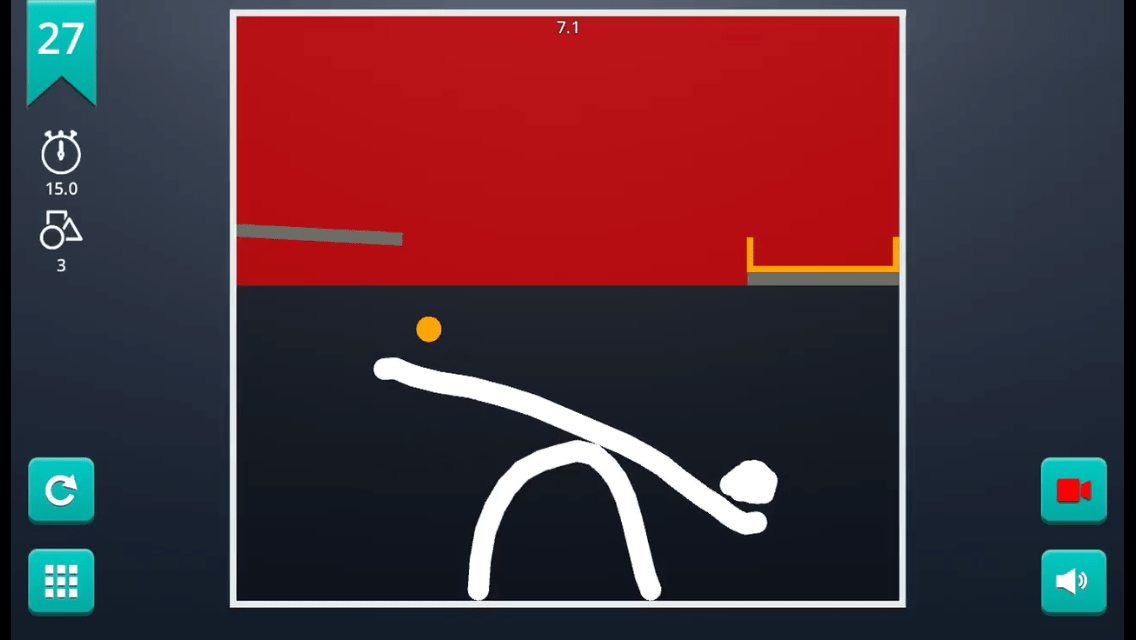 Use your finger to draw shapes and objects and try to finish the game in the minimum number of moves or by drawing the least number of shapes. Depending on these yardsticks, you get golden stars that could be used to unlock the subsequent levels. There are quite a few in-game ads, but you could purchase the premium version or play the game in offline mode for the distraction-free mode. Definitely worth a try, even for the Newton haters!
33. Beach Buggy Racing 2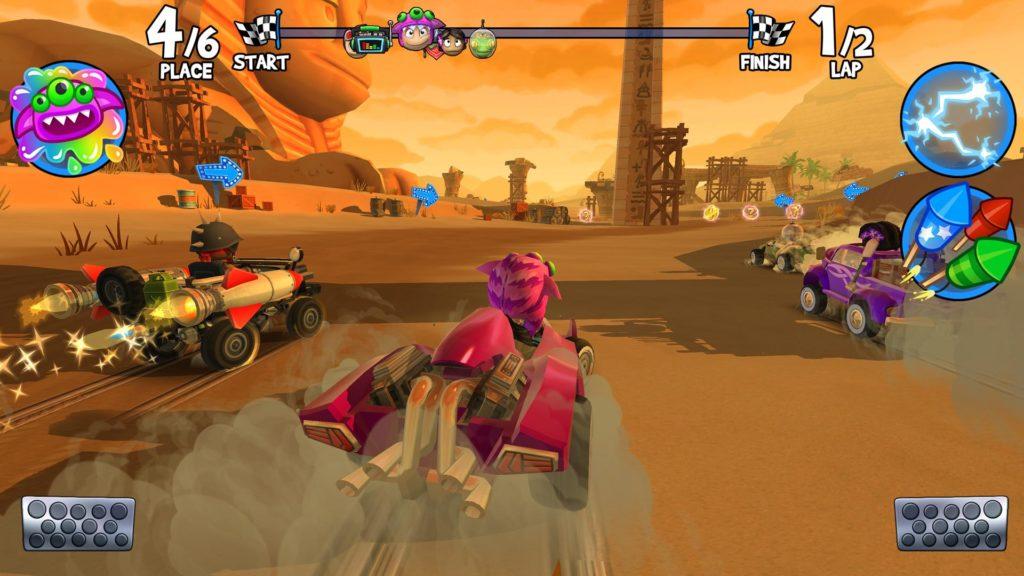 Beach Buggy Racing 2 is basically a console-style kart racing game. Its first version introduced over 90 million players across the world. In this game, you will have the thrill to join the Beach Buggy Racing League and to compete against the drivers and the cars from all around the world. The tracks here are very exciting; the drivers have to go through the Egyptian Pyramid, Shipwrecks, Dragon-Infested Castles, and experimental Alien Bio-Labs. Now you can upgrade your power-ups, new game modes, and for the first time ever, you can compete against other players in online tournaments.
This game is for gamers over the age of 13+, and there are also certain things that can also be purchased with real money. Also, this game is powered by NVIDIA's PhysX and Vector Engine, so you can expect no compromises with the detailed elements of this spectacular game. Get yourself ready for the 3D-off road kart racing game with powerful cars and great dynamic Physics, causing real damages to vehicles.
Conclusion: The list above consists of some of the best and critically acclaimed games that you can play on Android without Wi-Fi and the Internet. The games above are from all genres like racing, arcade, RPG, action, defense, role-playing, Simulation, Casual, and more. Another good thing about the offline gaming is you are not bombarded with Ads given that you are not connected with the internet or an active Wi-Fi.
If you've any thoughts on Best Offline Games to Play without Internet Right Now, then feel free to drop in below comment box.
Also, please subscribe to our DigitBin YouTube channel for more important updates. Cheers!